06 Dec

The "Un-BEET-Able" Superfood

Hey Hey Everyone!

I want to introduce all you lovelies to these pretty amazing products I discovered a couple months ago.  BeetElite @BEETELITE, and SuperBeets @super_beets are SuperFood Powders derived from Beets. So just to get you all warmed up, I'm going to break down SuperBeets for those of you wondering what this awesome product is!

The circulation Superfood in a shot – one teaspoon of SuperBeets contains the Nitric Oxide equivalent of three whole beets! Their patented drying process helps retain nutrient integrity and dietary nitrates from our beets. These dietary nitrates convert in the body to nitric oxide, which may help:

1⃣promote improved natural energy and stamina

2⃣ support heart health & healthy blood pressure levels

3⃣promote extended exercise endurance

4⃣support healthy circulation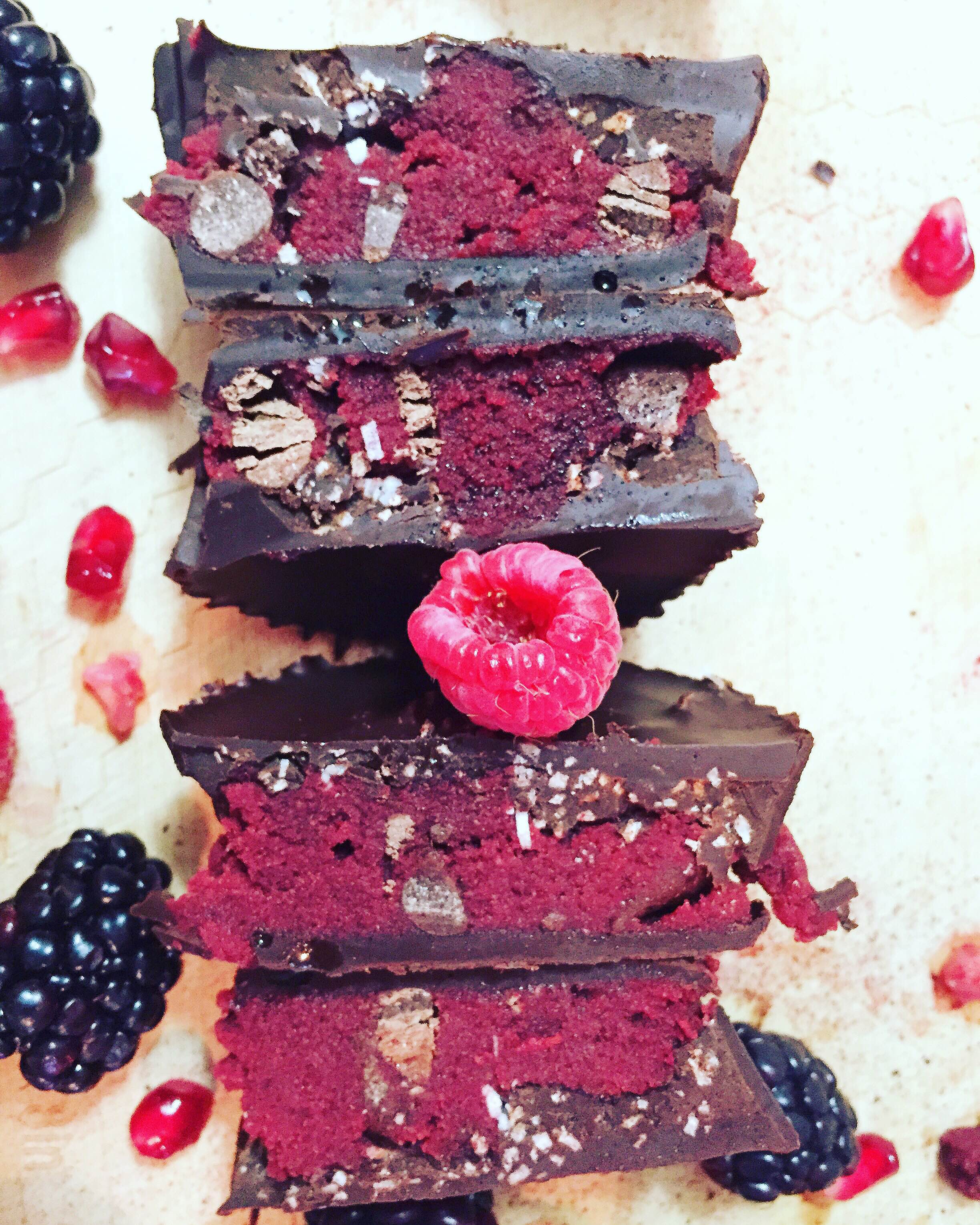 You can find the lovely recipe for these "Chocolate Beet Cookie Dough Cups" on my girl Lara, @vanillacrunnch, website, under her E-books, where you an purchase and get baking away! I modified this recipe according to what I have available, and I added 3 scoops of SuperBeets to the Cookie Dough Filling. 
Hopefully this helps you better understand how amazing these canisters of bursted energy really are. I've been taking the BeetElite a few times a week now.  I take it before my more intense training sessions, and well lets just say it's made such a difference in my mentality, performance, and results.  You consume one sachet, mix with 80z of water, 30 minutes before beginning your work-out.  The taste is super smooth, and I'm still amazed by how deliciously sweet and flavourful my first ever pre workout tastes (I honestly never expected this),  it is so amazing.
I found that while I was taking BeetElite I was hustling 100% harder at the gym.  Increasing my reps and sets, and even hitting new PB with weight increases.  There is no crash once it "wears" off, and your body isn't left dehydrated, and depleted but instead fuelled and circulated from the beets miracle work. For those of you who don't know when the nitrates found in beets enter your body, a chemical reaction converts them into nitric oxide, a molecule that helps your tissues and blood vessels widen (vasodilation), improving blood and oxygen flow throughout your body. This is what makes beets particularly awesome, and perfect for adding to your everyday work out!
So just like its brother SuperBeets is easy to mix – no hassle, no mess, and also made from the fabulous BEET! SuperBeets legit only has four ingredients, four people! Non GMO Beetroot powder, Malic Acid (an acid present in unripe apples, and other similar fruits), Stevia Leaf Extract and Natural Flavours. It should be consumed in its natural form, so I don't suggest cooking with it.  Things like smoothies, no bake treats and juices are perfect for this type of SuperFood.
For one serving Pomegranate SuperBeet Banana Smoothie: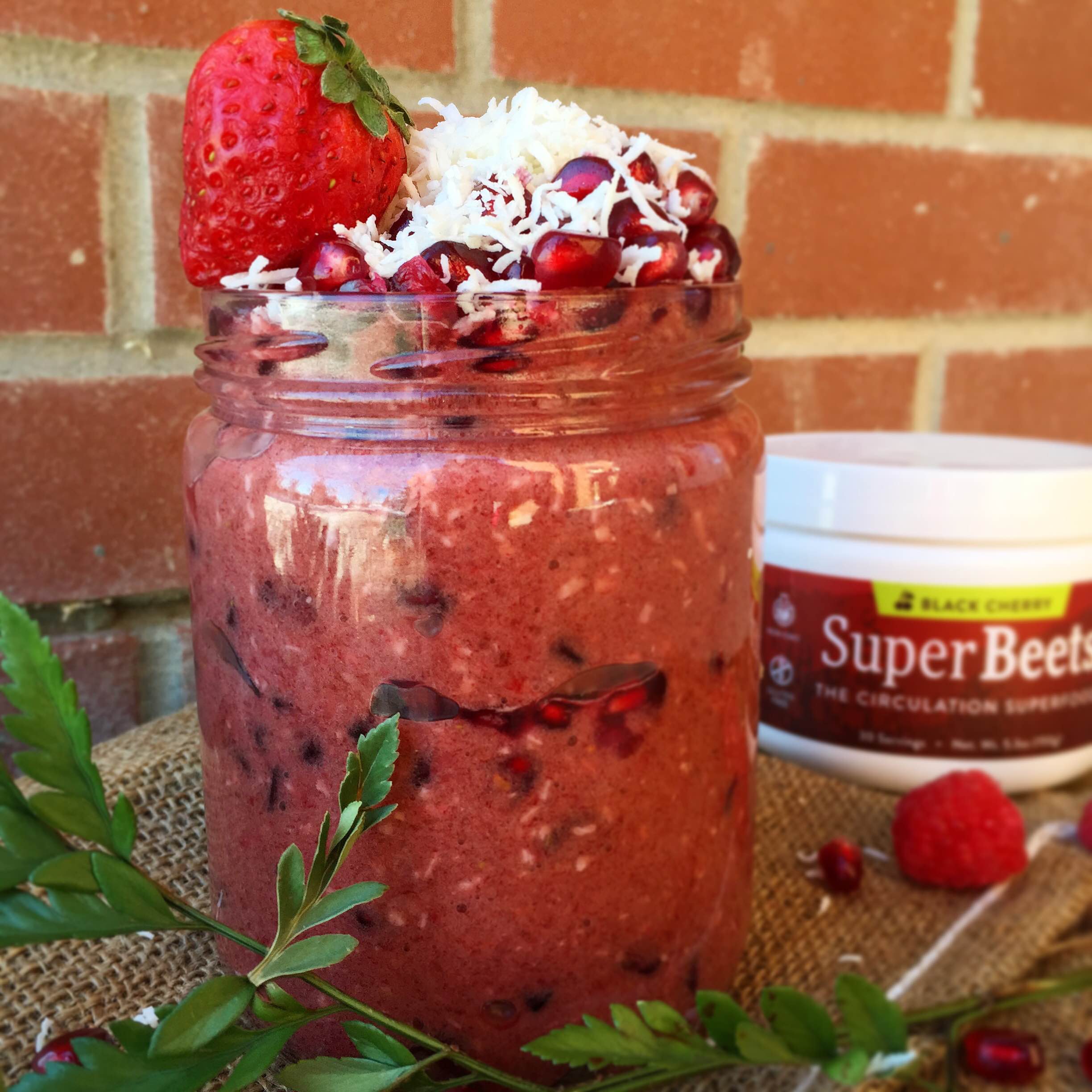 1 banana
1 cup coconut milk
4 strawberries
1 scoop of SuperBeets
1 tsp of Agave nectar
1/2 of fresh pomegranates
Into a blender combine all the ingredients and blend till smooth. I added more poms between layers, and sprinkled with yummy unsweetened desiccated coconut.  Consume before or after gym!
I can almost guarantee this will improve your digestion, increase your circulation and all round create more energy for your body!
So, overall SuperBeets and BeetElite truly blew my mind, and opened me up to a whole new level of success at the gym.  I knew I was capable of many things when it came to my mental and physical strength, but the results I have been seeing for the past 2 months has been mind blowing. I will be posting another post with before and after pictures, but will my work schedule lately I truly just don't have time so please be patient that will come, along with recipes on how you can use this product more creatively!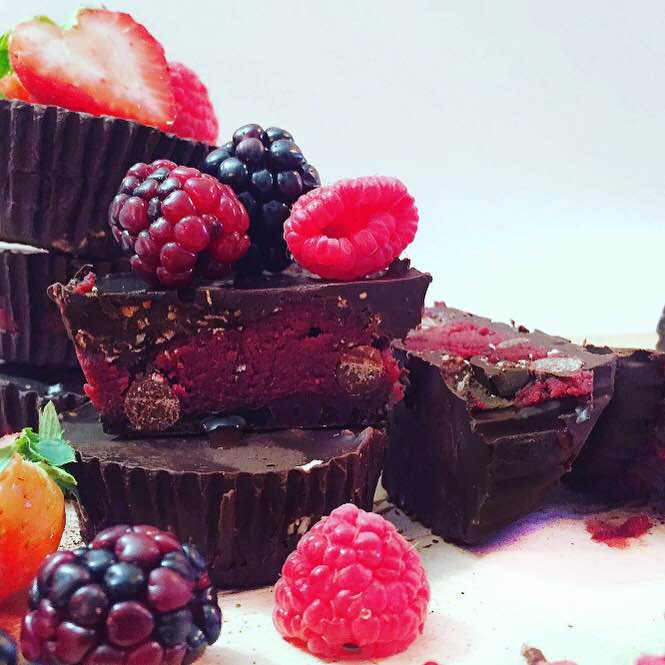 And finally, My suggestion to choose this product is especially reassuring since I do suffer from IBS, and this product did not trigger any of my symptoms, aches, or pains.  Since all you know I am very into organic, natures-foods, and raw products – I just want to confirm that this more than meets, it might even surpass my standards.  Since I loved it so much we decided to team up, and offer one lucky North American Resident a free canister of SuperBeets! So be sure to follow @foodbymaria, @super_beets, and @beetelite to stay posted on how you can win, and not miss out!
Click away (here) to find out more about this amazing product, and how you can add this "Un-BEET-Able" Superfood to your diet NOW!
Have a fantastic day all you beautiful people, and please let me know what you think of this product if you decide to try it for yourself!