09 Mar

Vegan Quinoa & Sweet Potato Burger Patty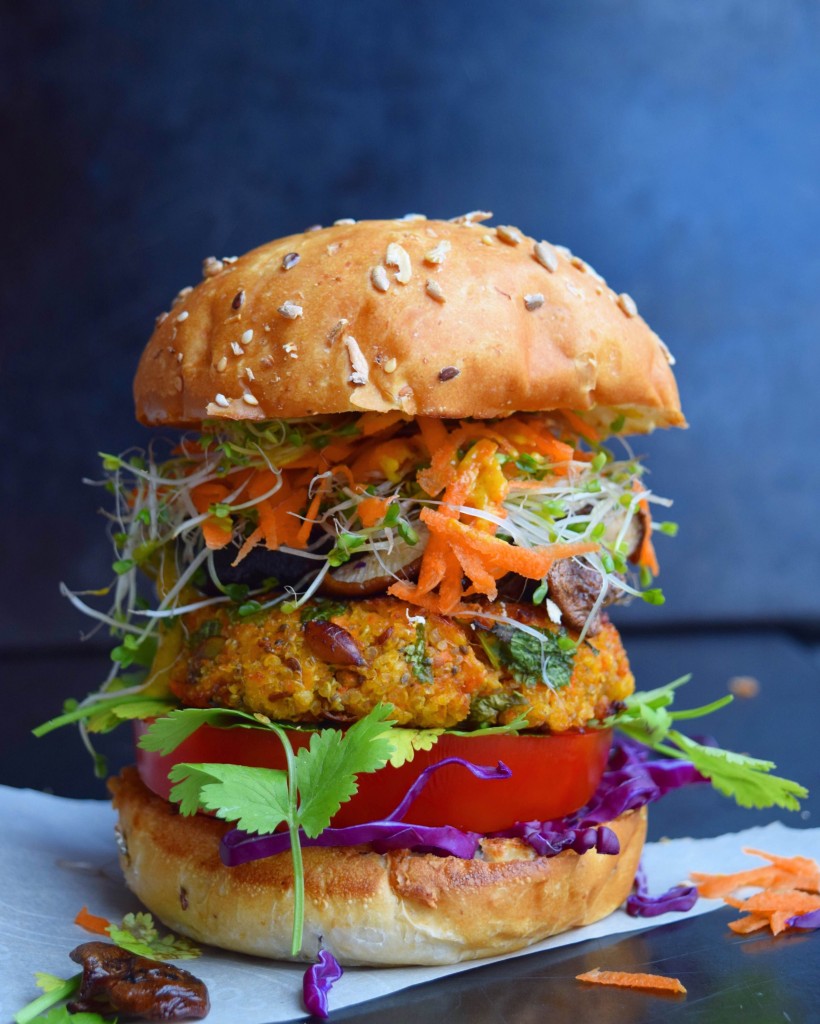 Happy mid week ya'll!! I hope everyone has enjoyed their week so far! I have been quite busy working, creating, working out and working.. ha.  I don't have a lot of time to write on this post to I apologize ahead of time for making this post super short, but I am sure you guys do not mind anyway.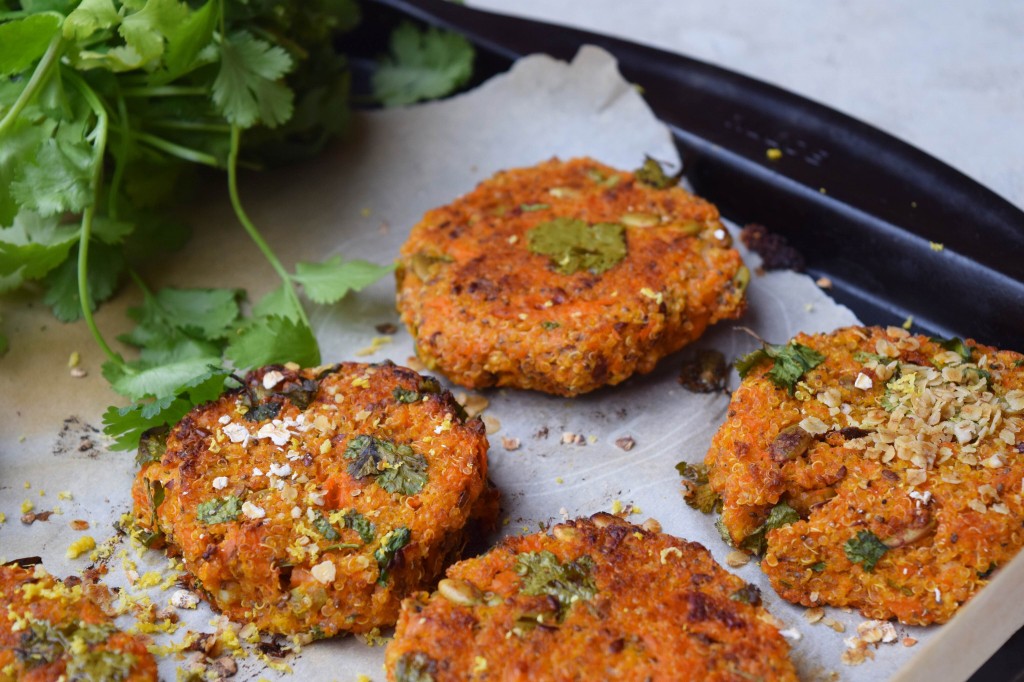 So as you can see… I MADE VEGAN BURGERS!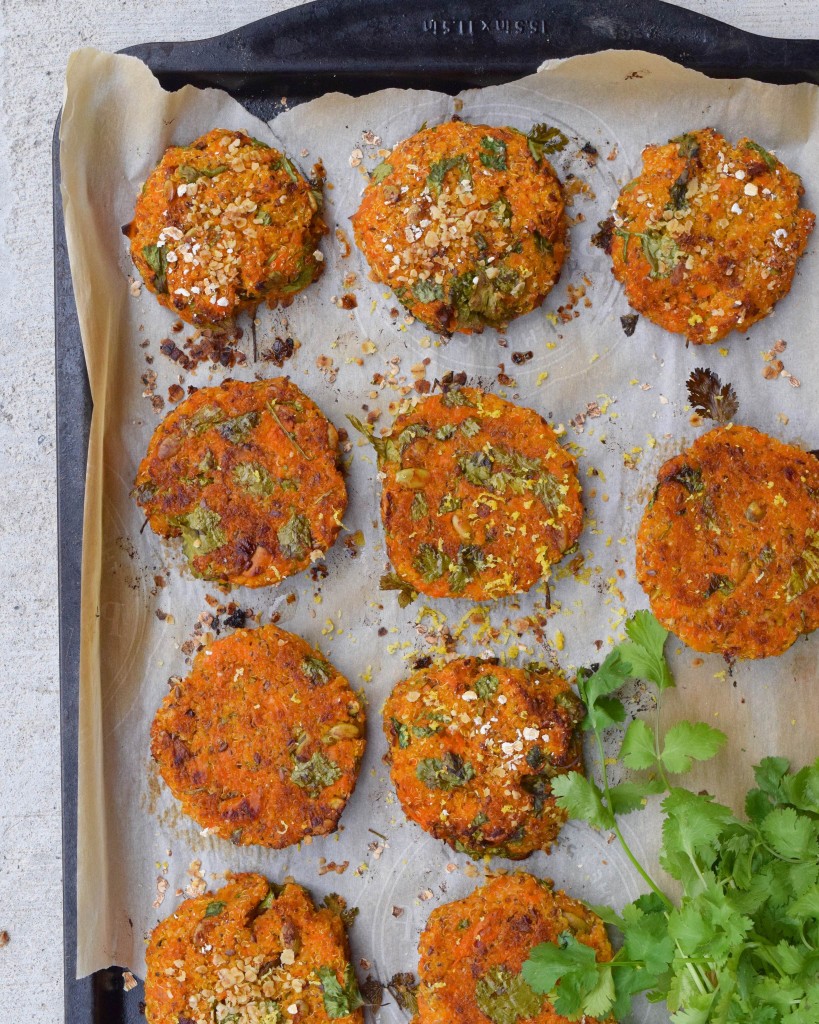 They are so simple to make.  Have really staple ingredients.  Super delicious, and nutritious.  The best part is is that they only took me around 15 minutes to make (without baking time, of course) – I prepped the quinoa and potatoes earlier that morning while I was eating breakfast. So hint – being prepared is super key!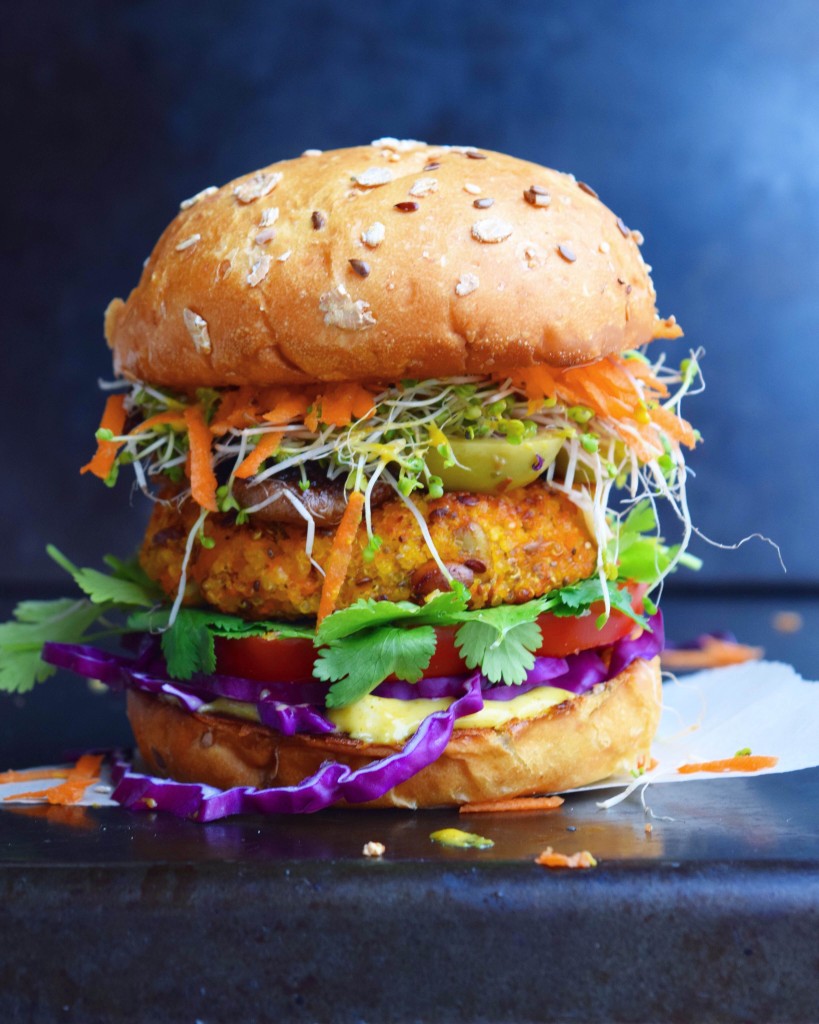 The idea to make burgers was inspired by a lot of my IG girlfriends, so check out my feed to see exactly which beautiful ladies inspired me to make a burger!
I also thought why not make a burger as it is almost BBQ season, and I know most of my veggie and vegan friends would love a recipe that they could bring a lot with them to a party or outdoor gathering.  This recipe is not just for vegans… it is dedicated to everyone trying to incorporate more grains, healthy carbs, and fats into their diets.  This burger is seriously delicious and perfect for people who prep their meals at the beginning of the week.
If you don't want to slab this patty in between a bun (I used a sprouted seed bread bun) then do not! It tastes amazing with hummus, guacamole or even just a bit of tzaziki!
I really hope you all enjoy this recipe! Now I am off to the gym to get my booty poppin'!
Love from your Greek Food Goddess XOX
Print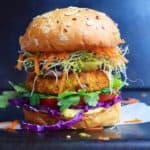 Vegan Quinoa & Sweet Potato Burger
Author:

Prep Time:

15 mins

Cook Time:

40 mins

Total Time:

55 mins

Yield:

10

Category:

Pub Grub

Cuisine:

Vegan
---
Ingredients
Chia egg:
3 tbsp chia seeds
9 tbsp warm water
Burger:
2 cups cooked quinoa
1 1/2 cups cooked sweet potato
2/3 cup of bread crumbs (I used spelt bread)
2 tbsp EVOO (extra virgin olive oil)
1/3 cup pumpkin seeds
1 cup fresh coriander
1 tbsp flax seeds
1 tsp salt
1 tbsp fresh ground pepper
1 tsp paprika
1 tbsp garlic powder
Topping:
dusting of oats
sprinkling of EVOO
---
Instructions
Preheat oven to 375F.
Line a baking sheet with Parchment, and grease with oil.
Into a small bowl, add the Chia egg ingredients.
Stir well, and set aside for about 10 minutes.
Into a large bowl, combine all the ingredients for the burger, and using your hands combine the mixture well.
Now add the chia egg mixture, and stir well one last time.
Now here comes the fun part! You get to decide the size of your burgers, so get shaping!
Mine made around 10, and they were huge!
Once shapes, dust with EVOO, and oats!
Pop in the oven for 35 minutes and finish on oven "broil" setting at 525C for 5 ish minutes!
ENJOY!