11 Apr

Peanut Butter & Walnut Fudge Bites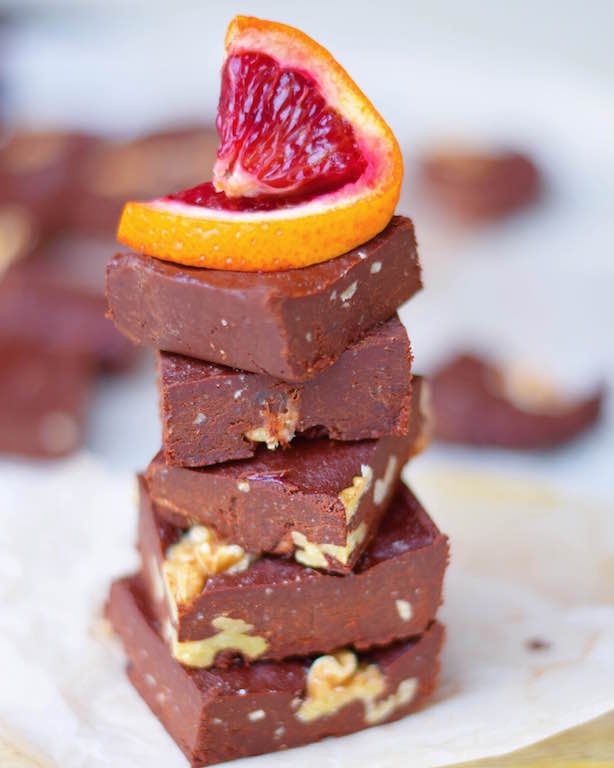 Good morning beauties! I have been so busy these past few days I really do not know where to start with this post as my mind is beginning to feel a lot like mushy, creamy, luscious mashed potatoes… wait I just made that sound not bad?  It really is not so bad being this busy when I am living my dream every waking moment.  These past few days have been extremely crazy because I received some insanely wonderful news early Friday morning.  I found out that FoodByMaria will be airing on City TV's Breakfast Television (broadcasted from Calgary, Alberta, Canada!) tomorrow, Wednesday April 13th at 8:40AM! This all seems like a dream come true, and I am waiting for someone to pinch me out of this amazing dream.  For years I imagined what it would be like to talk on TV about the one thing I love most, and it is crazy that it is actually happening, and so soon!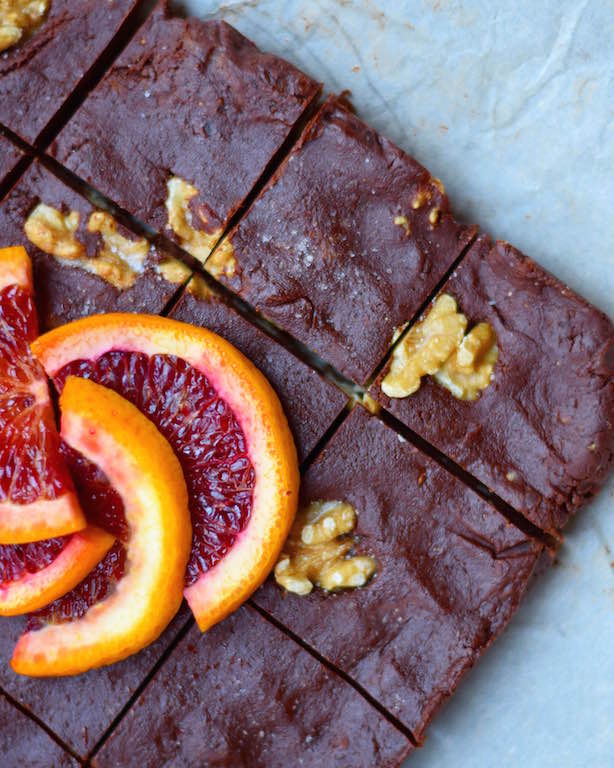 The show will be airing live and I will be making a recipe from the blog, so I decided on this simple, and easy one! My Vegan Raw Peanut Butter & Walnut Fudge bites! They recipe is one of the simplest on the blog, and it only requires six ingredients which are all easy to get your hands on, super nutritious and delicious!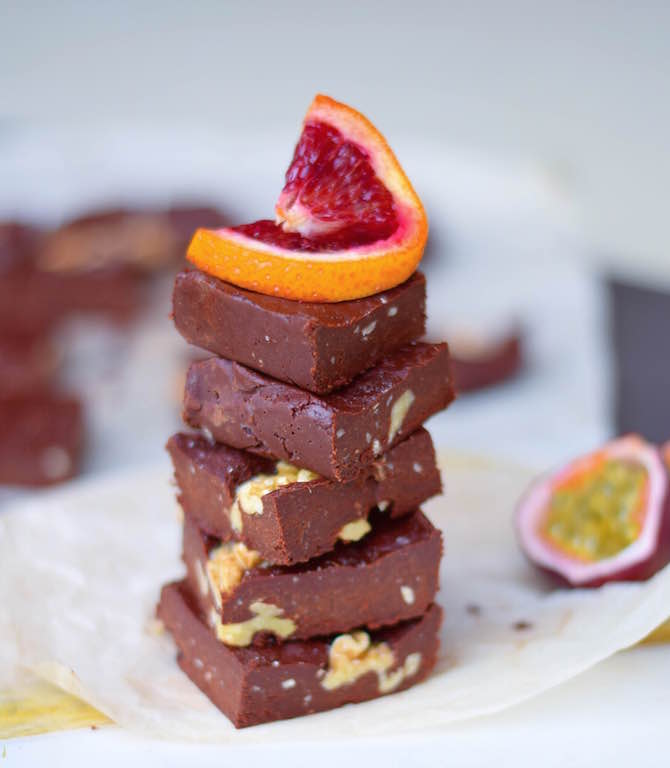 I have decided to list to you all the ingredients in these bites -minus the salt-, and tell you a few reasons why you should consume them in your everyday diet….
Dates:
great source of healthy energy
low glycemic level, so your blood sugar levels will increase at steady levels and not spike causing you a short sugar high, and a long low to recovery
good for muscle development
Coconut oil:
contains manganese, and essential fatty acids (goods fats, and help burn bad fats!)
help fight unwanted bacteria
great anti-inflammatory properties
Cacao:
high in antioxidants
fights free radicals (pollution, smoke, alcohol, over cooked foods, junk food, sun exposure)
alkaline – amazing for people with really acidic tummies!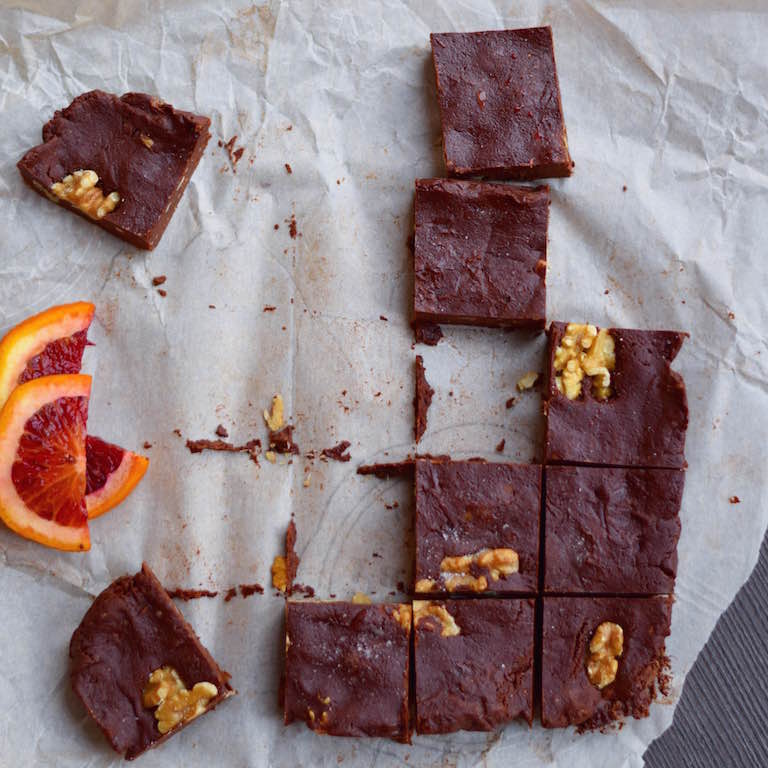 Peanut Butter:
aids in healthy, and strong digestive health
protein source
helps develop strong bones
Walnuts:
improves mens health/stamina
Contains ALPHA-LINOLEIC-ACID (ALA) which helps lower LDL (bad cholesterol) levels and keep your arteries healthy!
So as you can see these ingredients are super nourishing and help balance, and create a well rounded diet, and functioning body! They are super for children, especially as an after school snack for that extra burst of energy before after school activities!
To make the bites that much better you can add a few tbsp each of flax – for a gentle colon cleanser – hemp – to help reduce inflammation – and chia – to help develop a strong heart! I hope these are all enough reasons to start incorporating these lovely ingredients into your everyday regime!!
These bites are now exclusively available at JuiceBecause YYC – @juicebecause, so come on down, say hello, and buy yourselves a healthy, nourishing treat!!
Love from your Greek Food Goddess XOX