14 Apr

Food Network Canada X FoodByMaria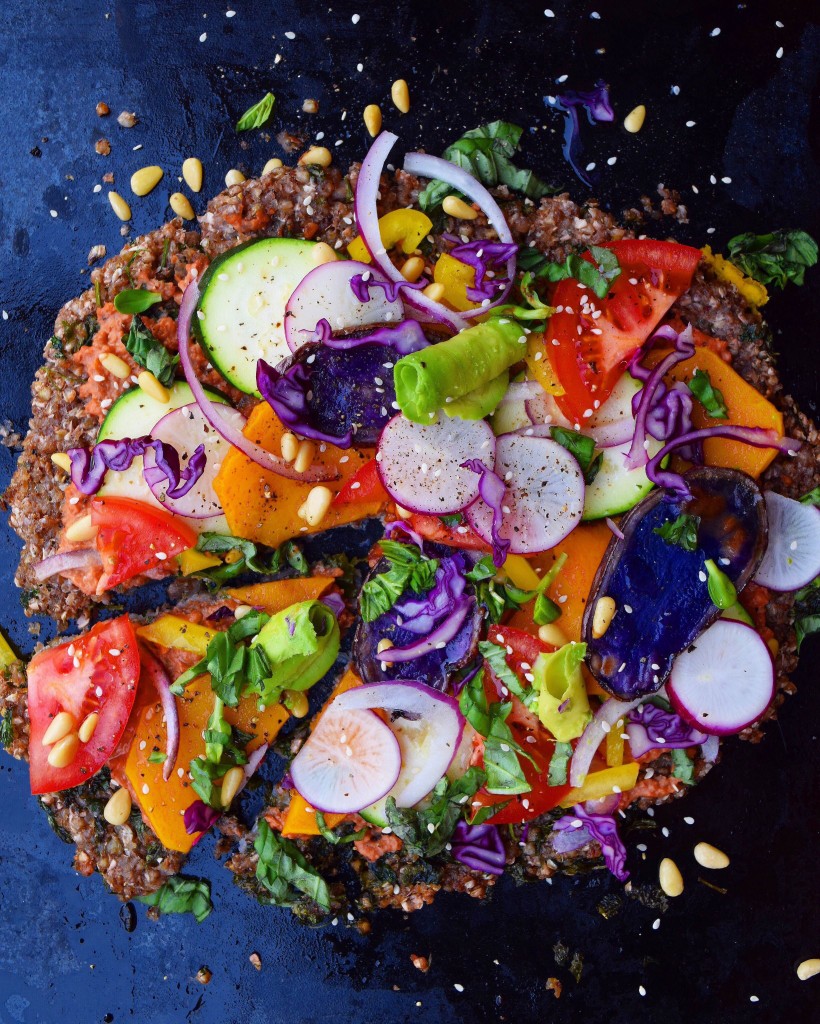 Recipe: Buckwheat Crust Pizza
Good morning beauties!! I cannot even believe that the title of this post is what it is.  I got an email last week from a super sweet girl interning at Food Network Canada asking to partake in an article she is curating.  Bronwyn is putting together – click the link —> 8 Expert Tips for For Instagram, and she has asked Notable Instagram Canadian Foodies to partake! Can you believe she asked me? I cannot.  I am so honoured, truly honoured.  There is really no other word to use to describe how I felt when I read her email.  Well I cried.  So if an-emotinal-mess counts as a word then yep, that is it!
So obviously I said yes, and have come up with three tips and tricks to having an attractive Instagram feed!
Tip One!
Keep it simple.  I really enjoy taking birds eye view photos, like these first three photos you see here!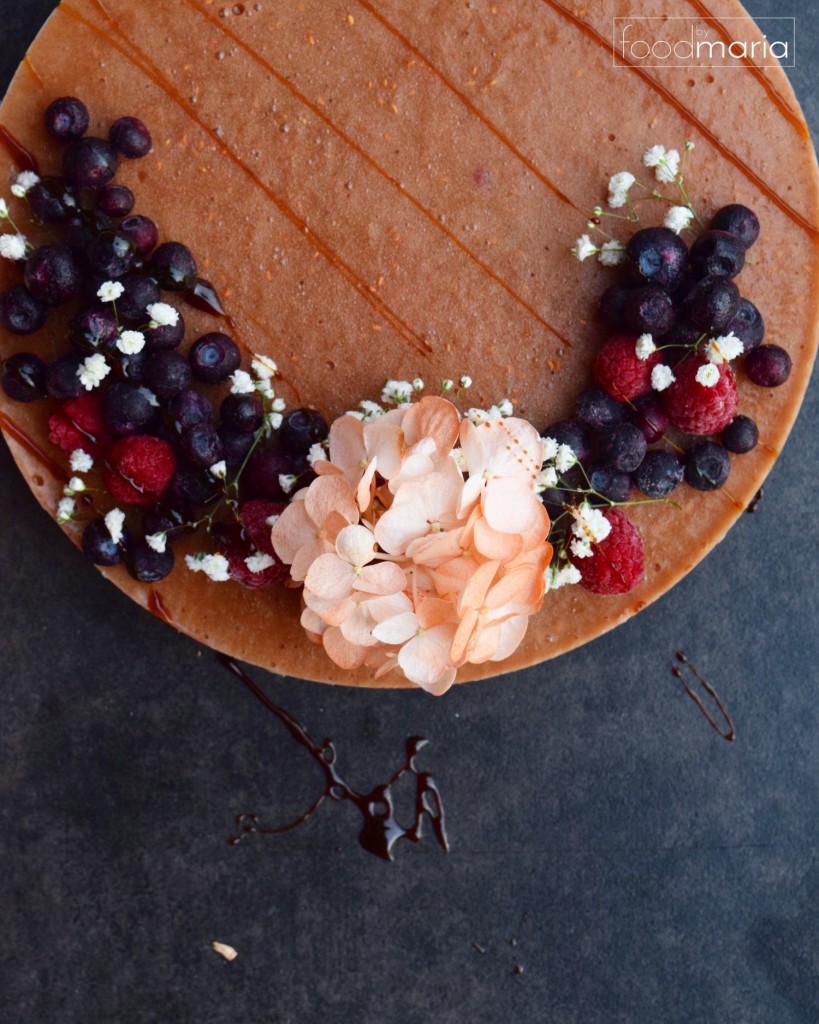 Recipe: Raw Superfoods Nice Cream Cake
I find that through the use of a really simple angle, from above, that you really highlight the food and the textures and colours in the dish that you are displaying to your users.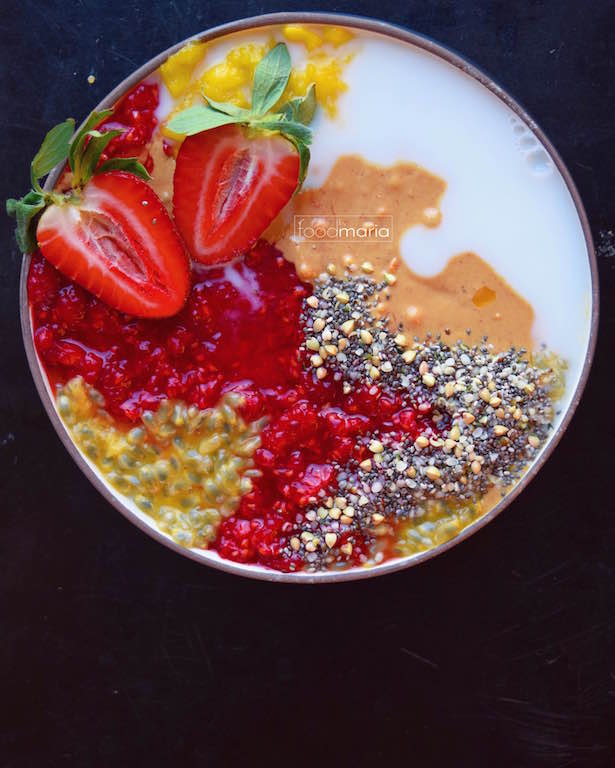 This angle really makes me feel like the audience can see exactly what you see through the lens, and to me that creates a huge connection with you, and the people following you on this journey.
Creating a relationship with the people following you is key to success, so if you can also create the illusion of being within arms reach of the dish is a bonus!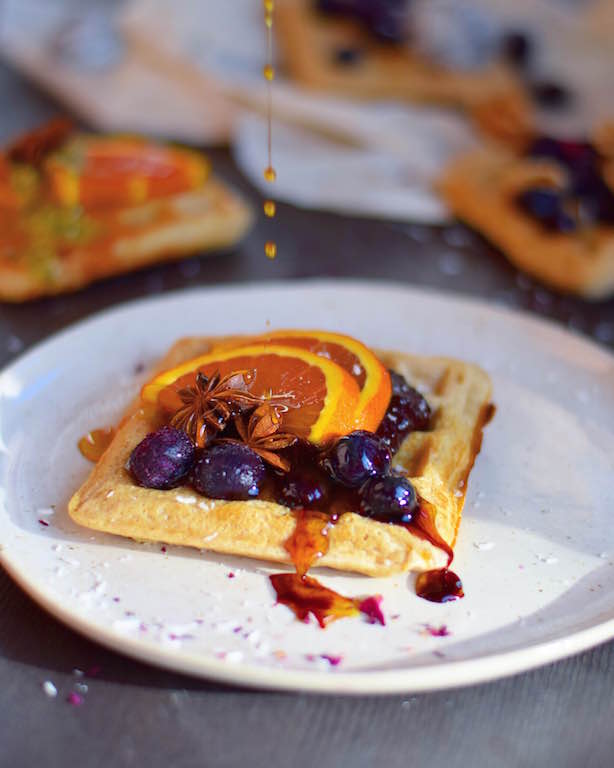 Tip Two!
Always use natural light. Do not take your photos in the evening unless you have the right equipment to replicate natural light!
With this being said I try not to use direct sunlight as this seems to create to many shadows, and glares which can make for some really difficult editing.  Speaking of editing, I am going to add in a bonus tip here.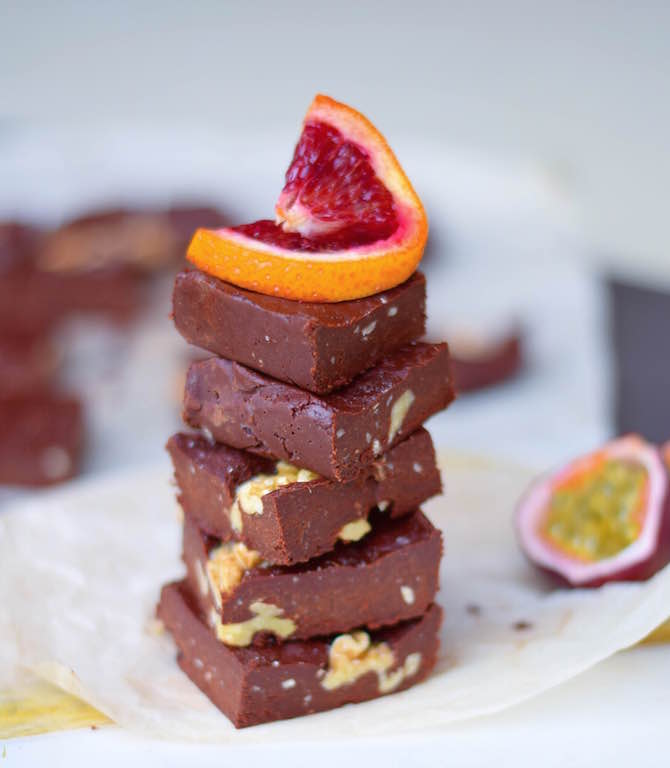 Recipe: Peanut Butter & Walnut Fudge Bites
DO NOT OVER EDIT.  Be simple, let the image and your photography speak for itself.  Try not to edit your images to the point where to food does not look real, and so that the colours look a bit funny. You will get used to the idea of editing, and once you do you will eventually have create your own signature through the use of your edit techniques/styles!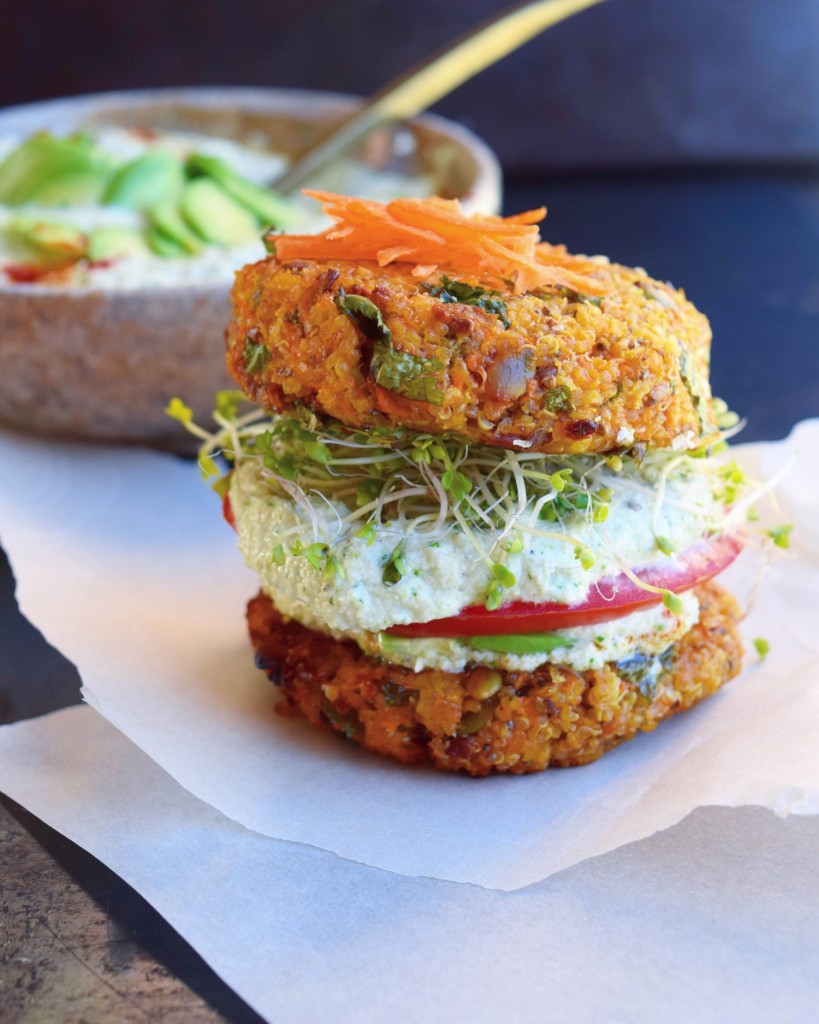 Recipe: Luscious Cilantro Cream Sauce
The point of this is to get yourself noticed! So when a viewer is scrolling down your feed and comments "I knew this was yours based on the style" then you know you have differentiated yourself from others, which is a huge win!
So overall just make sure you use good quality lightly to create an aesthetically pleasing photo without being too quirky or "sharp" with your edits and saturation!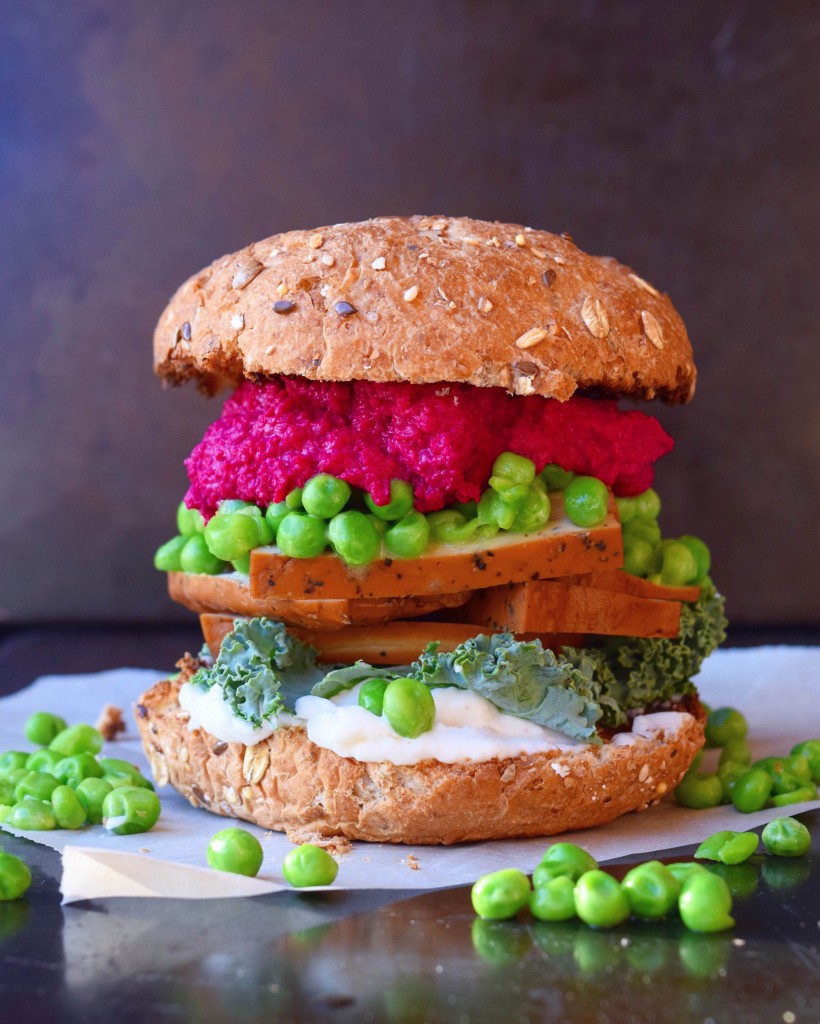 Recipe: Beetroot Hummus
Tip Three!
Do not try to be perfect! The biggest mistake I made when I first started with food photography was that I would try so hard to be perfect.  Ex.  make sure the plates were clean and flawless, specially place the food, and make sure that their were to impurities or imperfections in sight.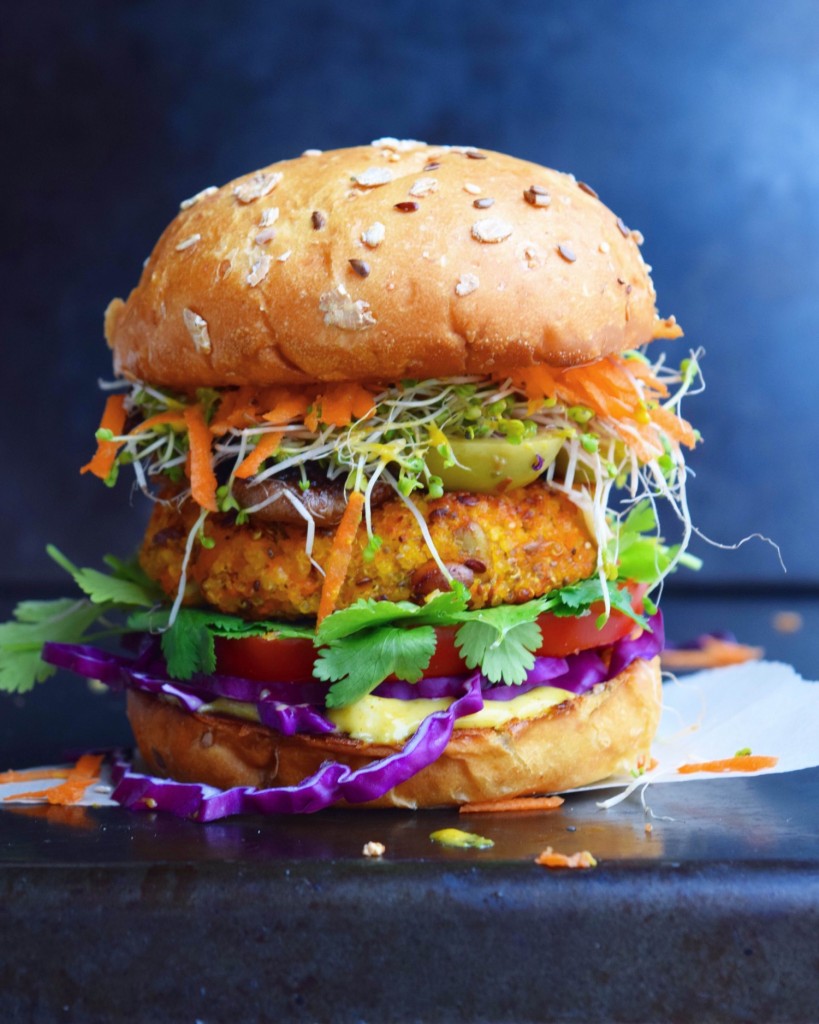 Recipe:Quinoa & Sweet Potato Burger Patty
I soon realized that the best settings were created by tossing everything together without a doubt, and by letting everything fall from a height (love Jamie Olivers terminology).  To me this shows our viewers that we are real, and that real people can recreate what we do.  Of course, this is just my style but I have become much more comfortable and interested in things that are less perfect, and more characteristics and filled with personality.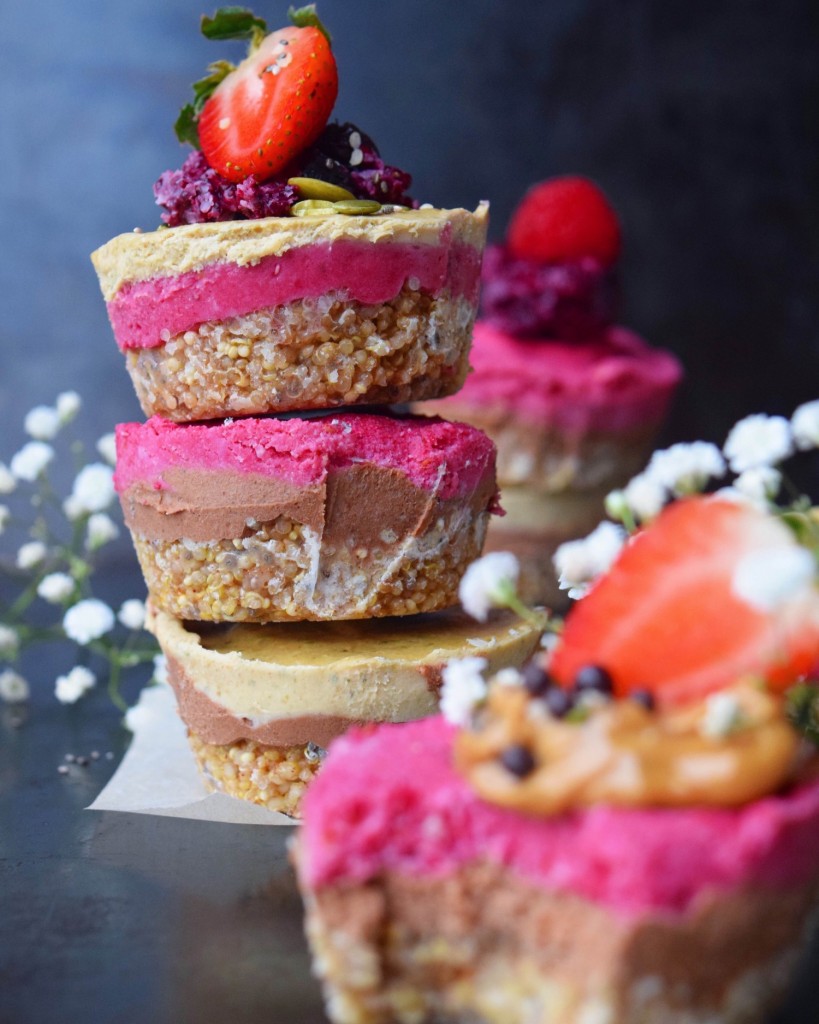 Recipe: Quinoa for Beauty & Beet Cups
Perfect example in the photo above, with the knife mark still in the Quinoa cake!
So overall just be yourself, and try your best to create food with personality so that your images can tell a story that your audience can relate to and eventually fall in love with!
Being an Instagram Foodie certainly is not easy, but every day you will notice yourself improving and that is just part of the fun in this journey!
I really hope some of these tips will help all of you create, and photograph beautiful photos filled with love and sexy-sass!
Love from Your Greek Food Goddess XOX