07 May

5 Breakfasts you should be having instead of cereal!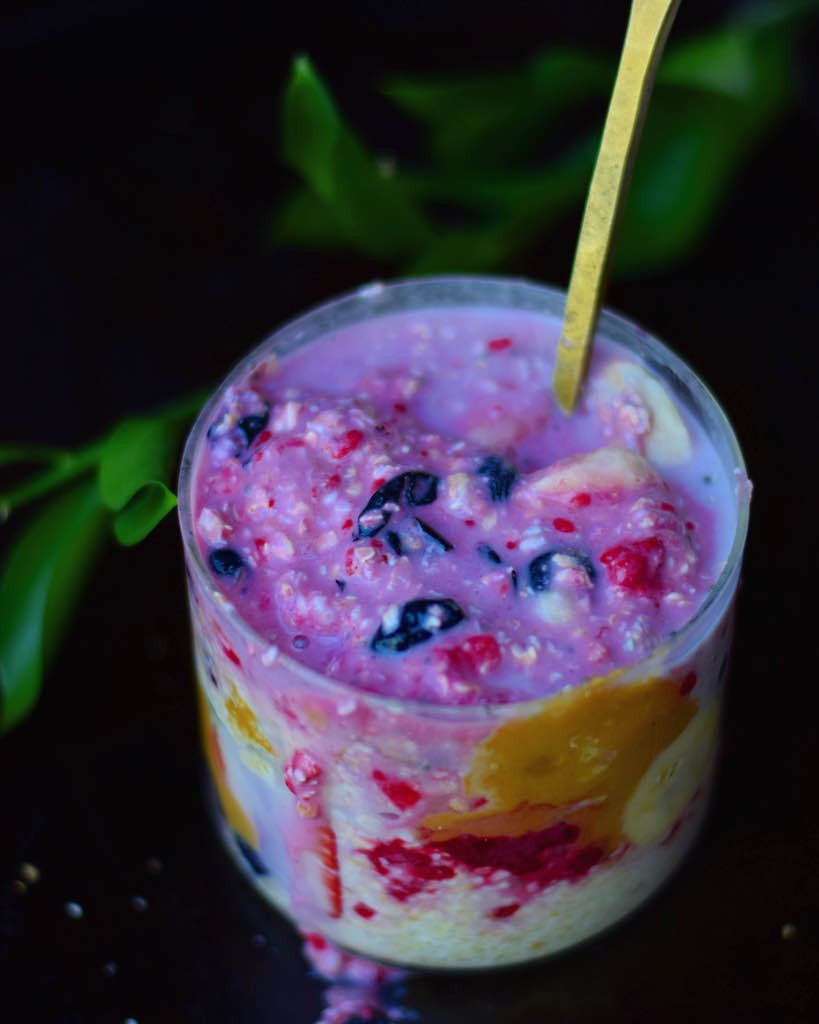 Hello all, and happy day! I have curated a blog post dedicated to my favourite meal of the day, and I have even included a new Overnight Oat recipe!  Breakfast! Seriously, we all need breakfast, and there are so many reasons why!
There is no reason why we should not be eating breakfast, but there is certainly no good excuse as to why you are still having cereal! Generic store bought cereals are filled with unnecessary sugars, additives and are overly processed!
So since I understand the need for quick and easy meals to help you get in that important meal I have decided to show you all five of my favourite breakfasts that take little time, some prep, and are delicious! Lets start with these overnight oats- photo above.
Basic Overnight Bowl with Frozen Fruit and Banana
Print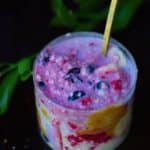 5 Breakfasts you should be having instead of cereal!
Author:

Prep Time:

5 mins

Total Time:

5 mins

Yield:

1

Category:

Overnight Oats

Cuisine:

Plant Based
---
Ingredients
1 cup of oats
1 cup of coconut milk
1/4 cup of frozen bluebberies
1/4 cup of frozen raspberries
1 banana, chopped
1 tbsp coconut nectar
1 tbsp peanut butter, raw/pure – the real shit people!
1 tsp chia seeds
1 tsp hemp seeds
1 tsp flax seeds
---
Instructions
Into a medium sized jar combine all the ingredients.
Close the lid and shake well.
Refrigerate overnight, and enjoy in the morning with a fresh brew or cup of tea!
Oh but there is more…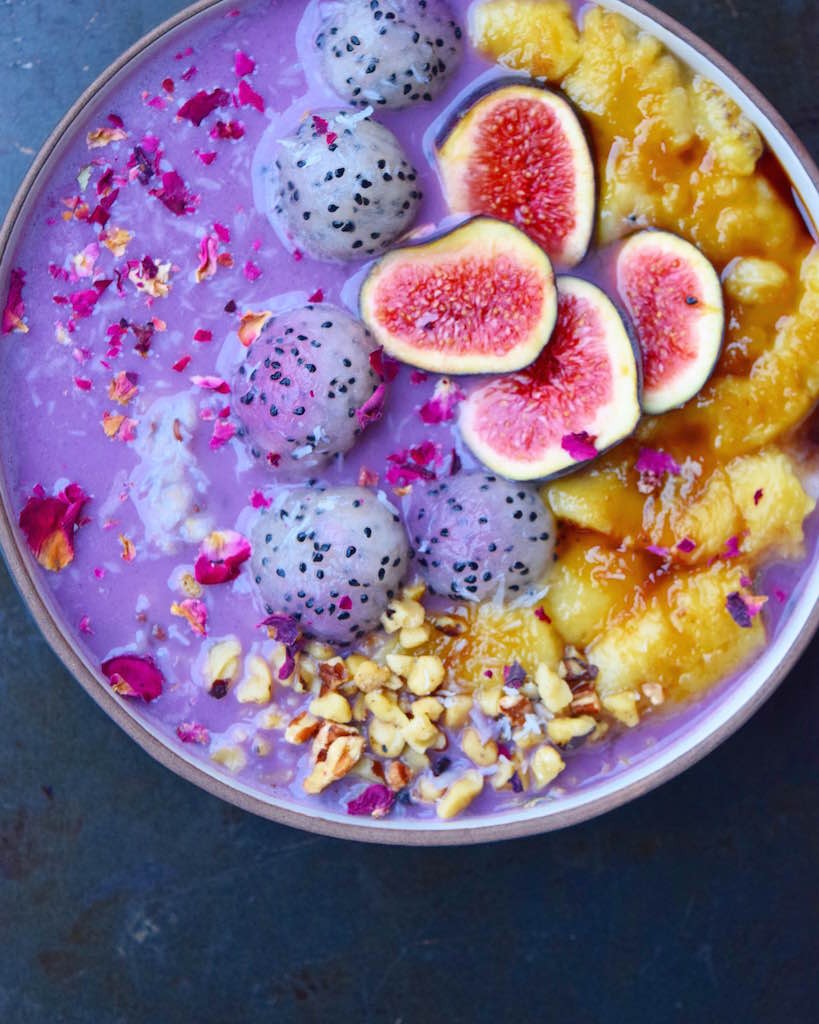 INGREDIENTS
½ cup raspberries, frozen or fresh
½ cup blueberries, frozen or fresh
1 cup strawberries, frozen of fresh
1 tsp of Acai Powder
2 pitted dates
1 Banana – optional – I added banana to the top of my bowl!
1 cup almond milk
 INSTRUCTIONS
Into a blender combine all of the ingredients, but in order as listed above!
Blend for 30 seconds, or until smooth!
Transfer mixture to two bowls and top with your favourite toppings!
Tip: If you do not want too much fibre split it between four bowls, and add oats to the base of the bowl before adding the smoothie!!!
YUM!
INGREDIENTS
Wet ingredients:
1 cup mashed sweet potato
2 tbsp coconut oil
4 chia eggs ( 4 tbsp chia, 10 tbsp warm water)
1 tbsp vanilla
2 tbsp agave nectar
Dry ingredients:
1 cup oats
1 cup spelt flour
1½ tbsp cinnamon
1 tsp baking soda
pinch of salt
Toppings:
a bit more agave
berries
and my homemade chocolate
 INSTRUCTIONS
Into two medium sized mixing bowls combine the dry, and wet ingredients. Stir them both till you reach a well combined consistency.
Now combine the wet ingredients to the dry ingredients, and stir just till all the ingredients are married. Do. Not. Over. Stir.
Preheat pan, dusted with coconut oil spray on medium heat and begin to our 1 heaped tbsp dollops onto the pan. Cook for around 1 minute on each side, or until you see fitted! They should be super fluffy.
Repeat that step until you have cooked all your pancakes. This recipe yields 12 pancakes!!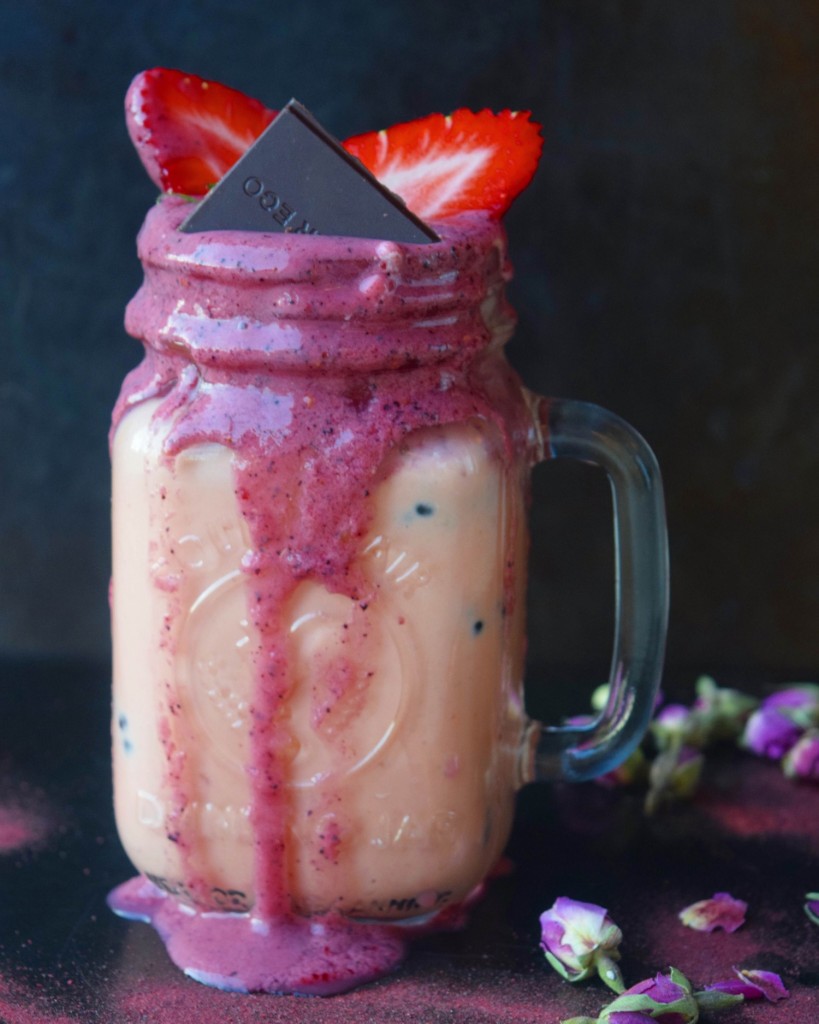 INGREDIENTS
Smoothie: Base Layer
1 cup frozen raspberries
1 mango
1 tsp honey
1 tsp Super Beets
Dash of coconut milk
Smoothie: Top Layer
¼ of the above mixture
1 cup blueberries
1 tsp Super Beets
Dash of Coconut milk
Topped with a piece of Dark Chocolate, and a strawberry (I found organic ones at a market)
INSTRUCTIONS
Into a blender, combine all the ingredients for the base layer.
Blend till smooth and creamy, and add more coconut milk to reach your preferred consistency!
Add ¾ of this mixture into a large glass or mug, trying to hit the edges to give the dripped effect (if your into pretty food pictures)
Now add the ingredients for the top layer to the remaining ¼ smoothie mixture, and repeat the above instructions to reach your preferred consistency.
Now add this mixture to the top of the other layer, top with chocolate and berries and enjoy!
Dont forget to be creative, simply adding super foods and cacao can really amp the game, and keep you fuller, longer while on the go, or at the gym!
NOTE: this recipe with either make you one large layered smoothie or two… so it just depends on what glass you use to serve!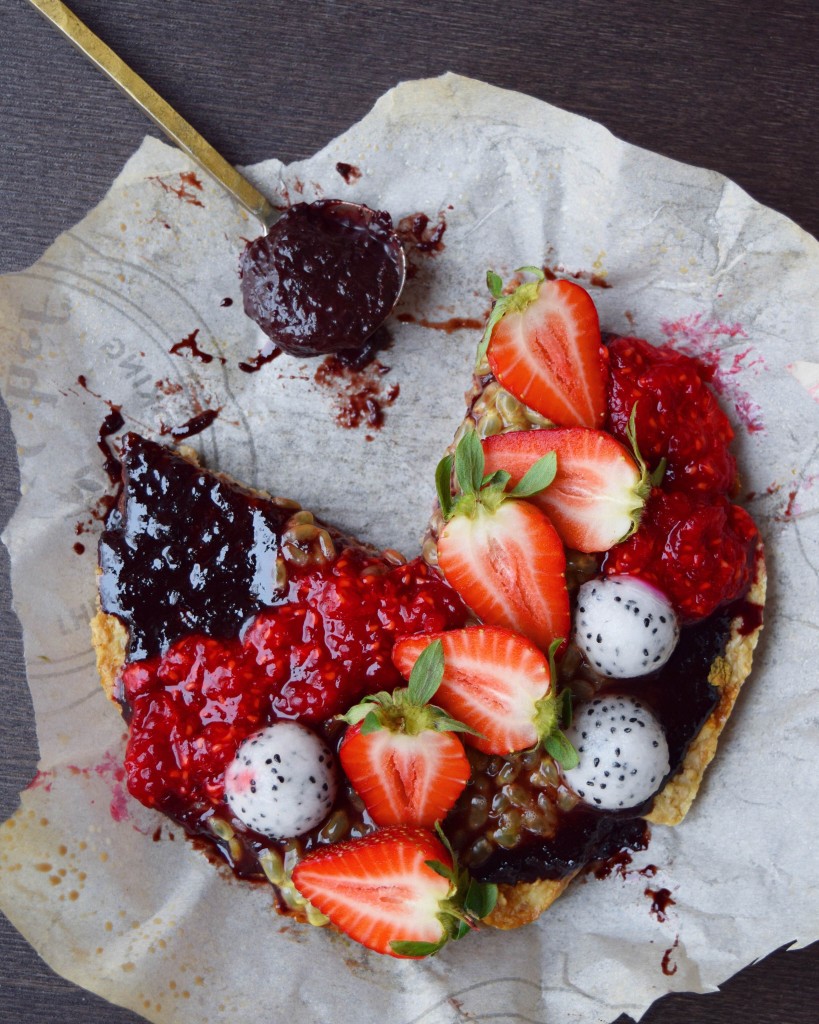 INGREDIENTS
Chia egg:
1 tbsp chia seeds
3 tbsp warm water
"Pizza" Dough
1 banana, mashed
1 tsp vanilla
2 cups of oats
1 cup of coconut milk
2 tbsp vegan chocolate chips
INSTRUCTIONS
Preheat oven to 375C
Line a cast iron pan with parchment, and spray it with coconut oil
Prepare your chia egg by combining chia seeds and water to a small bowl, stir, and set aside
Into another bowl combine the rest of your ingredients and stir till well combined.
Once your chia egg has taken on the consistency of an egg, add it to the mixture and stir till all the ingredients are all 'married'
Now transfer the mixture to the pan, and plop it in the oven for 20 ish minutes!
That is it guys… enjoy hot or cold!
And there you have it! 5 EASY BREAKFAST RECIPES you all need to try!
All packed full with:
nutrients
vitamines
energy from healthy carbs
antioxidants
glow glycemic "sugars"
Surely to please your whole family, and not leaving you for on time! Perfect for you busy mamas who want to nourshin your children, but still take advantage of every minute in your day! To find out more about why YOU need breakfast, please click the link and read carefully!
I will be back with more exciting posts soon, but this next one is going to take some time, and it requires a bit more research thatn usual!
Love from Your Greek Food Goddess XOX