24 May

Why to Detox Water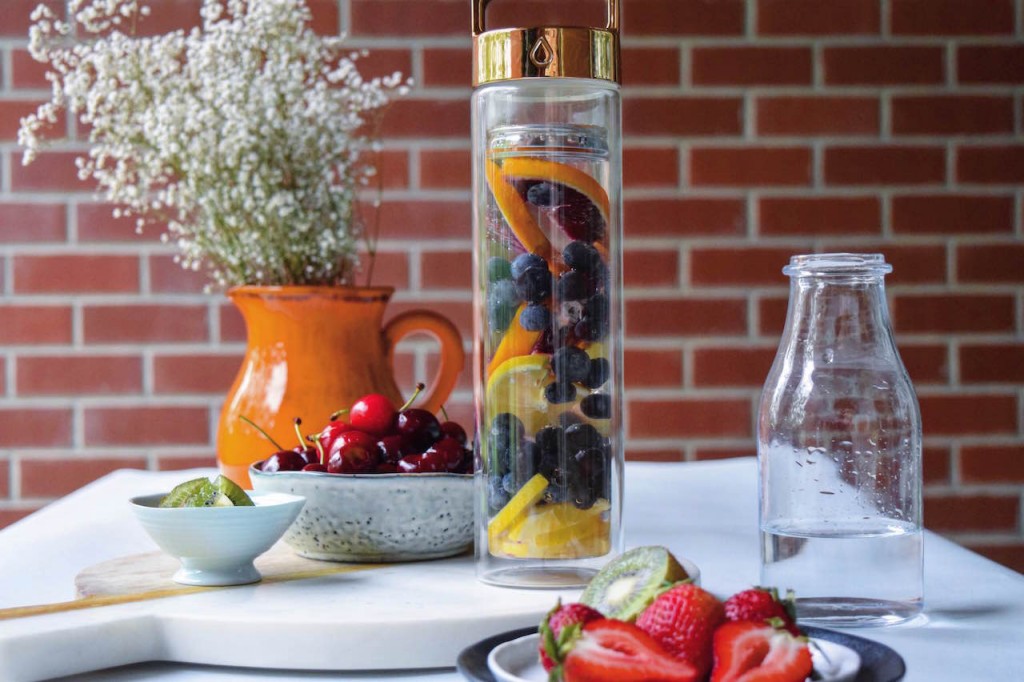 "Detox Water"… the fad? the trend? the thing to do? I think no but yes all at the same time.  Drinking infused water certainly has its benefits, but do not think for a second that I am going to ignore the fact that people are doing it for the sake of saying they do it.  It is because they look pretty? Probably.  It is super hipster to walk about the city with a wicked bottle filled with colourful fruit? Fricking rights it is. So, are we all doing it for the right reasons? I surely hope so!
CLICK HERE FOR OUR DETOX WATERS YOUTUBE VIDEO
Drinking fruit infused waters has so many benefits such as:
flushes toxins from your digestive system
Helps keep your body full so you do not eat when you are indeed actually thirsty
helps your body release fat cells
increases your fruit intake as you get to eat them once you've refilled your bottle a few times
keeps your organs healthy while you're sweating
reduces muscle fatigue while working out
helps you get in the right amount of water
helps people who do not like water drink more water
If those reasons are not enough to get you on the band wagon I am not sure what will!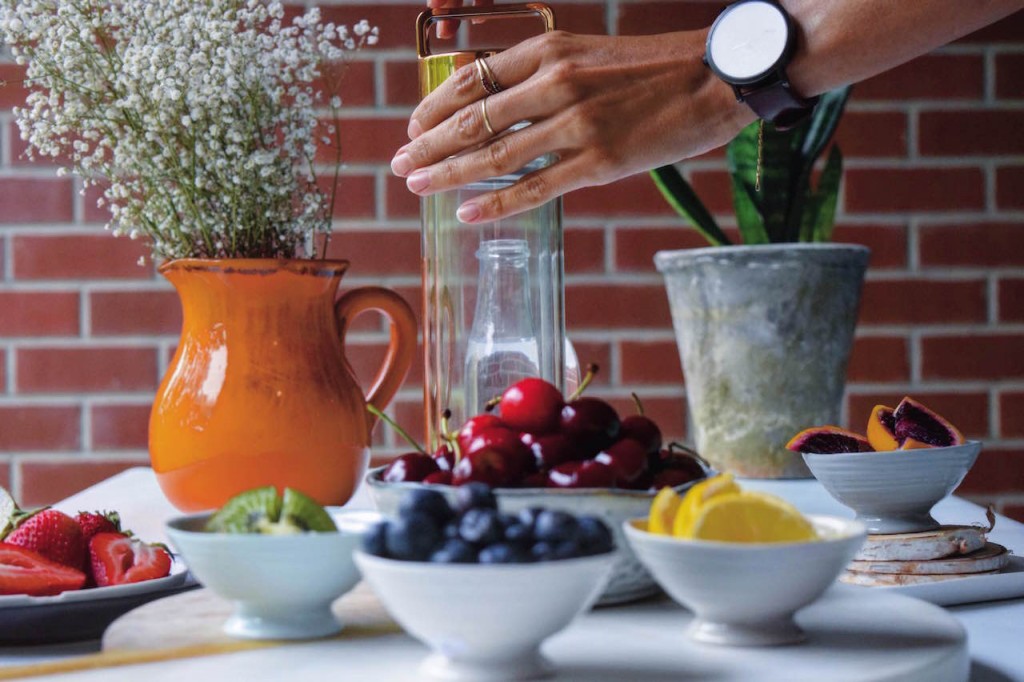 It is simple to do, just pick out the fruit add them to your favourite bottle – mine is clearly this sexy ass Drop Bottle – fill it up, and add water! Simple! You have already set yourself up for an amazing, and energetic day!
I chose to add – all organic-  lemon, blueberries and blood oranges to my water! I was the peels very well, and quickly rinsed off my berries.  I highly suggest you wash, and soak your fruit and veg for that matter before adding it to any water.  As we all know there are a lot of bacterias, and pesticides – hopefully not in organic-  on our fruit and veg so this is just a good step to insure we do not drink them as well!
To see exactly how we assembled this bad boy, click HERE, to watch our Detox Water's YouTube Video! I hope you all enjoy, and do not forget to subscribe, like or even comment to let us know how you liked – or disliked – the video!
Love from Your Greek Goddess XOX