12 Oct

Healthy Anti-Inflammatory Sweet Curry Soup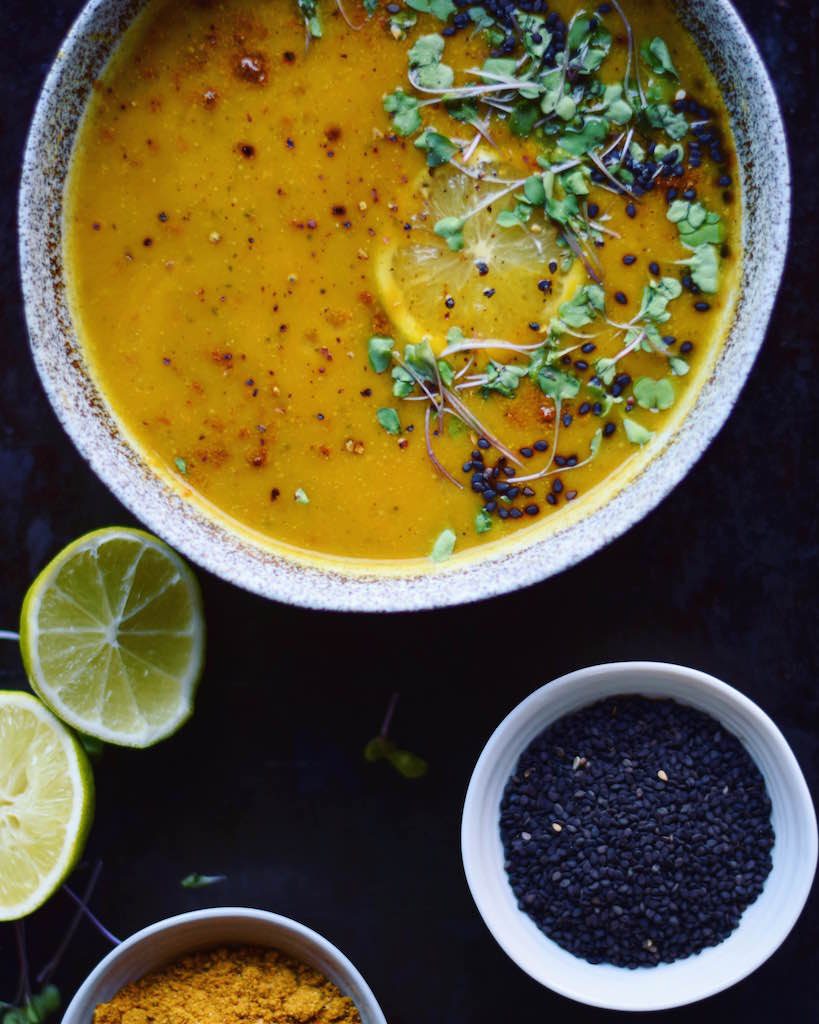 The perfect Heathy Anti-Inflammatory Soup to help you get through the work week whether you are fighting off a cold, struggling from the weekends festivities, or simply looking to decrease some intense bloating or swelling.
This soup is gluten, dairy, and sugar free.  Made using plant based ingredients, and is filled with great nutrients, and vitamins to keep your body fuelled, well functioning, and energized!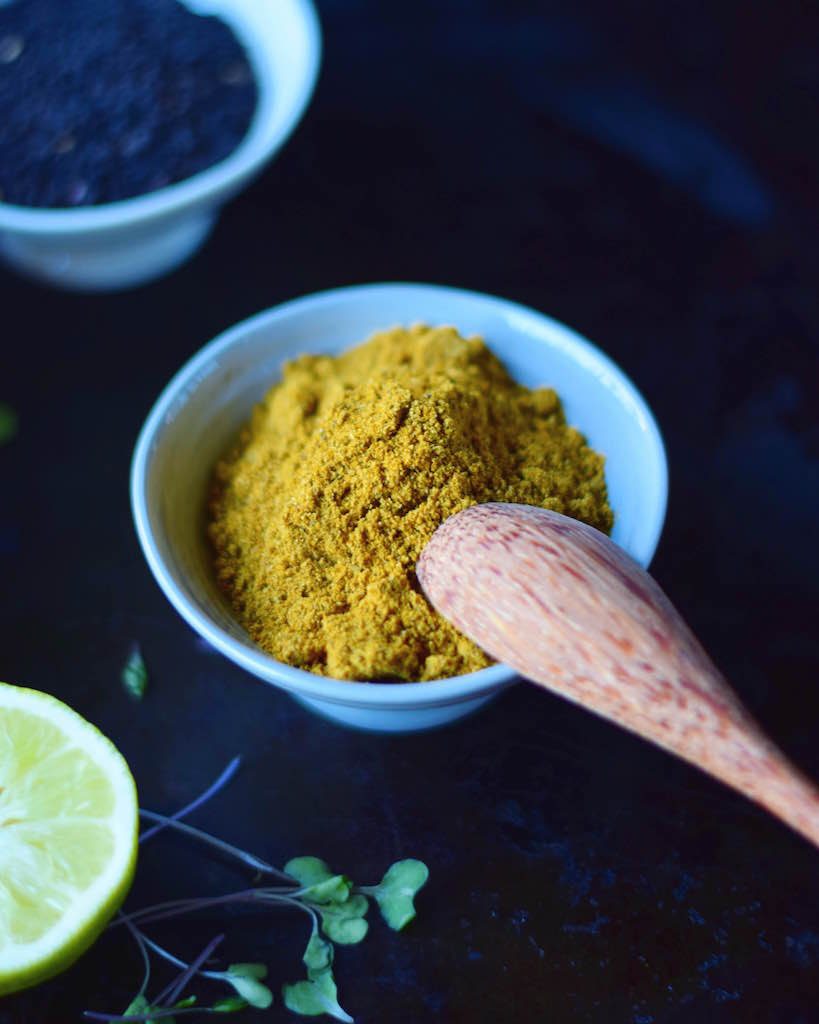 One of the key taste ingredients used in this recipe is Curry Powder.
Healthy Benefits of Curry Powder are:
Help decrease inflammation
Help increase heart health
Help increase bone health
Help decrease bad bacteria
Rich in Anti-Cancer Properties
Aid in Healthy Digestion… the list really goes on and on.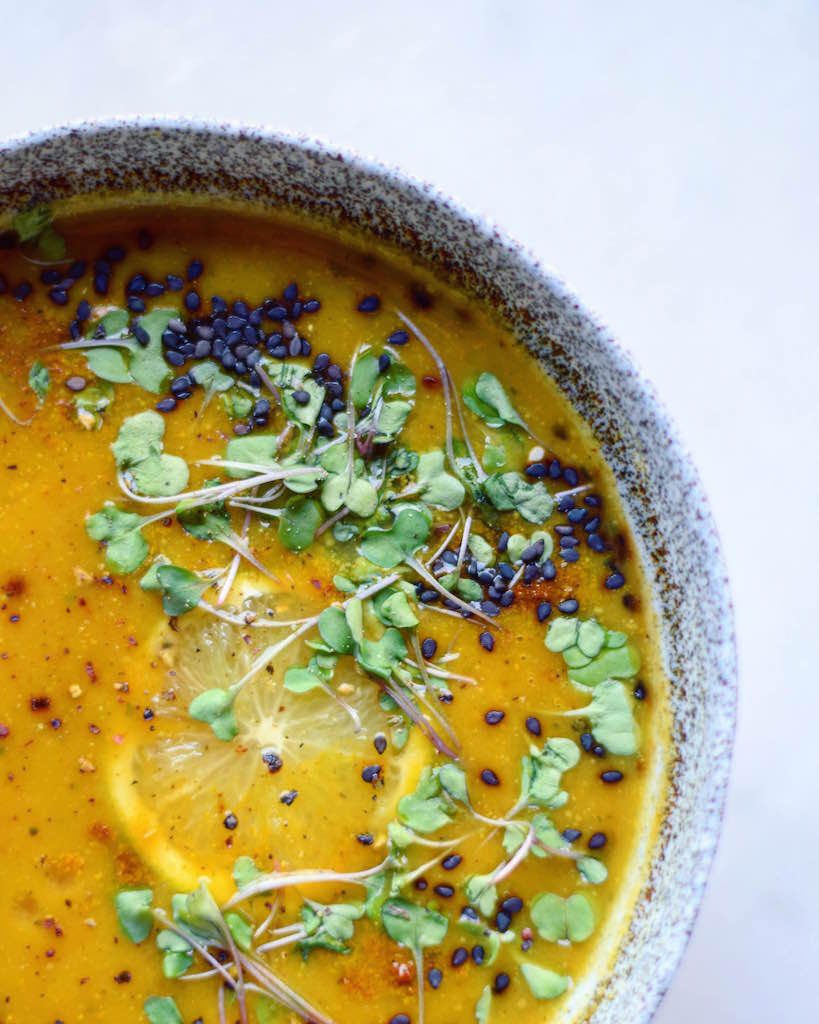 So as you can see by reading above Curry is certainly something you should begin to incorporate into your diet.  Give it a month of so of consistently eating this beautiful blend of spices, and I promise you you will be able to notice a difference.
If you are someone who cannot handle the heat I can suggest cutting the tang, or spice with a hint of lime, and yogurt.  I also like to finish off soups like this with a bit of crunch and texture.  So, I added black sesame seeds (filled with protein), and broccoli sprouts.  Choose your toppings based on what you enjoy, after all, it is your soup!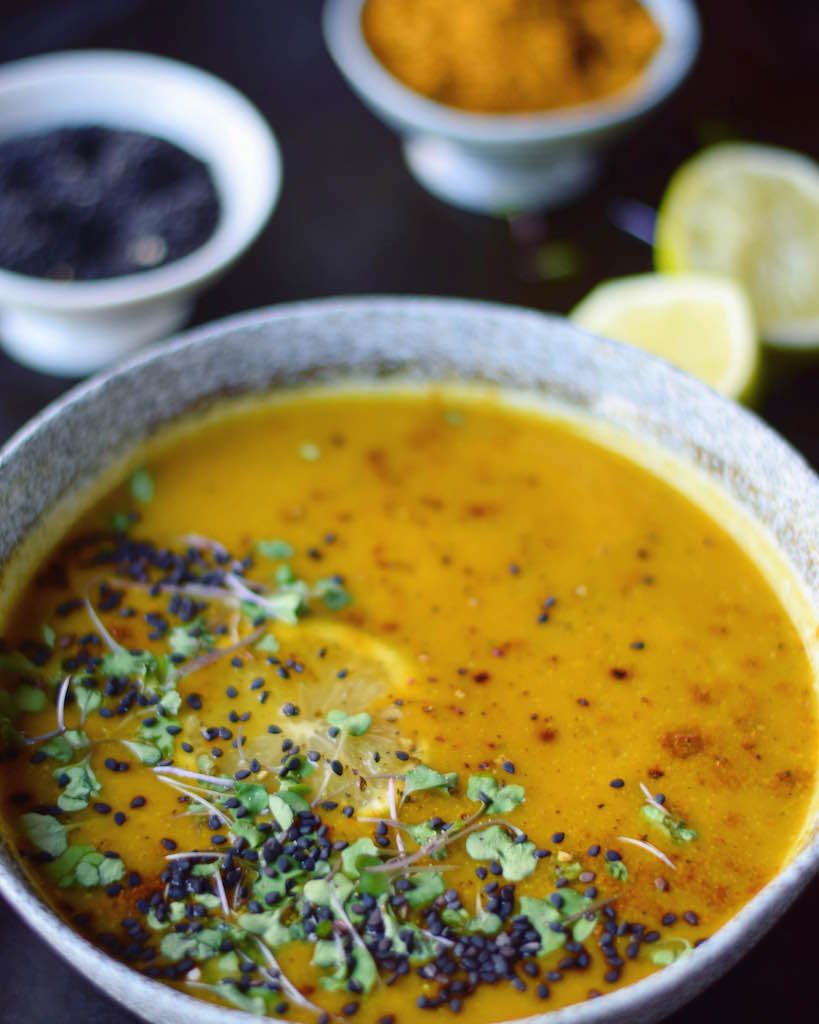 Before I leave you with this simple recipe I thought I would just tell you more about it!
This Healthy Anti-Inflammatory Soup is:
Simple
Has an easy recipe to follow
Wintery, and Warming
Good for your health, heart, liver, and digestion
Delicious
South Asia Inspired
and Seasonal!
If you enjoyed this recipe as much as we did please leave a comment below telling us about it! We love your feedback.
Love From Your Greek Food Goddess XOX
Print
Author:

Prep Time:

5 mins

Cook Time:

45 mins

Total Time:

50 mins

Yield:

8

Category:

Soup

Cuisine:

Plantbased
---
Ingredients
4 tbsp EVOO
1 white onion, cubed
1 clove of garlic, chopped
3/4 tsbp salt
1 tsp fresh cracked black pepper
pinch of cinnamon
pinch of clove
1 tbsp sweet yellow curry powder
1 tsp cayenne pepper
1 tsp turmeric
3 medium sized sweet potatoes, cubed
2 medium sized white potatoes, cubed
1L of Pacific Organic Vegetable Stalk (LOW SODIUM) – other add less salt
4 cups of hot water
1 large zucchini, cut width wise
1 can of lite coconut milk
---
Instructions
Prepare all your veg by cleaning, cutting and cubing. Set aside.
To a large pot add 4 tbsp of EVOO. Let it heat up briefly then add your white onion. Let it sweat for around 5 minutes on low heat.
Add all your seasoning, and garlic. Give it a good stir then add your potatoes.
Let these cook on medium heat for around 5 minutes to get a nice brown colour. Keep stirring to avoid burning.
Add your stalk, and water. Bring it up to a boil, and then simmer for around 20-25 minutes. Half way through the simmering process add your zucchini.
After 20-25 minutes add your coconut milk. Before adding the pot to the blender do a fork text to ensure your potatoes are cooked.
THAT EASY, enjoy!