28 Nov

FoodByMaria enjoys a Clear Float Spa in YYC
Looking to get away but don't have the time? Do you need to relax but just cant find the right moment to sneak away from your busy schedule or hide from the stress at the office? That can all change and it is as easy as heading down to Clear Float Spa Calgary to experience an hour of nothing but relaxation.
Use FoodByMaria discount code "#fbmfloat"  to receive 10% off your next appointment!
Click here to book
I lead a busy life, I don't have any minutes in my day for myself anymore, so we can all believe me when I say I left Clear Float Spa feeling like a new woman! It was a beautiful experience. Floating is completely reenergizing, helps put you at ease and helps recharge your soul and body.
The staff at this beautiful location is also to thank so my pleasant experience.  Not only did they greet me with their beautiful smiles but I felt like I was being treats like royalty (my dad always told me I was his princess).  Offering options like Tea or Kombucha after your float was just an added bonus that I was super excited about!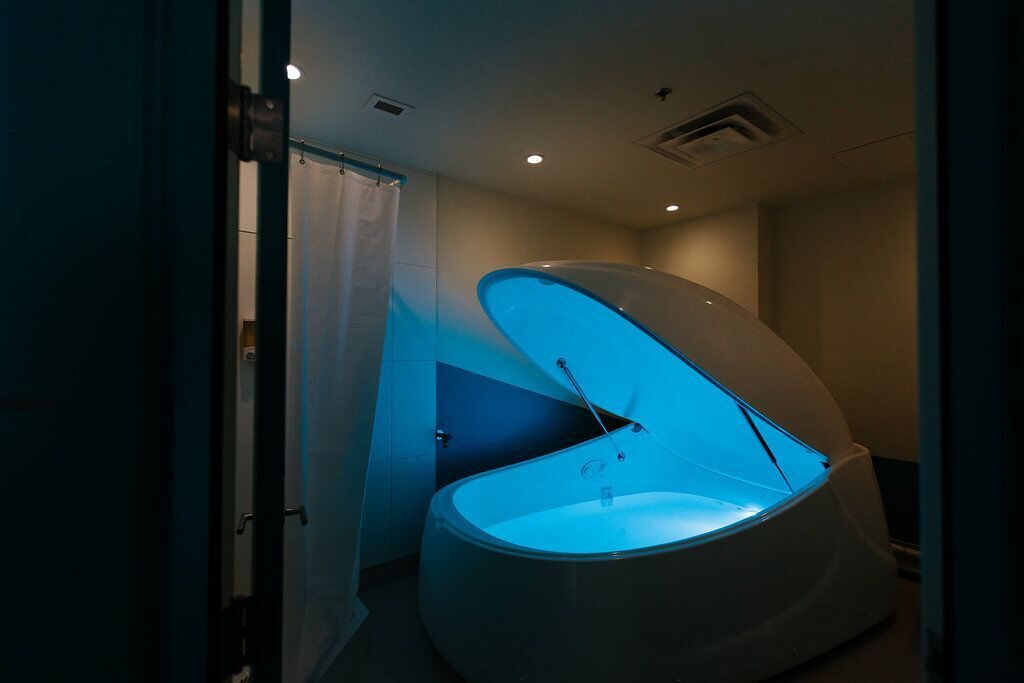 If you have no clue what I am talking about when I say Floating then click here to find out more about this type of therapy!
A few benefits of floating are:
faster healing and muscle recovery
helps reduce chronic stress disorder
endorphins (decreasing feelings of depression to potentially generate feelings of euphoria)
heightens your senses
The only thing I will say about Floating is that if you have long hair like me you should wear a "hair cap".  I find that with the weight of my hair does weigh me down causing a slight bit of discomfort to my neck.  So just go prepared, do some research and talk to their friendly staff who will ensure you have the best experience!
Love from your Greek Food Goddess XOX