12 Dec

Festive Gingerbread Protein Bites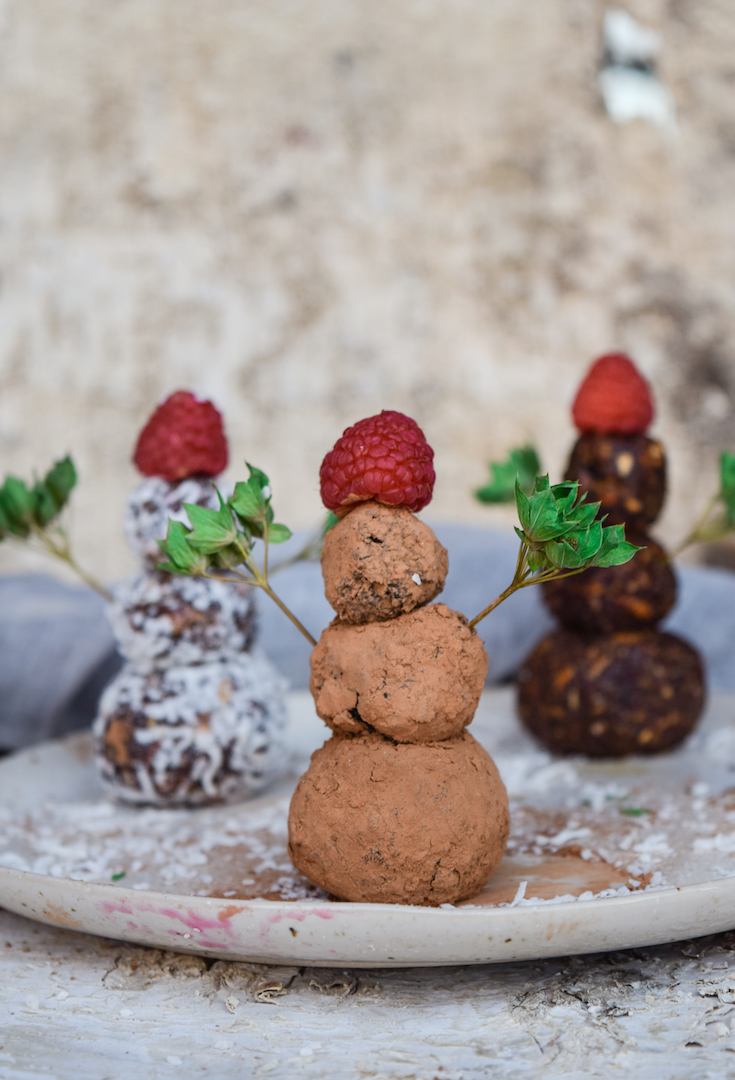 Tis the season to make festive treats, share the love and spend time with your families! These little treats are so easy to make, super good for you,  help increase energy and are extremely fun for the whole family to enjoy!
My healthy festive treats are filled full with:
nuts
dates
superfoods
gorgeous spices
Not only are these festive treats going to leave you feeling great but they will also help you relax, reduce bloating and regulate your blood sugar!
I used The Light Cellar's (located in Bowness, Calgary) Engage Powder Blend by Harmonic Arts to make these festive treats.
This powder is great for:
pre/post work-out use
tastes like ginger-snap
great source plant-based protein
very nutrient dense
The powder is also:
vegan
organic
wild harvested!
You can easily transform these balls into whatever works for your family. Substitute the molasses (rich in iron) for something like peanut butter and can surely use different nuts and spices!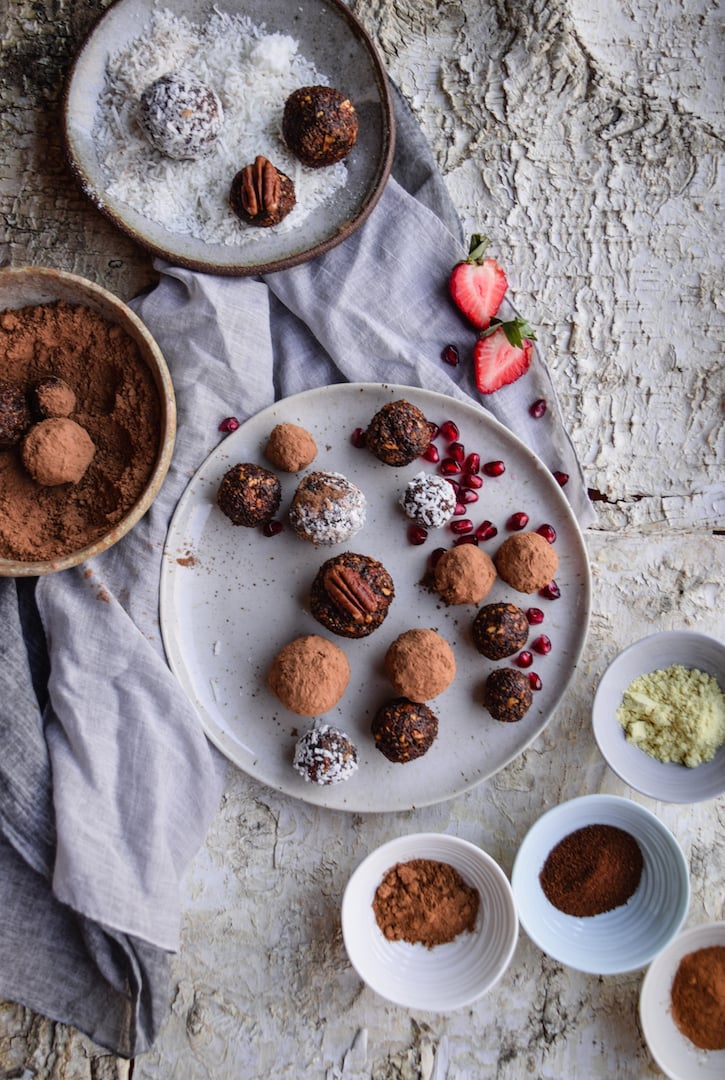 You can probably tell by the first photo that I had a lot of fun making these balls!
You can make them into any shape or size! They are so fun to make with your kids and even more fun to make for friends and guests at your next Christmas party.  The Holidays do not have to leave you feeling sluggish and tired.  Instead make small changes for large impact; like these balls!
I hope you enjoy this recipe as much as we did!
Thank you very much to The Light Cellar for you amazing product, it made all the difference!
Love from Your Greek Food Goddess XOX
Print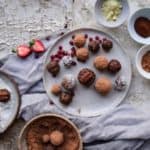 Festive Gingerbread Protein Bites
Author:

Prep Time:

20 mins

Total Time:

20 mins

Yield:

24

Category:

Snack

Cuisine:

Plant-based
---
Ingredients
2 cups pitted medjool dates
1 cup almonds
1 cup pecans
2 tbsp blackstrap mollasses
2 tsp engage powder or 2 tbsp ginger powder
2 tsp cinnamon
1/2 tsp nutmeg
1/2 tsp cloves
1/2 tsp pumpkin spice (optional)
1/2 tsp sea salt
Roll in:
cacao, desiccated coconut, or top with pecans!
---
Instructions
Into a high speed blender of food processor add your nuts and dates.
Blend till you can no longer see the natural shape of the nuts.
Add the remaining ingredients and pulse till well combined. You may need to stop and remove the lid a few times to push down the sides.
Roll the mixture into bite sized or larger balls!
Roll in yummy super foods and enjoy!