06 Feb

The Best Potato Salad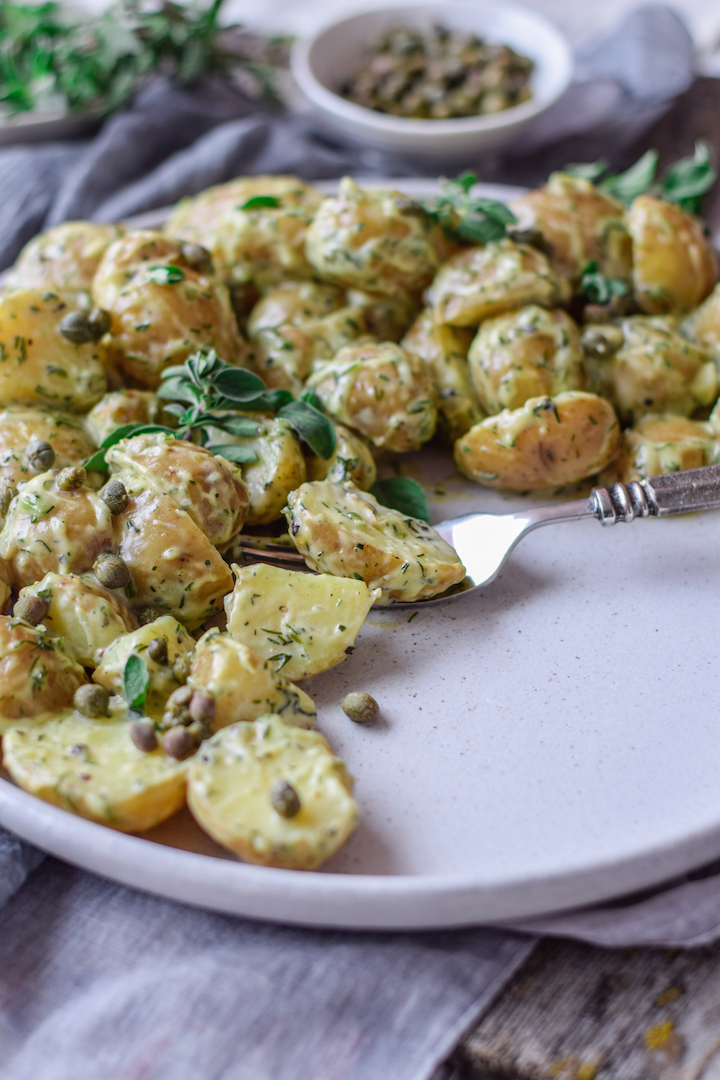 By now we all know I have a thing for potatoes and anything carbs but this recipe takes it all to a whole new level.  The recipe is as simple as can be and the turn out is amazing.
First I was obsessed with my Smashed Potatoes, then My Greek Potatoes and let us not forget the best French Fries!  So are we really surprised that this Potato Salad is my recent addiction? I think not!
This recipe all starts by simply boiling your potatoes to perfection, letting them cool and then halving them so the inside can soak in all the flavour and sauce goodness.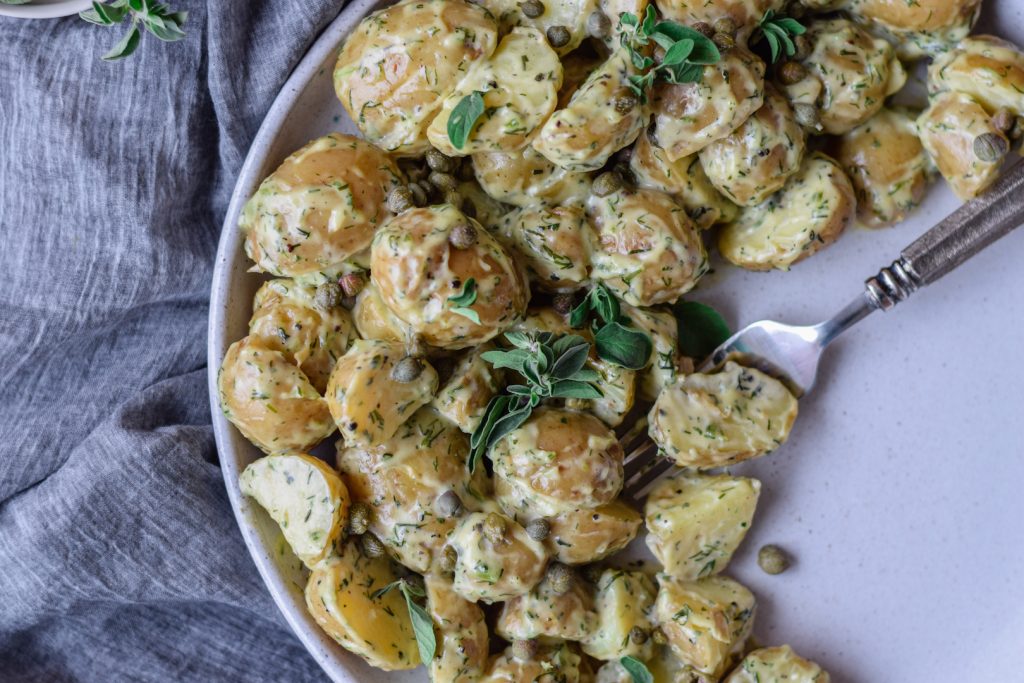 The big game changer in this recipe are the capers.  They just add so much character and tang to this already amazing and simple dish.
I am not kidding! This recipe requires 11 ingredients (including organic food and natural food) and only about 45 minutes to make from start to finish!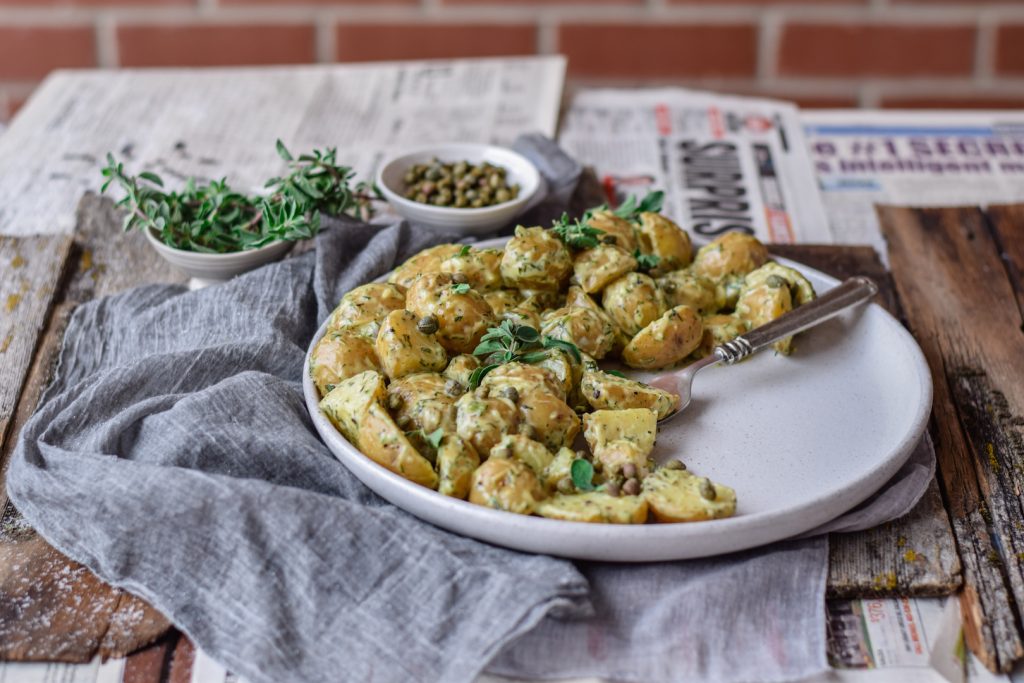 You're going to love this Potato Salad because it is:
healthy made with natural foods
creamy
tangy
satisfying
vegan + perfect for your plant based diet
made with organic foods
flavourful
quick + easy
We know you will love this recipe (and more vegan recipes on the blog) as much as we did! Do not forget to leave us a comment below if you give this recipe a go, we love hearing your feedback!
Love from Your Greek Food Goddess XOX

The Best Potato Salad
Author:
Maria Koutsogiannis
Ingredients
3 lb of white baby potatoes, boiled till soft, cooled and halved
2 tbsp olive oil
3 tbsp capers
2 tbsp dill paste or fresh dill
a few sprigs of fresh oregano
2 heaped tbsp vegan mayo
1 tbsp dijon mustard
1 tsp garlic powder
½ tsp salt
1 tbsp lemon juice
½ tsp fresh black pepper
Instructions
Boil your potatoes till soft, strained, cool and halve.
Now into a bowl add all your ingredients.
Stir till well combined!
Garnish with fresh oregano
Enjoy!