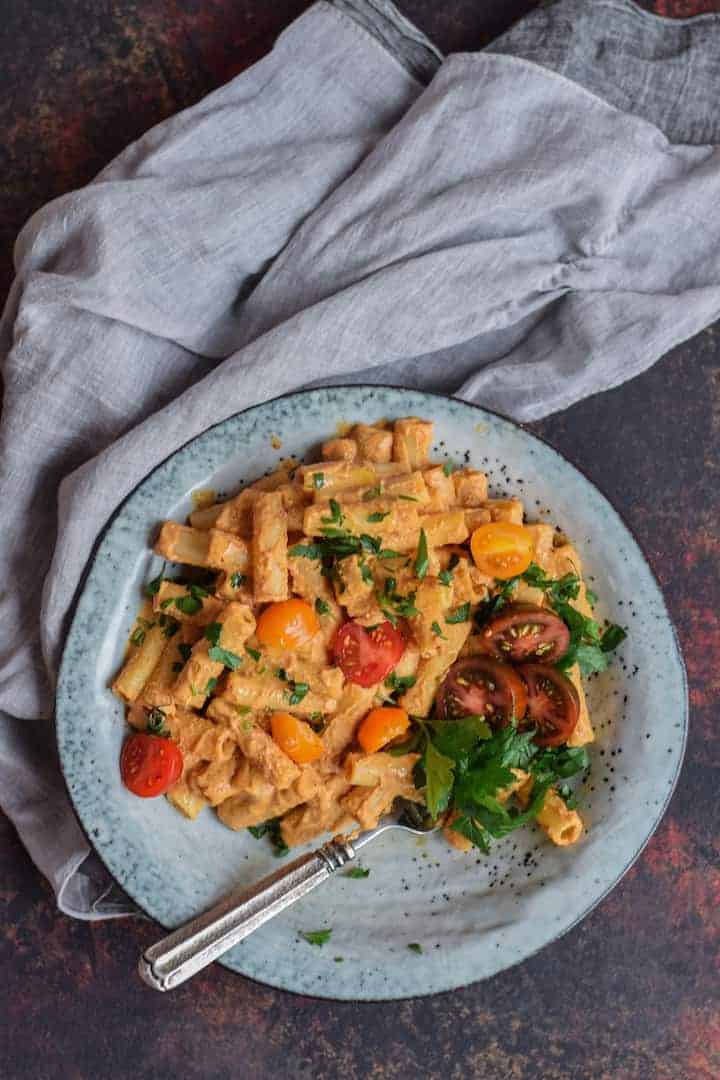 09 Mar

The Best Pasta Sauce, ever! (plant based, 10 minutes)

Living a natural food diet mixed with a plant based diet can sometimes be hard, or so they say.  But I would have to disagree because this 10 minute pasta sauce recipe absolutely blew my mind – it is 100% vegan and damn delicious. It all starts with a perfectly roasted red pepper and more natural foods to heighten the flavours.  Things like creamy cashews and nutritional yeast really add depth to this super simple sauce, and I promise you will come thank me later.  It is THAT good!
I am a huge fan of vegetable recipes because I really love challenging myself and finding new ways to incorporate nutrients into things that might not always pack the most punch.  A lot of pasta sauces on the markets have loads of sugar and hidden ingredients but I promise you this natural food recipe has no secrets.
It is full of flavour, creaminess, and good-for-you ingredients!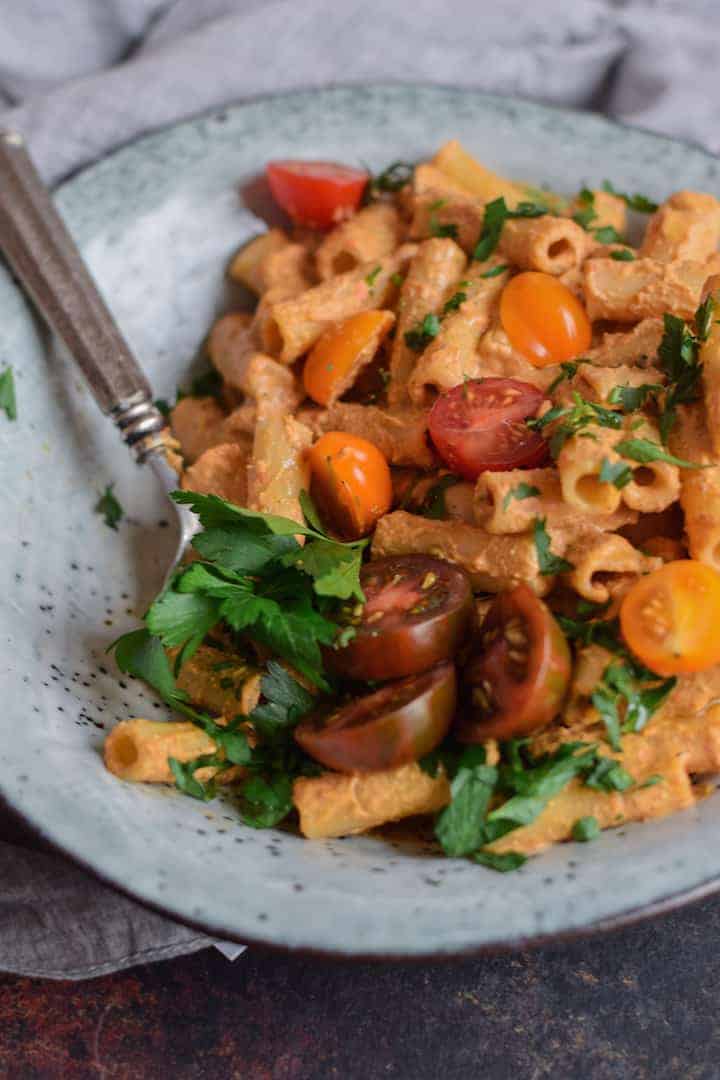 You are going to love this pasta sauce recipe because is it:
quick + easy
delicious
nutritious
vegan
made using natural + organic foods
creamy + comforting
I hope you enjoy this recipe as much as we did! As always if you try the recipe please leave us a comment below, we love your feedback!
Love from Your Greek Food Goddess XOX

The Best Pasta Sauce, ever! (plant based, 10 minutes)
Author:
Maria Koutsogiannis
Ingredients
1 roasted red pepper
1 cup roasted mushrooms, or cooked lentils
1 cup of cashews
1 tbsp EVOO
juice of 1-2 lemons (I love lemon)
2 tbsp nutritional yeast
1 tbsp coriander flakes
¼ cup warm water
1 tbsp garlic
dash of salt + pepper
Instructions
On a large cast iron skillet roast your red pepper, and mushrooms (or use cooked lentils).Cook down till golden brown, and all the moisture is released.
Now the easy steps, into a high speed blender add all your ingredients and blend till smooth.
When serving: heat sauce on a pan while cooking your pasta of choice! This sauce serves 5!