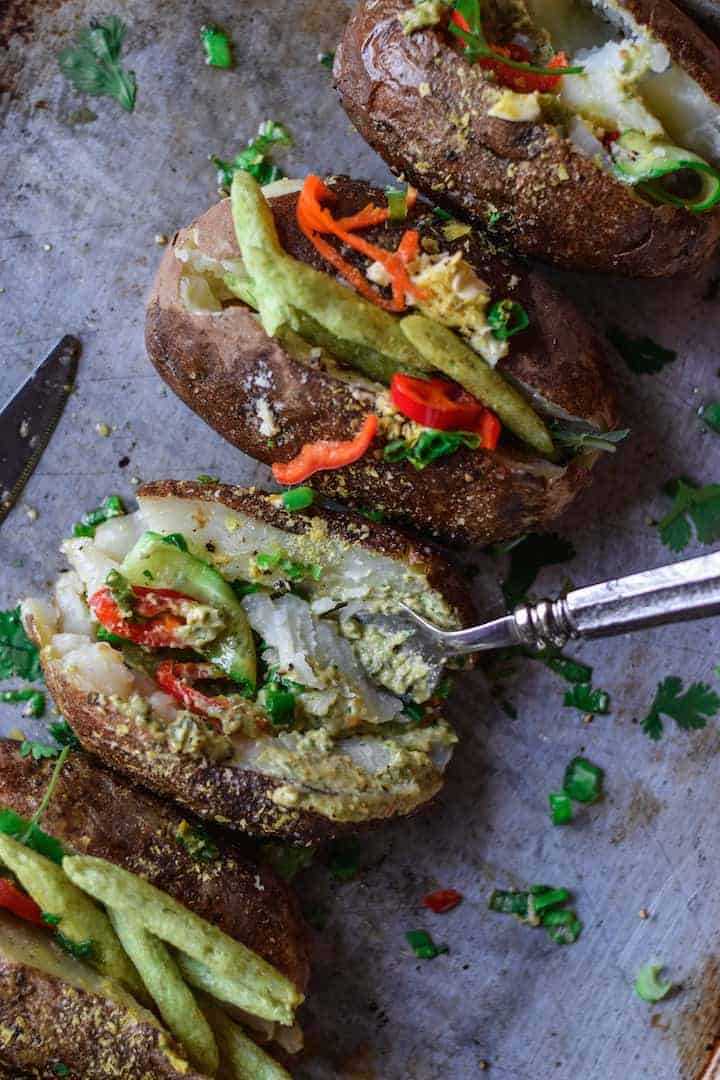 13 Apr

The Perfect Baked Potato with Parsley "Sour Cream"

Easter is right around the corner my loves and I know these baked potatoes paired with their Parsley Cashew Cream accomplice are going to blow your mind! These potatoes are down right heavenly on their own but I highly recommend this dish if you are trying to decrease dairy and are trying to shift towards a more plant based recipe diet. With this dish you don't have to sacrifice tastes to help increase your healthy and wellbeing – cool eh?

I mean this cashew cream is made using organic foods, natural foods after all.  How could it be bad? Thats right. They couldn't.

 This dish is fuss free, an easy clean, and a new take on bringing creamy (without the guilt) back into your eating!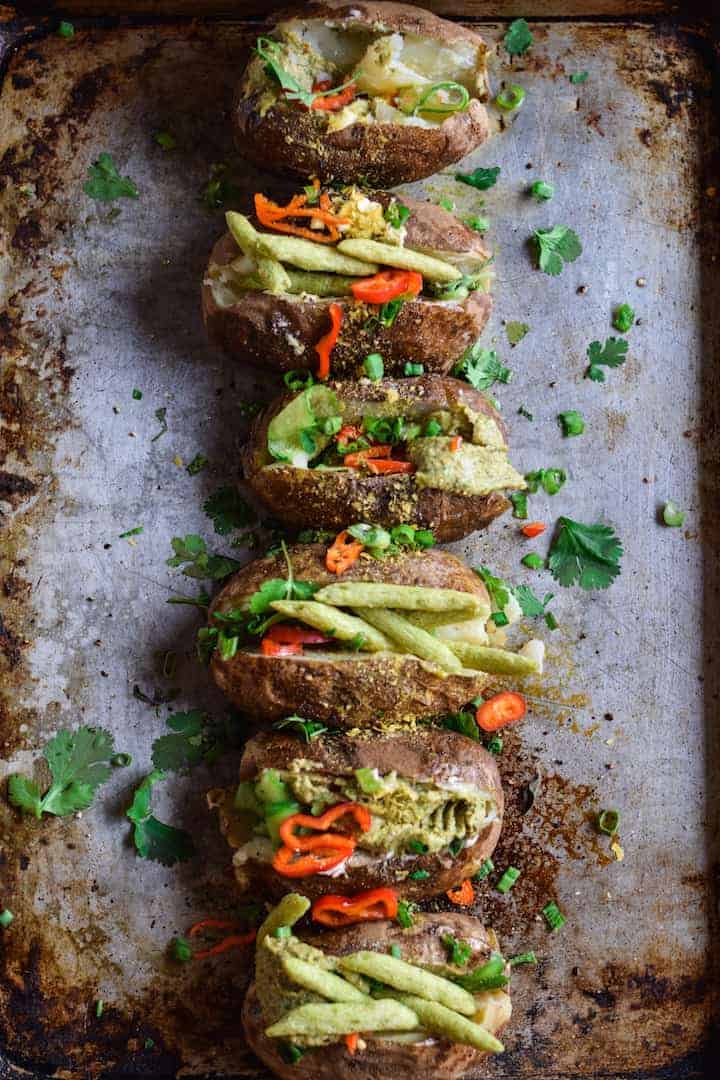 The dish all starts by roasting beautiful potatoes, blending cashews to yield a gorgeous, silky cream but the real star of the show is the added crunch and texture.  I used Harvest Snaps (lightly salted or caesar flavour here), a crisp made using vegetables! Harvest Snaps is the perfect addition to a meal that is made with veggies, which is filled with nutrients, plant based protein and flavour. They make for the best addition to your easter dinner baked potatoes!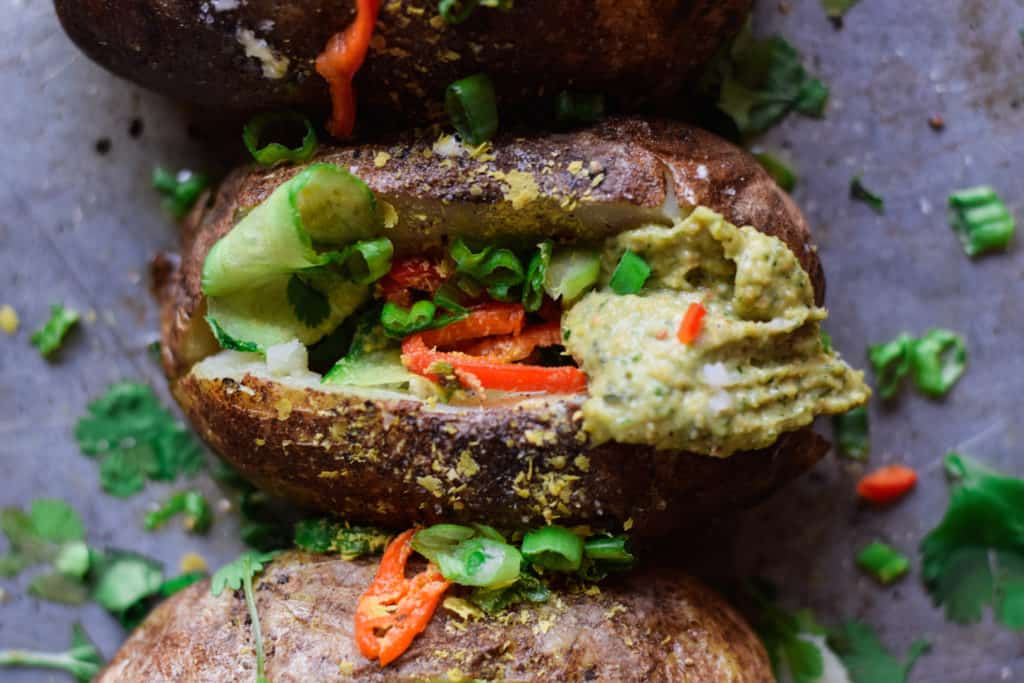 You are going to love these baked potatoes because they are:
healthy
easy + clean
plant-based/vegan
made using natural food, and organic food
creamy and lush
hot + steamy
satisfying
I hope you enjoy this recipe as much as we did! As always if you try the recipe please leave us a comment below, we love your feedback!
Love from Your Greek Food Goddess XOX

The Perfect Baked Potato with Parsley "Sour Cream"
Author:
Maria Koutsogiannis
Ingredients
For the potatoes:
6 russet potatoes
3 tbsp olive oil
dash of salt and pepper
For the cashew cream:
2 cups raw cashews
1 tbsp olive oil
3 tbsp lemon juice
1 veg stock cube
1 cup fresh parsley
¼-1/2 coconut cream or coconut milk
1 tsp salt
1 tsp black pepper
1 tbsp garlic powder
1 tbsp onion powder
Garnished with:
fresh green onions
sweet baby peppers
harvest snaps - lightly salted or caeser
plant based butter
Instructions
Preheat the oven to 425°F.
Give your potatoes a good rub down with the olive oil, a dusting on salt and pepper, and poke them with a fork along the centre.
Cook the potatoes for 50 - 60 minutes, until their skin is crispy. You want to be able to poke a fork in easily, with no resistance.
While your potatoes are baking you can make your cashew cream. Simply add all of the ingredients into a high speed blender and blend till completely smooth. You want the consistency to be very silky!
NOTE: add as much or as little coconut cream/milk as you fancy. Sometimes less is more here 😉
Serve your potatoes while hot. Dollop your cream, and garnish with your onions, peppers and harvest snaps!
TIP: you can also create stuffed potatoes by removing the insides of the potato, whipping them with the cream and re-stuffing them! WOW!