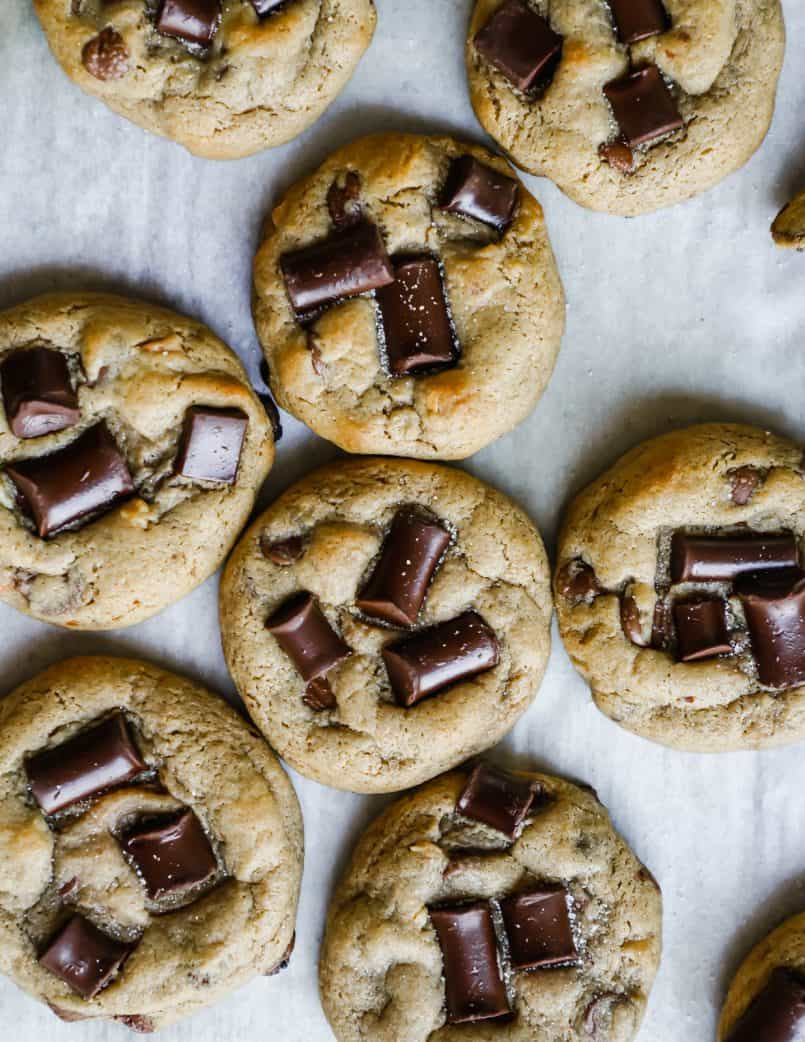 29 Jan

Gooey Peanut Butter Chocolate Chunk Cookies

Okay, I know I'm not the only one that's a mega fan of the love affair between chocolate and peanut butter. The combo is just a classic that is always to die for. Any recipe that these two ingredients are in together is guaranteed to be one that satisfies that sweet tooth!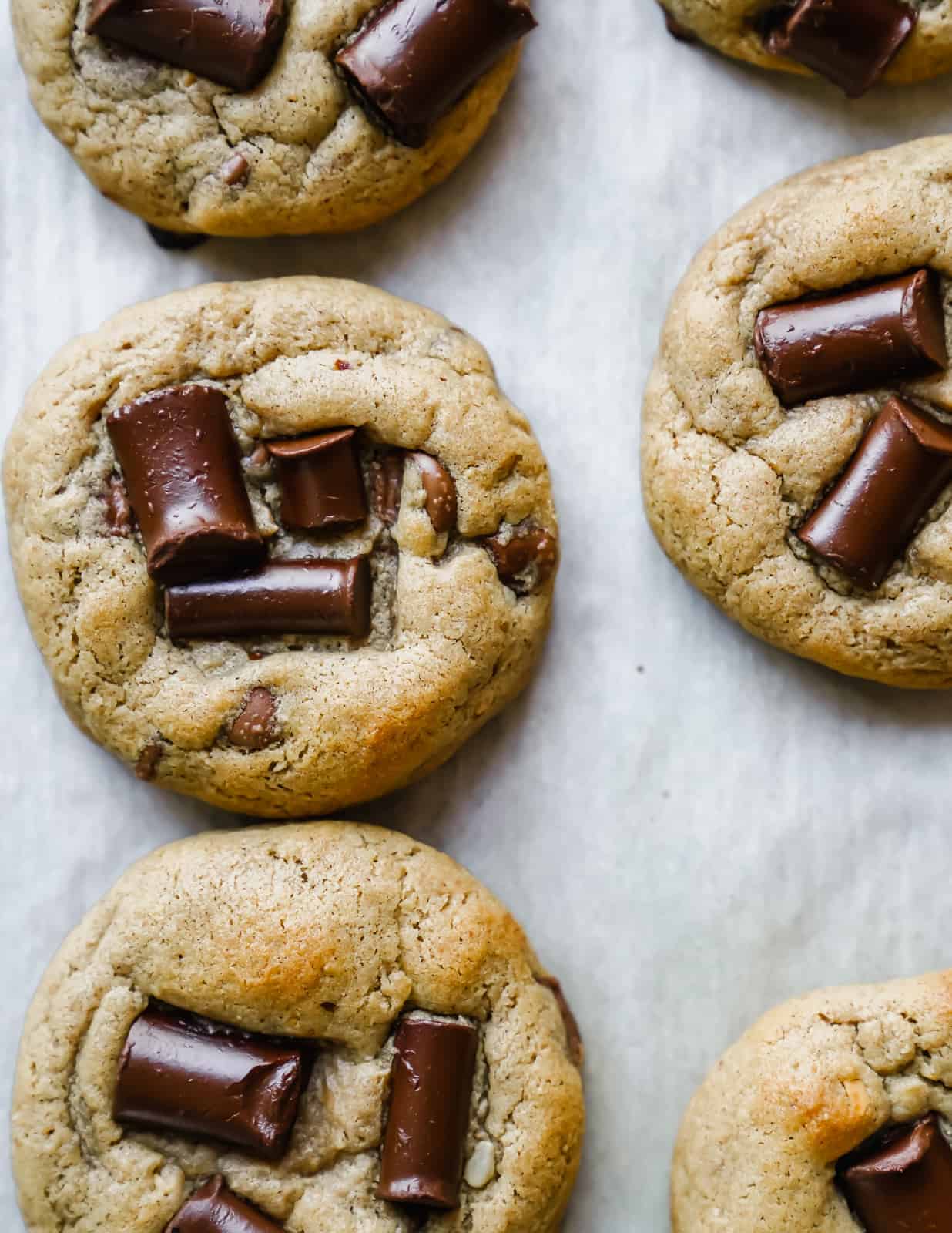 These cookies are gooey, super easy to make and don't need to be baked for very long! Plus, they are vegan, made with some of my favourite plant-based ingredients like Bob's Red Mill all-purpose flour (1 1/4 cup can be used instead of almond meal if you prefer) and egg replacement. You can even use coconut sugar if you have it on hand! And if you're not so into the vegan ingredients, you can use eggs instead of the egg replacement.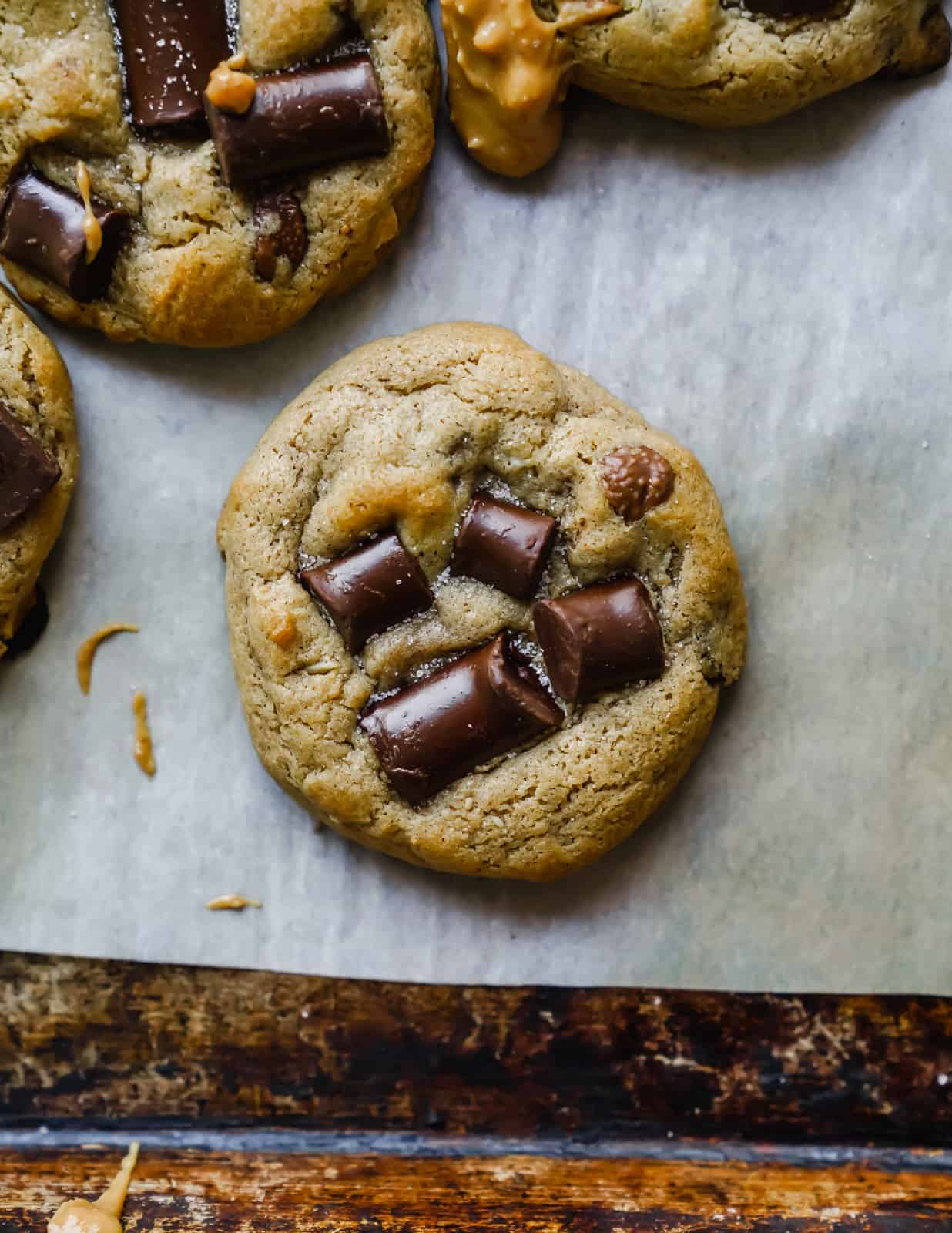 This recipe is a great healthy alternative for those on a plant-based diet looking for a sweet treat or even to bring to your next party or pot luck. I like to make smaller cookies so this recipe yields around 20 cookies, but obviously less if you like your cookies big! The biggest key to being successful with this recipe is to not overcook your cookies, and to not cook them at over 350F. This will ensure they stay gooey and perfect.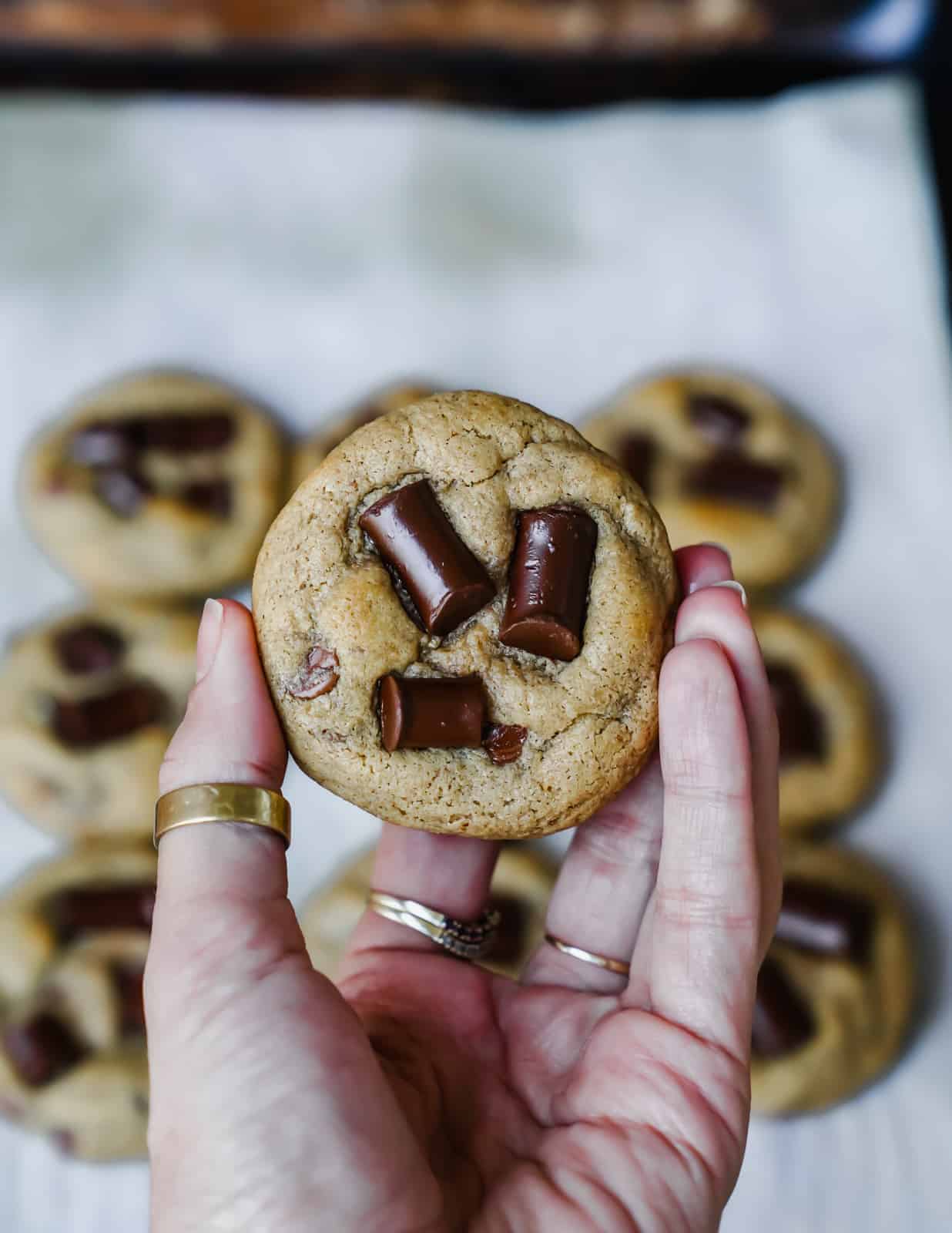 Lets face it, everyone likes cookies and if you don't, I might not trust you! This recipe will bring you back to your past when your grandmother or mom had freshly baked cookies cooking in the oven. Mmmm that smell comes rushing back to me just talking about it. Another good classic recipe is my cinnamon bun recipe if you haven't tried it yet.
What is your favourite cookie? Share it below in the comments!
Print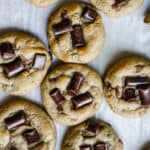 Gooey Peanut Butter Chocolate Chunk Cookies
Author:

Prep Time:

20 mins

Cook Time:

6 mins

Total Time:

26 mins

Yield:

20

Category:

Cookies

Cuisine:

Vegan
---
Ingredients
1/2 cup salted vegan butter, much be room temperature
3/4 cup brown sugar
2 tbsp. maple sugar
1 egg replacement, I used Bob's Red Mill
1/2 cup peanut butter, use a natural, really good quality brand!
1 tsp vanilla extract
pinch of salt (1/4 tsp)
1/2 tsp baking soda
1 cup all purpose flour – I used Bob's Red Mill
1/4 cup almond meal – I used Bob's Red Mill
1/2 cup chocolate chips – I used Enjoy Life brand
1/2 cup chocolate chunks for top of the cookie – I used Enjoy Life brand
---
Instructions
Using a hand mixer mix together your butter, sugar and maple syrup. This is a key part in these soft cookies babies so make sure you do it! Do this for around 1 minute or until nice a fluffy!
Prepare your egg replacement, follow instructions on the packet, add to bowl and mix for another 1-2 minutes or until fluffy again. Go ahead and add in your peanut butter, vanilla, salt and whip for 1 minute till fluffy and fabulous!
Using a spatula begin mixing in your baking soda and slowly add your flour and almond meal. Stir just till well combined. Toss in the 1/2 cup chocolate chips and stir once again.
Transfer dough to parchment paper and wrap tightly, store in the fridge at least 4 hours or up to 24 hours (don't skip this step).
Once cooled or set over night you can preheat your oven to 350°F.
This recipe made 20 cookies so line 2 cookie sheets with parchment paper and roll cookie dough into 1.5 inch balls, making sure to leave 1.5 inches between each other.
Top cookies with 3 chocolate chunks each and make sure to push down slightly when doing so.
Bake for 4-6 minutes*, they will seem underbaked but they will continue to cook on the cookie tray.
Will last up to 1 week in a tight sealed container, but good luck keeping them that long.
If dough is stored in freezer it will last up to 3 weeks. Pack is tight, not sure nothing is differently exposed to the cold air.
NOTES: *this will honestly depend on your oven and baking sheet you are cooking it on. I used an ordinary sheet and mine were ready within 5 minutes. The larger you make them the more they'll need. Watch that they don't rise, you want them to seem dense. They will continue cooking and then they're amazing!! Even better the next day.
Pin the below photo to save these gooey cookies for later!