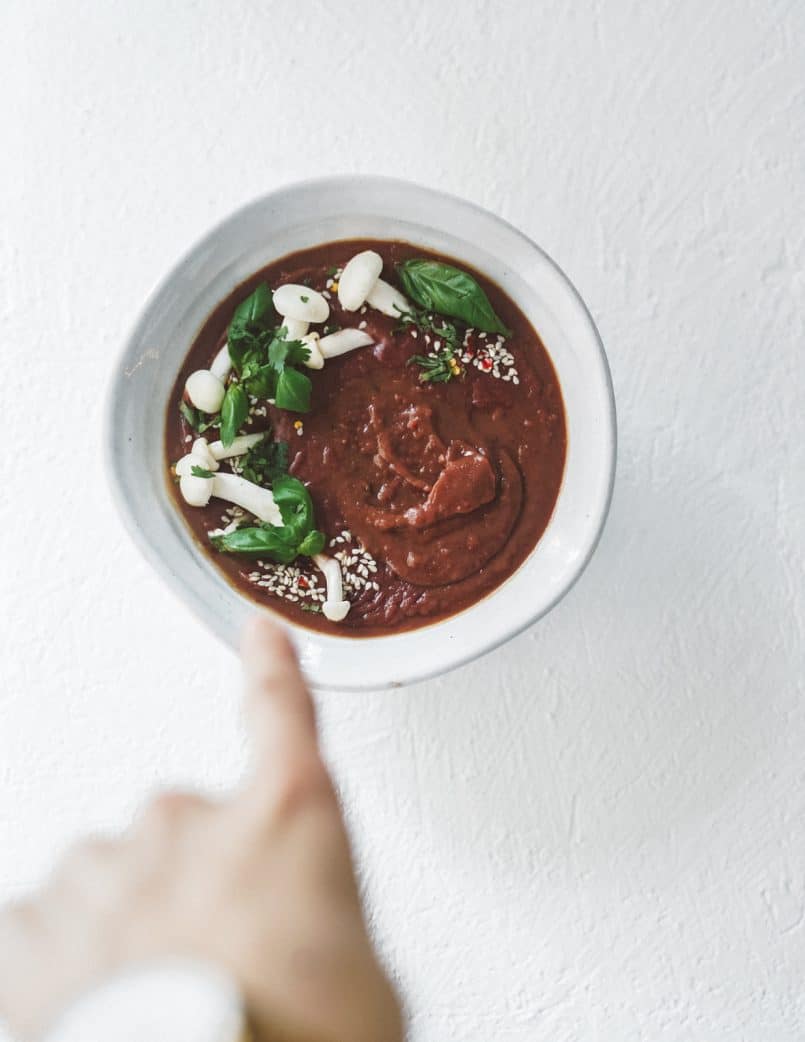 27 Apr

Vegan Adaptogenic Purple Yam Soup

This vegan soup is going to seriously blow your mind and your insides will thank you. Why? Because it is made with ashwagandha. I know what you're thinking, what on earth is ashwagandha? Well let me tell you…

Ashwagandha Herbal Blends by NatureWise are my deep dark secret. Just kidding, it's not really a secret. However, so many people don't know about ashwagandha and I find that so unfortunate because it has so many benefits. First off, it's renowned for being able to reduce the damaging effects of stress on the mind and body, which is fantastic for all of us that sometimes can't catch a breath on those busy weeks/days. NatureWise's product is made with proven vegan ashwagandha extract with select botanicals to deliver targeted support for different areas you may need help with like stress, endurance, libido, brain health, etc.
The long list of benefits
What's great about these vegan products is you can easily add them into recipes. So you don't necessarily have to take a capsule every day, you can add it into your diet in different ways like this recipe for example. For this recipe I used NatureWise's product for stress. This product obviously targets stress but it does it in the following ways: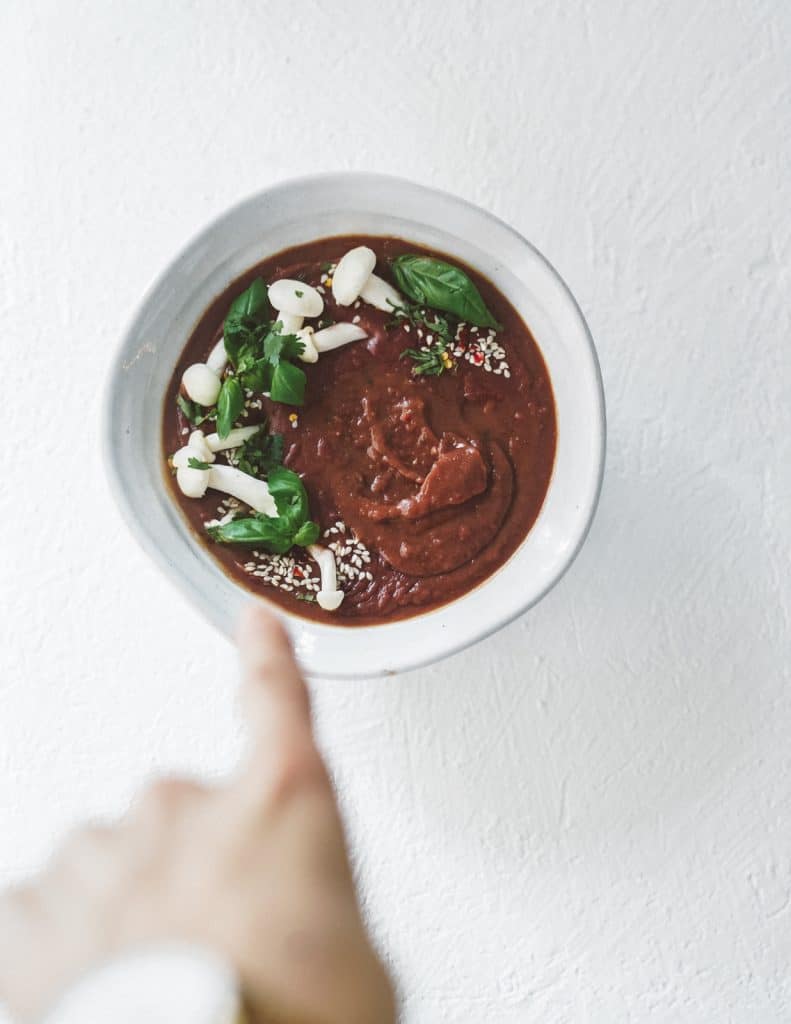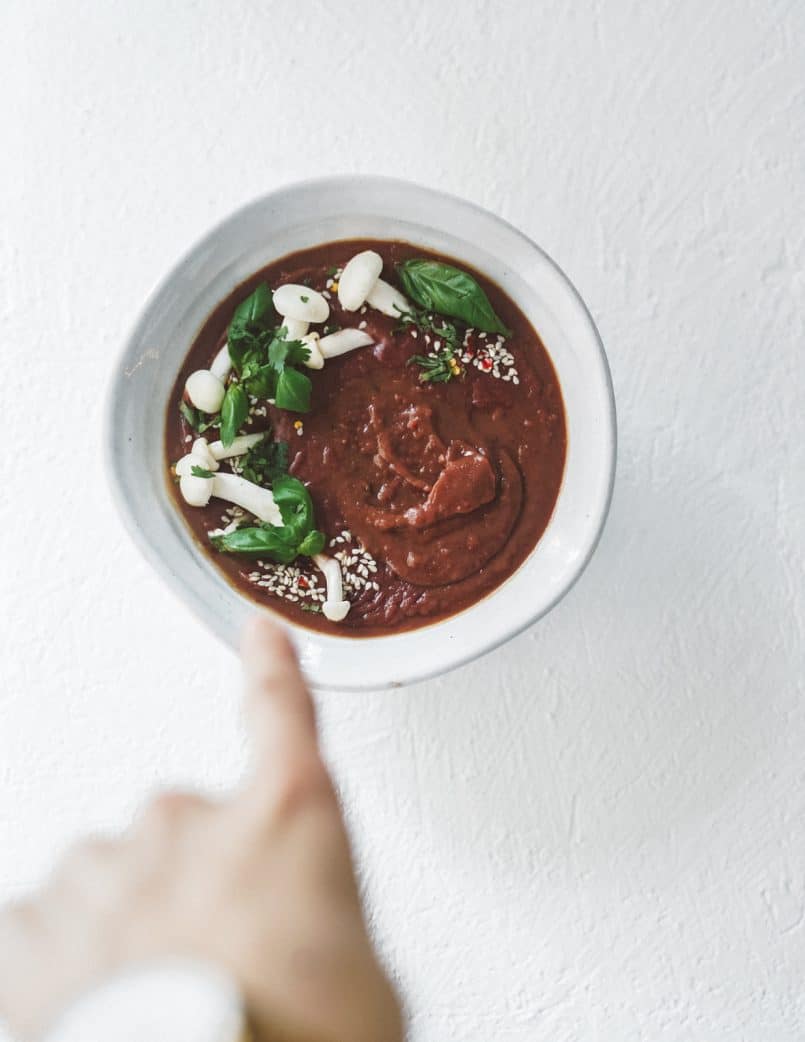 This blend features vegan KSM-66 Ashwagandha which is an award-winning herbal extract that has been proven to help reduce stress and anxiety, all while enhancing your overall well-being.
The ashwagandha is combined with soothing herbs and amino acids like GABA, Rhodiola, etc. that help balance stress hormones and promote a positive mood.
Adaptogens like ashwagandha, rhodiola and Chinese skullcap help regulate hormones, your neurotransmitter and energy production systems to adapt better to stress while staying calm and energized.
This blend helps soothe the nervous system, quiet a busy mind and promote relaxation so that you don't have any issues issues falling asleep.
Amazing for PMS by helping to promote hormone balance.
Lastly, this special blend is proven to help reduce those stress related food cravings, resulting in regulating your body weight!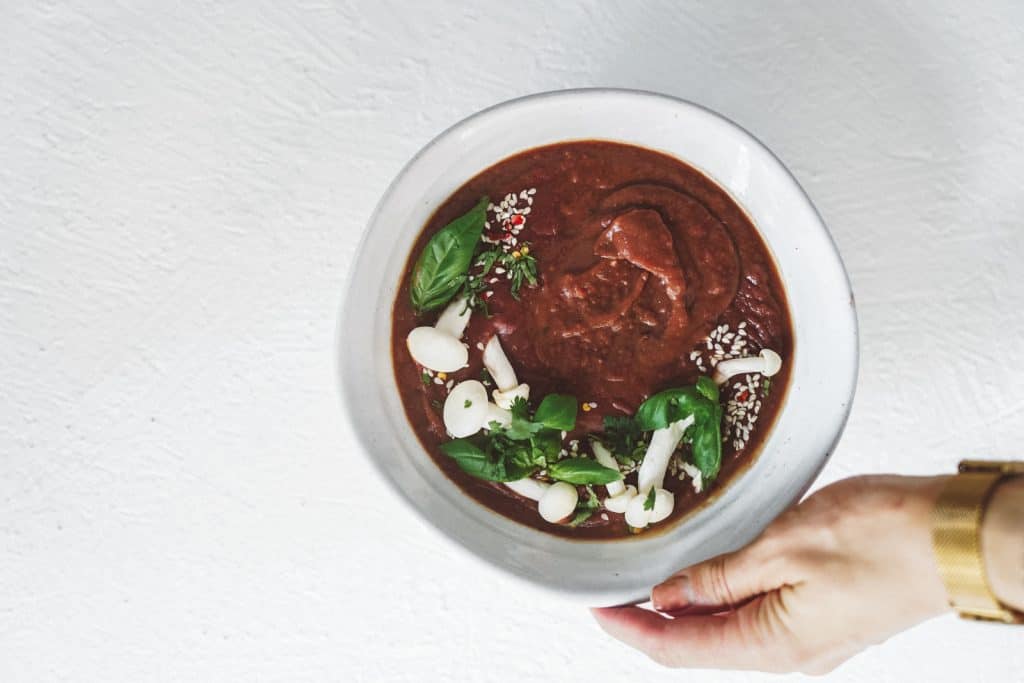 Adding ashwagandha to your recipes
Okay, are you convinced now that you have to start adding this beautiful blend to your vegan recipes? Well you're in luck because here is a great recipe to get you started. This soup is easy to make, nutritious, great for a post gym meal, it's the ultimate comfort food and is really adaptable so you can get creative with the recipe in your kitchen!
Within the soup there are a few ingredients I want to highlight for you. First off, cumin regulates digestion, is rich in iron, and is filled with other amazing vitamins and minerals. Curry on the other hand helps with your memory, helps prevent cancer, keeps your heart and bones healthy, and the list goes on. Combine these power spices with the adaptogens in NatureWise's supplement, you have the ultimate vegan soup that your body will thank you for! Quick tip! When cooking with ashwagandha, make sure you combine it with healthy fats within your recipe for best absorption of all the goodness it has to offer.
Wondering what else you can do with ashwagandha? Put it in your lattes, teas, green smoothies and more!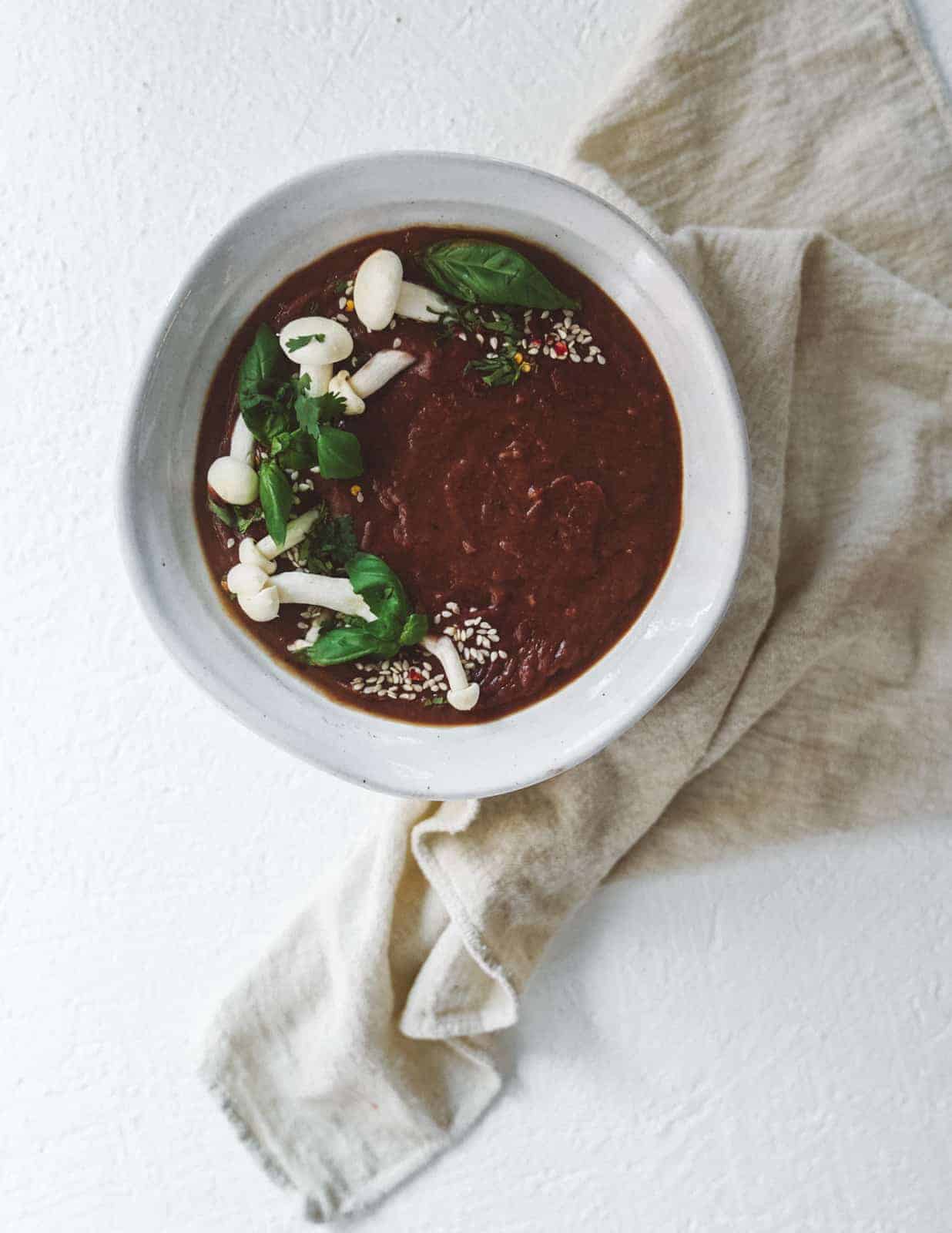 Have you tried ashwagandha? Share your experience below!
Print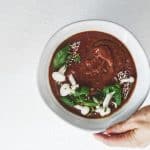 Vegan Adaptogenic Purple Yam Soup
Author:

Prep Time:

10 minutes

Cook Time:

25 minutes

Total Time:

35 minutes

Yield:

3-4

Category:

Vegan

Cuisine:

Soup
---
Description
This vegan soup is going to seriously blow your mind and your insides will thank you. Why? Because it is made with ashwagandha. Renowned for helping reduce the affects of stress and inflammation on the body.  This soup is fragrant, extremely nourishing and perfect if you're tight for time!
---
Ingredients
3 cups purple yam, cubed, boiled till tender
1 cup white boiling potatoes, cubed, boiled till tender
2-3 tbsp. olive oil
1 large white sweet onion, finely chopped
3 cloves garlic, finely chopped
1 tbsp. thyme
1 tsp cumin spice
1 tsp red curry paste
1 tsp curry powder
season to taste
1 tsp hot sauce
4 -5 cups vegetable stock
1 cup coconut cream
1/2 tsp – 1 tsp ashwagandha
cilantro, garnish
plus any additional garnishes you would like to add
---
Instructions
In a large pot add your potatoes to boiling water.  Cook till tender and strain and drain once ready and set aside.
Into a medium sized pot add your olive oil and heat gently for 30 seconds.  Add your onions, cook on medium heat till translucent.  Add your garlic, cook for 3 more minute and stir often.  Your home will start to smell amazing.
To this mixture add your thyme, cumin spice, curry paste, curry powder and seasoning.  Let these fragrances marry while cooking for 5 minutes.  Once your potatoes are ready add them to this pot and increase heat to high.  Add your vegetable stock and simmer for around 5-7 minutes.  Turn down heat, add your coconut cream and ashwagandha.
Transfer mixture to a blender and blend till smooth.  I blended for around 1.5 minutes to really achieve that perfect consistency!
Top with cilantro and other choice of toppings!
Enjoy!
---
Notes
If you prefer a more luscious and thick soup then simply add a bit less stock.  If you prefer it  light then add more stock!