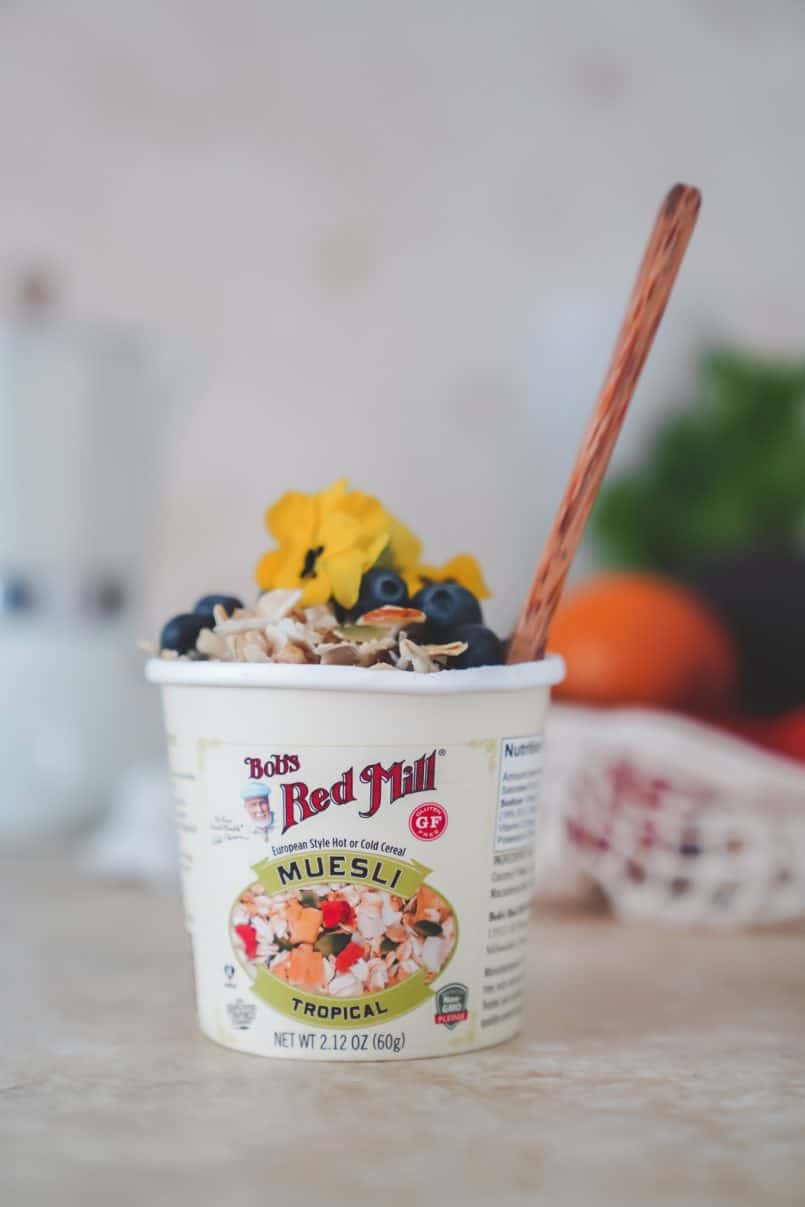 18 May

My New Found Love: Bob's Red Mill Muesli Cups

This post is a little different than my usual posts but I wanted to write this because I just discovered a product which I absolutely love and I think when I find an organic food product I love I NEED to share it with all of you!

Bob's Red Mill just recently launched new Muesli Cups. These come in tropical, paleo and gluten free, and are super simple and an easy way for you to eat healthy on-the-go organic food.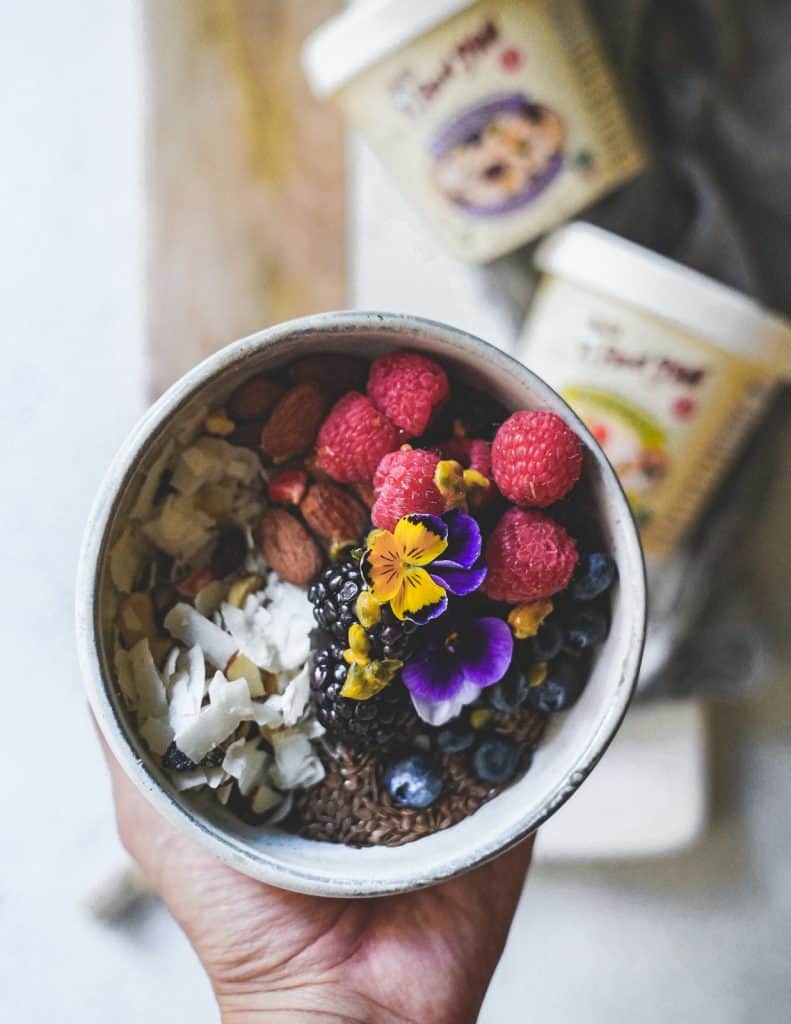 The paleo cup is made with a blend of grain free and paleo/primal-friendly fruits, nuts and seeds. The gluten free version is a blend of gluten free whole grain oats, dried fruits, nuts and seeds, and the tropical variation (which is also gluten free) is made with whole grain oats, tropical fruits, nuts and seeds. Yum! Each cup is packed with simple and clean organic food ingredients and they're perfect for a snack or breakfast. All you do is add milk, water or yogurt to the portable cup and you can enjoy this snack cold or hot!
The other benefits of these cups are:
They're ready to eat
Single-serving portions
4-8 grams sugar per serving (dependent on the one you choose)
Good source of fiber
6-7 grams of protein per serving
You can get creative with your Muesli Cup by adding in your own twist like fruit!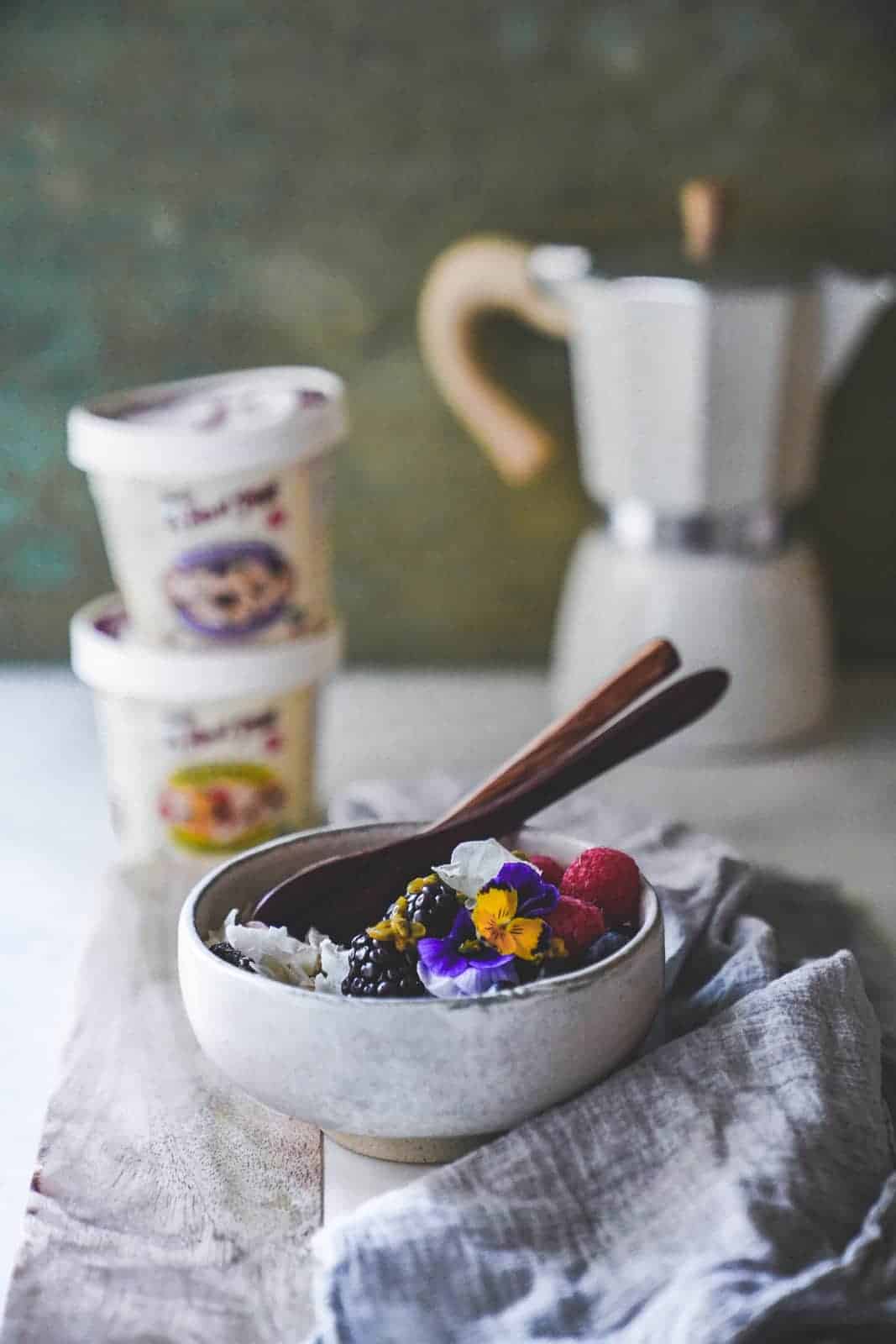 We all know that we can get super busy, I know I've been on-the-go non-stop lately with my upcoming book launch, and since I'm always on-the-go I try to find quick and easy snacks that allow me to continue to eat healthy but aren't going to take up a lot of my time. That's why I love snacks like these where I can feel confident about what I'm putting into my body and also fill myself up with a nourishing, quick snack.
What are some of your favourite snacks for those busy days? Share below in the comments!