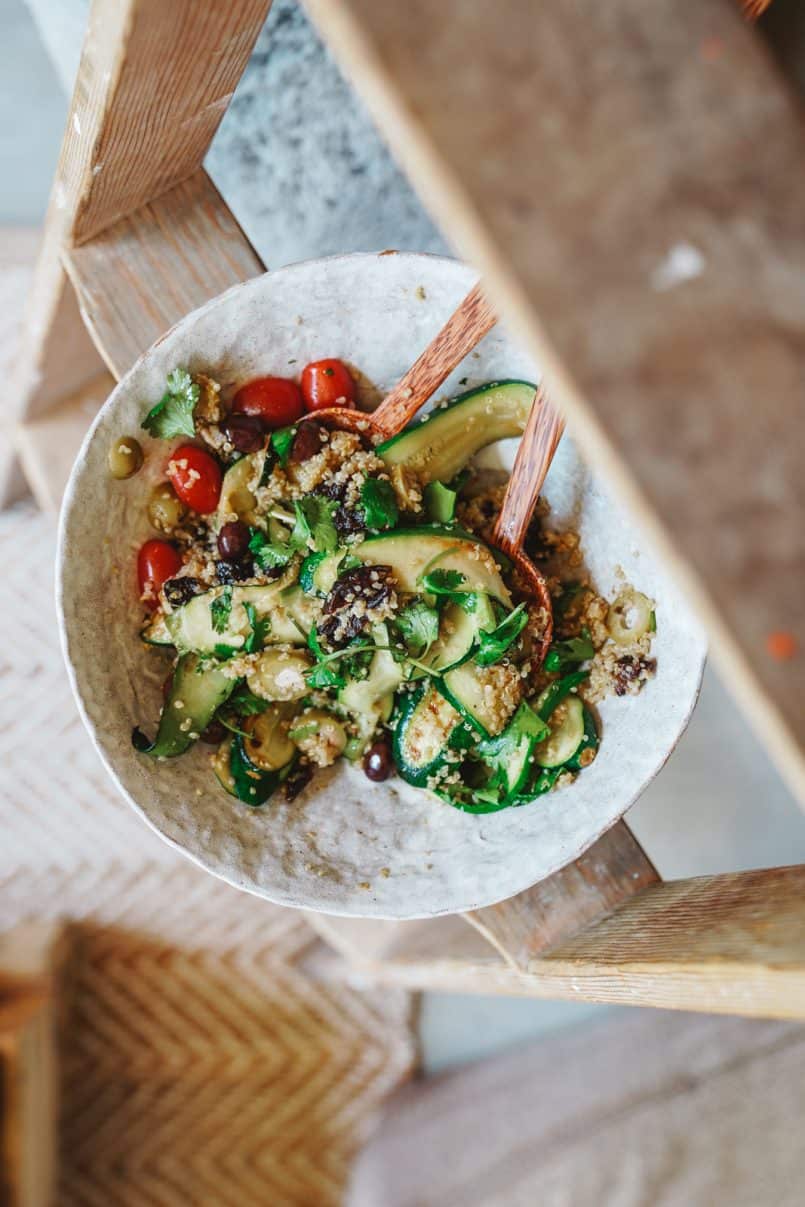 24 Jun

Loaded Zucchini and Quinoa Salad with Prunes

It's summer and that means it's time to fill your diet with so many yummy and refreshing salads that are loaded with organic (and healthy) foods that will make your soul happy. So, in the spirit of trying new foods this summer, I was inspired to use a special ingredient that's often overlooked, California prunes.

I seriously love the power of California prunes because adding dry fruit to your salads can really enhance the flavour and add texture to your recipe.And, not only are they delicious, I absolutely love the fact that they're a power fruit, packed with so many health benefits.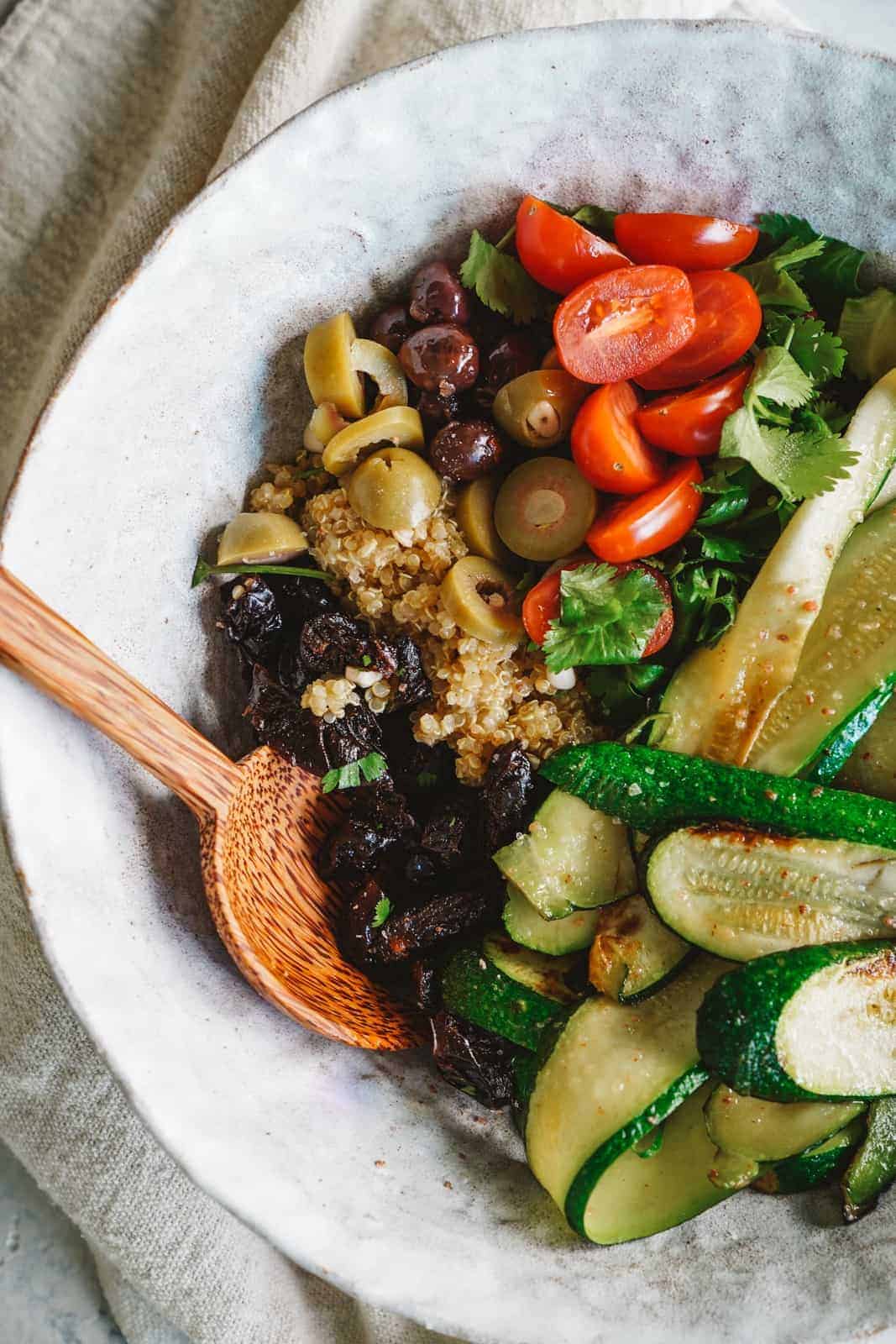 California prunes are a source of fiber and filled with vitamins (such as vitamin K and B) and minerals, including potassium, iron and retinol. Here are some impressive prune facts you might not have known:
Improves vision due to being a high source of vitamin A
Is a powerhouse of antioxidants (they're even higher in antioxidants than blueberries)
Keep your heart healthy due to the potassium in prunes
Research shows that a serving of about 5 California prunes may help slow and prevent bone loss
Promotes healthy hair with iron
Assists in healthy skin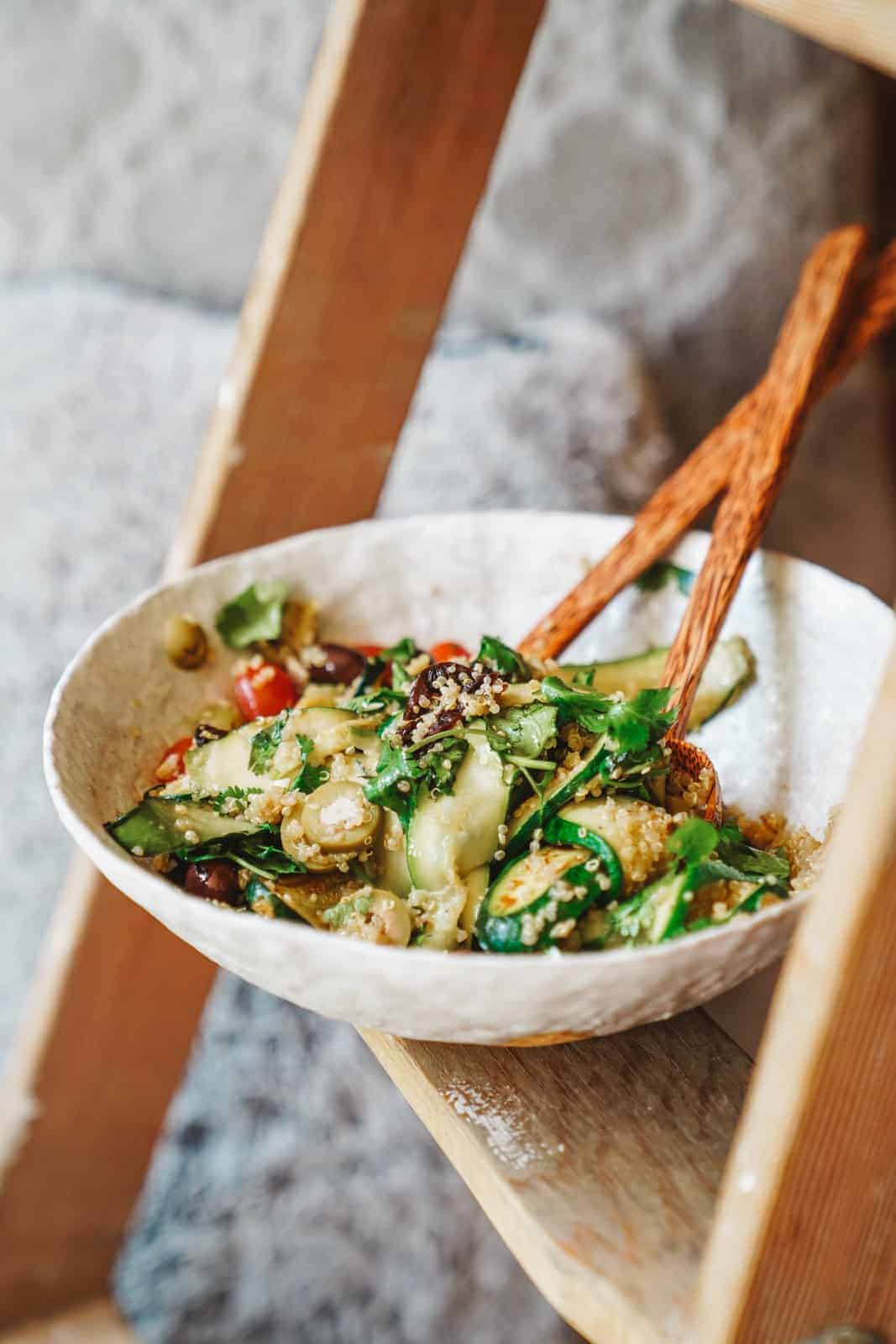 This mighty dried fruit is literally so easy to add to recipes, especially salads. For this salad I created, I gave it a bit of a mediterranean twist by adding in tomatoes and olives. Olives are high in vitamin E and also jammed with antioxidants. Combine that with the power of the other organic foods like prunes, and the benefits of the other ingredients in this recipe, you have a super power salad that is great for a side dish, for a meal, or for lunches that you can make ahead.
I've made some other delicious recipes with prunes and other amazing organic foods that pair well with them. You can check them out here. And let me know below in the comments that some of your favourite magical ingredients are to add to salads!
Enjoy! #eatCAprunes #prunes4bones
Disclaimer: This is a sponsored post, but all my opinions are 100% my own. I do not promote products that I don't personally use and love.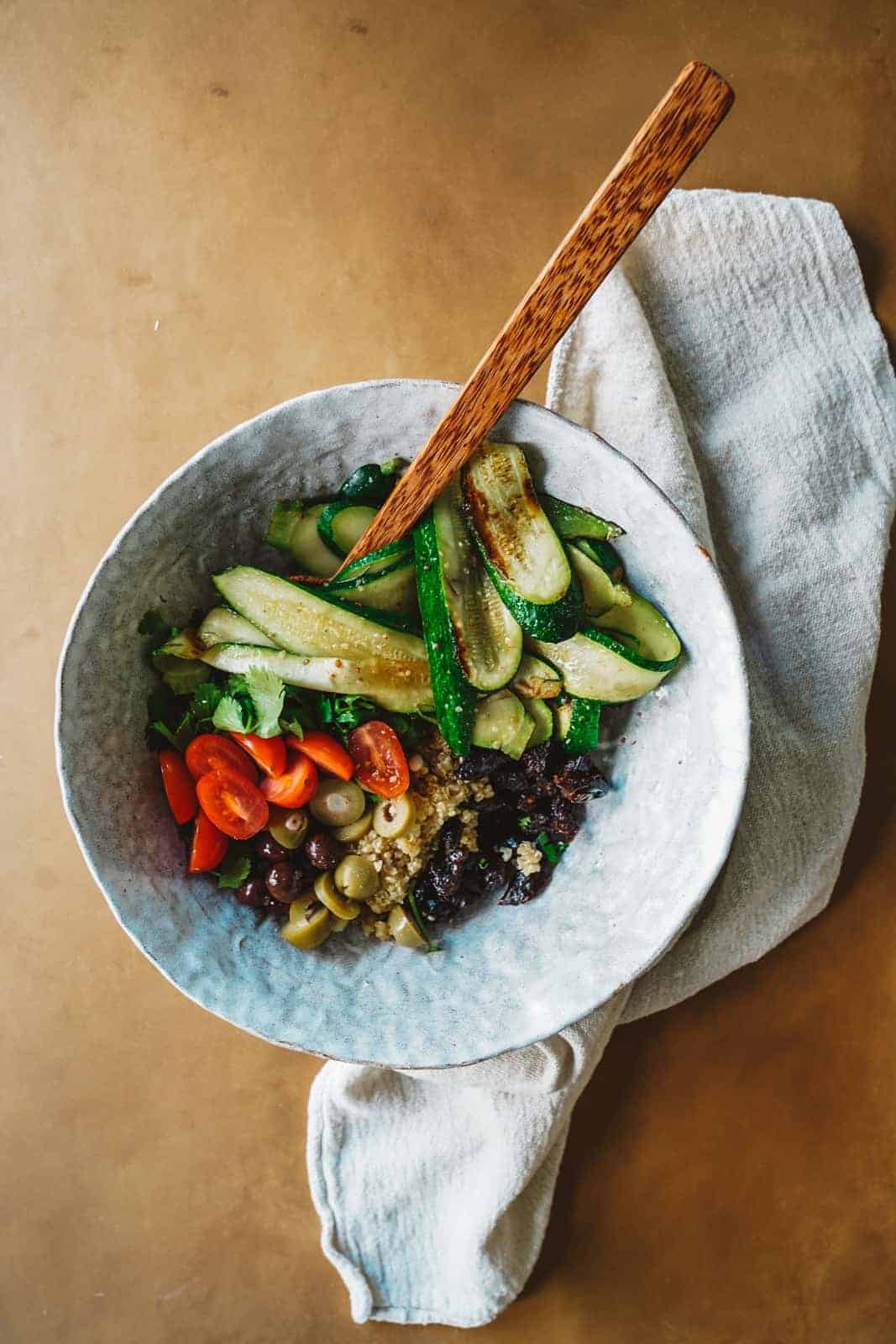 Print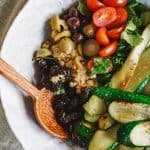 Loaded Zucchini and Quinoa Salad with Prunes
Author:

Prep Time:

5 minutes

Cook Time:

20 minutes

Total Time:

25 minutes

Yield:

2-3

Category:

Salad

Cuisine:

Vegan
---
Ingredients
2 large zucchini, cut lengthwise, 1/4 inch thick, grilled for 2 minutes on each side, seasoning and olive oil
2-3 cups cooked quinoa
1/2 cup California Prunes, roughly chopped
1/2 cup black and green olives, roughly chopped or halved
1 cup fresh cherry tomatoes, halved and sprinkled with salt
3/4 cup fresh cilantro, roughly chopped
1/4 cup fresh lemon juice
1/4 cup extra virgin olive oil
2 tbsp. dijon mustard
season to taste
1 tsp. oregano
---
Instructions
Into a large bowl combine all your ingredients apart from the lemon, olive oil, dijon mustard seasoning oregano.  Toss well.
To make the dressing add all the ingredients into a jar and shake well till combined.  You want the dressing to be thick and delicious.
Pour the dressing over the salad, toss well and enjoy.