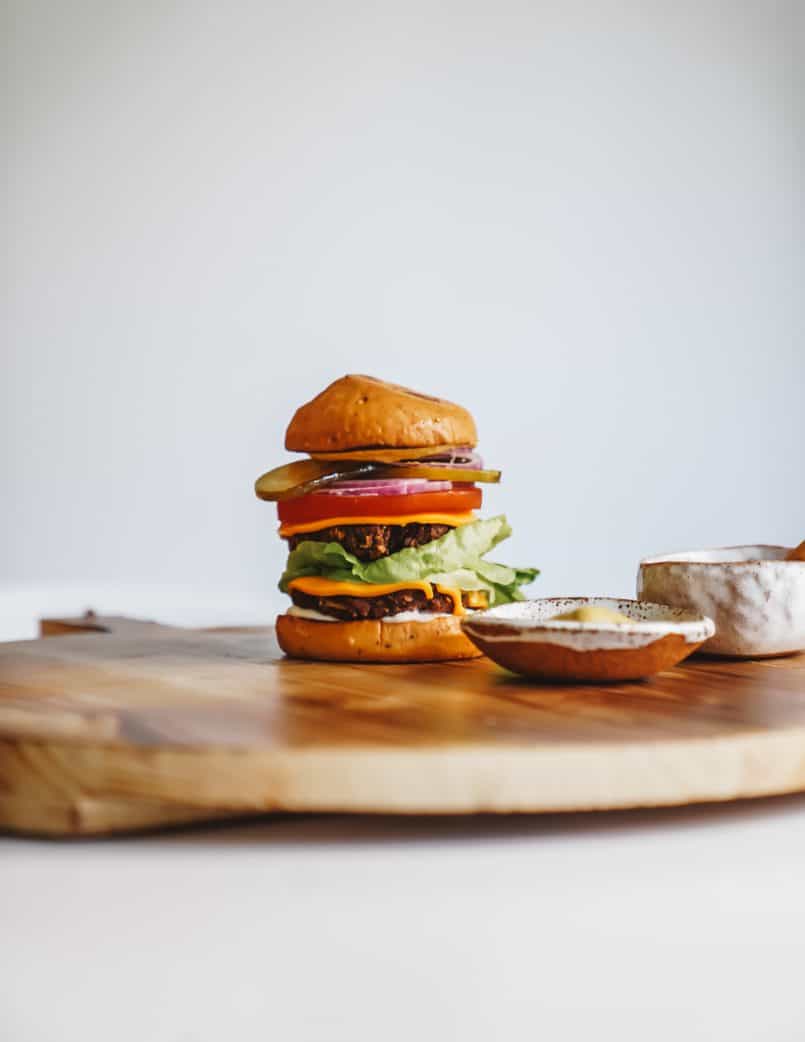 03 Aug

Plant-Based Mushroom + Walnut + Black Bean Burger

It's summertime and what better way to celebrate than with soaking up the sun and barbecuing some of your favourite foods? Burgers are the food of the summer, and making a delicious plant-based burger doesn't need to be rocket science. It can be easy, healthy, and instead of the burgers you buy in the freezer aisle, you'll feel confident in what you are putting into your body.

For this recipe I used Bob's Red Mill's Vital Wheat Gluten Flour. Vital wheat is the natural protein found in wheat. It contains 75% protein. By adding a small amount to yeast bread recipes it can improve the texture and the elasticity of the dough. However, vital wheat can also be used to make a meat substitute known as seitan.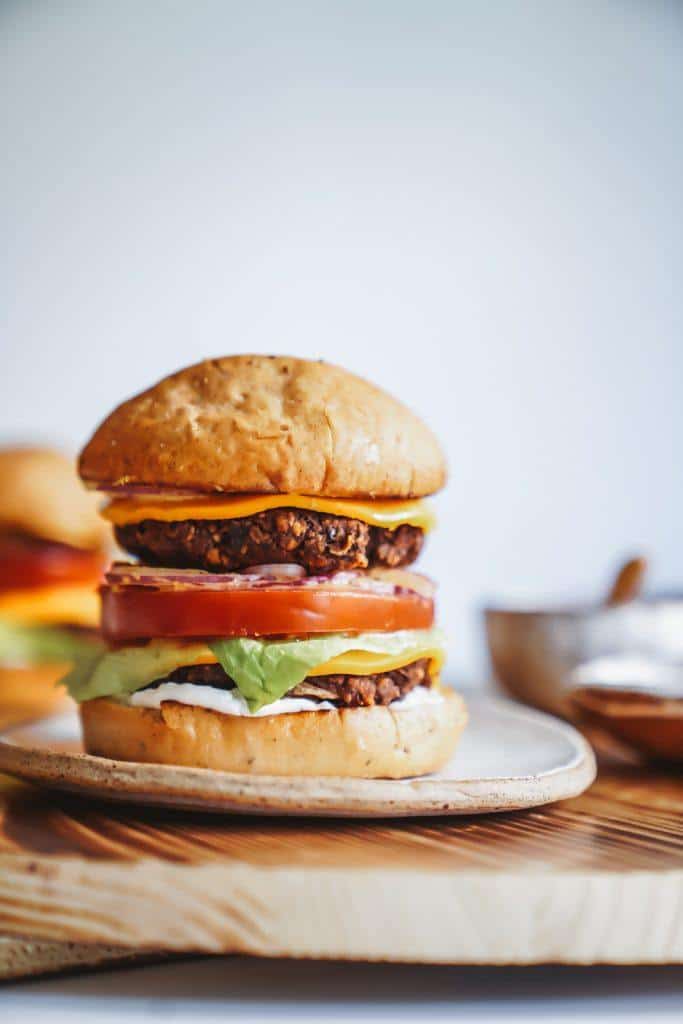 Seitan, when cooked, is surprisingly similar to the look and texture of meat. You might even be able to trick the meat-lovers in your house! This plant-based meat substitute is an excellent protein source for vegans and vegetarians. Seitan is often the base for products you see in the grocery store like Tofurky deli slices and other meat substitutes.
Nowadays it can be so easy to make meat substitutes with all the different textures and ingredients that are being played with. You can easily have and make a product like these burgers that are plant-based and you might not even realize it because they're so good and still have the texture of regular beef burgers.
With this recipe you can throw these burgers on the BBQ and add some BBQ sauce on them. You can use the steps in this recipe for making a homemade BBQ sauce. If you want to be extra healthy you can eat them in a wrap or in a lettuce bun instead of bread, and get creative with the toppings!
What's your favourite meat substitute? Share below in the comments!
Print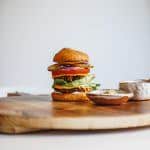 Plant-Based Mushroom + Walnut + Bean Burger
Prep Time:

1 hour

Cook Time:

8 minutes

Total Time:

1 hour 8 minutes

Yield:

4-5

Category:

Main

Cuisine:

Vegan
---
Ingredients
1 cup walnuts
1 1/2 cup cremini or button mushrooms
1 tbsp. soy sauce
1 tbsp. cumin
season taste
1 tbsp. extra virgin olive oil
1 large sweet onion, finely chopped
4 cloves of garlic, finely chopped
1 1/2 cups black beans from can, rinsed, strained and dried
2 tbsp. nutritional yeast
2 tbsp. vegan mayo
1 tsp. tomato paste
1 tsp. Worcester
1/2 cup vital what gluten – I used Bob's Red Mill
1 cup rolled oats
---
Instructions
Into a food processor add your walnuts and pulse for 10 seconds.  Add your mushrooms and process till in small pieces but you do not want a paste. Transfer to a bowl and add soy sauce, cumin and seasoning.
Into a sauce pan add olive oil and heat on medium till for 20 seconds.  Add your onions and cook for 5 minutes till golden and fragrant.  Now add your garlic and cook for another minute.  Set aside.
Into the food processor add your black beans and blend till smooth but not a puree.  Add the onion mixture mixture and pulse till combined.
Add the bean mixture to the walnut and mushroom mixture and stir till everything is well combined.  Then add your nutritional yeast, mayo, tomato paste, Worcester, vital wheat gluten and oats. Using your hands give this one final mix.  Cover with cling film and set in the fridge for 30 minutes or up to 24 hours.
Mould into burger patties, add oil to a frying pan and cook for 4 minutes on each side! At the last minute ad vegan cheese and enjoy with your favourite burger bun and fixings!
---