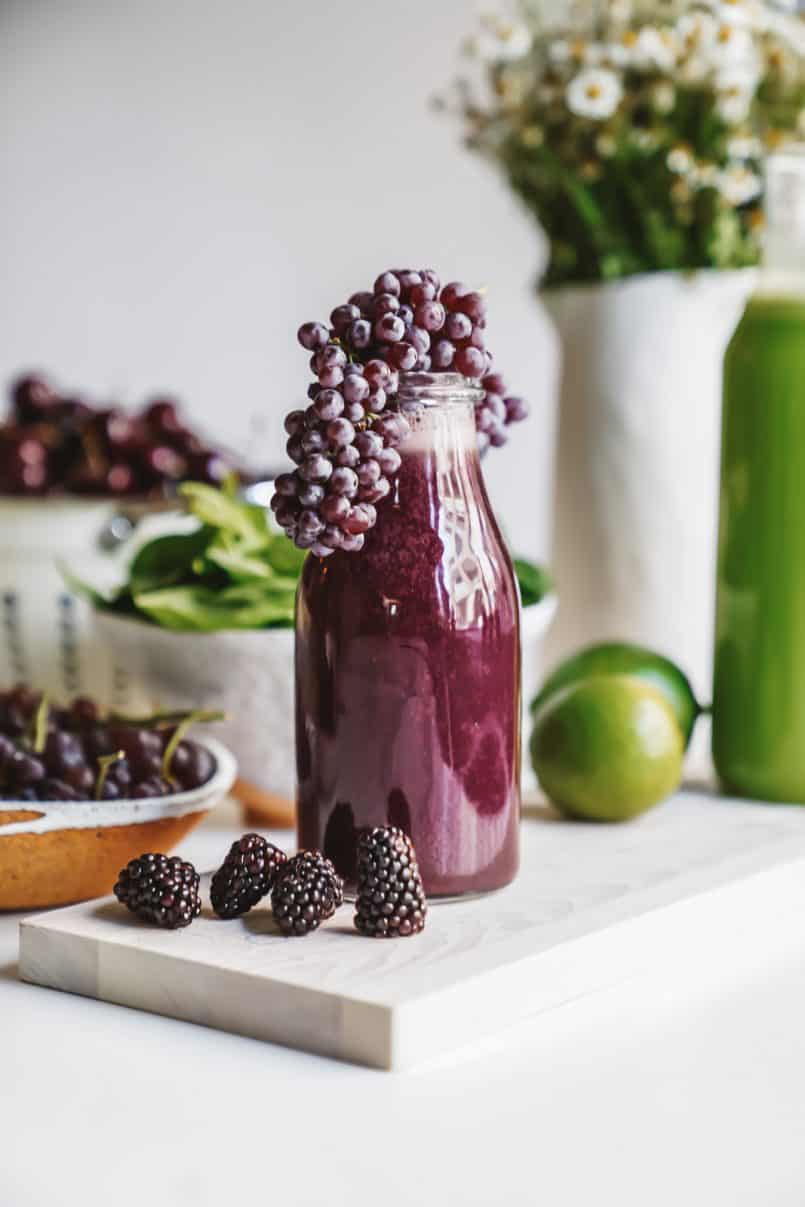 08 Aug

Plant-Based Maqui Berry Juice

'Tis the season where the sun is shining and you're constantly looking for something refreshing to drink that isn't always just boring water. I love this recipe because it's plant-based, and it is incredibly easy and colourful to make. You don't even need a juicer to make this, all you need is a blender and a nut milk bag. Plus, I wouldn't give you a recipe that wasn't loaded with health benefits and I think you'll love the flavours of the ingredients and maqui powder in this one!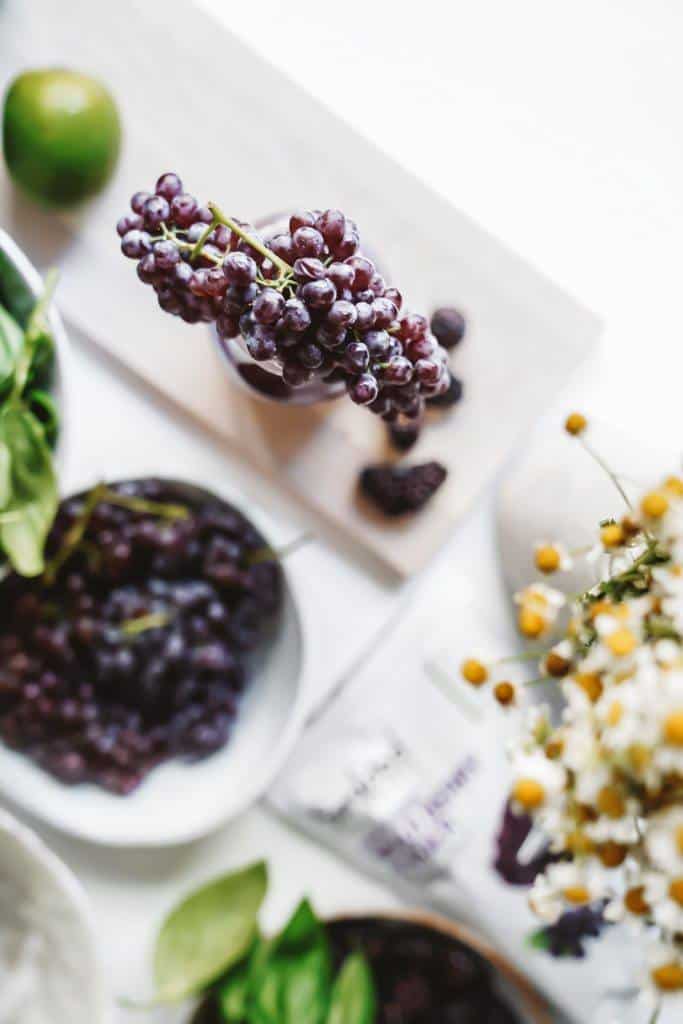 Maqui berry powder is perfect to add to smoothies or juices like this one. It's flavour is similar to blackberries, but maqui berries are wild-grown in Chile. These berries have been consumed by Mapuche people for centuries and they've been known to boost your strength and stamina, making it a perfect addition to any pre or post-workout beverage. The powder is rich and purple, and is loaded with antioxidants such as anthocyanins and polyphenols. This powder also has calcium, irons and vitamins A, C, B1 and B3. A berry that packs a huge punch!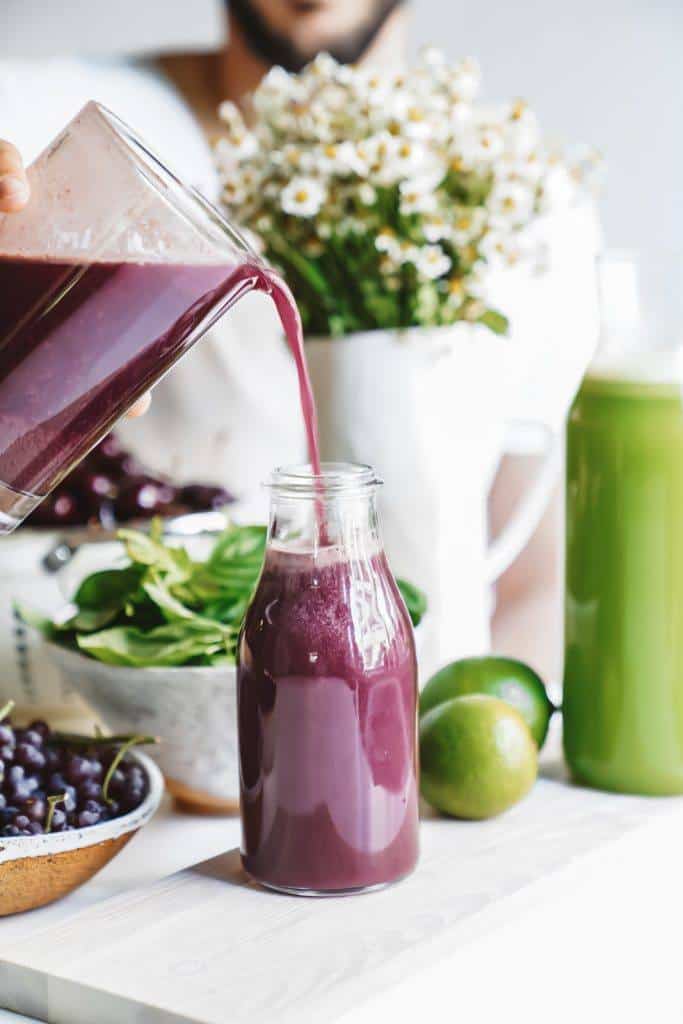 I used the Sunfood maqui powder and I absolutely love Sunfood plant-based products because they are raw, organic, non-GMO and free of pesticides or any of those gross things you don't want in your body! I made sweet & spicy cashews with their cashews last month if you didn't catch the recipe.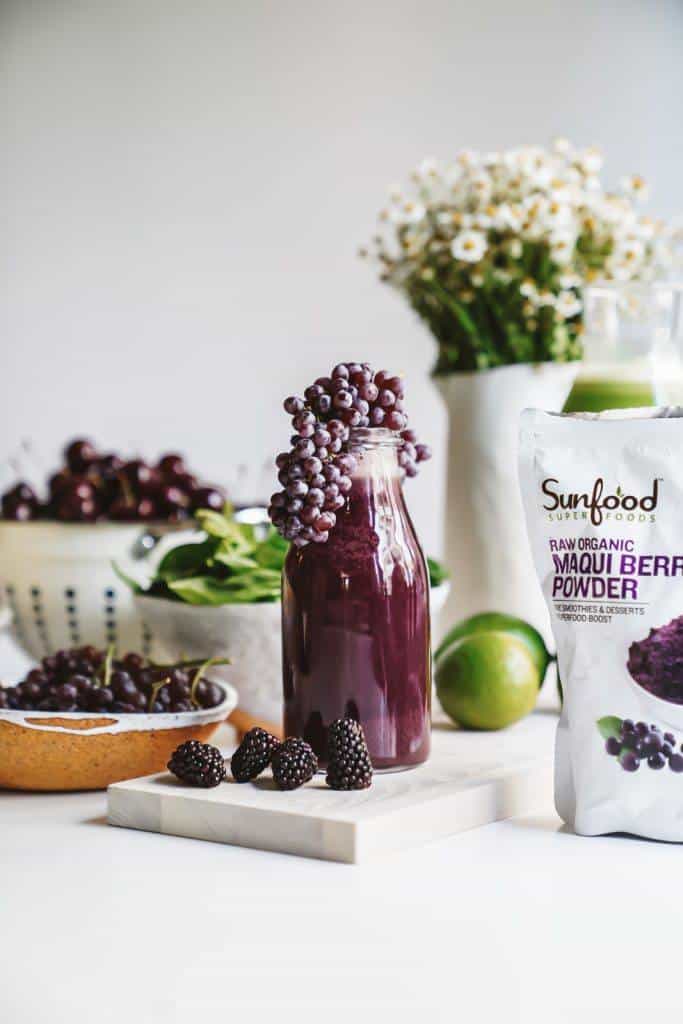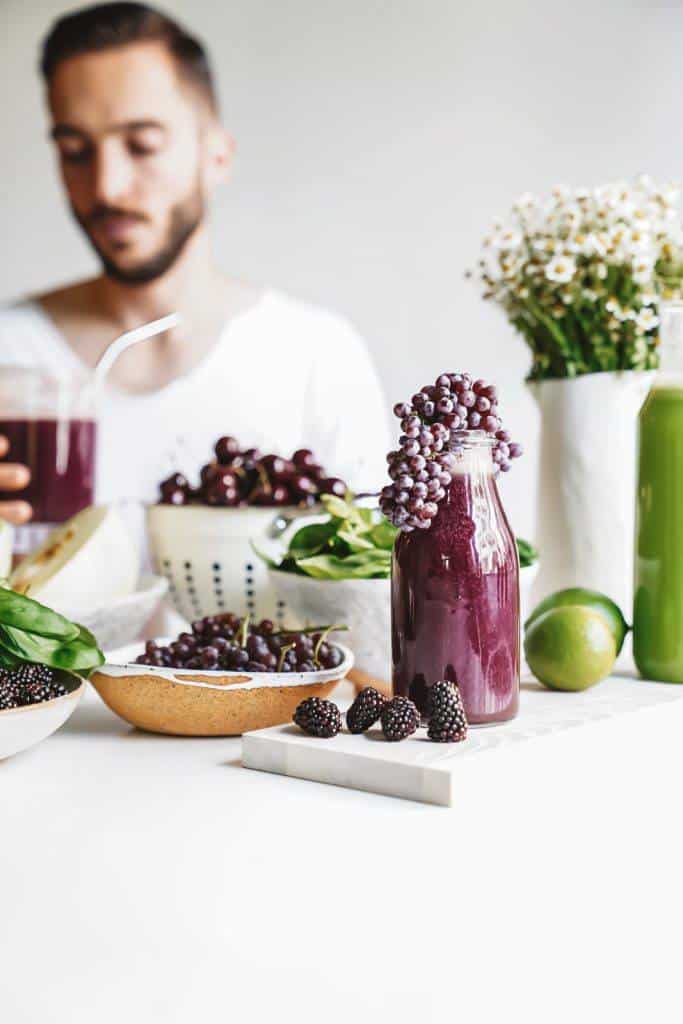 The Other Plant-Based Ingredients 
Added in this colourful plant-based juice is lime, celery, ginger and melon. All of which provide another long list of benefits. Lime can help boost your immunity, increase your iron absorption, aids in digestion, and the list only continues to go on. The celery is mainly water which means it's really hydrating, but what many people don't know is that it's rich in vitamin K and also contains folate, vitamin A, C and potassium. Ginger is known to relieve nausea and inflammation, and lastly, melon is great for your skin and hair, as well as vitamin A and antioxidants.
Print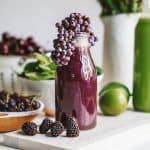 Plant-Based Maqui Berry Juice
Author:

Prep Time:

10 minutes

Cook Time:

0 minutes

Total Time:

10 minutes

Yield:

1
---
Ingredients
the juice of one lime
one head of celery, cut into chunks
1 bulb of ginger, the size of your thumb
1 tsp. maple syrup
1 cup fresh honeydew melon, cut into chunks
1 tbsp. maqui berry powder – I used sun foods
1 handful fresh basil or mint
---
Instructions
Add all your ingredients to a high speed blender and blend till completely smooth.  Can take up to 2 minutes.
Test by checking consistency of the liquid.  If the mixture is not grainy then are ready for the next step.
Run your milk through a cheesecloth or nut milk bag.  Save your pulp veggie/fruit pulp for smoothies.
---
Notes
Will last up to 5 days in a bottle in the fridge.
What's your favourite fruit to add to smoothies or juices?