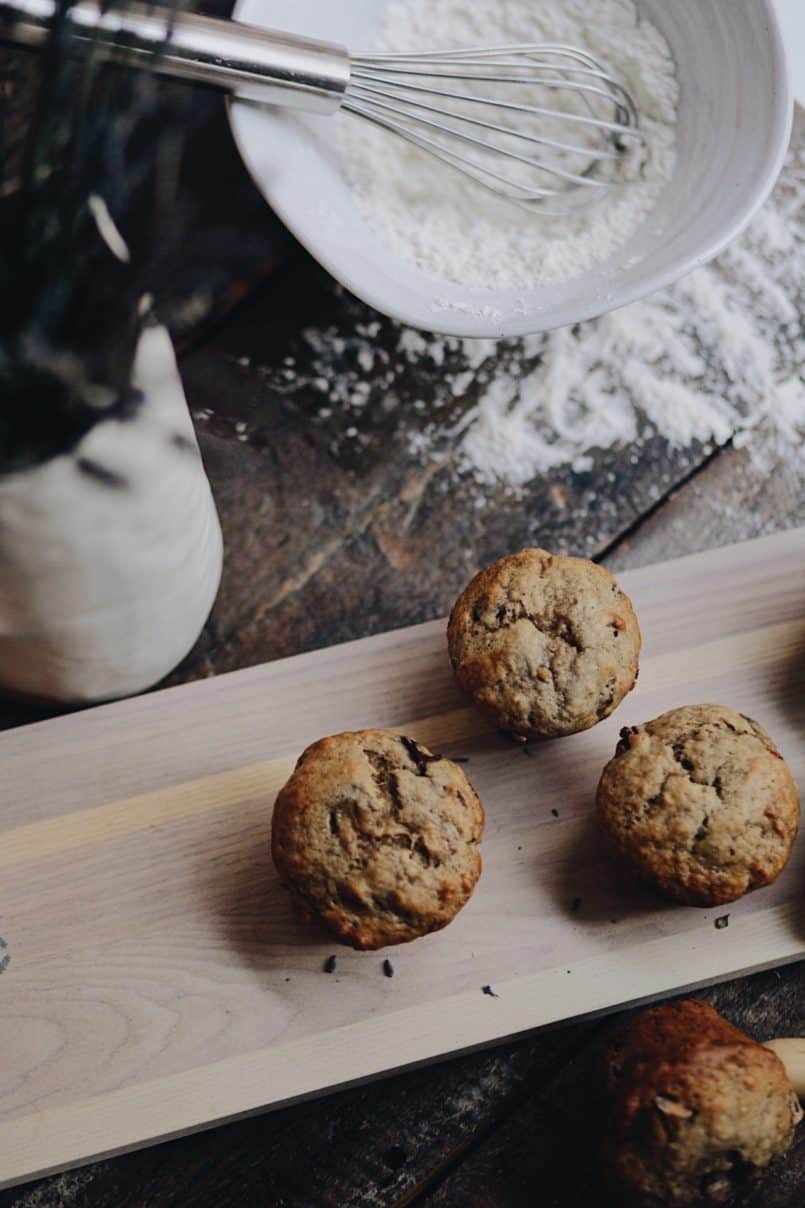 04 Jan

Plant-Based Banana Chocolate Chip Muffins

I always try to have a batch of plant-based banana chocolate chip muffins in the house. They are so easy to whip up and save me every time I have to run out the door and need a quick snack. Andrew also loves having them packed in his lunch, so I always try to tuck a few in his cooler. Make these for your friends and family and you'll instantly be their favourite person because honestly who doesn't love banana chocolate chip muffins!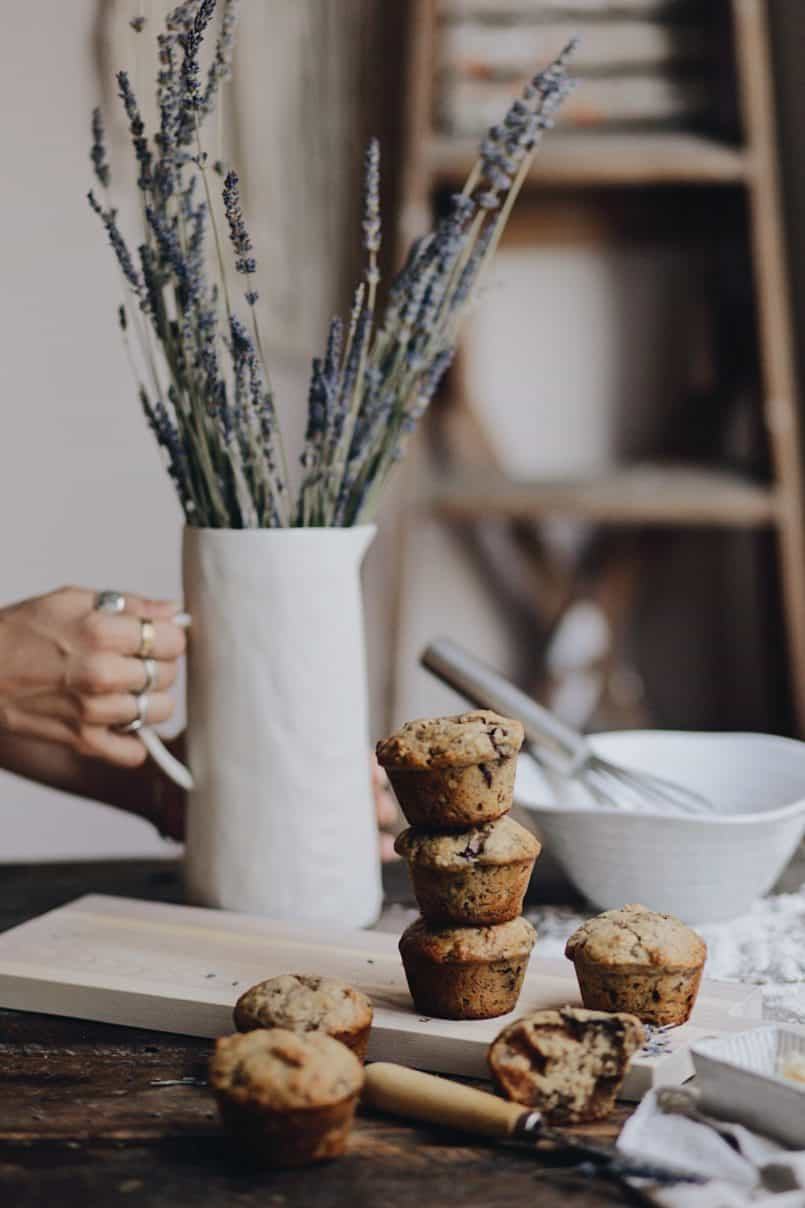 This Shit is Bananas
Banana chocolate chip muffins have been a staple for ages and for good reason, they are simple and so dang delicous! It's one of those foods that reminds me of my mom, and actually kind of makes me feel like a mom when I pop them out of the oven. Making homemade muffins just feels super domestic, but I digress. Bananas really give these muffins that wholesome, hearty, and moist texture we've come to know and love. They also offer up some valuable nutritional benefits:
Potassium: 9% of the RDI
Vitamin B6: 33% of the RDI
Vitamin C: 11% of the RDI
Magnesium: 8% of the RDI
Copper: 10% of the RDI
Manganese: 14% of the RDI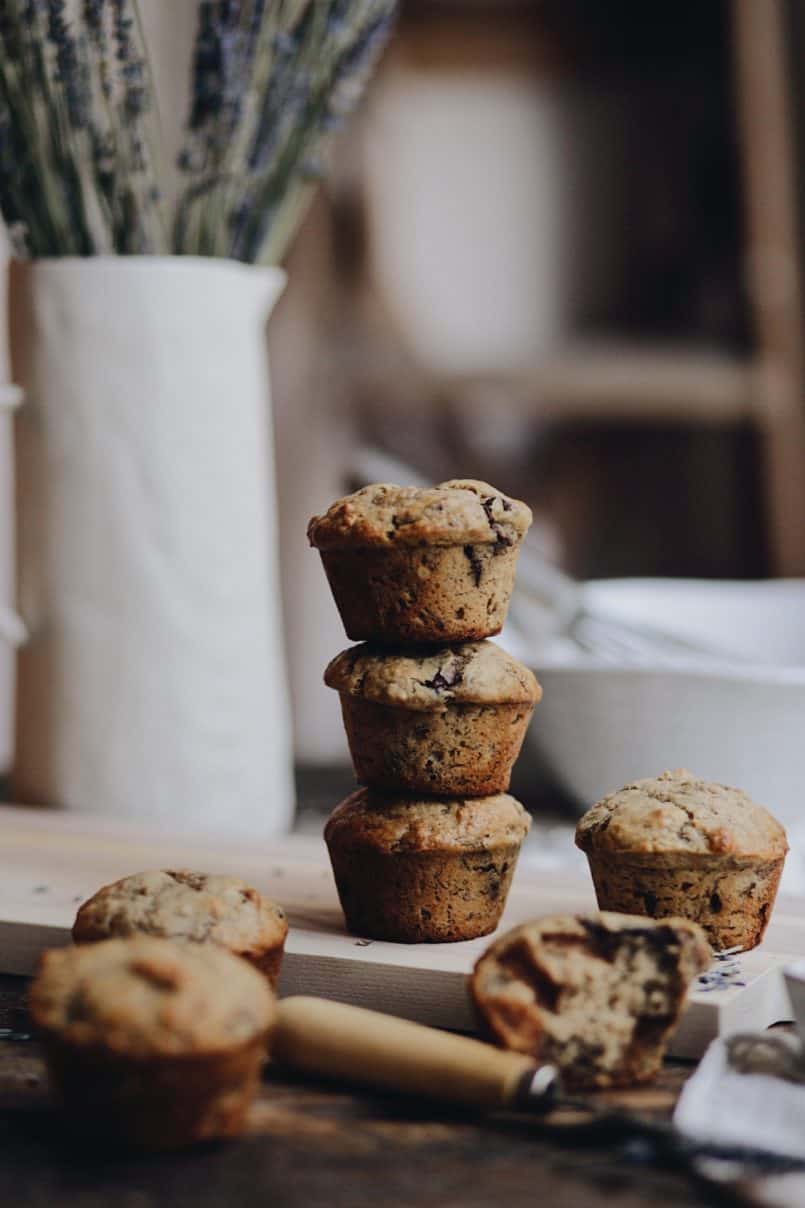 Plant-Based Baking Essentials
If you've been following my blog for a while, you'll know I am huge fan of cooking and baking with Bob's Red Mill products. For this recipe I used their all purpose flour. As someone who eats mostly plan-based, having quality ingredients always stalked in my pantry is super important. Bob's Red Mill can be found in pretty much every grocery store now and online, making finding plant-based alternative ingredients easy and convenient.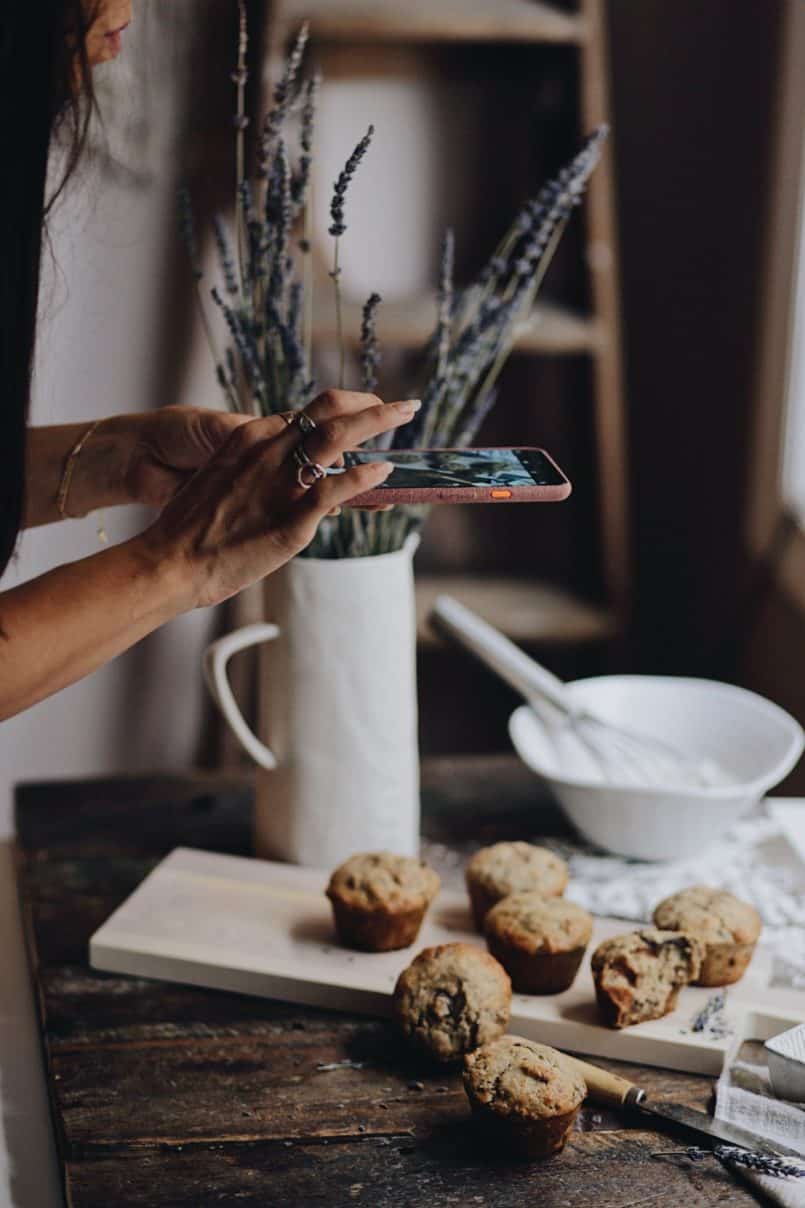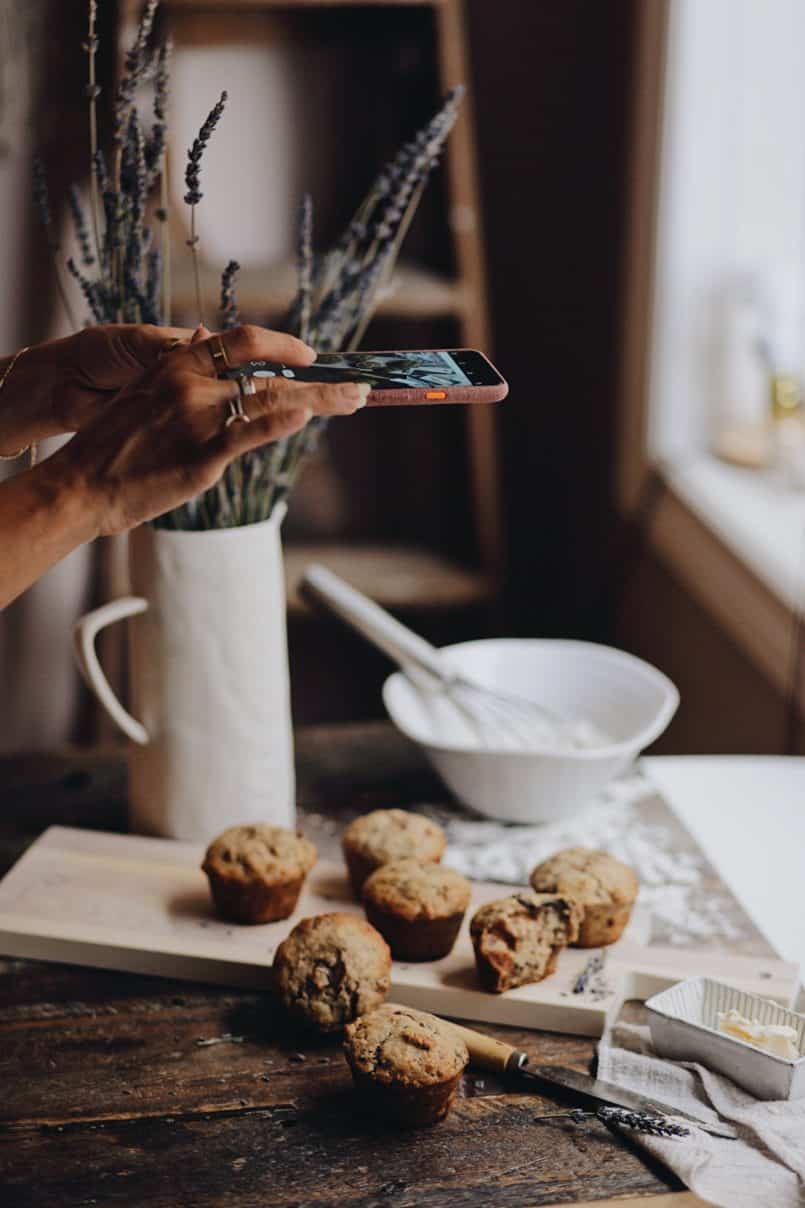 Muffin Madness
Now that you're armed with all the plant-based baking essentials from Bob's Red Mill, and you've been making banana chocolate chip muffins like a mother, here are some other muffin recipes to try out:
Muffins are a great snack when you are on the go, and an easy way to mix in different fruit, veggies, and nuts. Get creative with your fillings and let me know in the comments below some of your favourite mixes.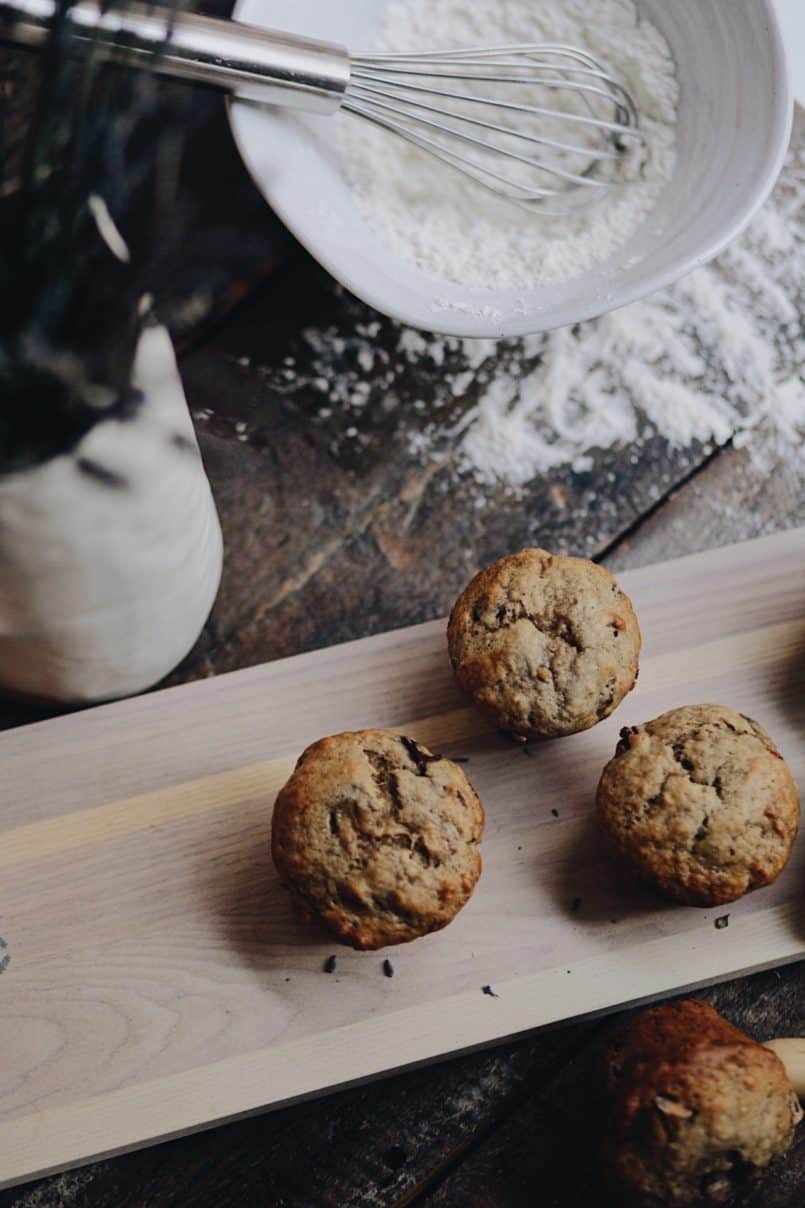 Check out the recipe here and don't forget to let me know what you think over at @foodbymaria! Tag #foodbymaria and #fearnotfoodisyourfriend so I can see all your beautiful recreations.
Print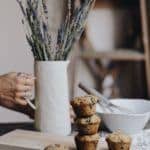 Plant Based Banana Chocolate Chip Muffins
Author:

Prep Time:

15 minutes

Cook Time:

20-25 minutes

Total Time:

40 minutes

Yield:

12
---
Ingredients
3 medium very ripe bananas
1 bob's red mill egg replacement
1/3 cup sweetened or unsweetened condensed coconut milk
1 cup packed brown sugar
1 1/2 cups bob's red mill All Purpose Flour
1 tsp baking soda
1 tsp salt
1/2 cup vegan chocolate chips
1/4 cup chopped walnuts
---
Instructions
Preheat your oven to 350F.
Lightly coat 12 muffin tin liners with coconut oil spray.
In large bowl, mash your bananas with a fork. Whisk in the egg replacement, coconut milk and sugar.
In a separate bowl, combine flour, baking soda and salt.
Add flour mixture to banana mixture and combine well. Then fold in your chocolate chips and walnuts.  You can now dollop equal amounts of batter into 12 muffin cups. Bake 20 minutes or until toothpick inserted in centre comes out clean.
Cool for 3-4 minutes in pans then remove and cool completely on wire rack.  Serve with vegan butter! Yum!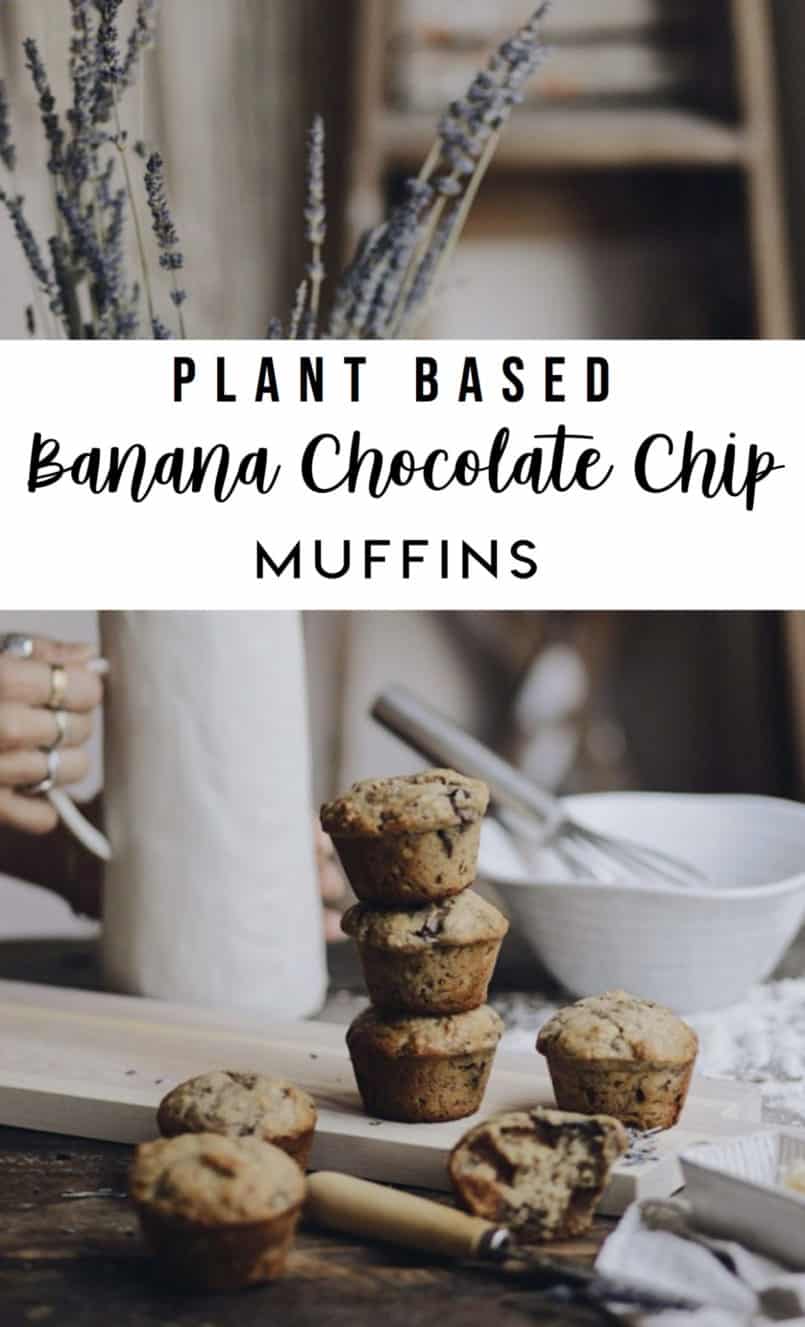 Disclaimer: This post was sponsored by Bob's Red Mill