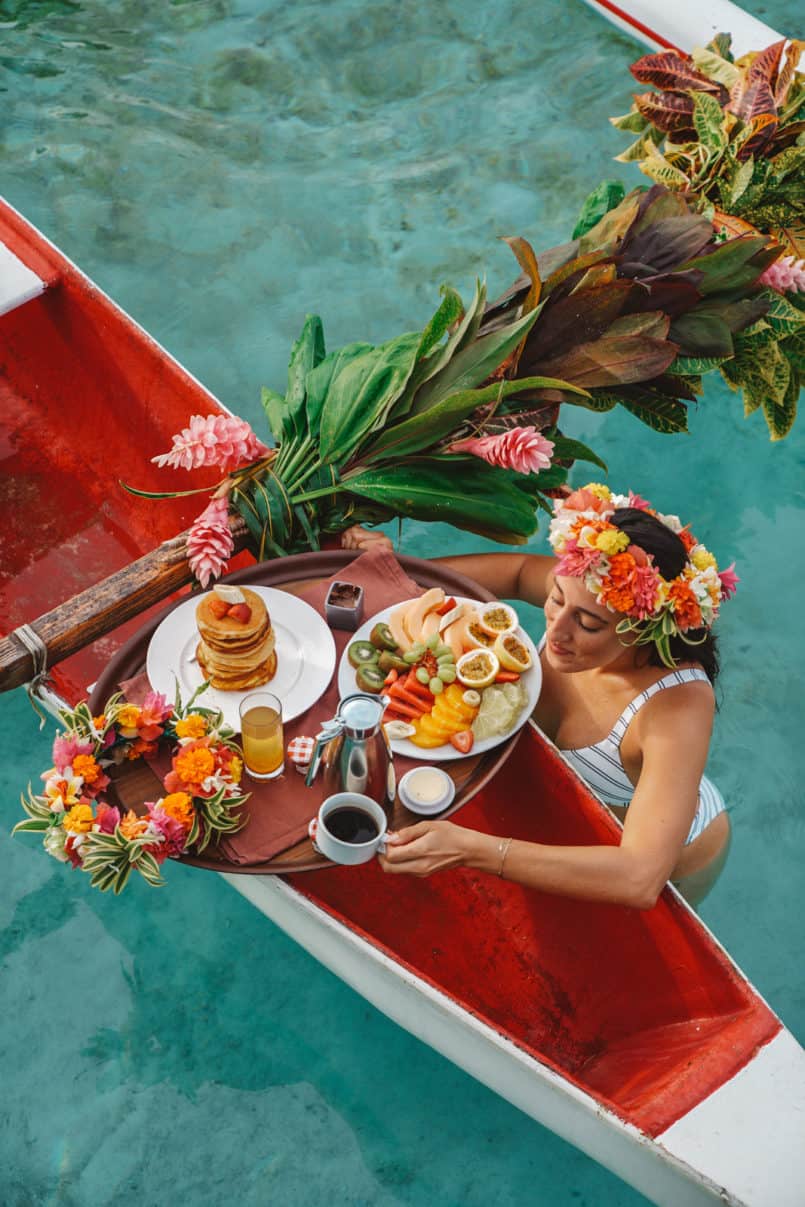 31 May

My Trip to The Islands Of Tahiti

When you live in a country where it is winter 8 months out of the year and then snows in the middle of July, going on a trip to somewhere warm and tropical is such a treat. I recently got invited by Tahiti Tourism to go on a cultural and culinary adventure and to say it was amazing is a huge understatement. Below is a quick travel guide with friends in mind as well as a taro root salad recipe inspired by a beautiful Tahitian woman spreading the plant-based philosophy.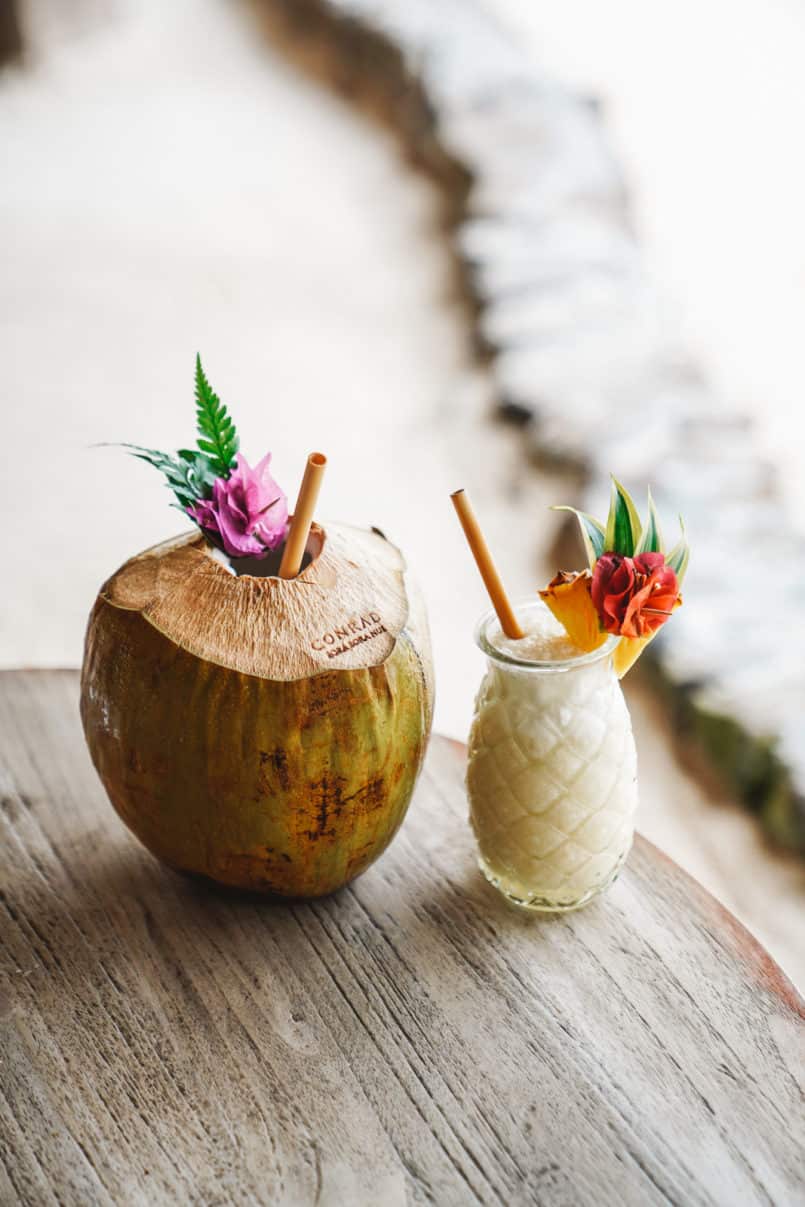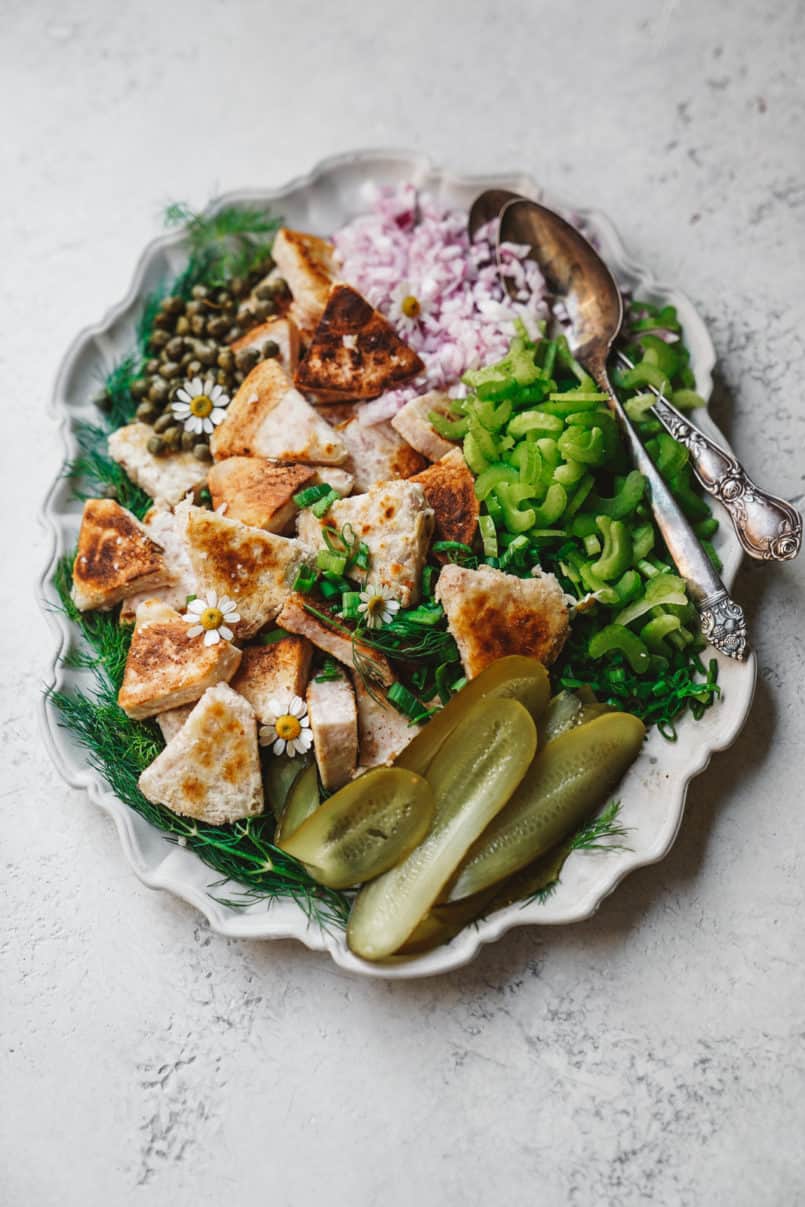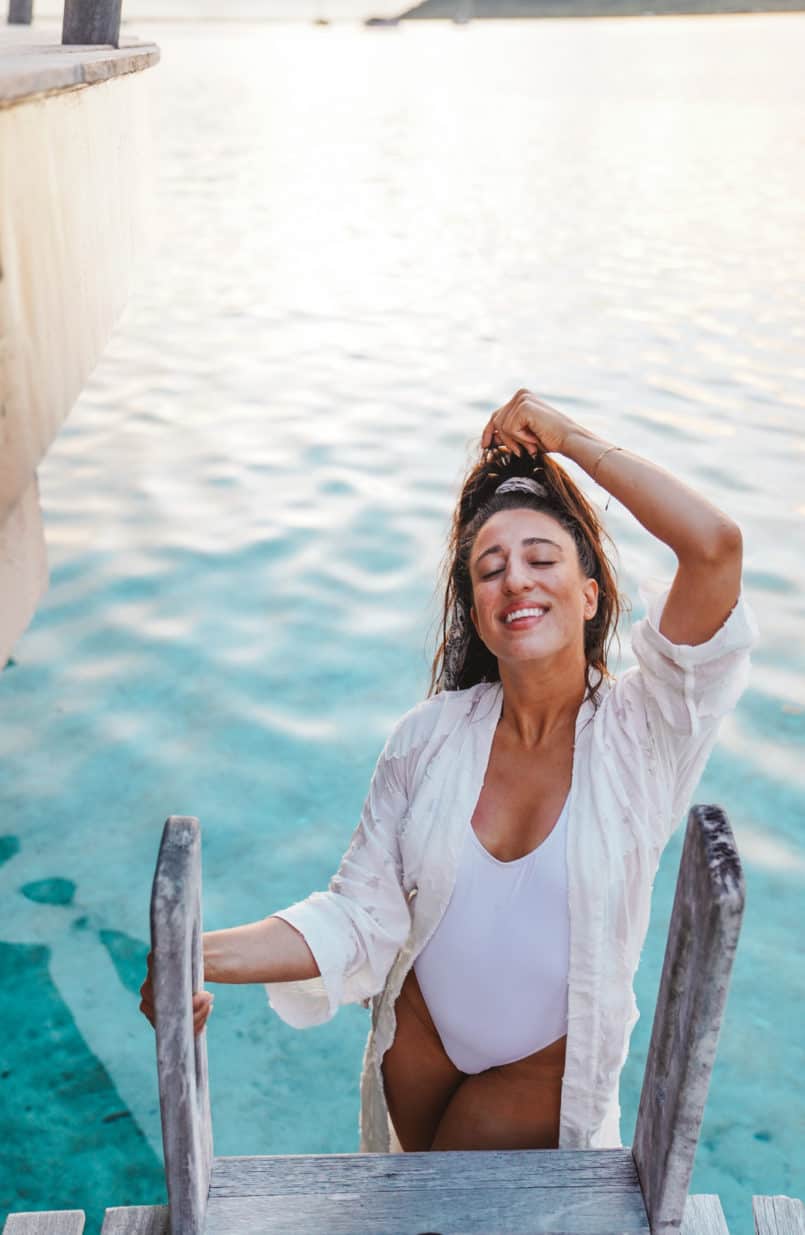 Blue Water + Sunny Skies
Tahiti is actually the place you are thinking of when you dream of crystal clear blue water, sandy beaches, and those cool huts on the ocean. Every hotel we stayed in had all the comfortable amenities of home but still left you feeling like you were on a secluded island. It's honestly the best of both worlds, I knew I had access to my phone and wifi but also had the calm feeling of being disconnected. There were so many fun activities to do, things to see, and food to eat, I could've stayed another week, no make that a month!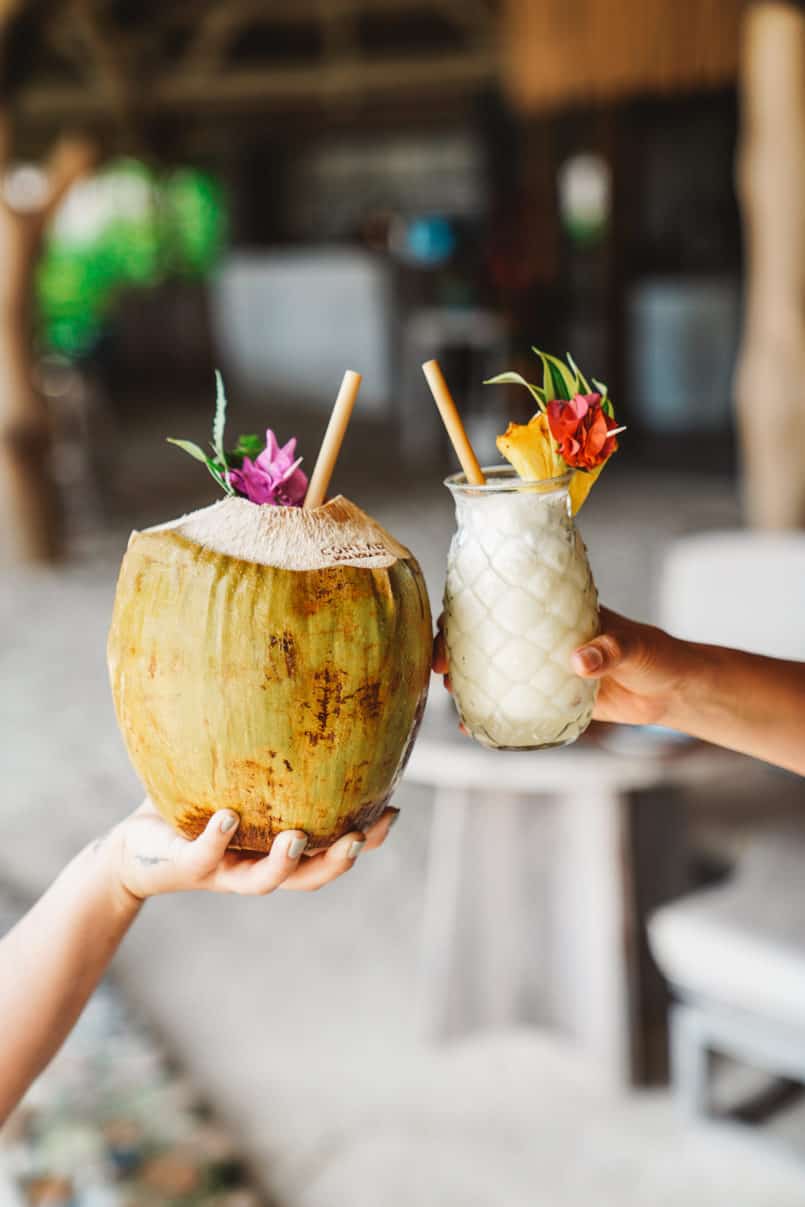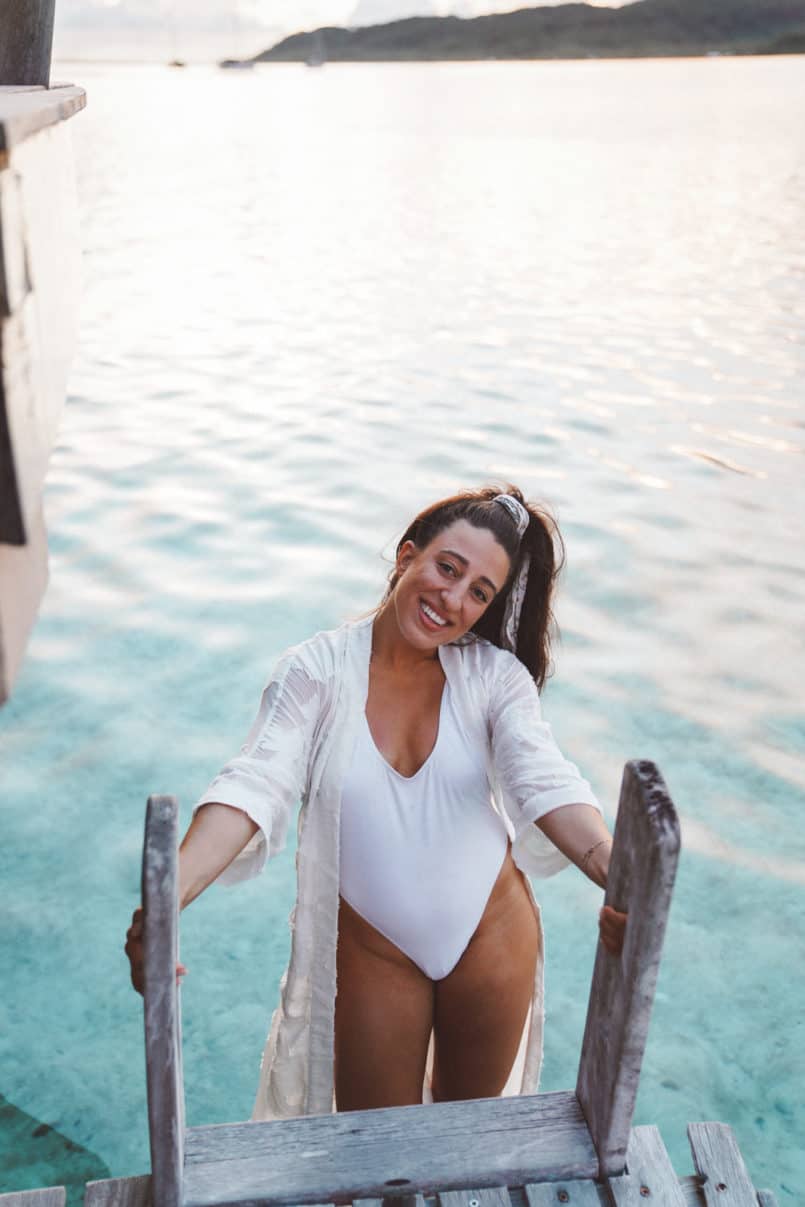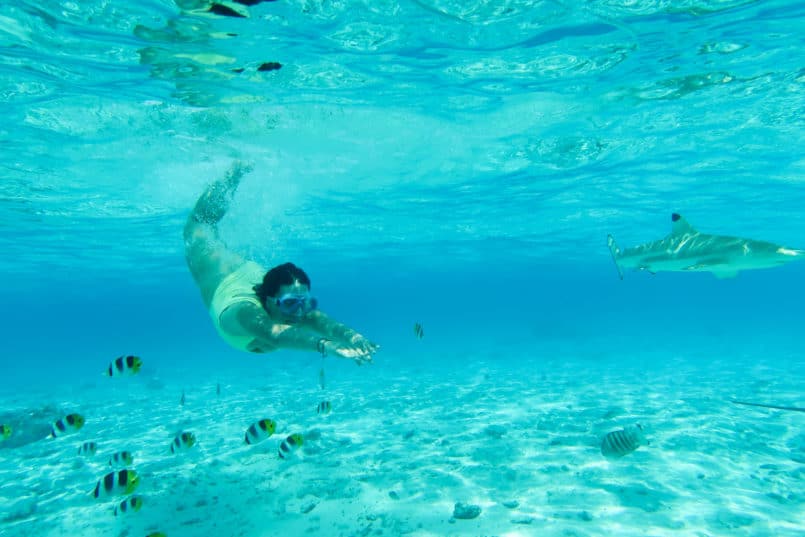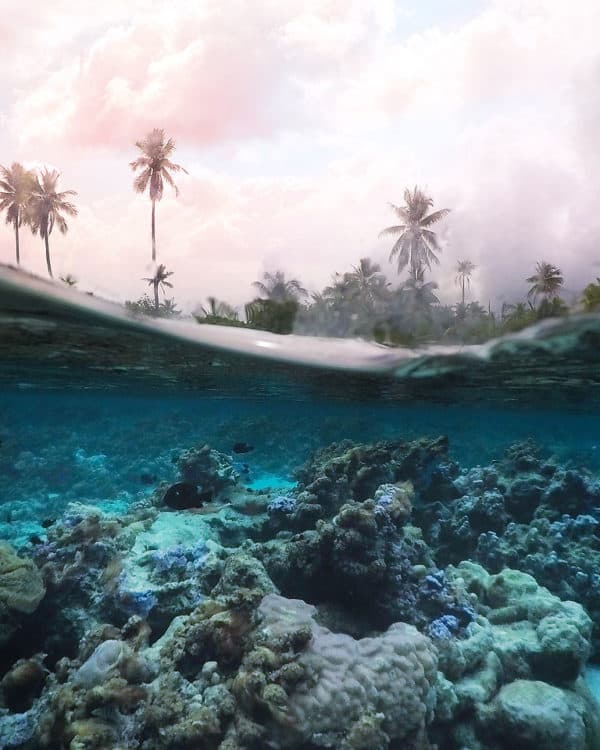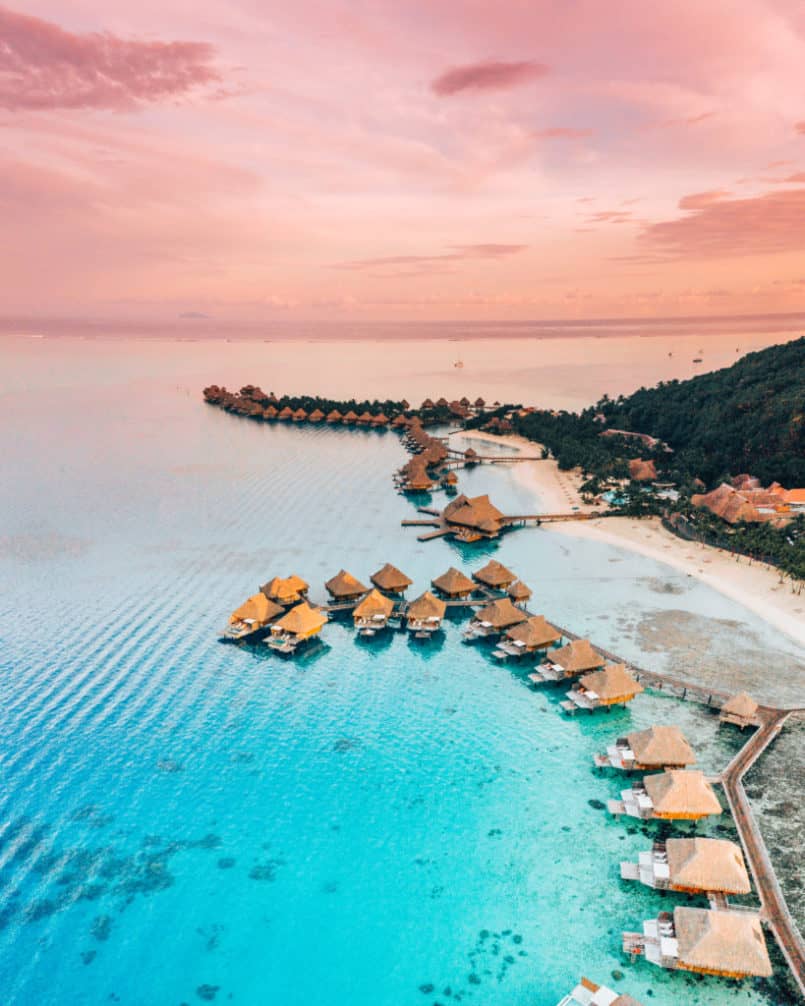 Shot by Bella Bucchiotti
Tahitian Treats
Let's get to what we are all here for, the FOOD! During our trip, we were lucky enough to meet Evy Hirschon, a vegan food writer. We were feet from a beautiful blue ocean.  I was so relaxed, calm and excited to be starting my first day with such a kind, old soul. She let us into her kitchen to teach us how to make healthy Tahitian dishes like; fresh pineapple with ginger and mint and sautéed taro and yams. I can't even describe how unreal these dishes were. I've never had pineapple taste like this before, it was mind-blowing.   The sautéed taro and yams Evy prepared are the inspiration for this recipe so we can all enjoy a little Tahitian dish of our own at home.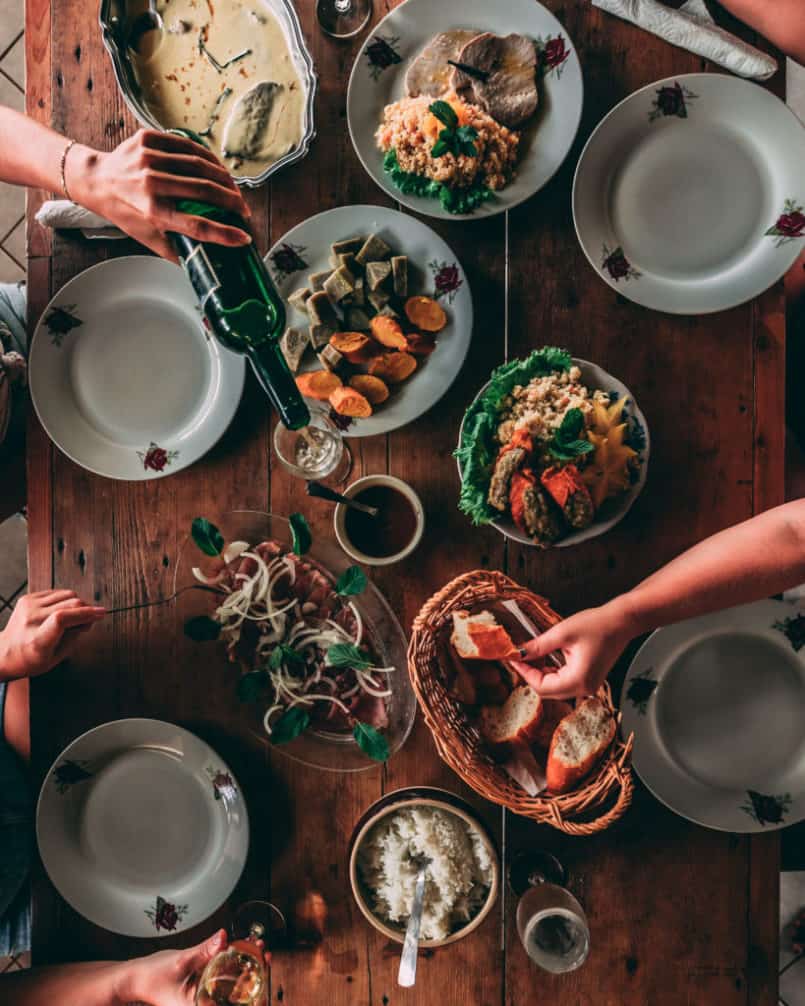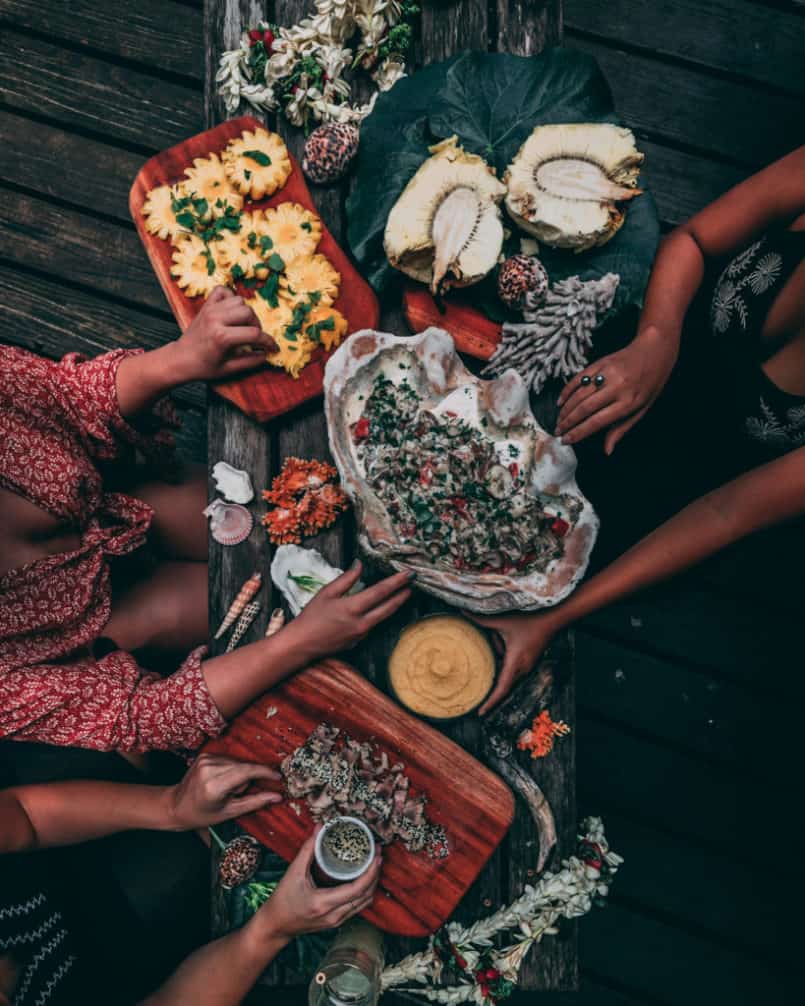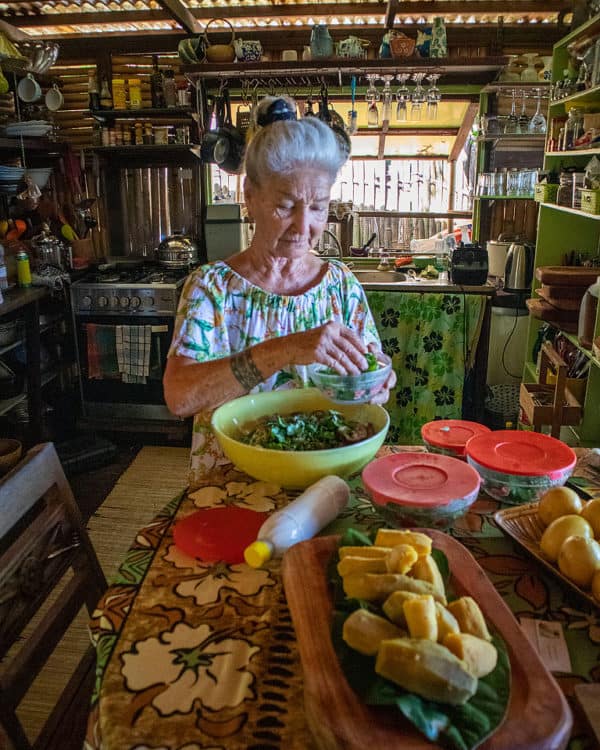 Shot by Isabelle Cheng
Taro Root
Taro root originally grew in Asia but is now found all over the world. It is a starchy root vegetable that has a similar texture to a potato. So for this recipe think of a cool vegan twist on the popular potato salad that we Canadians love bringing to a family bbq in the summer. It's super easy to make and is actually 100x better than any potato salad you've had. For this plant-based recipe make sure you get the taro nice and crispy! Taro root is a great switch up from potatoes, it also boasts some great nutritional value and lots of fiber:
Fiber: 6.7 grams
Manganese: 30% of the daily value (DV)
Vitamin B6: 22% of the DV
Vitamin E: 19% of the DV
Potassium: 18% of the DV
Copper: 13% of the DV
Vitamin C: 11% of the DV
Phosphorus: 10% of the DV
Magnesium: 10% of the DV
Source Healthline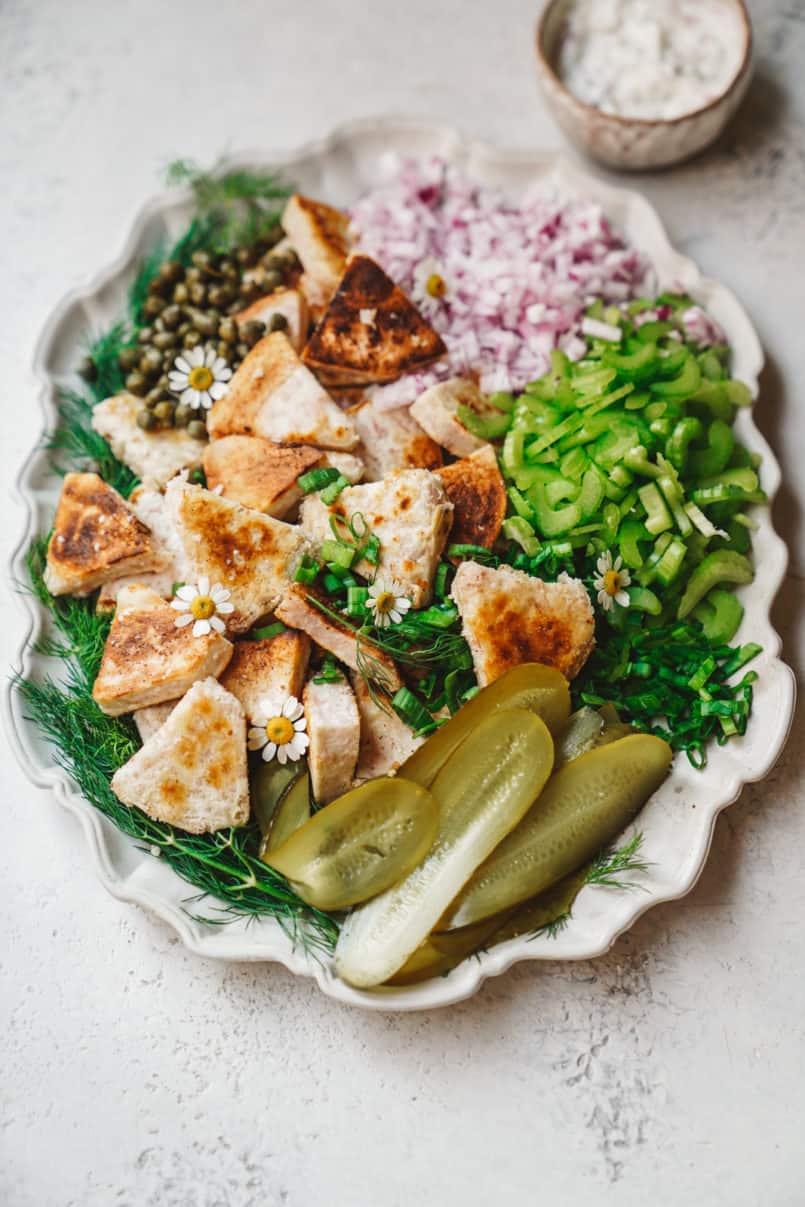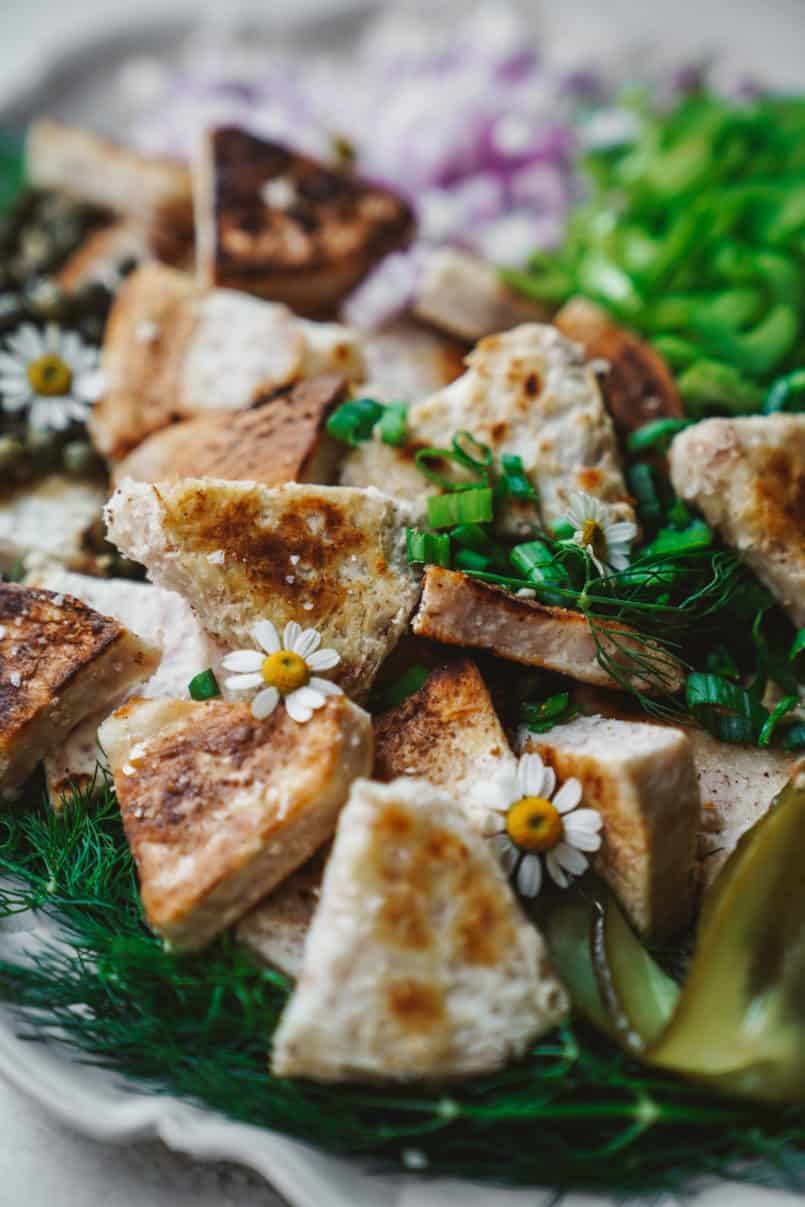 Tara Root Salad
These vegan tara root bites are versatile and a great snack. For this salad, I recommend eating them while they are still warm to really enjoy all of the flavours. You can mix up your salad base with different leafy greens and seasonal veggies or on a bed of grains. If you have extra left over tara root you can snack on them for the next couple of days. Fry them up in a pan with some coconut oil, they make a great side dish to plant-based burgers or wraps. You could even throw some in a container for an on the go snack for your little ones.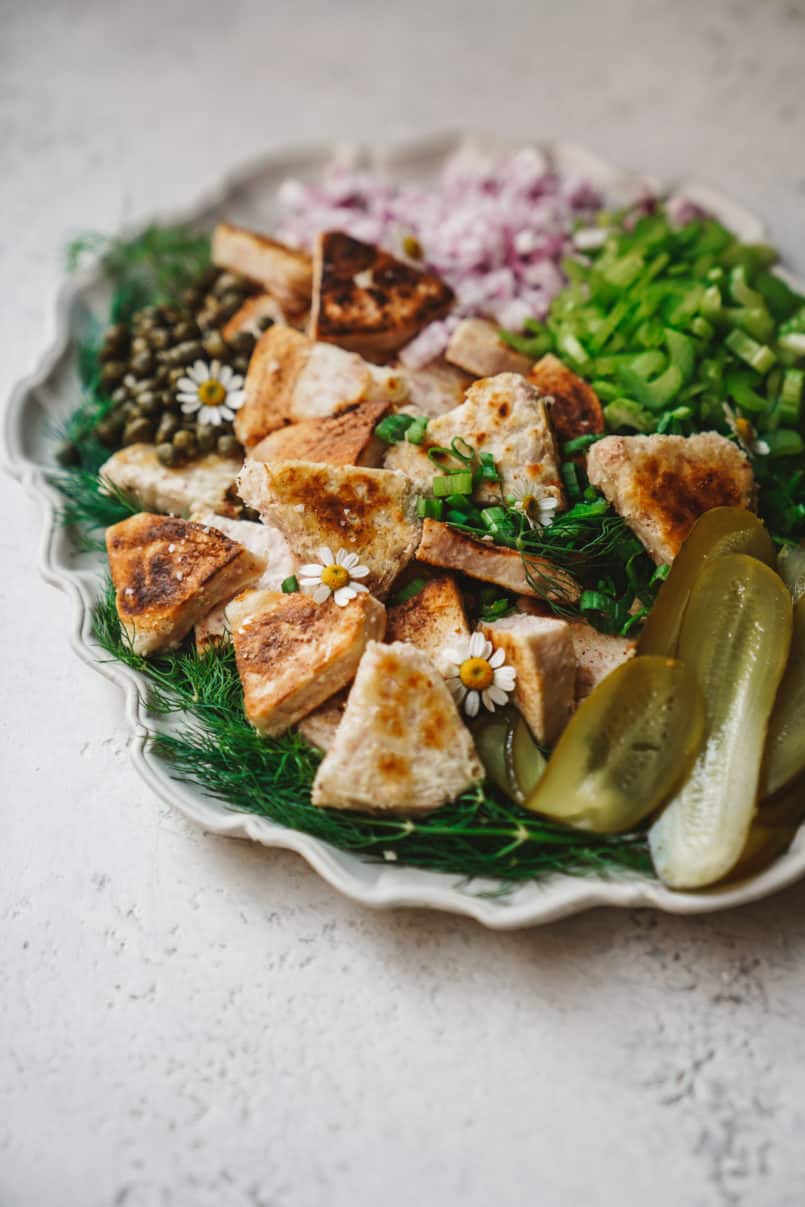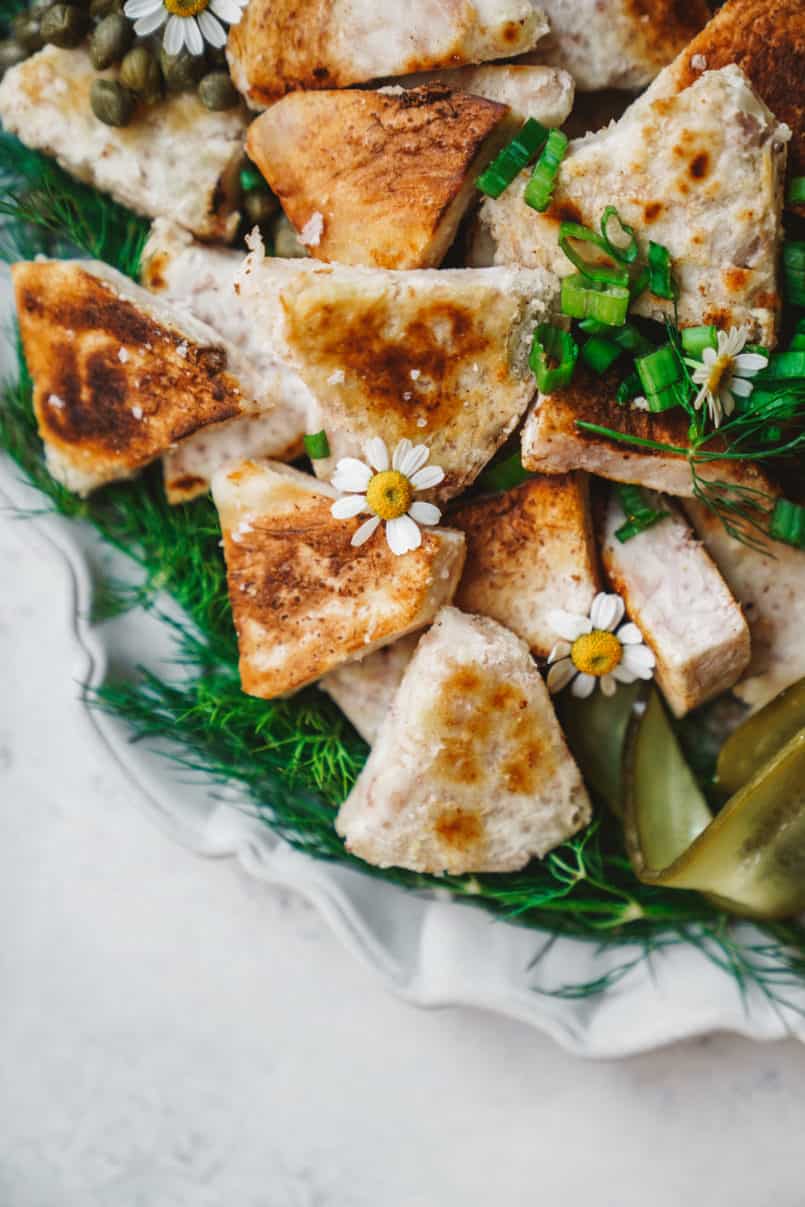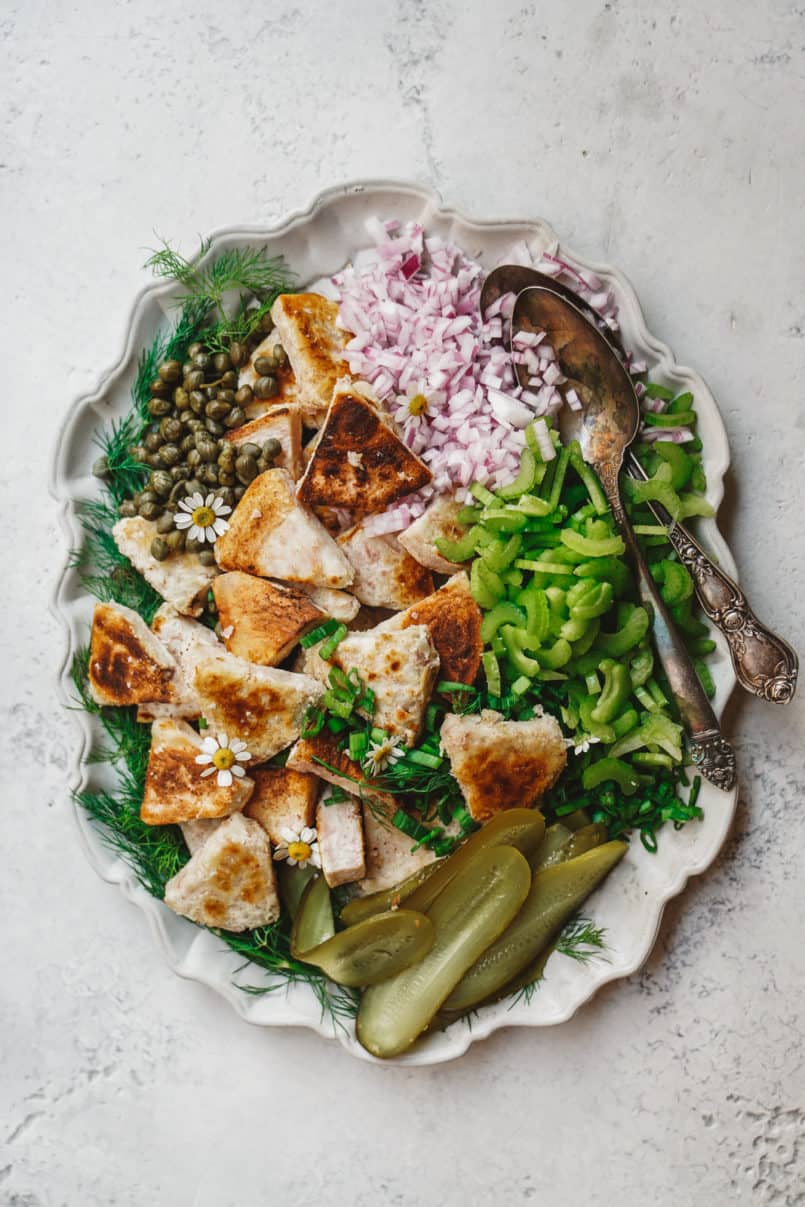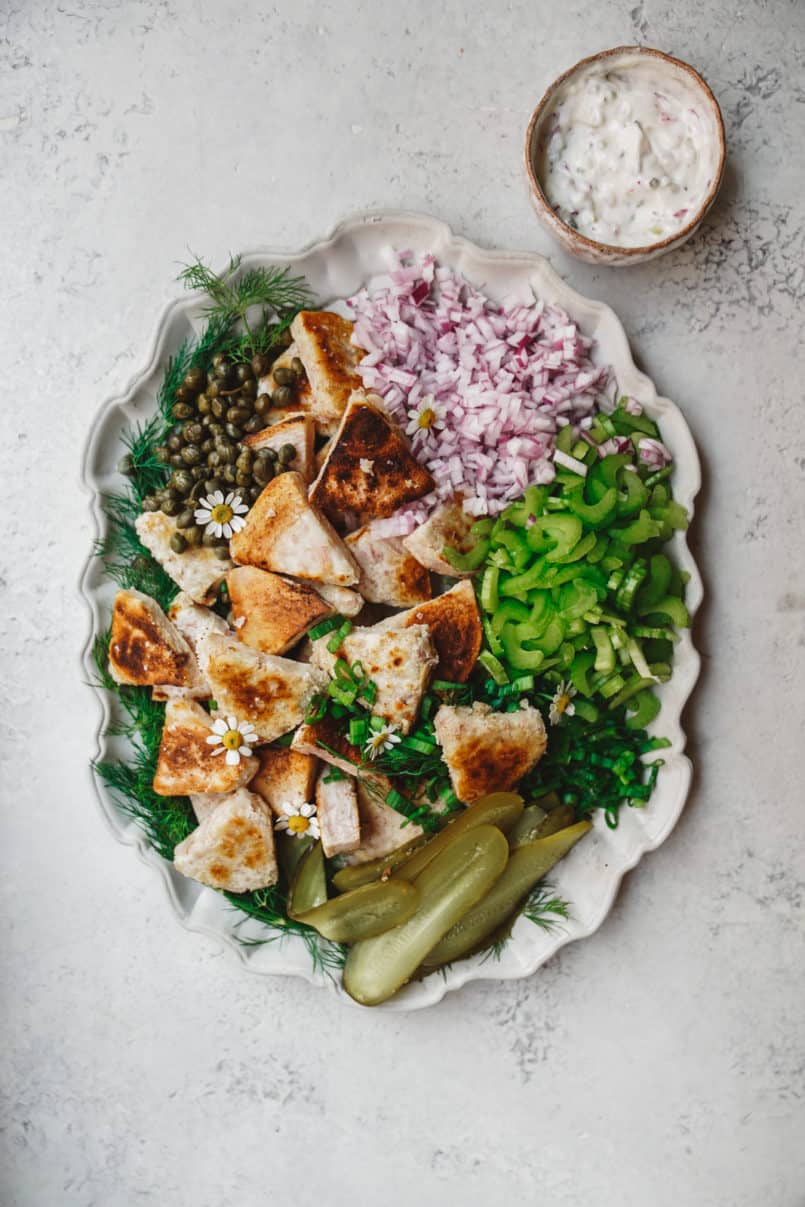 Tahiti: A Vegan Playground
For someone who eats a plant-based diet, sometimes traveling can make the hunt for vegan meals a little more of a challenge. This wasn't the case in Tahiti! At one of the hotels, we actually got our breakfast delivered via canoe! Imagine a boat full of the freshest, most colorful, beautifully displayed fruit arriving at your door in the morning. I don't know how I will eat breakfast at my kitchen table again.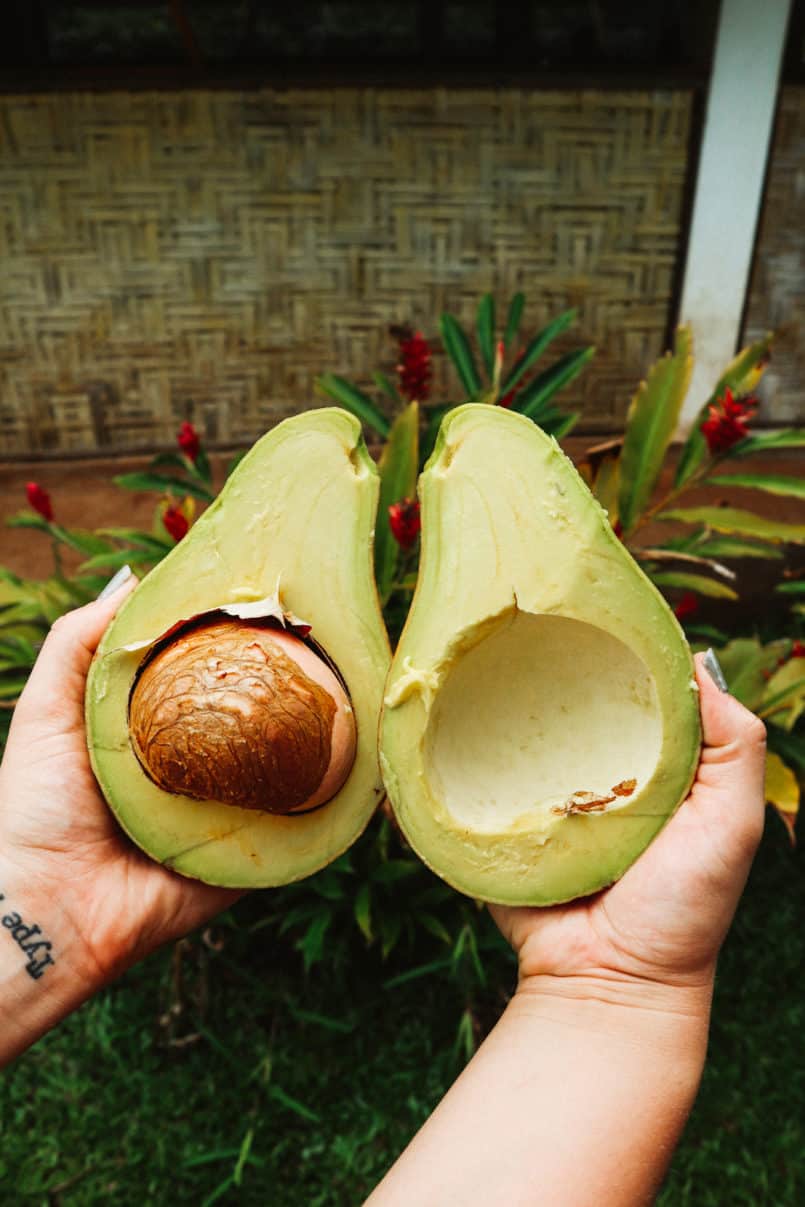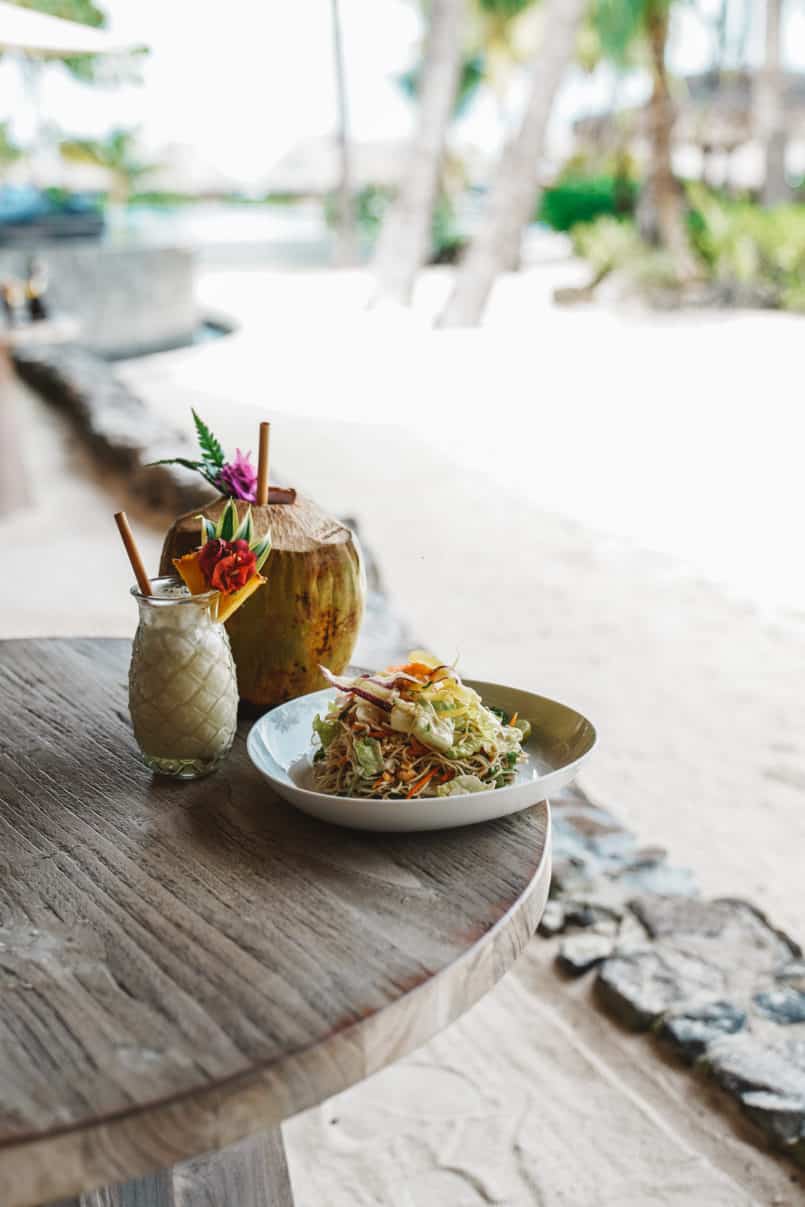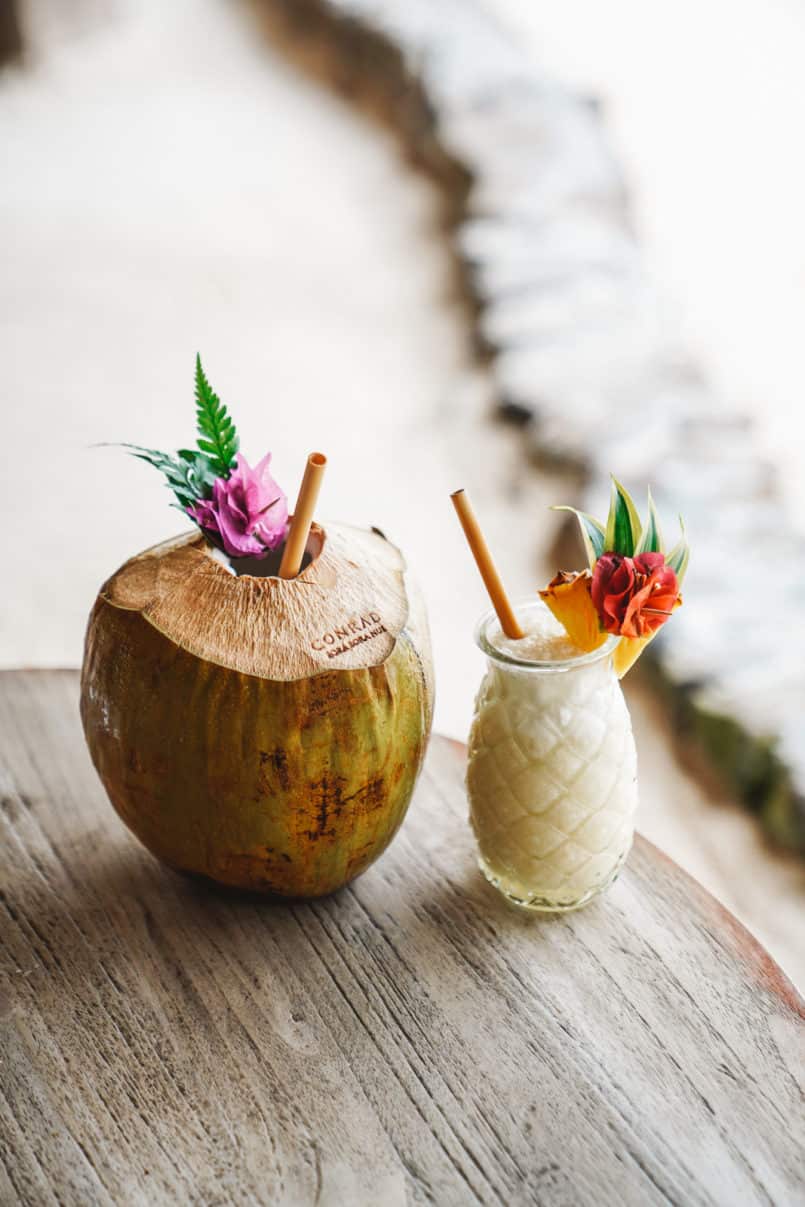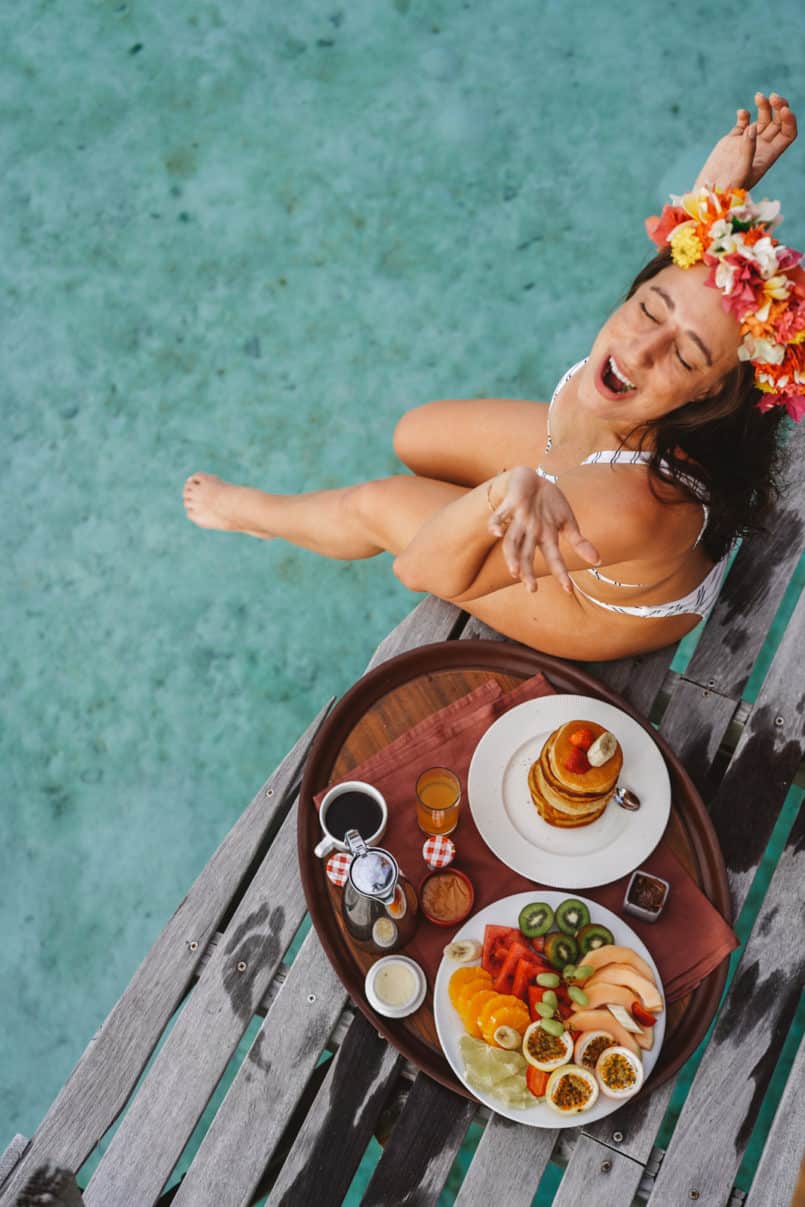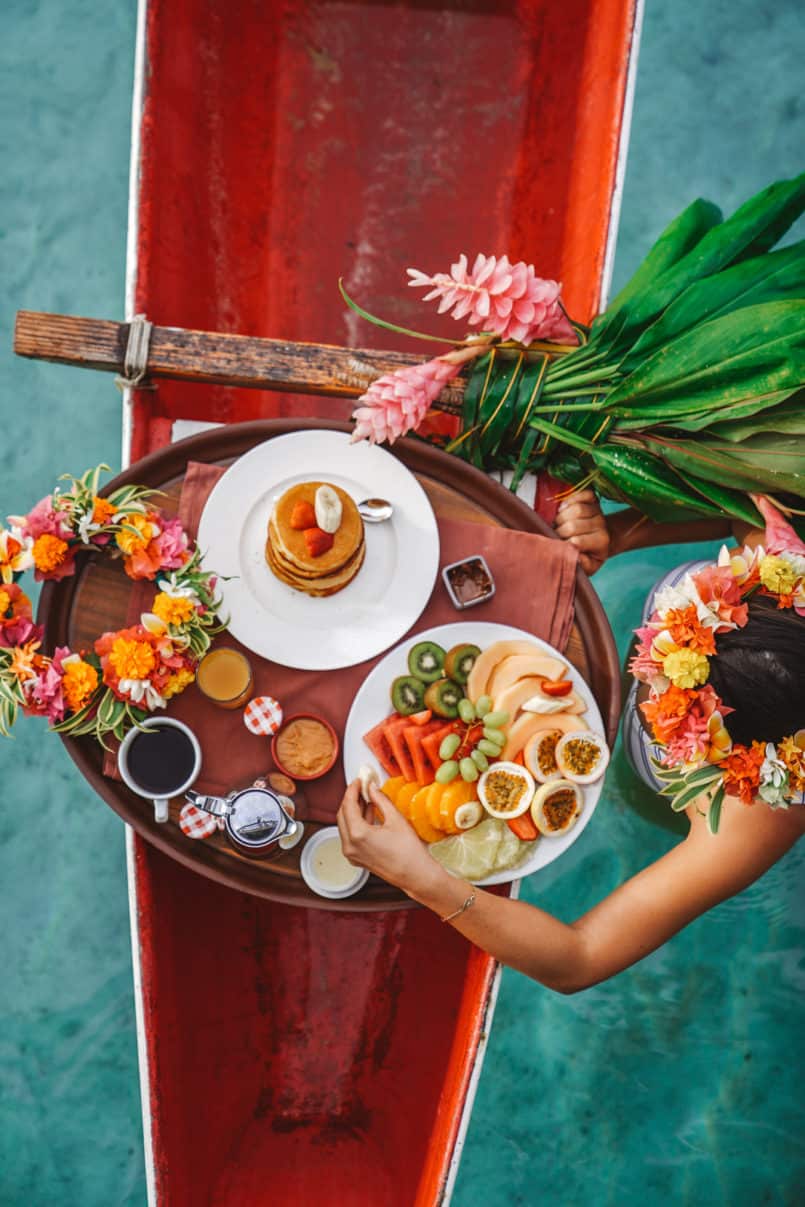 Vegan Travel Guide
I love eating my way through every city I visit. A cities culinary landscape can teach you so much about their culture and roots. Tahiti was an unforgettable trip that I feel so lucky to have experienced. If you want to be inspired by some of my other trips be sure to check out these posts:
While you're enjoying this vegan taro root salad make sure to put Tahiti on your bucket list of "places I must visit"! Check out the recipe below and don't forget to let me know what you think over at @foodbymaria! Tag #foodbymaria and #fearnotfoodisyourfriend so I can see all your beautiful recreations.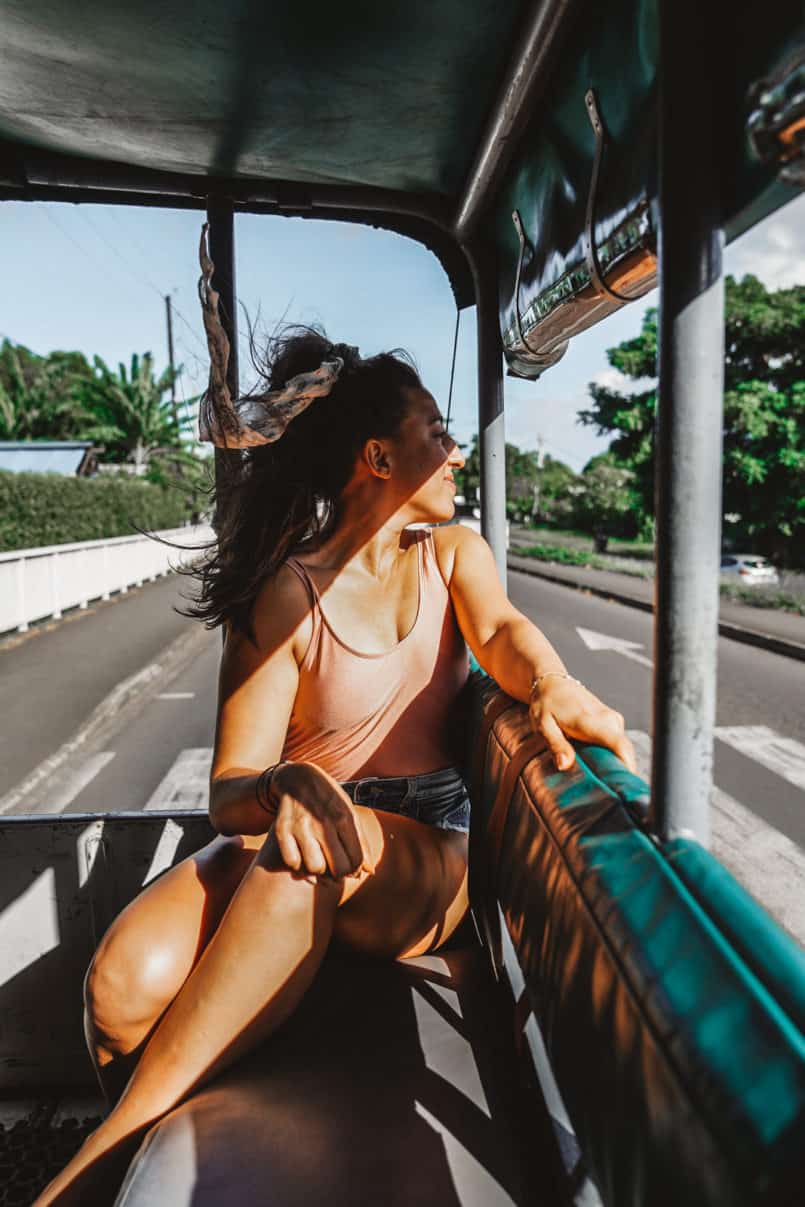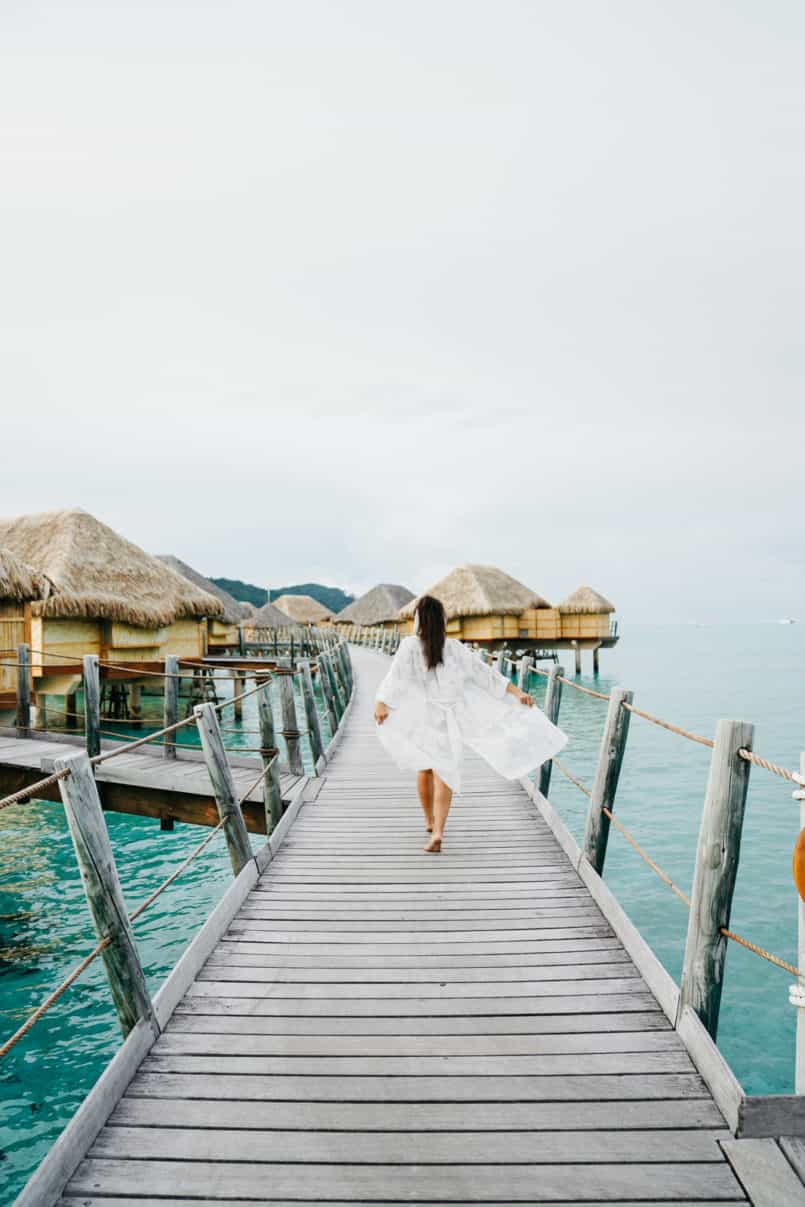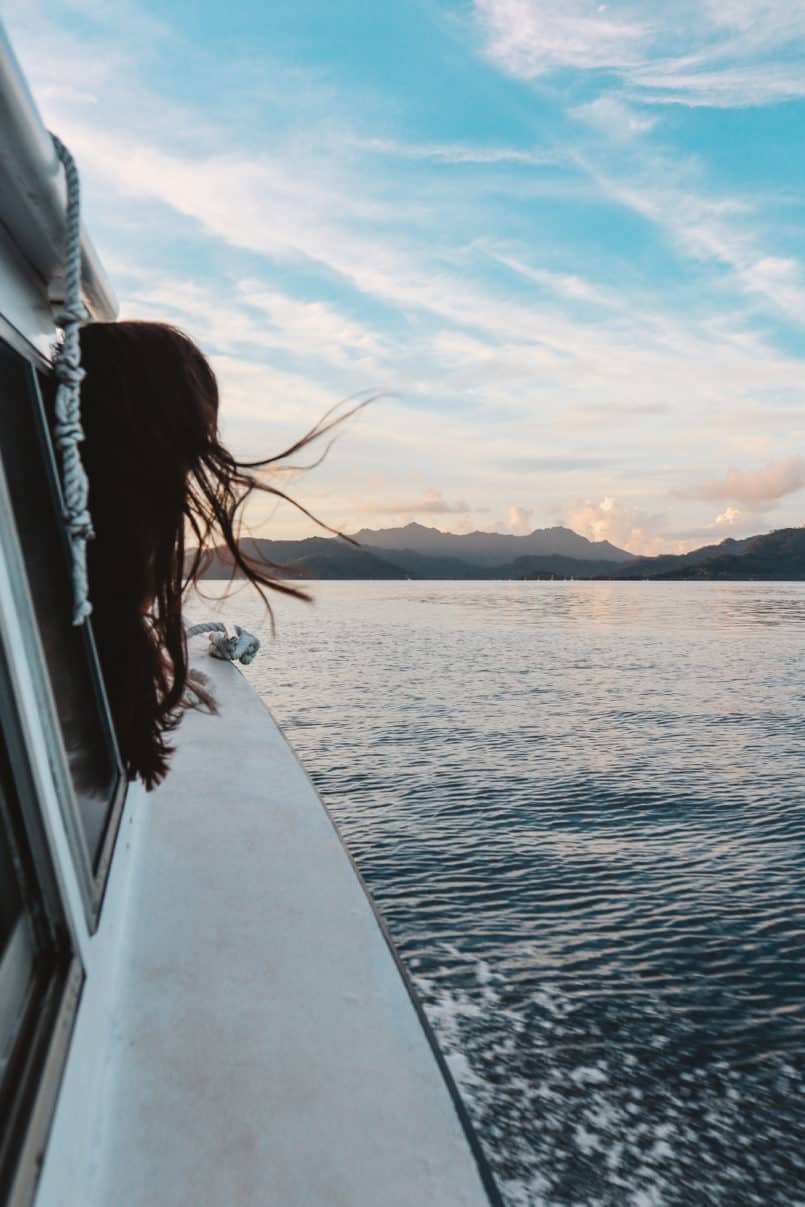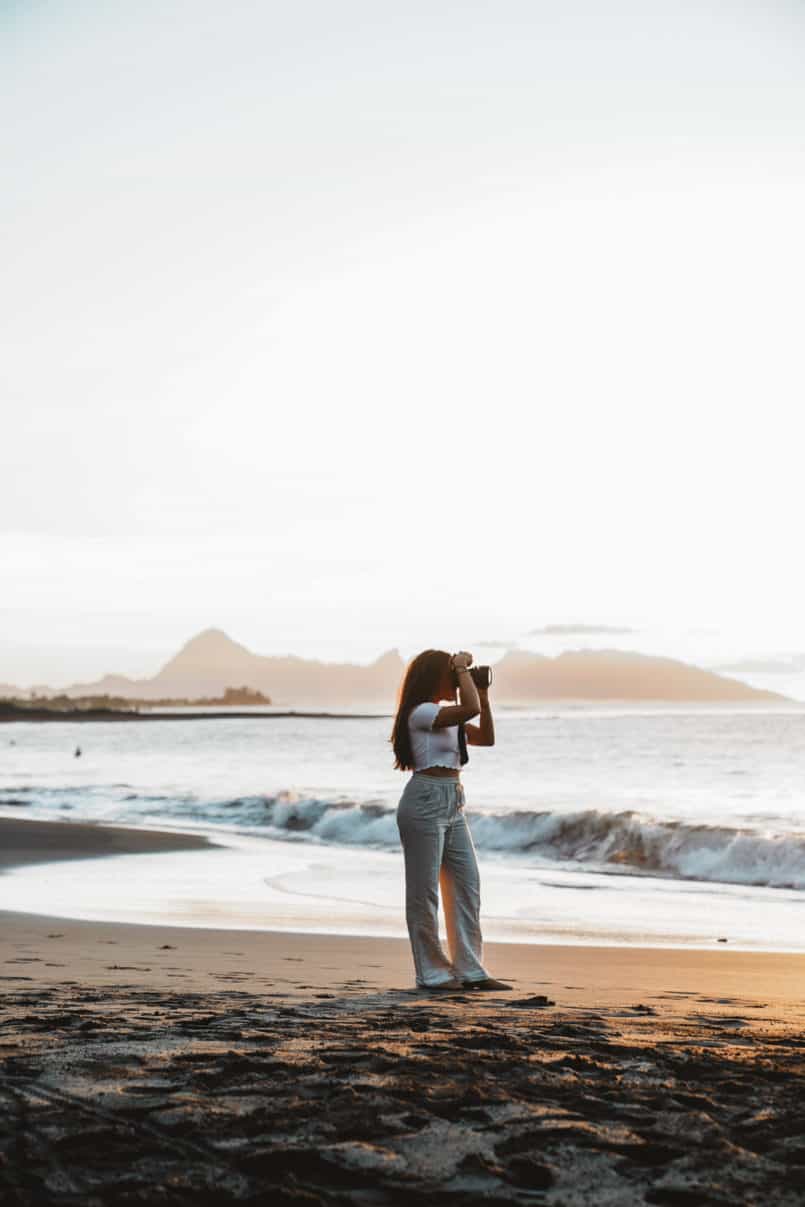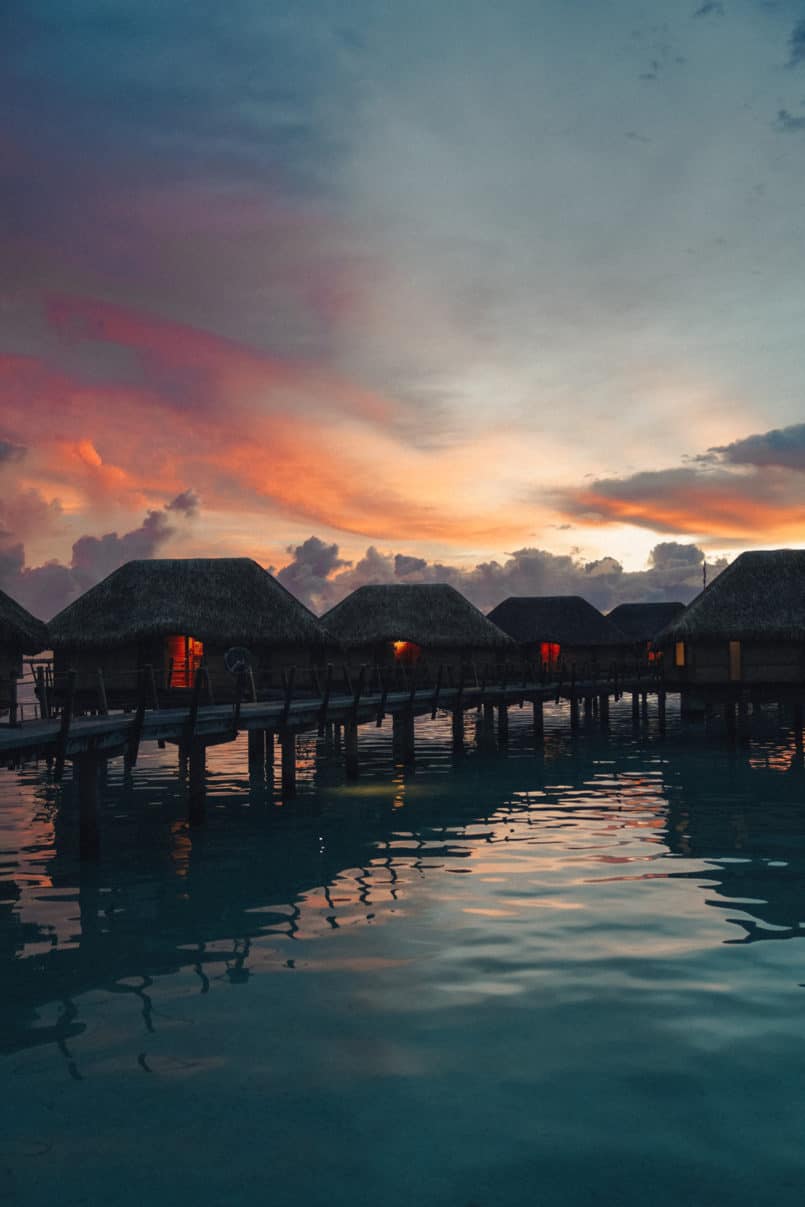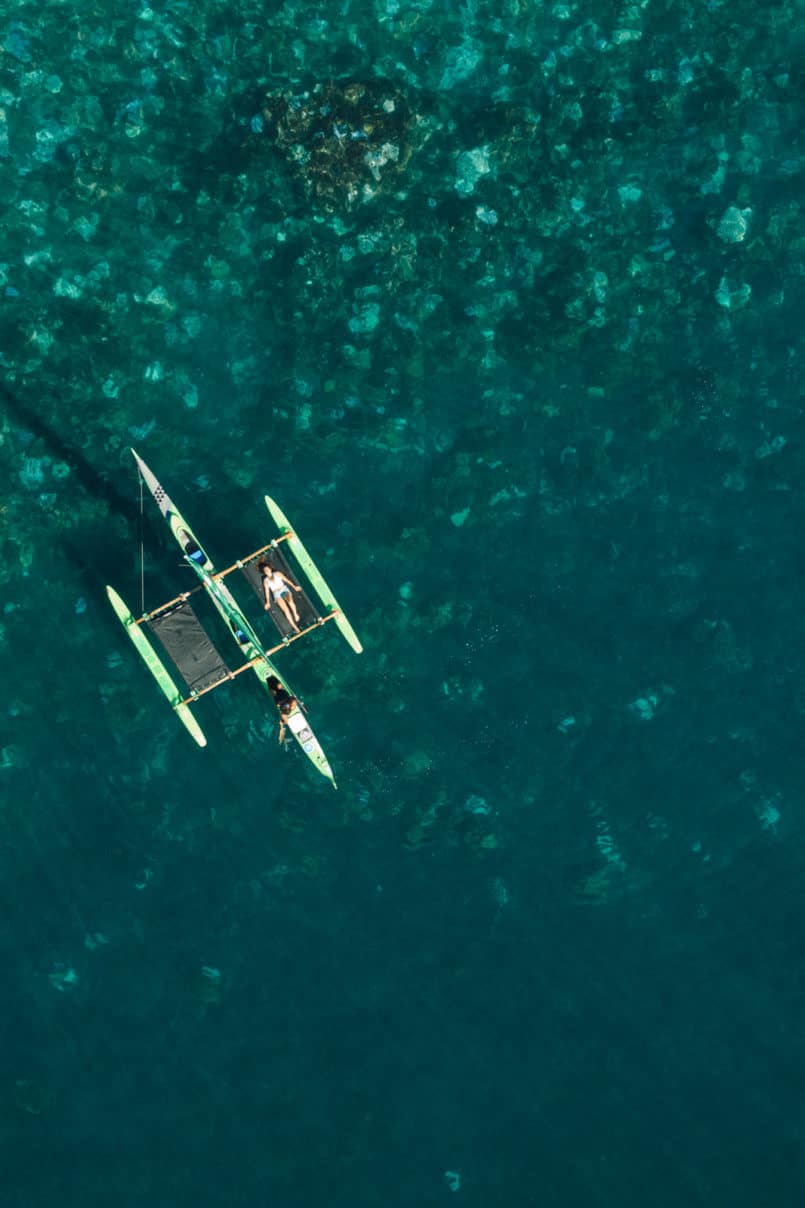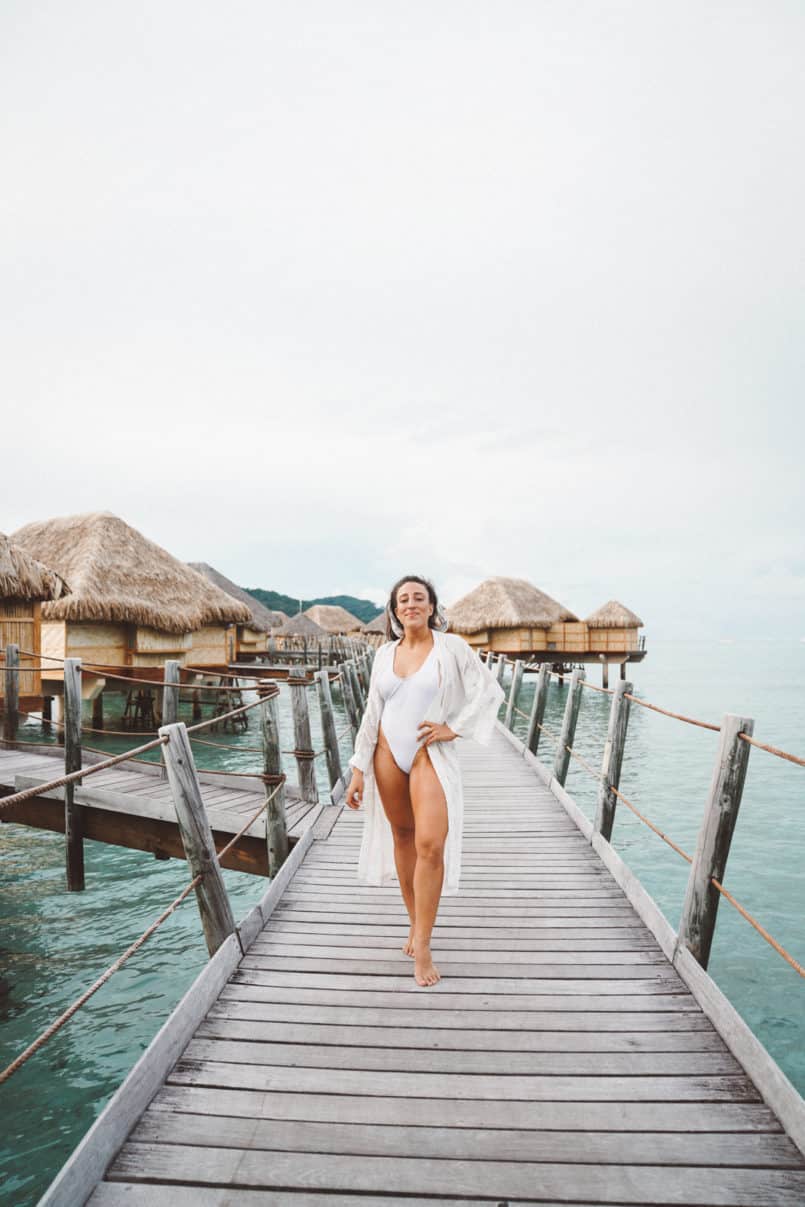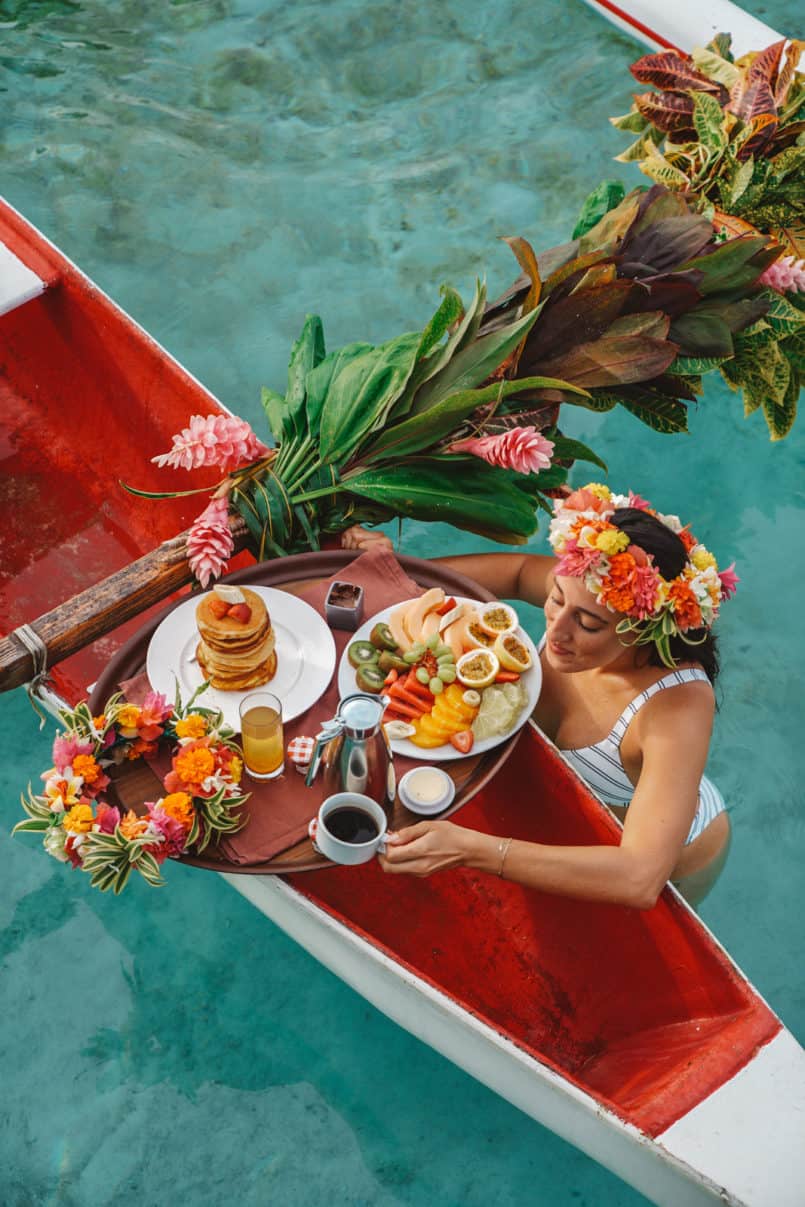 Print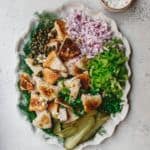 My Trip to The Islands Of Tahiti
Author:

Prep Time:

15 minutes

Cook Time:

16 minutes

Total Time:

31 minutes

Yield:

405

Category:

Salad

Cuisine:

Vegan
---
Ingredients
For the Taro Root:
2 tbsp ghee or coconut oil
2 cups boiled taro root
season to taste
For the Salad:
1 cup chopped celery
1/2 cup finely chopped red onion
1/4 cup finely chopped dill
1/4 cup finely chopped green onion
3 tbsp capers
2 pickles, thinly sliced
1/4 cup vegan mayo
1 tbsp. olive oil
juice of half a lemon
1 tbsp relish
---
Instructions
Heat coconut or ghee in a medium-large sized frying pan or cast iron skillet on medium-low heat.  Once melted cook the Taro for 4 minutes on each time.  Keep your eye on them, you want them to brown not burn. Once cooked place aside and prepare your salad.
Into a large bowl add all your ingredients and mix till well combined.  Throw in your Taro and enjoy with your favourite BBQ staples or burgers.
---
Notes
Enjoy the Taro root on it's own!  It's incredible, nutrient dense and so creamy and rich.  I recommend eating hot as the flavours aren't the same when cold.
Salad will last up to one week in a tight-sealed container in the fridge.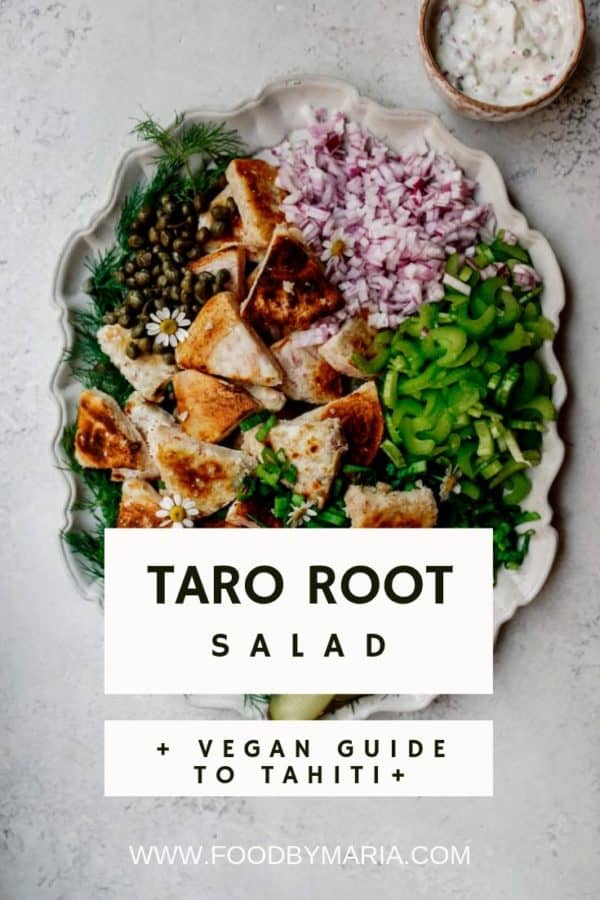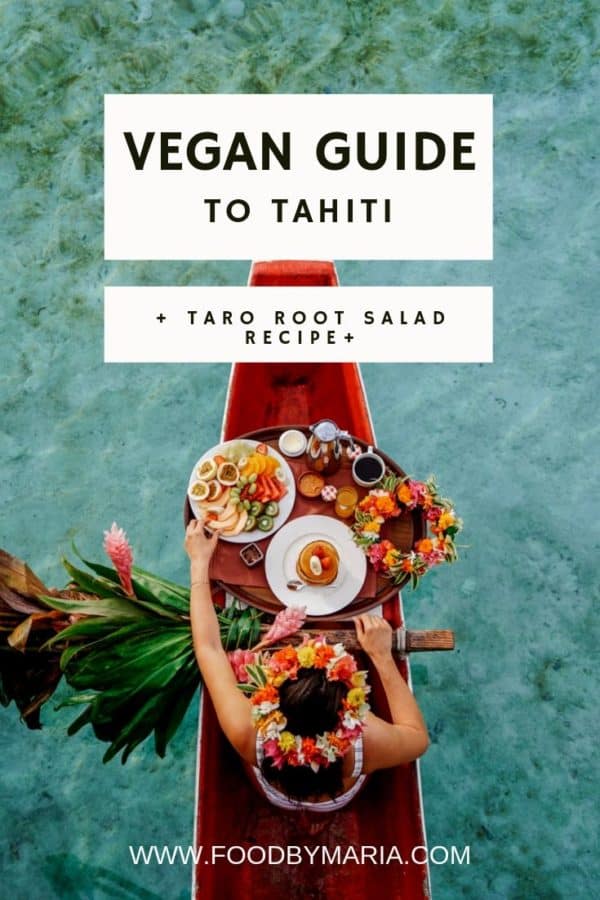 Disclaimer: This post was sponsored by Tahiti Tourism