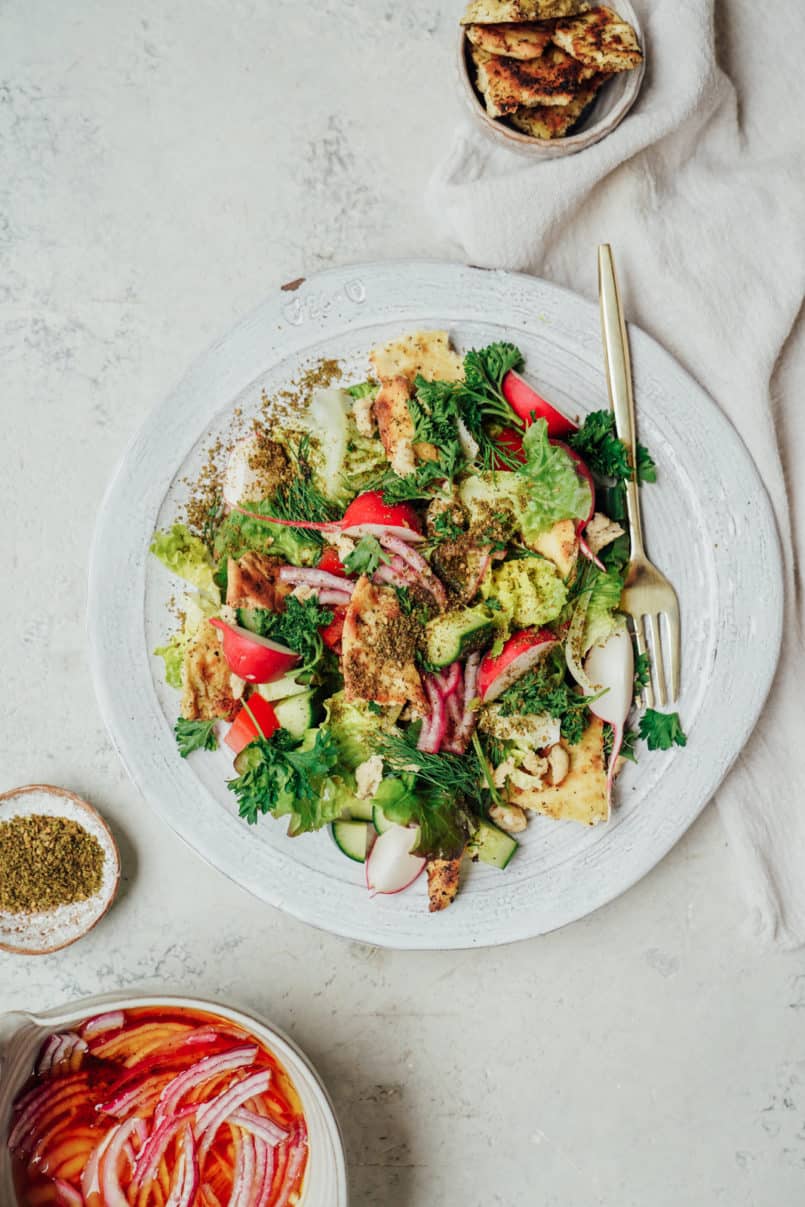 29 Jun

Israeli Fattoush Salad with Pickled Red Onion

This super fresh and easy vegan salad is inspired by my trip to Israel with Vibe Israel. It's great for summer, to bring to that pot luck BBQ, or for plant based meal prep for lunches. It's perfect to add to your rotation of simple meals that are incredibly healthy and flavourful. Not to mention, that from now on you should be dusting all your dishes with these two amazing spices!

I can't begin to tell you all how amazing my time in Israel was with Vibe.  Truly such an emotional, spiritual, inspiring trip.  Everything from the people, the food and sights were extraordinary.  We ate like kings and queens and experienced some of the best moments, from visiting the old town of Jerusalem, to wineries in the mountains and food markets tours that involved booze and more booze.  I am so grateful for these moments and I want to send a huge amount of love and thanks to the whole team at Vibe.
If you've been thinking about travelling overseas, make sure you add Israel to your list!  It is one of the best countries in the world for FOOD! You heard that right, it's a Vegan mecca.  With their plant heavy diets almost anything can be turned into a delicious, plant heavy meal.
There are a few dishes and meals that really stand out to me when I think about my time in Israel, but these two spices are truly what stand out the most.


Photo by Amir Menahem

Israeli flavour with Sumac & Za'atar
This vegan recipe was made with ingredients I sourced from my trip to Israel like sumac and Za'atar – some of the best spices in the world.  Not to mention, their full bodied flavour and ability to transfer any dish!
Sumac is a berry of a shrub that grows in the Mediterranean and parts of the Middle East. It isn't a common plant based ingredient in Western cooking, but it's essential in Middle Eastern cuisine.  It also has a tart, fruity flavour, and is used to add acidity to food in the same way lemon is used here in North America. You can generally find sumac in the international section or spice section of your grocery store.
On the other hand, Za'atar is a herb/spice mixture typically used as a condiment. It contains the herb along with toasted sesame seeds, dried sumac, and usually salt, and other spices such as:
Dried thyme
Oregano
Marjoram
You'll be doing yourself a favour to start incorporating these beauties into your spice family!

Israeli-fusion wrapped up in a vegan salad
Although this recipe includes some of the staple ingredients found in Israeli food, I've added my own North American spin to it and it's not entirely traditional. Let's call it an Israeli-fusion that I love because I can add it to my roster of quick simple meals when I'm in a hurry.
It is such a simple, easy way to get more greens into your everyday diet.  Taking only 5 minutes to prepare this salad is sure to become a family favourite in your home!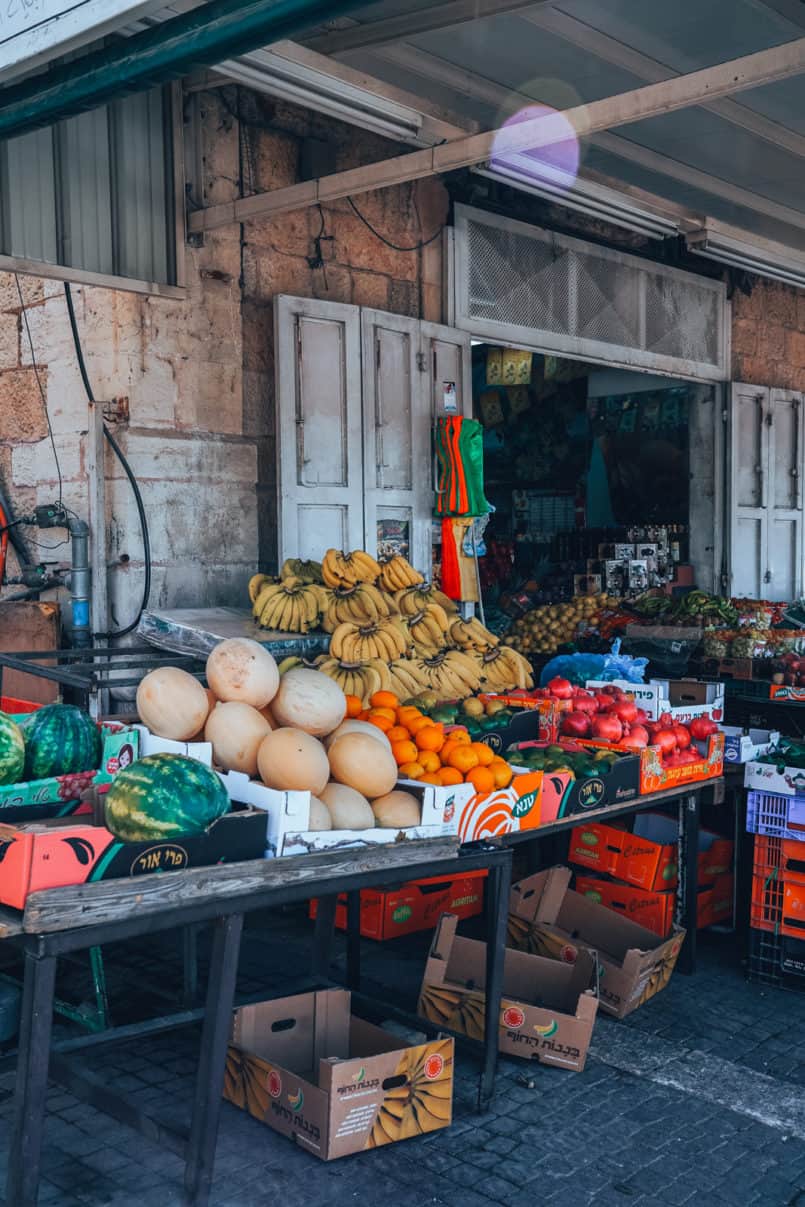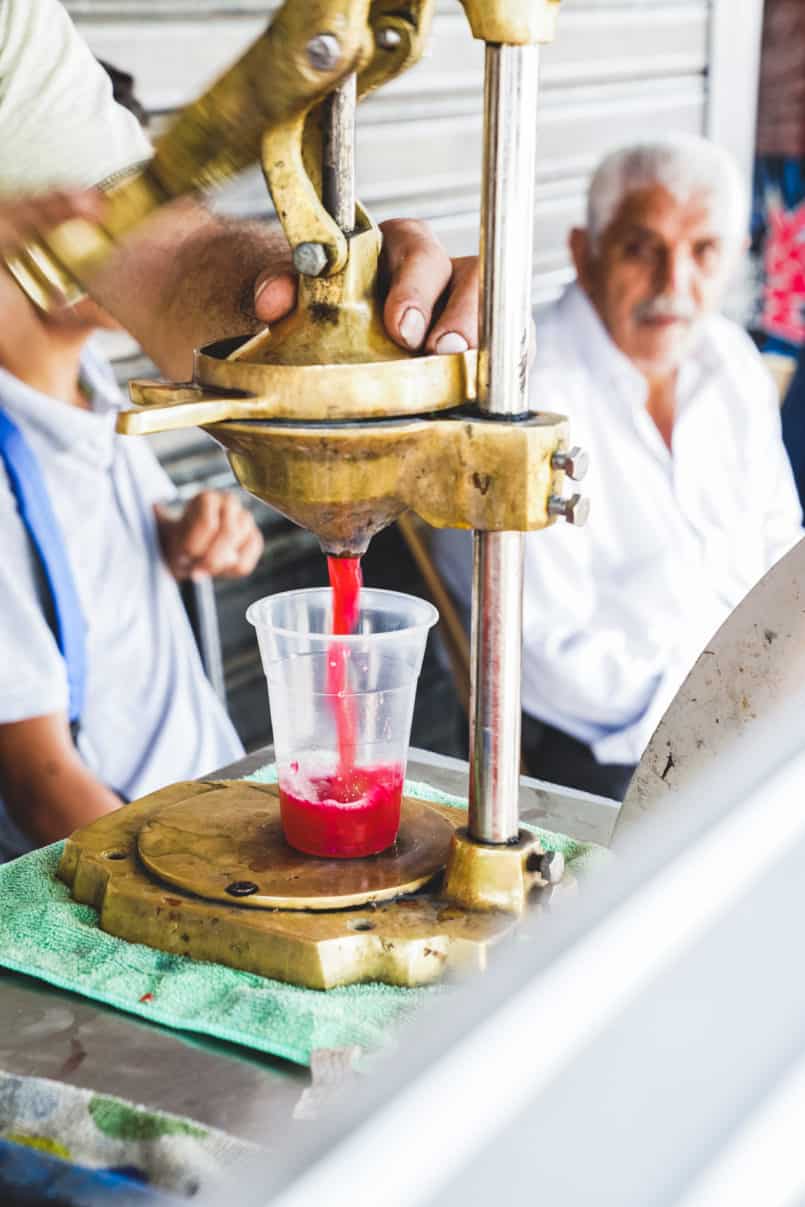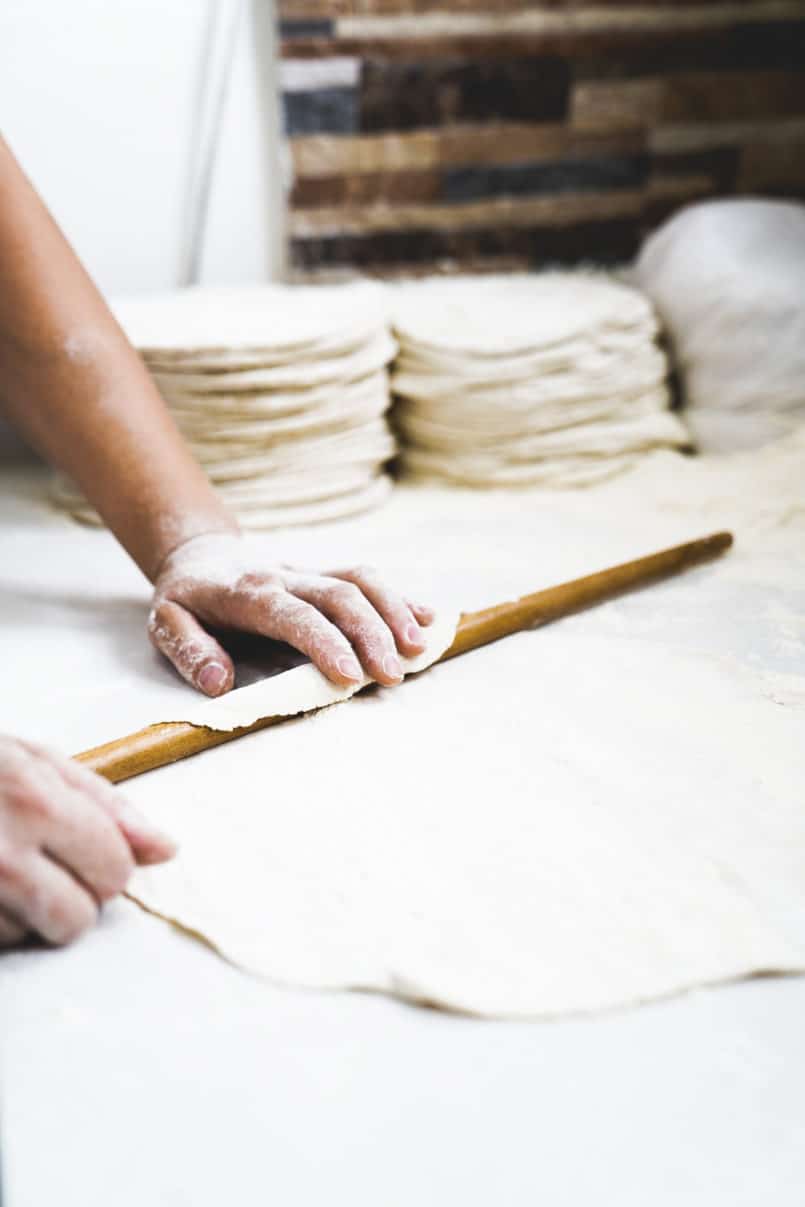 I love the flavours of the sumac and za'atar in this recipe, combined with the freshness of fresh summer vegetables like lettuce, tomatoes, cucumber, fresh parsley, and radishes.
This plant based recipe really reminds me of how amazing it is to explore other parts of the world and be inspired by the foods of the culture. I love coming home from a trip and combining what I've learned abroad into my cooking for a unique twist to the foods I'm used to eating.
See the recipe card below for how to make my plant based Israeli Fattoush Salad with Pickled Red Onion. Enjoy!
Print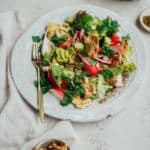 Israeli Fattoush Salad with Pickled Red Onion
Author:

Category:

Salad

Cuisine:

Vegan
---
Ingredients
1 head of lettuce
1 cup tomatoes, medium cubed
1 cup cucumber, medium cubed
1/2 cup dill, fresh, roughly chopped
1/2 cup parsley, fresh, roughly chopped
1 bunch fresh radish, halved and lightly salted
1/4 cup pickled red onions
1 tbsp za'atar
1 tbsp sumac
season to taste
2-3 tbsp olive oil
drizzling of red wine vinegar or lemon (around 2-3 tbsp)
---
Instructions
Into a large bowl combine all your ingredients and toss gently.
Serve with pickled veg, dolmades,  rice, tahini, hummus, roasted vegetable and protein of choice!
---
Notes
Prepare just before serving to ensure freshness and best flavour!