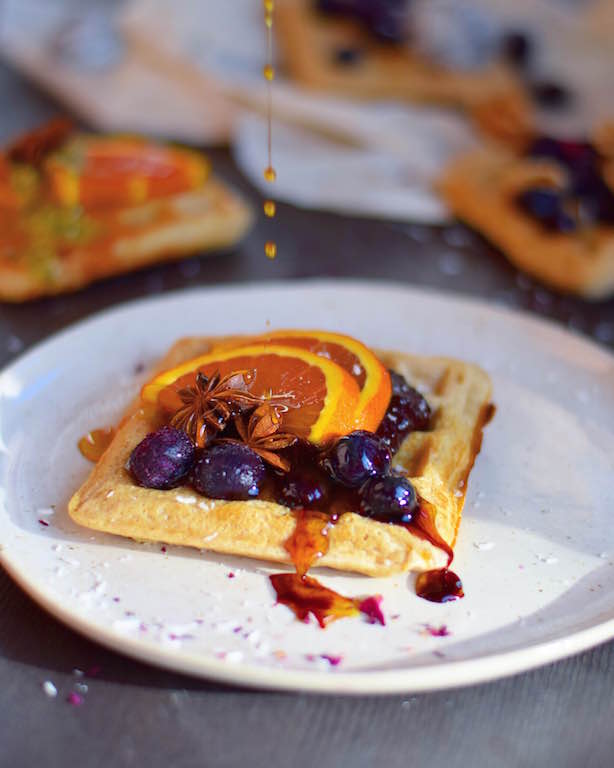 Kodiak Cakes Flap Jack and Waffle Mix, Whole Wheat Butter Milk edition went down in the kitchen this morning, and oh hot-damn did it ever taste good!
Filled with flavour, super fluffy, and only requires two ingredients, their Mixture and WATER!
So before you all get thinking about blowing things out of proportions I am not going to make a habit of eating things out of a box as I do not believe in that way of eating, but I am opens to experimenting, and trying new things! And this was a huge hit for me, and I know that Andrew will loves these ten times more than I did as he is a fan of proteins to help gain extra muscle in the gym!