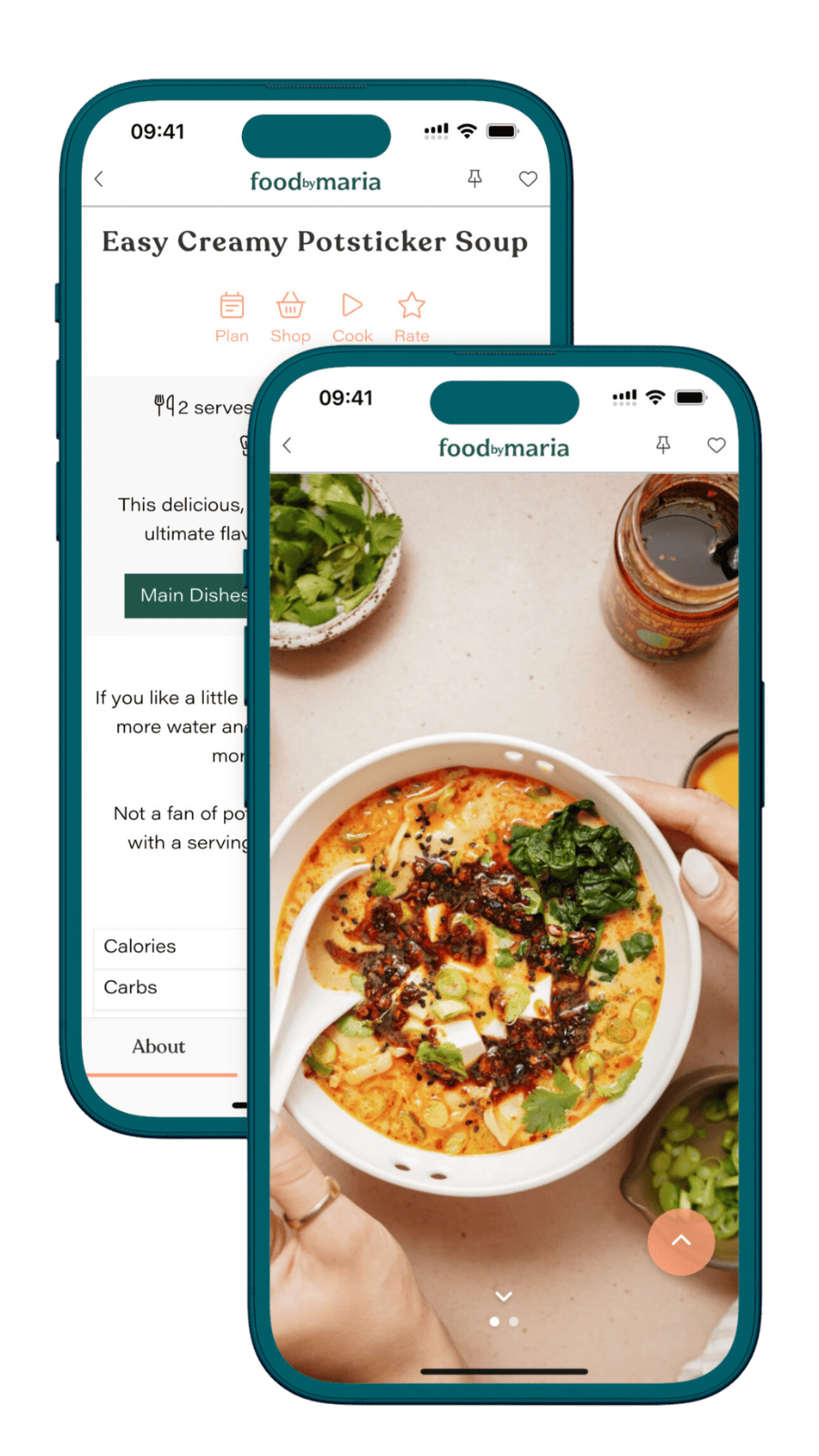 App Features
📱 Accounts: Sync faves, plans, lists across all your devices.
🍲 Recipe Treasury: Dive into a feast of over 700 recipes, with 400+ delicious plant-based meals.
📅 Meal-Planner: Lock in your meals and stay on track with the in built meal planner.
🛒 Shopping Lists: Whip up interactive shopping lists & throw on your own weekly essentials!
👨‍👩‍👧 Servings: Adjust servings on-the-fly to cater to your hungry bunch.
🔍 Smart Search & Filters: Discover dishes using keywords, leftover ingredients, categories or your available time.
❤️ Faves at Your Fingertips: Bookmark your go-to foodbymaria dishes for quick access.
🗣️ Cooking Mode: Voice guidance & big, bold text for messy-hands days.
📝 Progress Patrol: Tick off ingredients & instructions as you sizzle and stir.
🌍 Universal Access: Dive into your CookBook from any device – whether on mobiles or tablets, stay in sync with one seamless plan.
📌 Quick-Pin: Instantly pin recipes for rapid reach during those heated cooking moments.
⭐ Rate & Reflect: Rate recipes and keep tabs on your culinary journeys, tracking how often you've recreated each masterpiece.
⏲️ Built-in Timers: No more overcooked pasta or under-baked brownies!
🌐 Always Available: Offline access ensures Maria's recipes are always a tap away, even without Wi-Fi.
🔄 Measure Master: Swift ingredient conversions between US, Metric and Imperial. No math, just cook!
🔒 Awake & Alert: No screen naps during your culinary quests. Keep your screens smudge-free!
💌 Taste-Tales: Share your foodbymaria favorites & spread the love (or maybe some envy) among friends and family.