03 Jan

Red Kidney Bean + Lentil Curry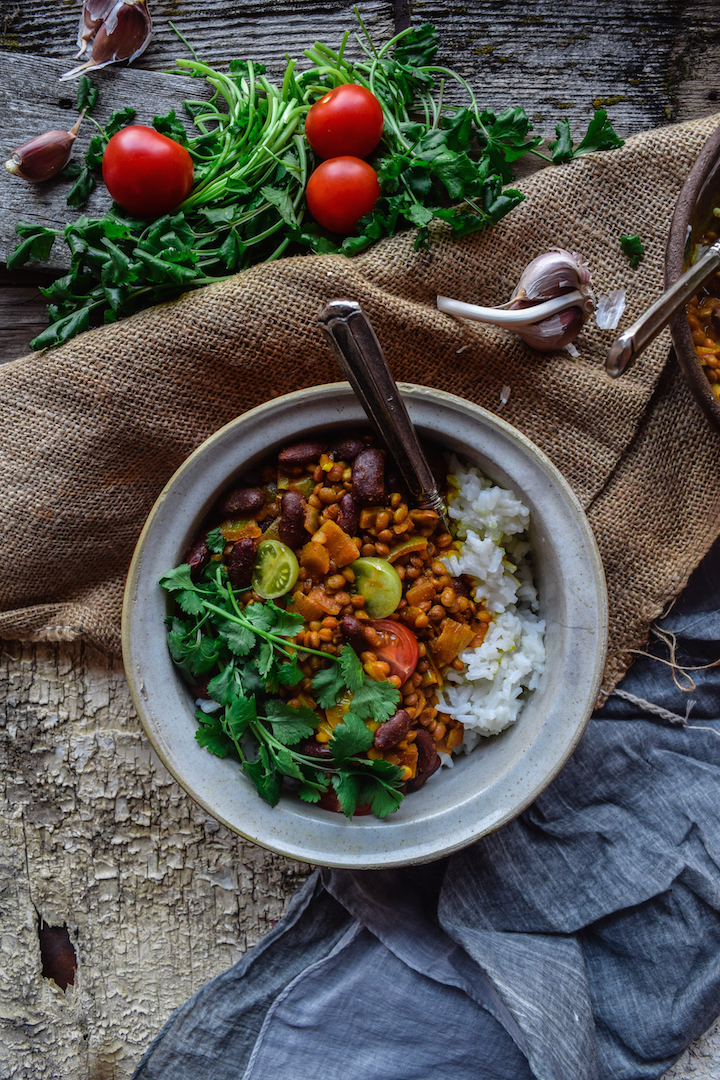 As you may know I have made a Curry before (Sweet + Spicy Lentil Curry) but there was something really special about this 35 minute Curry.  It was my favourite!  Packed full with plant-based protein, nutrients and spices to help sweat out the holidays!
Not to mention that you can make it all in one pan, and one pot! Little mess for a lot of bold flavours that we all know and love.
If I am being honest I must tell you that this recipe was inspired by my stomachs need for a little detox.  This dish helped me sweat out the New Years festivities with all the heat from the cayenne and antioxidants from the spices!
Read more here about digestion and things I eat and do to keep myself regular!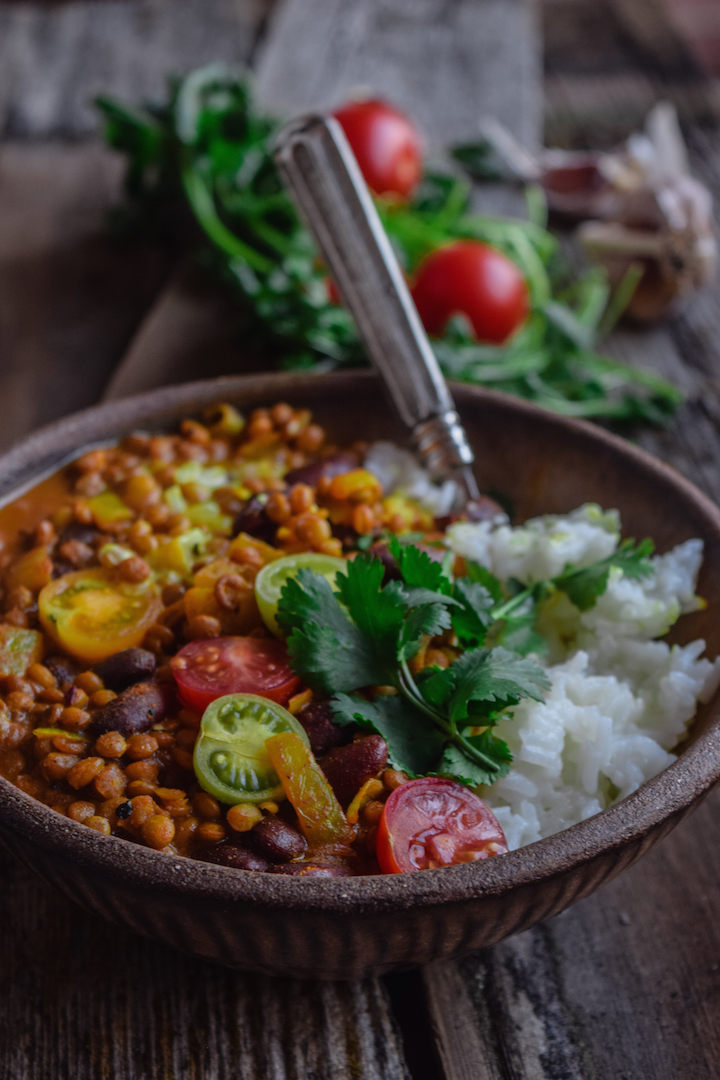 This dishes flavour comes from the beautiful onion and garlic (the flavour based to most aromatic dishes).  Then it packs punch from the beautiful spices like sweet curry, cumin and smoked paprika.  All which are great for helping flush out toxins and heal that body of any "hang over"!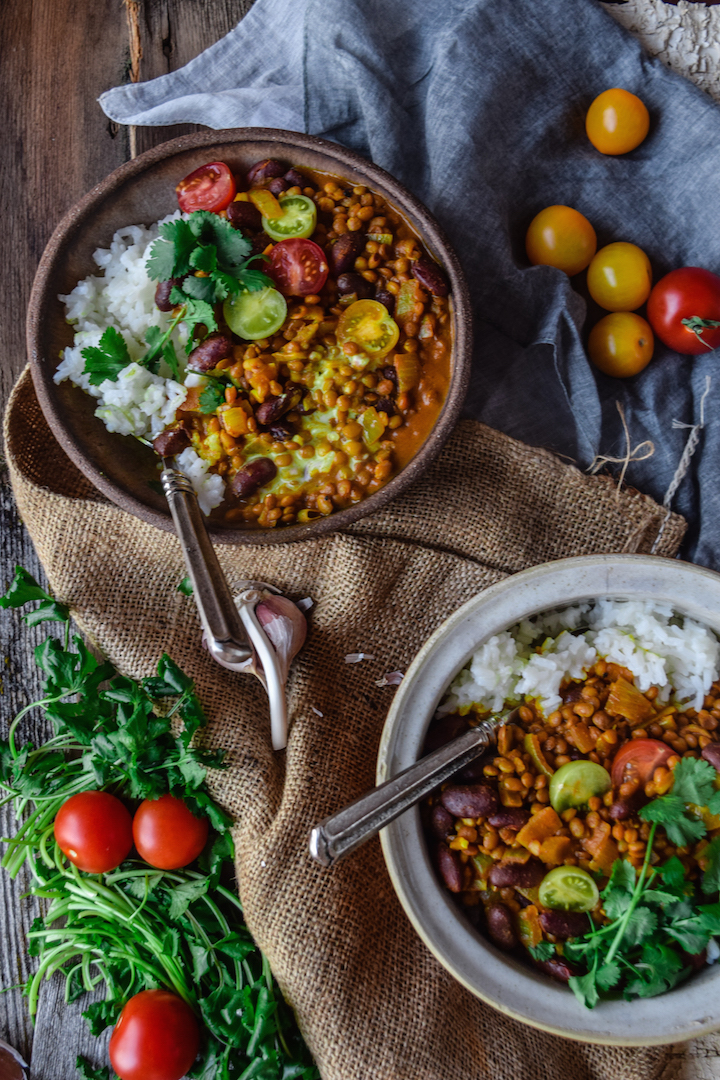 So over all this Curry is:
Cozy
Comforting
rich in plant-based protein
sugar free
dairy free
plant based
aromatic
high in antioxidants
filled with healthy good fats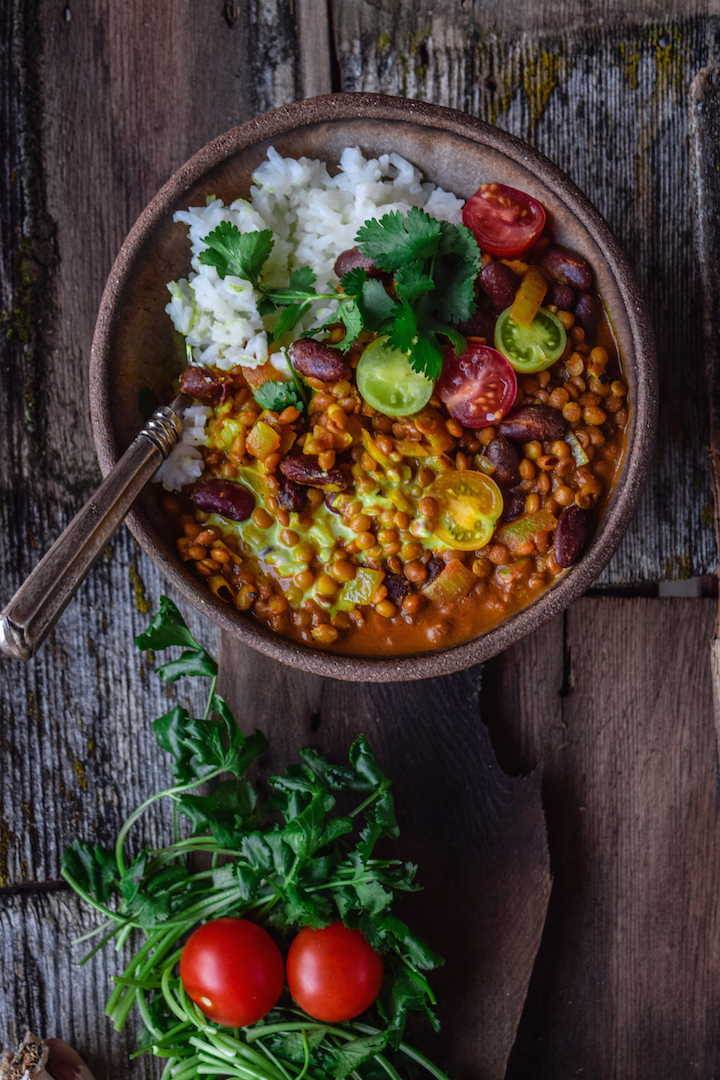 I suggest this Curry for that cold night where you are craving something healthy but more like comfort food! I added beans but feel free to add your protein of choice or even chickpeas!
I hope you all enjoy this recipe as much as we did!
Love from Your Greek Food Goddess XOX
Print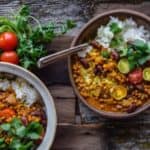 Red Kidney Bean + Lentil Curry
Author:

Prep Time:

10 mins

Cook Time:

35 mins

Total Time:

45 mins

Yield:

5

Category:

Curry

Cuisine:

Plant-based
---
Ingredients
2 tbsp coconut oil
1 white onion, medium sized, cubed
1 clove garlic, crushed
1 tbsp yellow curry
1 tsp ginger spice
1 tsp cumin spice
1 tsp smoked paprika
1/2 tsp turmeric
1/4 tsp cayenne spice
1/4 tsp cinnamon spice
dash salt and pepper
1 tbsp tomato paste
1/2 cup boiling water
1 can red lentils, washed and strained
1 can red kidney beans, washed and strained
1 can coconut milk, save 1/4 cup for the coconut rice
For Rice:
1 1/2 cup Jasmin rice – use what you have
water to cover, or as instructed
1/4 cup coconut milk (as mentioned above)
dash of salt
1 tbsp vegan butter
Garnish with fresh cherry tomatoes and cilantro.
---
Instructions
Into a medium sized pot add your rice (I used jasmin) and hot water. Cook as instructed.
Into a medium sized frying pan add your coconut oil. Let it melt.
Add your onions and sweat them out (until golden brown) for 7-10 minutes on low heat.
Add all your spices. Stir well.
Mix your tomato paste and water in a jar. Add to onion and spice mixture.
Increase heat and add your beans to the pan. Bring to boil and simmer for 15 minutes.
Add your coconut milk and gently stir.
Cook for another 5 minutes.
To your cooked rice add the rest of the ingredients. Stir with fork.
I garnished this dish with cherry tomatoes and cilantro! Enjoy!