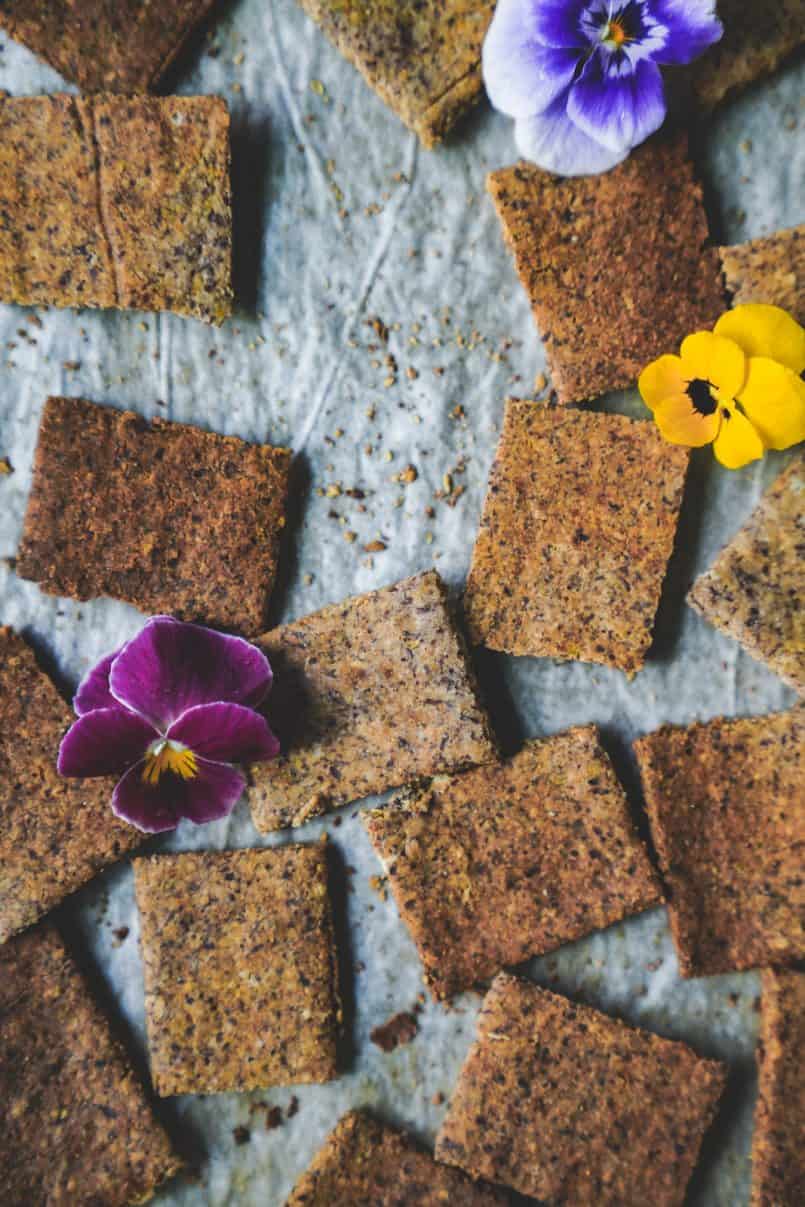 14 May

Homemade Vegan Herb & Cheese Crackers

Have you ever thought about making your own homemade vegan crackers before? Probably not! However, they are so simple to make and wouldn't you rather know exactly what's going into the food you're eating versus buying processed boxed crackers in the store? I would!

This recipe I put together because crackers were definitely a skipped grocery item that I wasn't making on my own. I always bought it! When putting together this recipe for you, I realized how delicious and easy it is to make your own homemade crackers, and you (and your kids) will love them! These bad boys only take 10 minutes to prep and 20 minutes to bake.
The benefits of cooking at home
Let's talk about the benefits of making food, like these crackers, at home versus buying them in a store or restaurant. For starters, let's talk about portion control and food waste. When you are cooking/baking at home, you're able to adjust the portions to exactly what you and your family needs. You don't have to cook too much that it goes bad before you eat it, resulting in wasted food, and you can also make sure you only cook what you are going to/should eat. Portion control my friends!
The amount of money you spend on products in store, especially vegan products can be insane, and it can be so simple to make these products at home. Not only will it save money, but you'll also know what's going into your food and can adapt the recipes or ingredients to fit your dietary restrictions/needs. Like making things vegan or gluten free.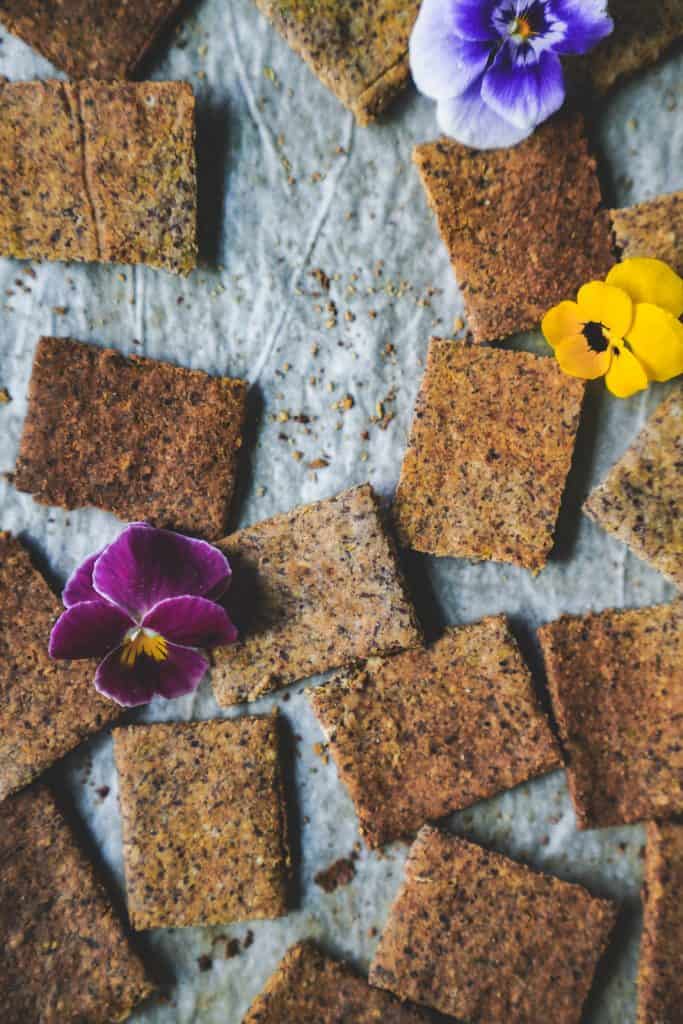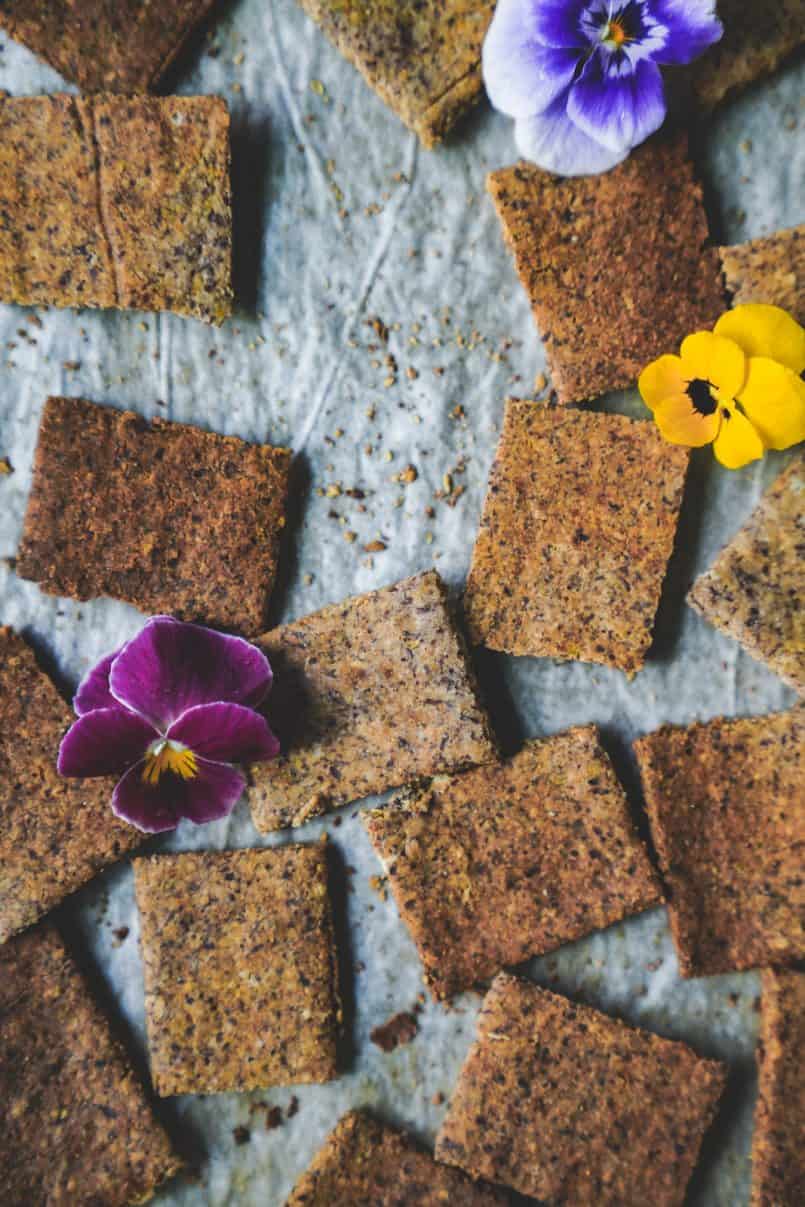 Plus, cooking at home can be fun! It can bring your family together, it can give you a reason to de-stress and take care of your body, and you'll eat healthier. As you know, I love to cook, but you can learn to love it too, and it won't take long before you realize how much easier it is to cook things like these simple crackers at home! Bonus! They taste great.
Why processed foods are blah
Processed foods surround us everywhere, and usually we think that they are the only option to buying something like crackers for example, but they're not. Who wants to eat something that has a laundry list of ingredients that you can't even pronounce let along define what they are? Not me!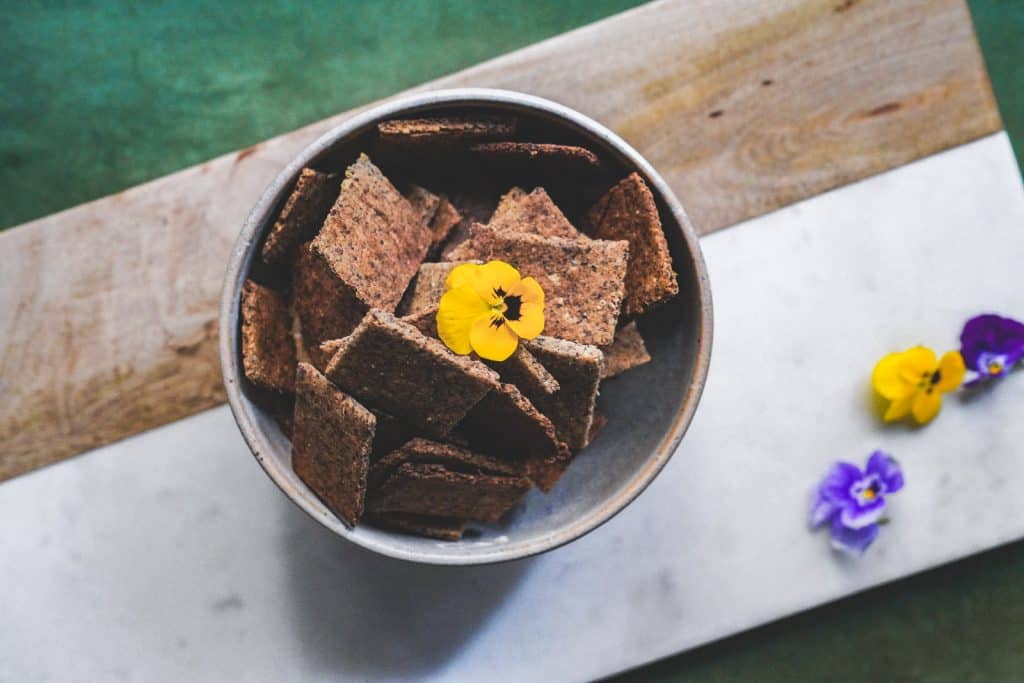 Processed foods can:
Contain unhealthy oils like partially hydrogenated oils (PHOs), a major dietary source of trans fat
Increase your cancer risk due to the often chemically-made ingredients in some of these common products
They'll make you gain weight in an unhealthy way!
They're high in sodium, in fact, more than 75% of the sodium Americans consume comes from processed and restaurant foods
… and the list goes on!
The superstar ingredients 
So if you're convinced now that you need to start making more of an effort to make your food at home, then let's talk more about this tasty cracker recipe I'm sharing with you.
This recipe contains some of my favourite ingredients. For starters, Bob's Red Mill's natural almond meal which is ground from whole almonds with the nutritious skin intact. The almond flour is low in carbs, gluten free, and a source of protein, fiber and vitamin E!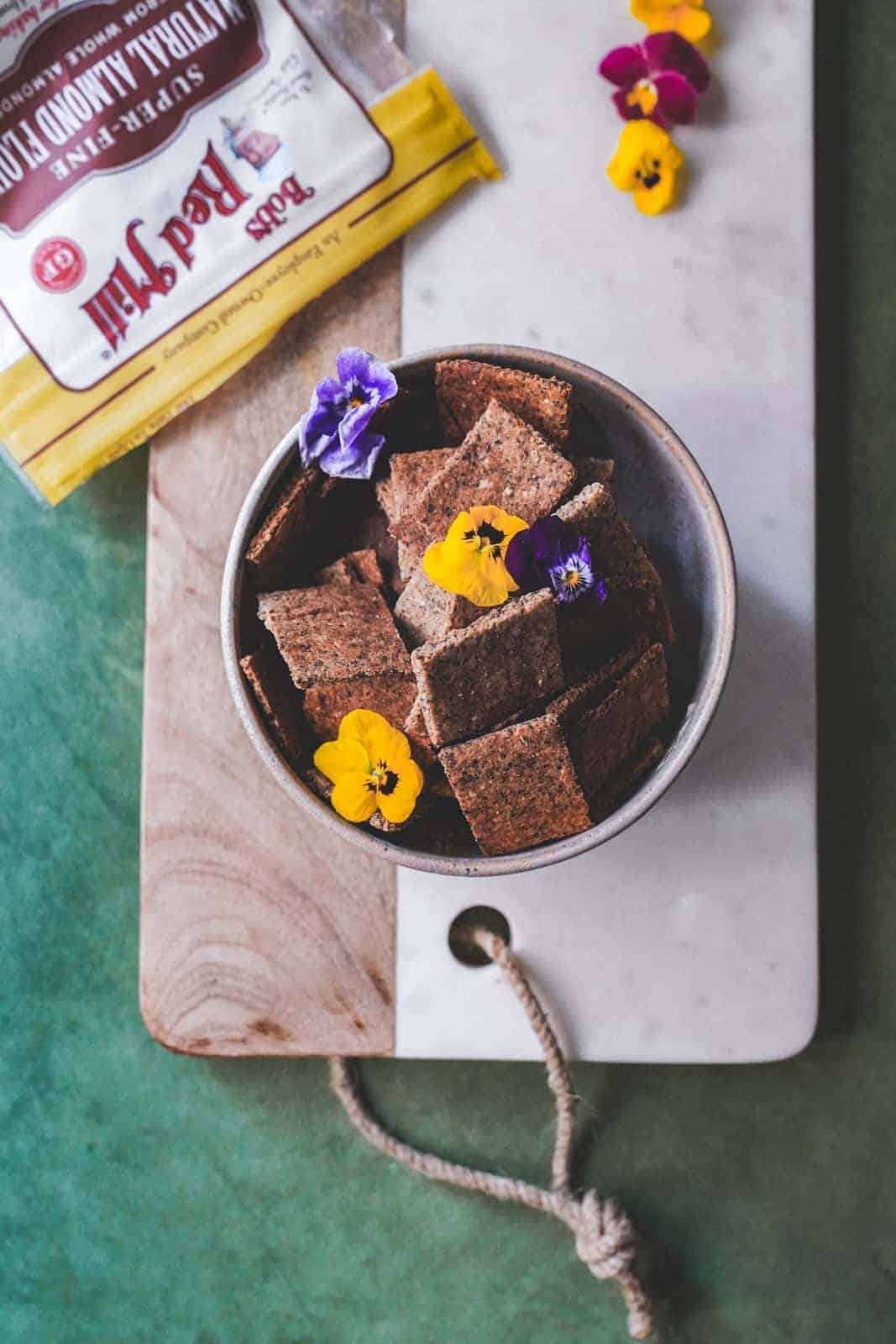 Nutritional yeast is also used in this recipe which is definitely a superstar ingredient. I use nutritional yeast in so many different recipes because it is excellent for a vegan diet (or any diet). Nutritional yeast contains 18 amino acids and nine are essential ones that your body cannot produce on its own. It also provides compounds that are associated with enhanced immunity, reduced cholesterol levels and cancer prevention. This is only a few of the benefits because honestly, there is such a long list!
On top of the almond flour and nutritional yeast, can you notice you can pronounce all the other ingredients in the recipe? Great right? Oregano adds flavour and contains antioxidants that help build a healthy inside, garlic salt and onion salt.. I mean, yum! And with just a splash of hot sauce, you'll have some of the most flavourful, and healthy crackers that have ever sat on your shelf!
What are some of your favourite snacks that you could start making at home yourself? Share below!
Print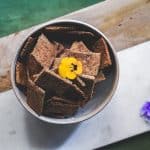 Homemade Vegan Herb & Cheese Crackers
Author:

Prep Time:

5 minutes

Cook Time:

20 minutes

Total Time:

25 minutes

Yield:

30 crackers

Category:

Snack

Cuisine:

Vegan
---
Ingredients
2 cups natural almond flour (not almond meal) – I used Bob's Red Mill
6 tbsp. water
2 tbsp ground flaxseed or ground chiaseed
1 tbsp dry herb of choice, I used oregano
1 tsp fine sea salt
1 tsp garlic powder
dash of onion powder
---
Instructions
Preheat oven to 350°.
Add all vegan ingredients into a medium sized bowl and stir till a dough like texture develops.
Create a square like shape out of the dough and place onto parchment paper. Cover it with a second piece of parchment. Using a rolling pin flatten the dough out. Get the dough quite thin, around 1/8″ or so! You want the dough to be kind of rectangular so you can cut easily but no worries if it's not!
Remove second piece of parchment from the dough.
Pre-cut dough into around 1 1/2 " pieces by using a pizza cutter or knife! Make sure to use a clean knife to ensure precise cuts.
Move parchment paper to a baking sheet. You will want to bake the vegan crackers for 20-25 minutes or until the crackers turn golden brown and crispy.  My outside pieces cooked quicker than the inside pieces so I removed them and placed them on a cooling rack while the remaining finished cooking.  Remember, you want them cooked not burnt so keep an eye on them – you know your oven so depending on strength your crackers may take more or less time.
Let your bad boys cool on a cooling rack and enjoy right way! I suggest eating them with a platter of veggies, cashew cheese and your favourite dip like guac, pico or hummus!
---
Notes
Place any leftover crackers in an airtight bag for later.