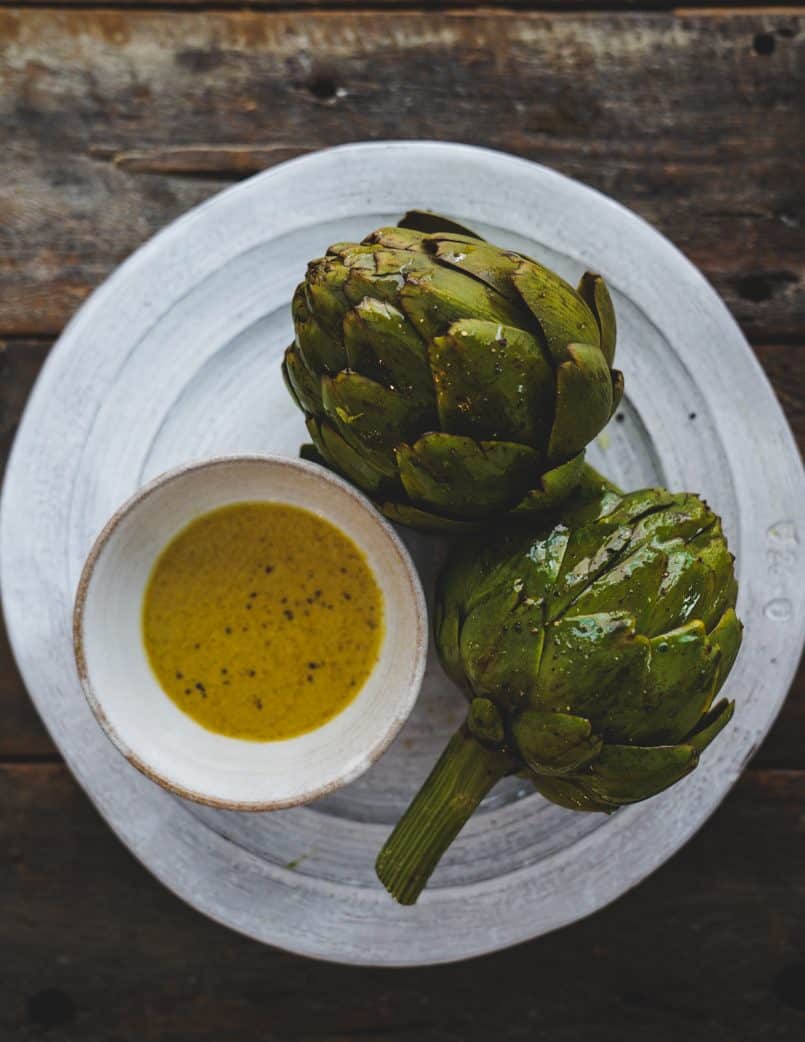 06 Oct

Five Ingredient Vegan Cheese Sauce

I know I have talked about this amazing vegan cheese, but not cheese sauce before in a recipe but it is just so damn good that I think it deserves its own very short and sweet blog post. I get so many questions about vegan cheese: "But Maria, how do you make vegan cheese? How is cheese vegan?" Well let me tell you… it's a lot simpler than you think.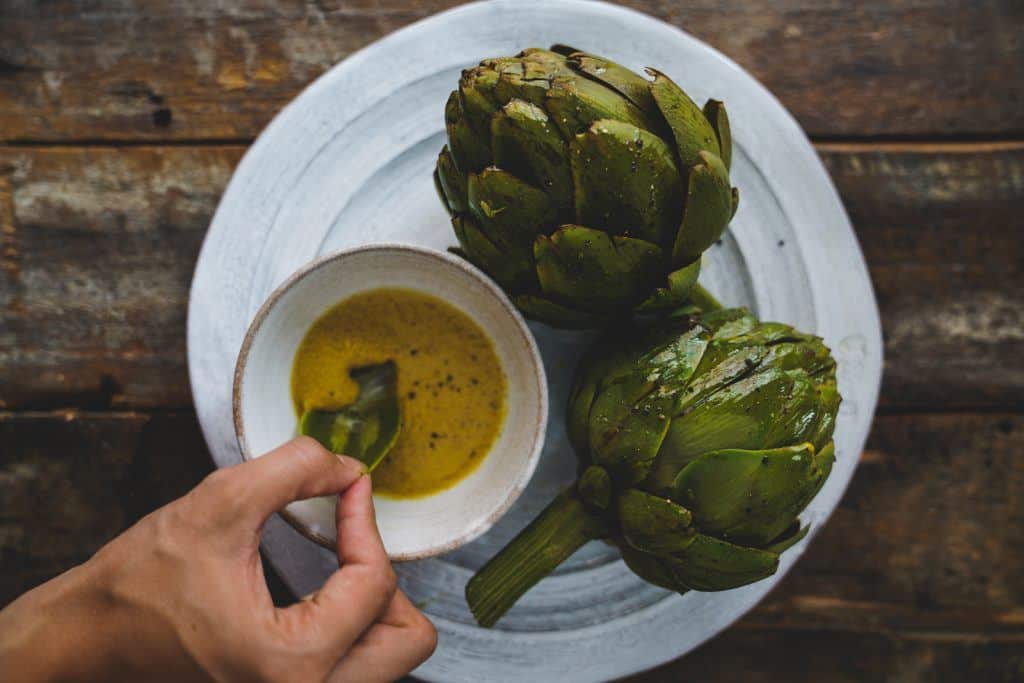 Versatile Vegan Sauce
This vegan sauce has become one of my many go-to sauces. I legit put it on everything, it makes grilled veggies more enjoyable, makes an awesome cheesy pasta dish, or a tasty sauce to pour over buddha bowls.
What's great about this versatile vegan sauce is that it only uses five ingredients to whip up. Don't you hate sauces that require you to buy ten thousand ingredients to pull them together? I definitely do. All you need to make this cheesy sauce is:
Nutritional yeast – I use Bob's Red Mill
Extra virgin olive oil (EVOO)
Lemon
Garlic
Shallots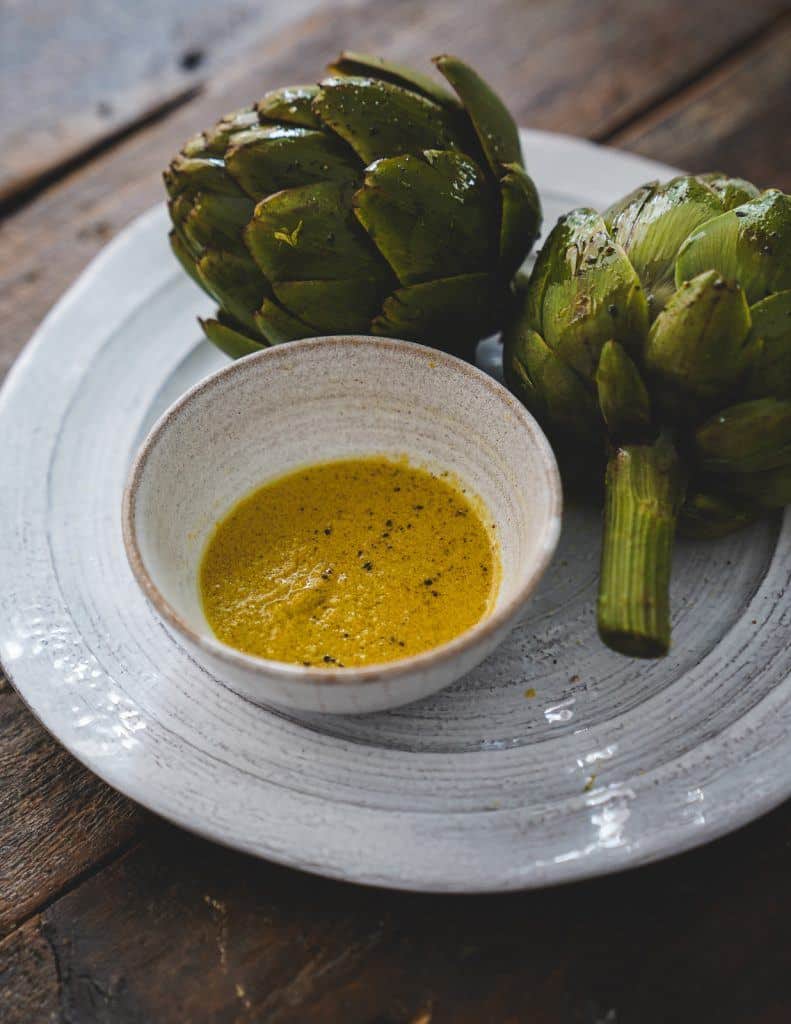 What gives it that vegan cheese flavour?
What's great about nutritional yeast is it gives that cheesy flavour you get from regular dairy cheese. It's made from a single-celled organism called saccharomyces cerevisiae which is grown on molasses and then harvested, washed, and dried. Most yeast froths or grows, think about the baking yeast you use when you bake. However, since this yeast is deactivated or killed in the drying process it doesn't have any ability to leaven. No animals are harmed in making nutritional yeast and it's one of those fantastic additions to any recipe where you want that cheesy taste. I throw it on and in so many recipes!
No animals are harmed in the making of nutritional yeast! 
Nutritional yeast also has a laundry list of fantastic benefits for you and your body. Here are just some of them:
Helps boost your energy
Supports your immune system
Improves glucose sensitivity
Aids in a healthy pregnancy
This recipe is made from just five simple ingredients and is truly a great alternative to conventional cheesy sauces (plus, a healthier one). You're welcome for this cheesy sauce life hack.
See the recipe card below for how to make this five ingredient vegan cheese sauce. Enjoy!
Print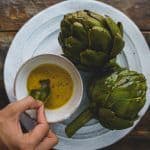 Five Ingredient Vegan Cheese Sauce
Author:

Prep Time:

5 mintes

Cook Time:

0 minutes

Total Time:

-25974931.266667 minute

Yield:

1
---
Ingredients
3 tbsp nutritional yeast – I used Bob's Red Mill
2 tbsp EVOO
Juice from 1 Lemon
1 clove of garlic, minced
1/2 cup shallots, minced
---
Instructions
Into a bowl add all the ingredients.
Using a whisk beat till smooth – it will not take long!
That is it!
---
Notes
If you double or triple the recipe you can store in a tight sealed container in the fridge for us to 3-4 days.
Enjoy with artichokes, salads, sandwiches, mashed potatoes and more!  The possibilities are endless.
Pin the below image to save this recipe for later!