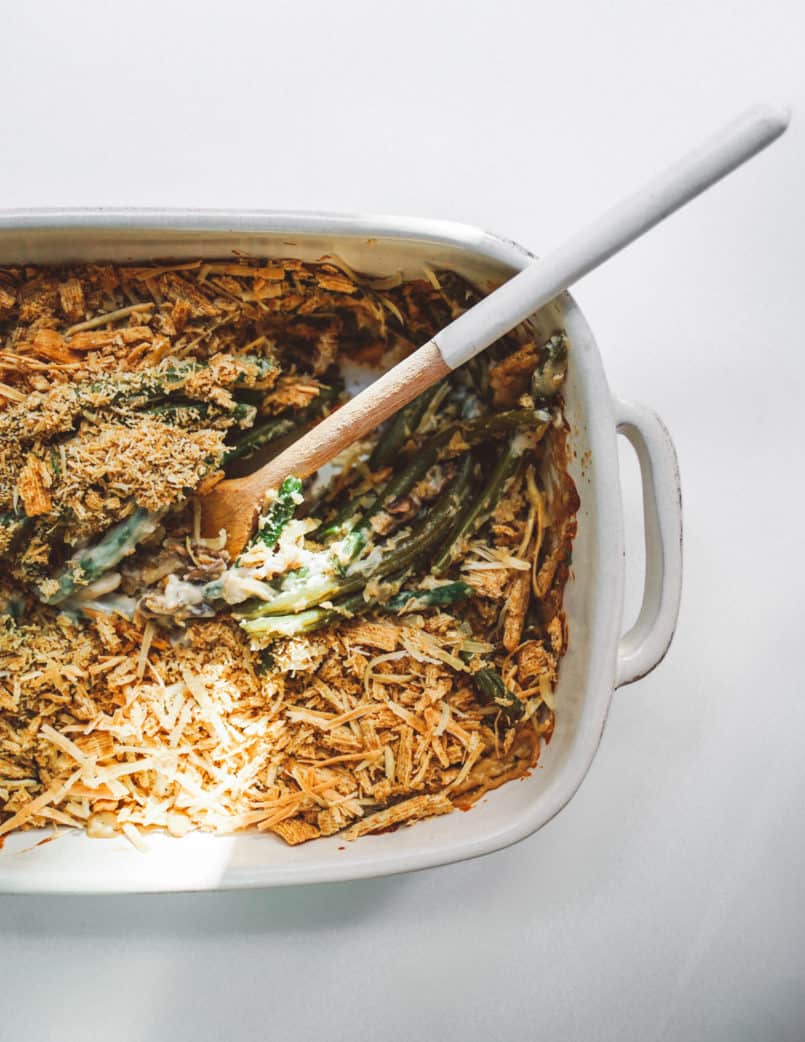 15 Nov

Crunchy Green Bean Casserole

Triscuit crackers have been a long time staple in my kitchen, making frequent appearances on platters, spreads and alongside my favorite dips but I got to thinking- there has to be other ways to use this delicious cracker. Lo and behold my Green Bean Casserole with a crunchy Triscuit topping! A warm, comforting casserole perfectly suited for the cozy Fall weather we have been experiencing, with a healthy whole grain crunch. I am always trying to think of new and creative ways to use ingredients, and I have to tell you this was a real hit in my house.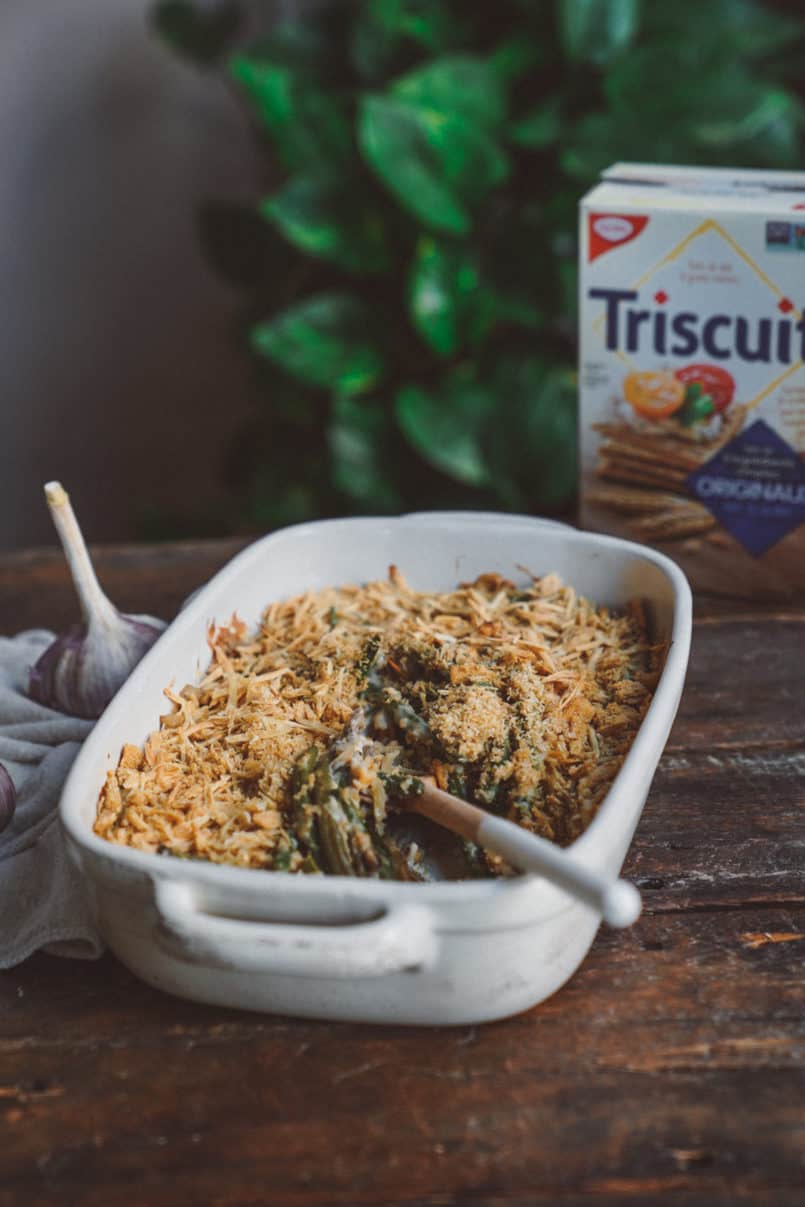 Let's Talk Green Beans
Anyone who eats a mostly plant based diet knows the importance of veggies, legumes, and beans. So where do green beans fit into all of this? They separate themselves from your usual black, kidney, or pinto bean because we eat the entire plant, peapod and all. That gives the main ingredient in this vegan dish some special qualities:
Low FODMAP and lots of fiber – Hello gut health!
Full of immune boosting antioxidants
High in vitamin K for strong bones
Low in calories but not in flavour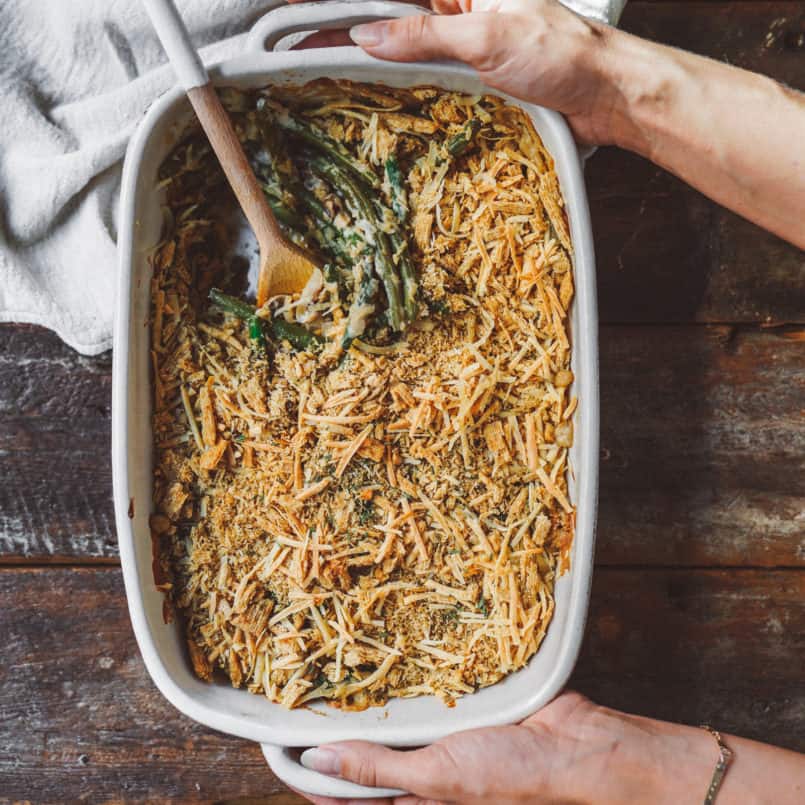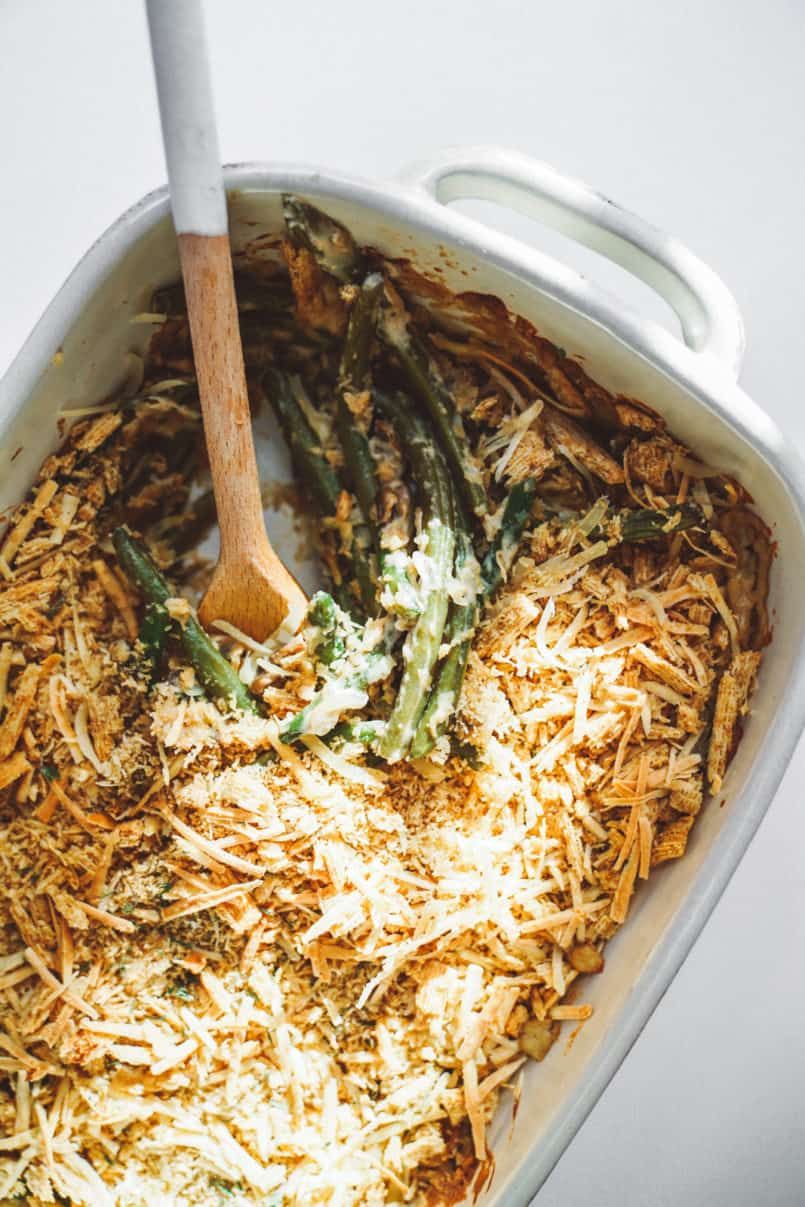 Another promising quality this Green Bean Casserole has is that green beans can be grown at home in your garden for almost half the year (for us folks in Canada) pretty easily. So having an abundance of this seasonal plant out your back door will make this dish even more satisfying!
Vegan Holiday Side Dishes
The Holidays are such a great opportunity to try out a bunch of different recipes and experiment with new and unexpected ingredients. That is why I loved using Triscuit Crackers for the crunchy topping on this Green Bean Casserole. As an added bonus, this dish can be made in advance and warmed for dinner later. If you have a few holiday events to prepare for, here are some other side dishes that I know will be crowd pleasers:


Cracker Dippin
Now what to do with any left over Triscuit Crackers? These 100% whole grain wheat crackers are the perfect snack on their own but I've included some of my best plant based dips to pair them with: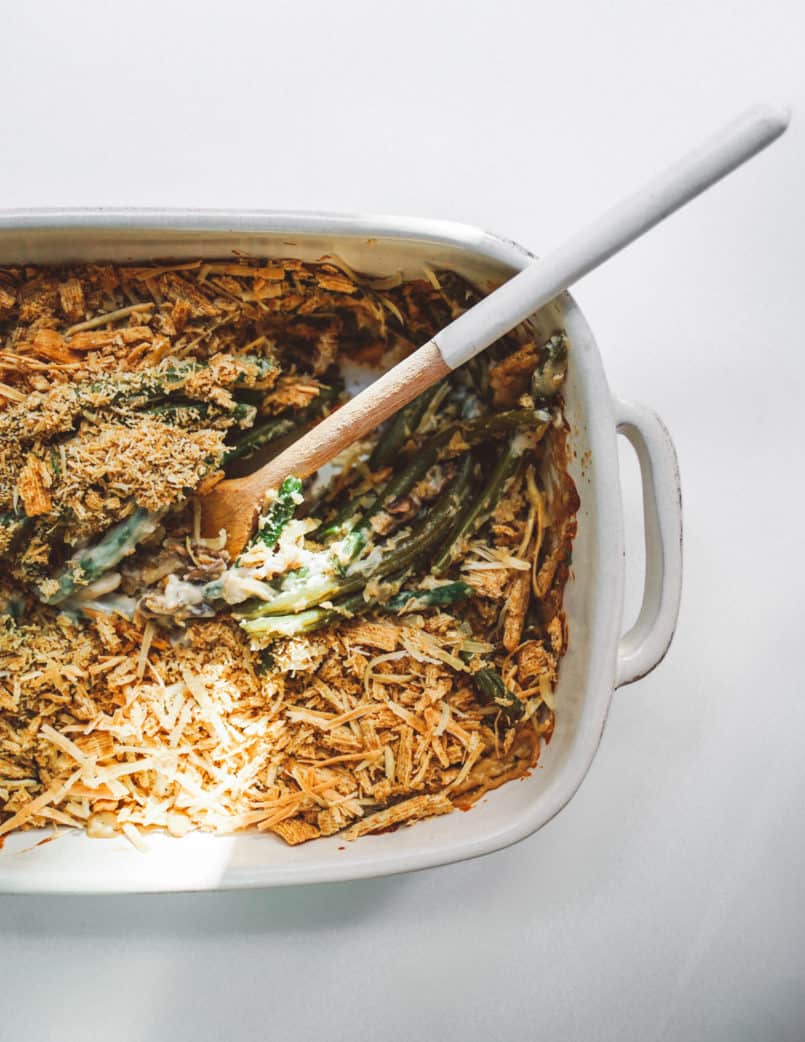 Whether you're cooking for the holidays or just a night in, try looking in your pantry for some inspiration to spruce up any dish. This crunchy green bean casserole is the perfect place to start to really get your creative juices flowing. Let me know what other side dishes you want to see get a makeover or any that you've come up with!
Print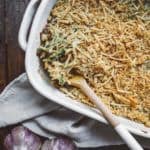 Crunchy Green Bean Casserole
Author:

Prep Time:

1 0 minutes

Cook Time:

50 minutes

Total Time:

1 hour

Yield:

5-6

Category:

Main

Cuisine:

Vegan
---
Ingredients
1 1/4 cup raw cashews, soaked in water for up to at least 3 hours
1 3/4 cup water
1 clove of garlic
2 tsp lemon juice
1 tbsp. nutritional yeast
season to taste
1 tbsp. olive oil
3 cups cremini mushrooms,  thinly cut
2 shallots, finely chopped
6 cups green beans
1 1/2 cups of Original Trisciut, roughly chopped to form a breading
1/2 cup vegan parmesan cheese
---
Instructions
Soak cashews for at least 3 hours or overnight.
Preheat oven to 350F.
Into a blender add your cashews, water, garlic, lemon, seasoning and nutritional yeast.  This will need to blend for around 1-2 minutes or until perfectly smooth, like cream!
Into a medium pan add olive oil and heat for a few seconds on medium before adding your mushrooms, shallots and garlic.  Season to taste and cook down till the mushrooms have reduced by nearly half.  Add your green beans to the pan and stir till everything is well mixed.  Pour your cashew cream into the beans and stir once again till everything is well coated. Transfer the beans in sauce into a 12 X 8 inch casserole dish.  Top with your crushed Triscuit Crackers and vegan parm.
Cover casserole dish in tin foil and bake for 30 minutes at 350F.  Remove tin foil and finish cooking for 10 more minutes.
Serve hot as the perfect side this holiday season!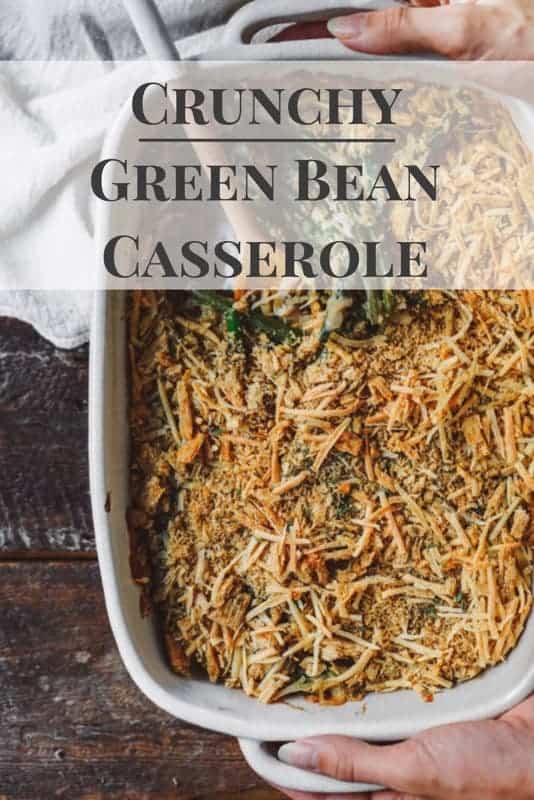 Disclaimer: This post was sponsored by Triscuit Crackers