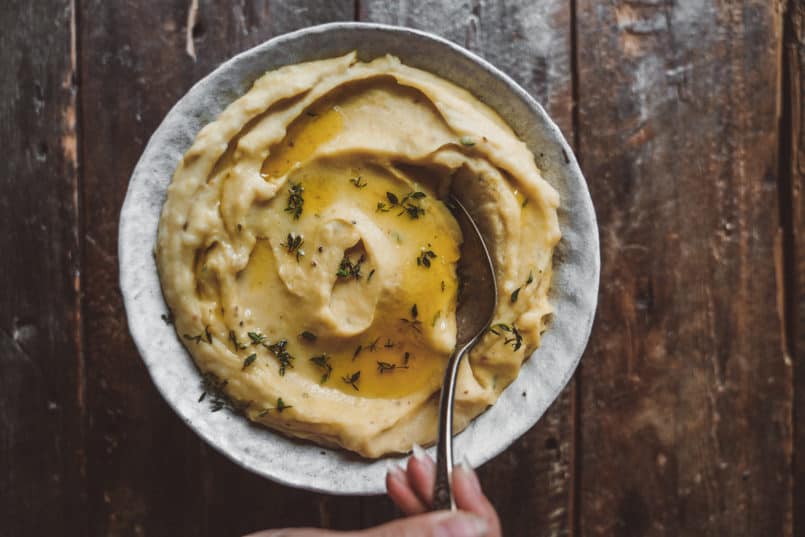 07 Dec

Caramelized Onion + Garlic Thyme Mashed Potatoes

Is there anything better than smooth and creamy mashed potatoes? What about a plant based vegan Food By Maria version? That's right, it's time to take your mashed potatoes to the next level. With a few choice ingredients you'll have your family asking for the recipe at Christmas dinner.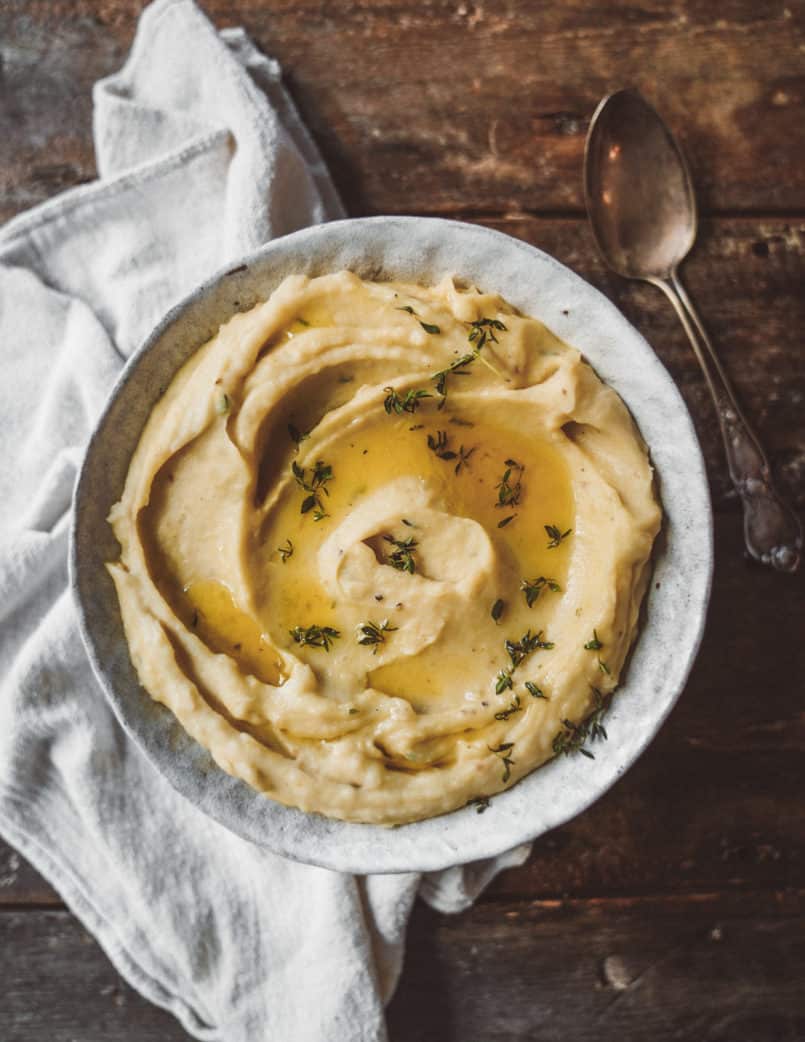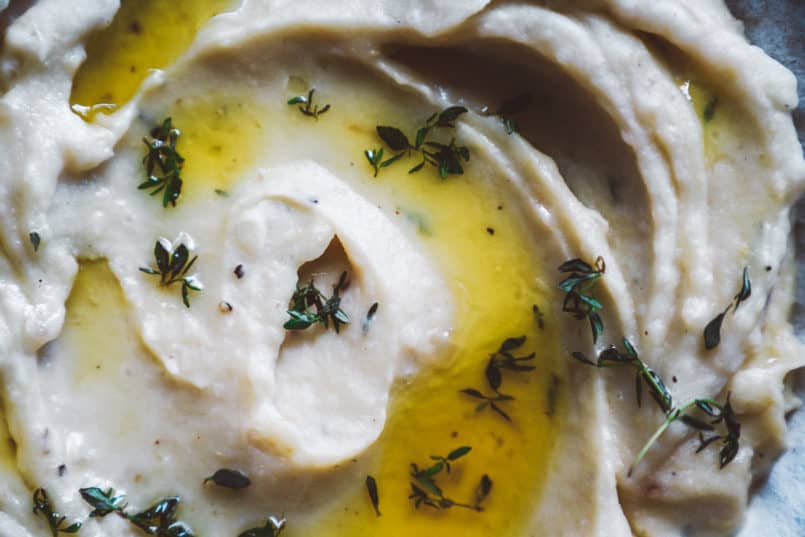 More Than Mashed Potatoes
You know we love us some potatoes, in any shape or form, you can mash, bake, slice, or grill them. They are full of vitamins and minerals, and help up your daily protein and fiber intake. This hearty vegetable is a favourite of mine and I've used it in a few other dishes: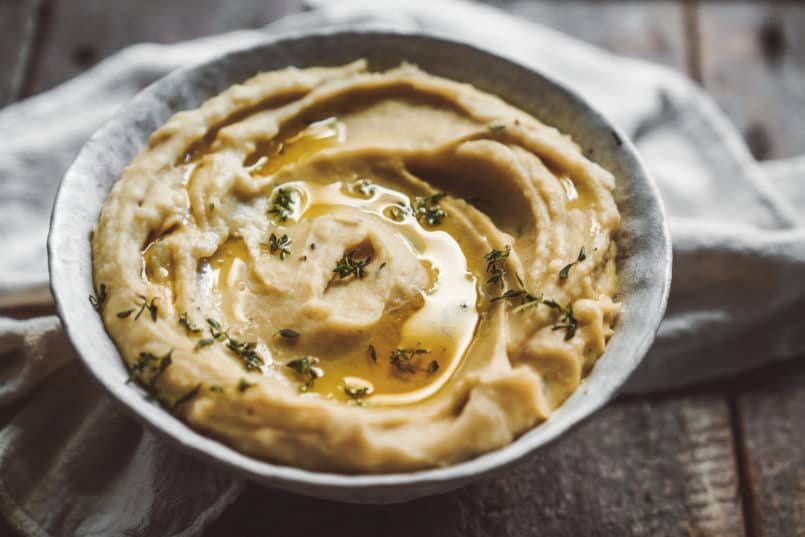 Time To Talk Thyme
Thyme is a popular herb used in Italian cooking and can be found both dried and fresh at most grocery stores. Historically, the Greeks believed thyme inspired courage so they would use it in baths and burn it as incense. So maybe save a few sprigs from this recipe and do as the Greeks do! Other uses for Thyme:
As an essential oil Thymol is found to have antifungal and antiseptic applications
Gargling with warm thyme water can help cough and sore throat symptoms
Thyme can aide in the digestion of fatty foods
 The Vegan Not So Secret Ingredient
I've talked about nutritional yeast before, but it must be said again: I put that stuff on EVERYTHING! Whether you are vegan, plant based, or just love food, you need to make nutritional yeast a staple in your pantry. My go to is Bob's Red Mill, I always have a bag on hand and another for back up. So what is nutritional yeast? It is a yeast that grows on molasses, where it is harvested, washed, and then dried with heat to deactivate it. It is highly nutritious and will add extra protein, minerals, vitamins, and antioxidants to your meal.
Now that the Christmas season is upon us, get ready to mash some potatoes and serve up this delicous, plant based, and new family favourite side dish.
Print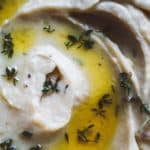 Caramelized Onion + Garlic Thyme Mashed Potatoes
Author:

Prep Time:

10 minutes

Cook Time:

20 minutes

Total Time:

30 minutes

Yield:

3-4

Category:

Sides

Cuisine:

Vegan
---
Ingredients
5 medium sized russet potatoes, peeled, washed – cut in 1-2 inch chunks for boiling
1 medium sized sweet white onion, finely chopped
3 cloves of garlic
2-3 tbsp. extra virgin olive oil
2-3 tbsp. nutritional yeast
1 heaped tbsp. vegan butter
season to taste
dash of lemon
1 tbsp. fresh thyme
2 tbsp. plant based milk
To garnish, drizzling of oil and dash of fresh thyme!
---
Instructions
Bring a large pot of water to a boil and cook your potatoes until soft and fork tender.
Into a cast iron skillet add a dash of olive oil and cook your onions and garlic on low-medium heat till caramelized, fragrant and tender.  This may take as long as it takes to cook the potatoes.  Stir often to avoid burning.  The slower you cook these the better.
Into a high speed blender add your strained potatoes, onion + garlic mixture and the rest of your ingredients.  Using a blender tamper push the ingredients down and blend for around 1 minute or until perfectly smooth.  Add more milk, 1 tbsp. at a time if your blender is finding it hard to reach that consistency.
Serve hot with a drizzle of oil and dusting of fresh thyme!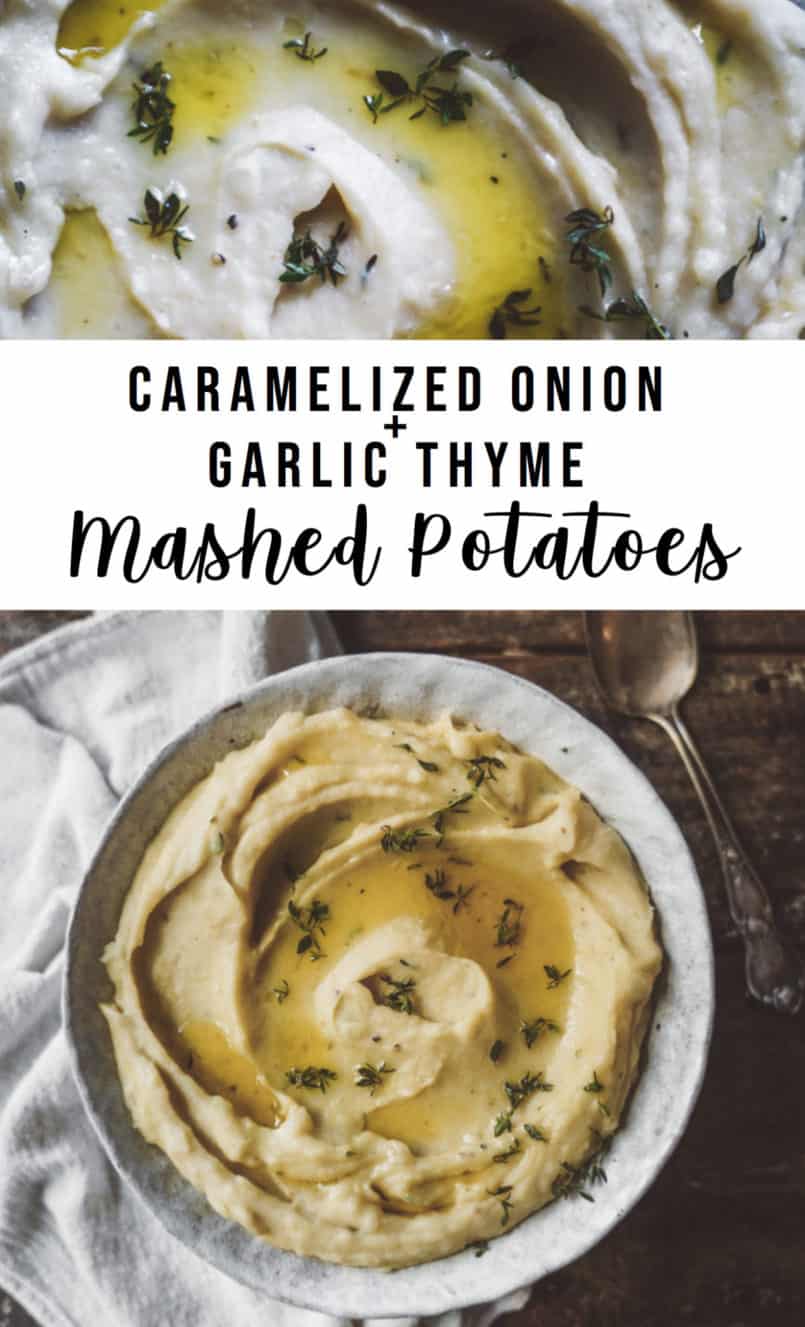 Disclaimer: This post was sponsored by Bob's Red Mill