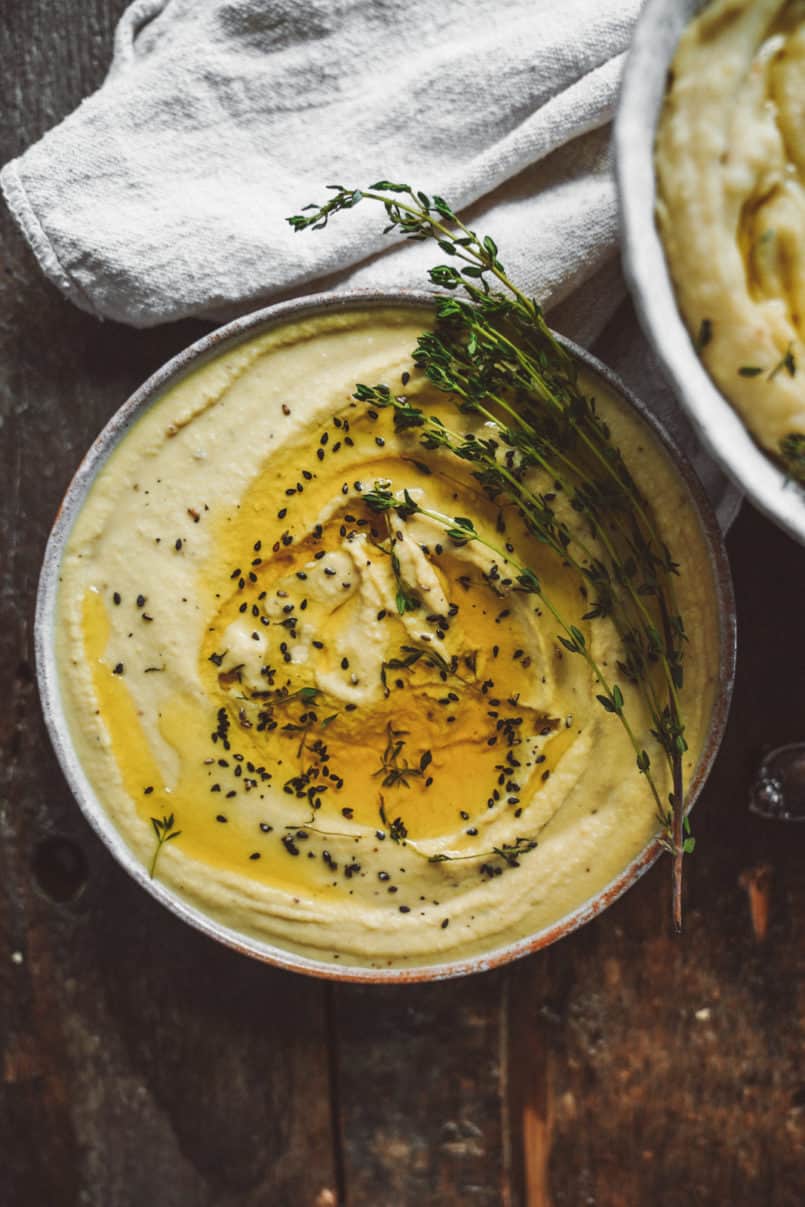 07 Dec

Fava Bean Hummus

As every good Greek person knows, hummus should be considered as an essential, right up there on the list next to toilet paper and water! Infact, I think my body is made up of 80% water and the other 20% is hummus. For anyone who is trying to eat more plant based, hummus is such a versatile vegan spread. For that reason I have made many different versions of the classic chickpea hummus and wanted to mix it up by using fava beans as the base for this delicious dip!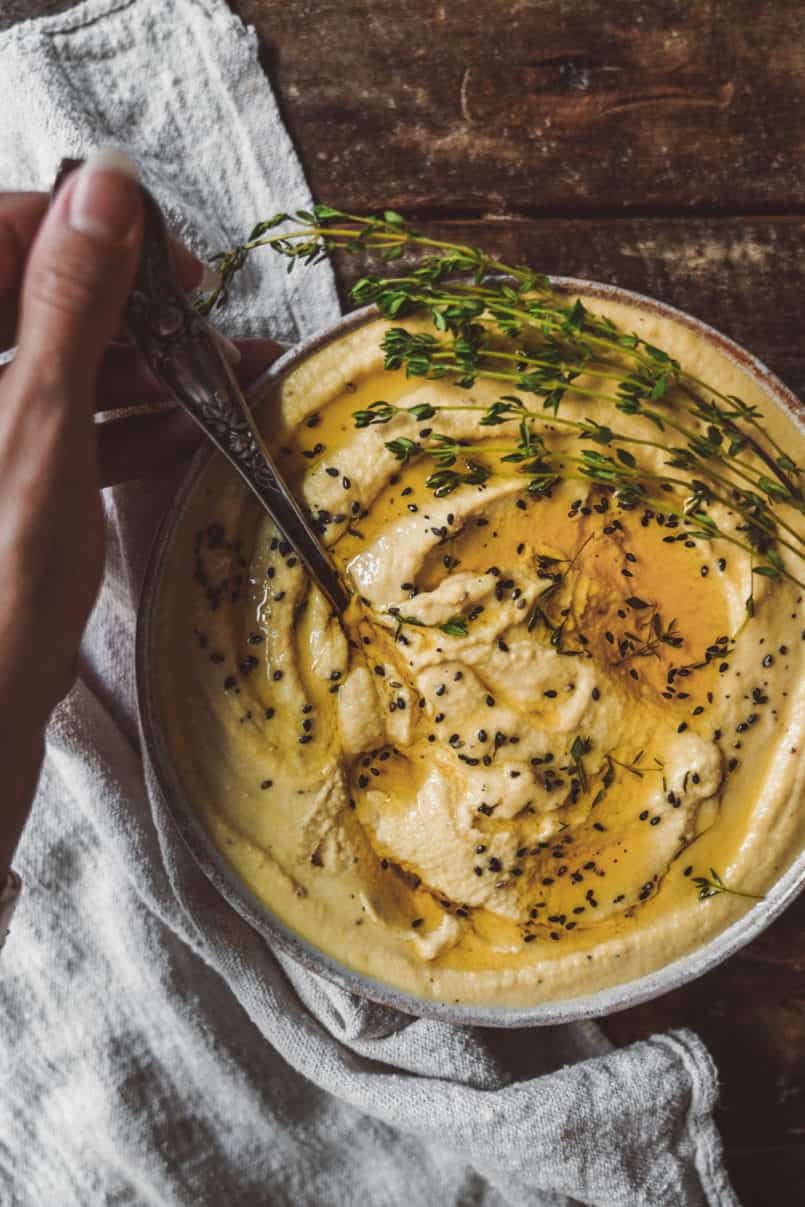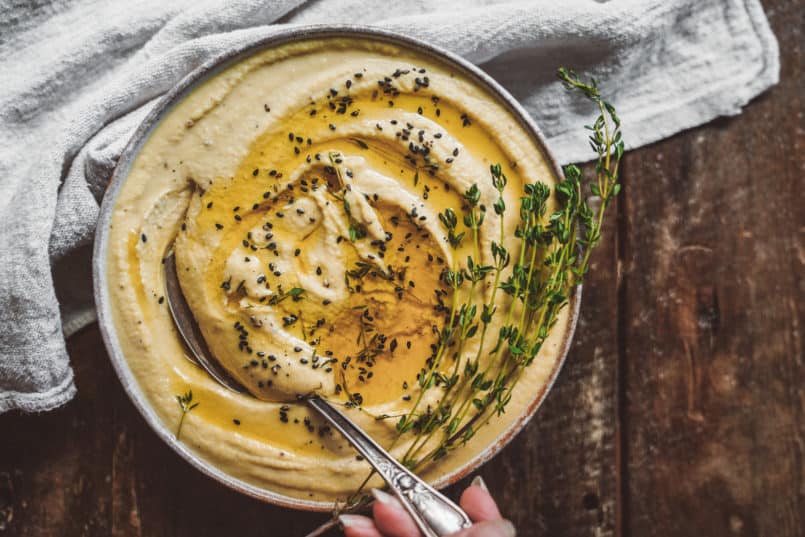 Fava What?
Fava beans pack a serious punch of nutrition so they were an easy pick as a chickpea substitute! They give this hummus a rich creamy texture with a long list of health benefits. Some of the top nutritional values are actually super beneficial for women! One cooked cup of these Bob's Red Mill Fava Beans will give you:
44% RDA of Folate; super important for women during pregnancy
14% RDA of Iron; women need more Iron than men, thank you menstruation
100% RDA of Manganese; a diet high in Manganese can help prevent osteoporosis and may decrease the severity of PMS!
37% RDA of Fiber; because everyone needs to have good poops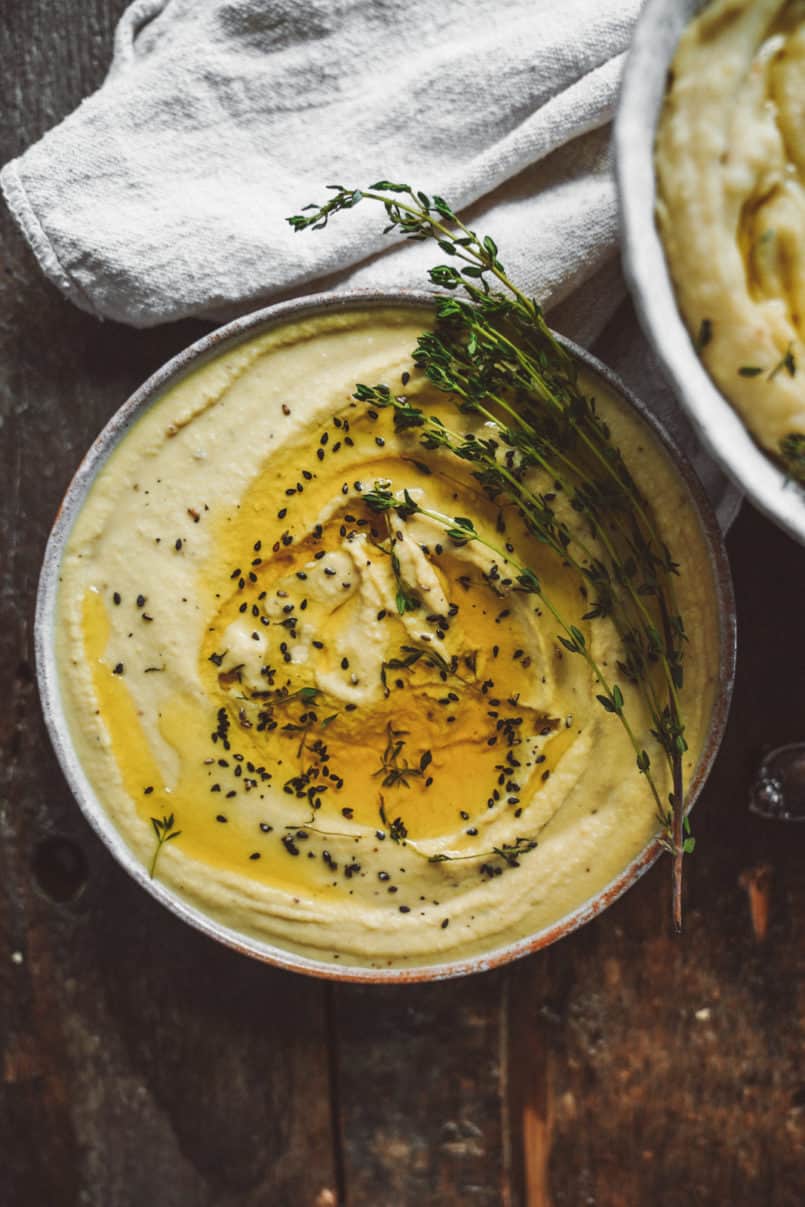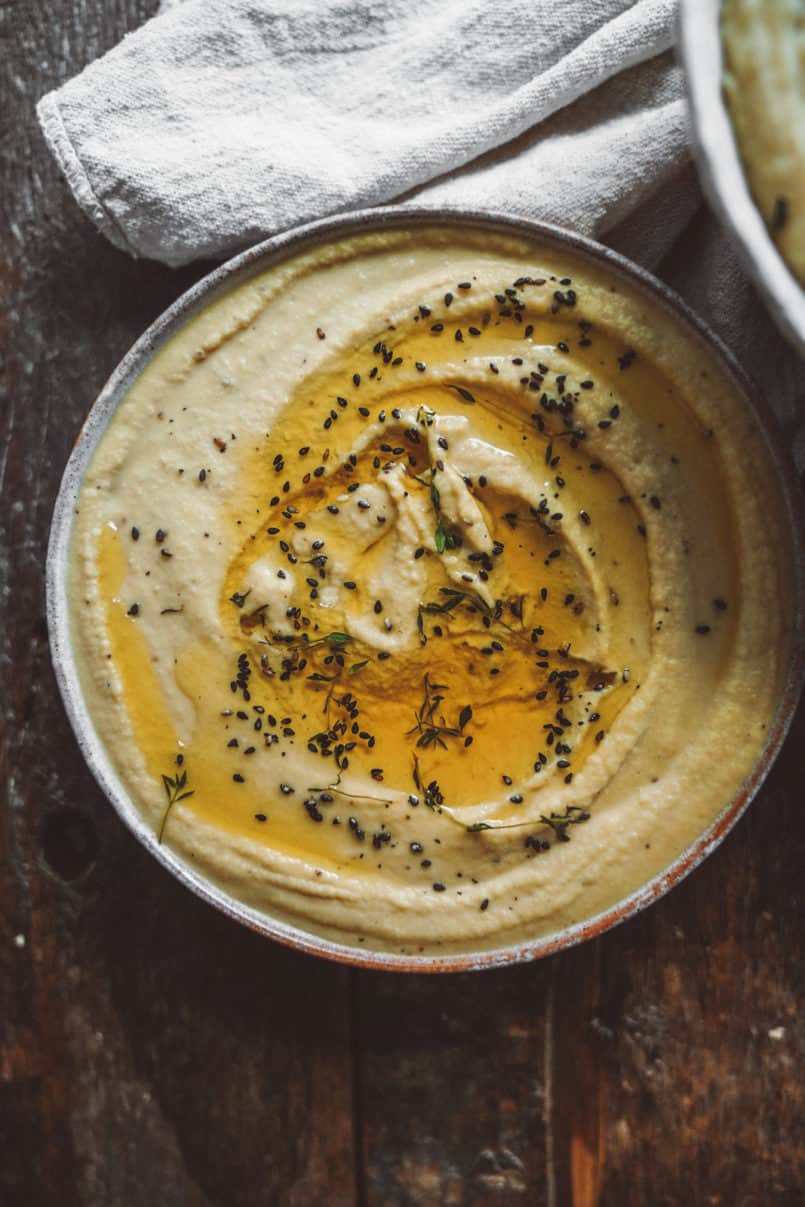 Plant Based Hummus + Other Dips
As someone who is always on the move, dips and pita are such an easy and convenient snack for me to pack around. I can make a big batch of hummus early in the week and portion out smaller containers and little bags of pita to throw in my bag. For all you mommas out there, this is also a great healthy snack for your kiddos. I like to mix up my dips week to week as well, check out: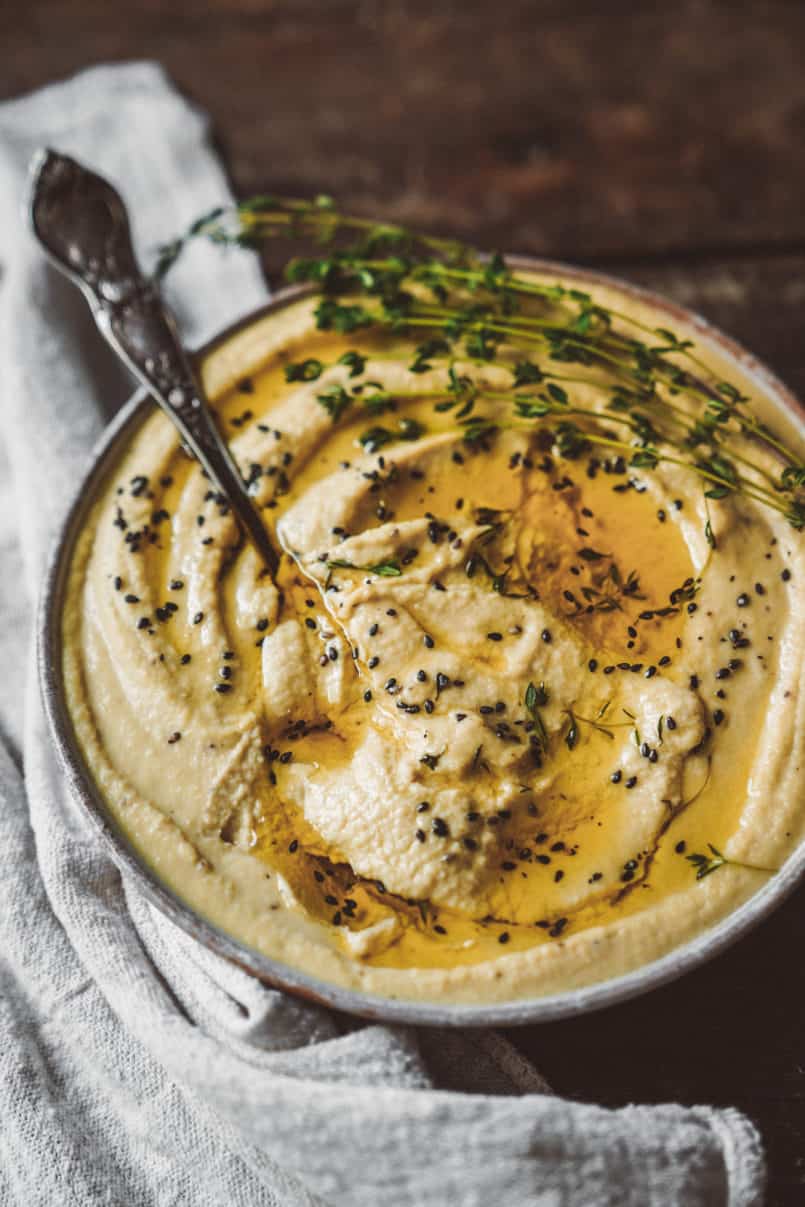 This hummus is perfect for sharing, even though you might want to save it all for yourself. Use veggie sticks, pita, or chips to dip and spread it on wraps and sandwiches. It makes a great party platter and is super quick and easy to whip up. Your friends will think you're super fancy with your made from scratch hummus veggie tray! Let me know if you tried our Fave Bean Hummus and your favourite dips to share.
Print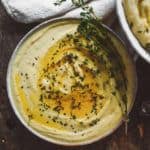 Fava Bean Hummus
Author:

Prep Time:

3 hours

Cook Time:

30 minutes

Total Time:

3 hours and 30 minutes

Yield:

1

Category:

Dip

Cuisine:

Vegan
---
Ingredients
2 cups uncooked fava beans
1 cup cooked or canned chickpeas
1 heaped tbsp. tahini
1 tbsp. lemon juice
season to taste
2 garlic cloves
1 tsp. dried oregano
1 tsp .dried thyme
garnish with black sesame seeds, garlic and fresh thyme
---
Instructions
Into a bowl add your fave beans and cover them with water.  The Bob's Red Mill ones don't take long to soak so I only left them in water for 3 hours.
Once they've soaked, drain them and cook in boiling water for around 25 minutes. Make sure to strain and drain this liquid.
Into a food processor add all your ingredients and blend for 2-3 minutes or until silky smooth.
Tip:  if you want that extra extra silkiness add 2-3 tbsp. of freezing water to the mixture while blending.
---
Notes
Will last in a tight sealed container in the fridge for up to 1 week.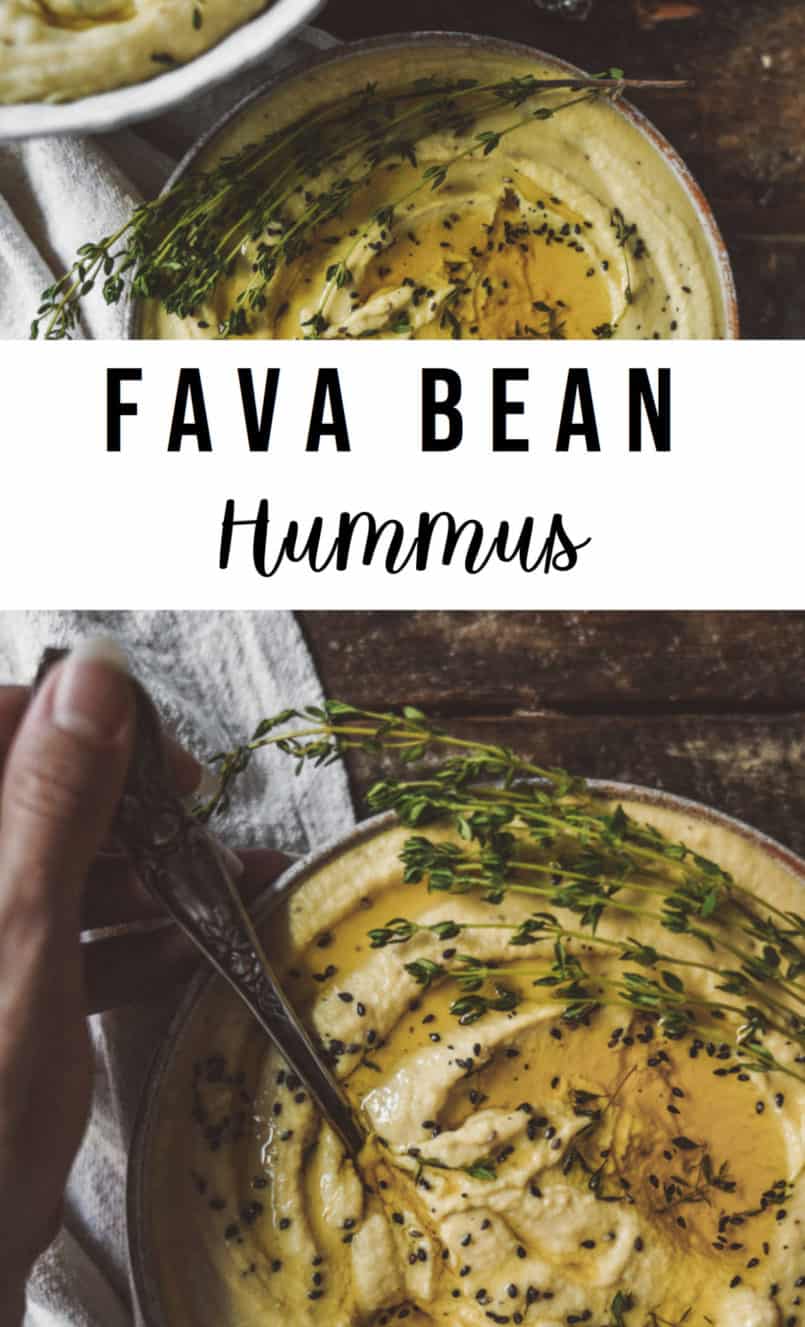 Disclaimer: This post was sponsored by Bob's Red Mill