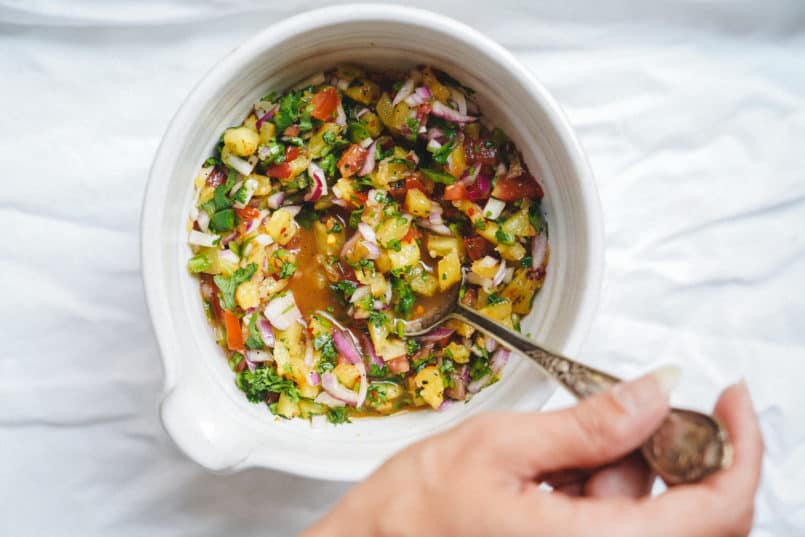 02 Jun

Grilled Pineapple Salsa

I wish we could grow pineapples in Canada so I could eat fresh pineapple all day every day. I recently went on a trip with Tahiti Tourism to the amazing French Polynesian Island. While I was there I had fresh pineapple that tasted like nothing I've ever had before. So to bring a little piece of Tahiti to Canada I created this grilled pineapple salsa.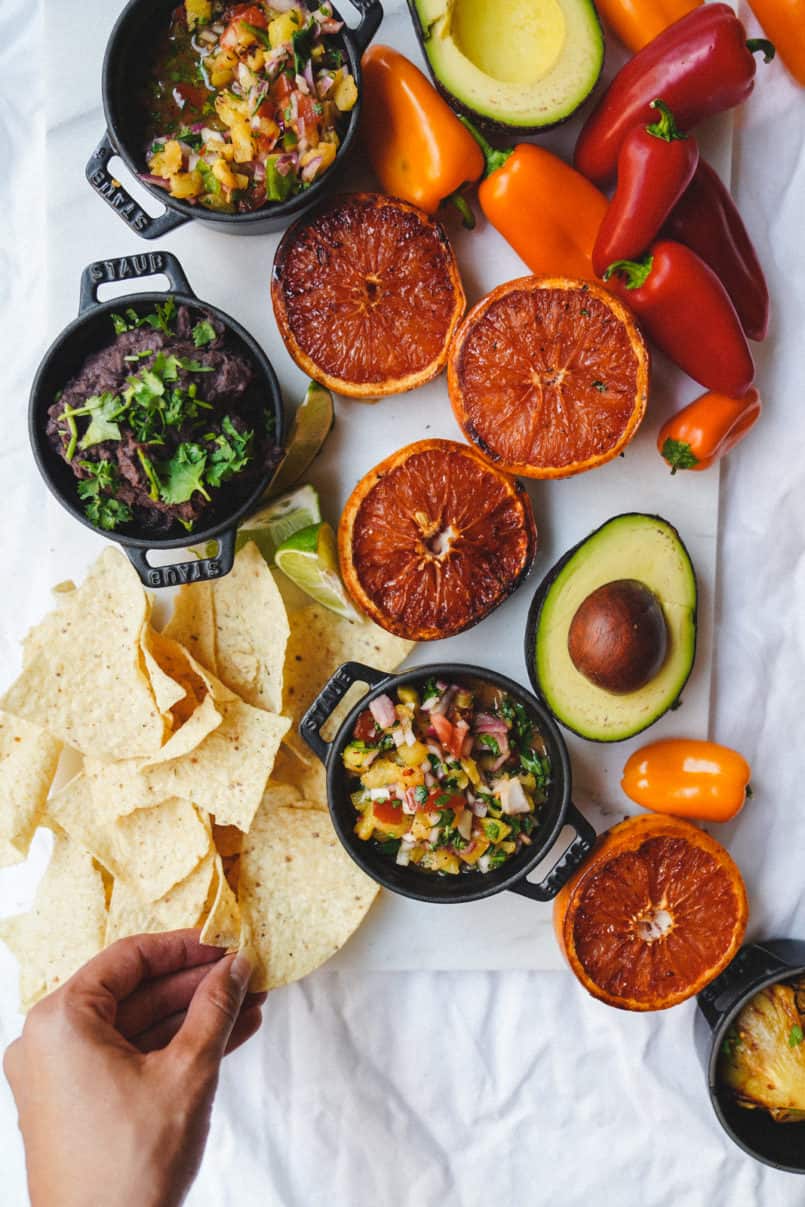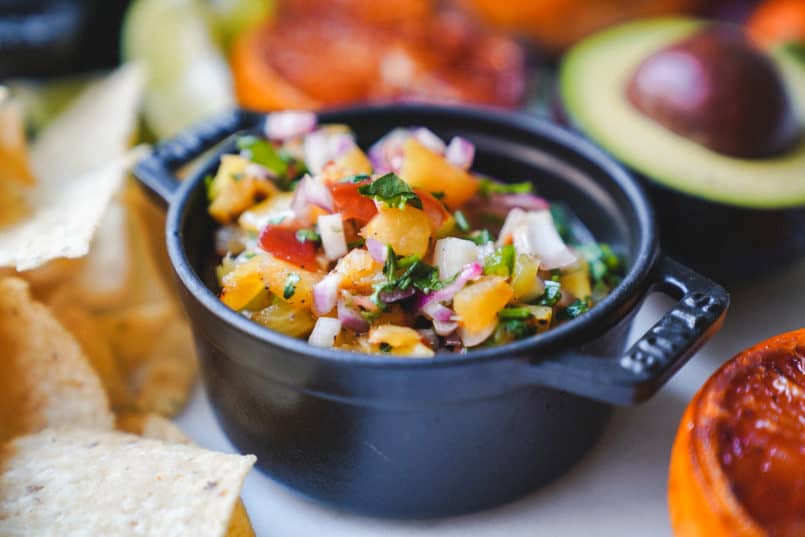 Eating Fresh
After enjoying all of the fresh fruit while traveling to Tahiti it really made me realize that while we are lucky to even get exotic fruit imported, it just isn't the same. But we can still do our best to try and eat local and seasonal where and when we can. It's as simple as buying local carrots over a packaged version that you have no idea where they came from. You'll be able to taste the difference. This is because when you eat local, that produce is harvested at peak ripeness and in season versus being harvested early in order to be shipped and travel to a grocery store. Eating local has so many benefits, so take a look at where your food is coming from and what's in season. Not only will you be helping the environment, but your food will also be bursting with flavor!


Pineapple
When perusing the store for a ripe pineapple, there are a few telltale signs that it's ripe for the grilling:
Smell the bottom of the pineapple. It should smell sweet and just like a pineapple. I know that sounds obvious but an underripe pineapple won't have a smell and an overripe one will start to smell like fermented fruit.
Give the pineapple a little squeeze. It should have a little give under your fingers.
Lastly, pull at some of the inner leaves at the top. They should pop out with ease.
Once you've taken your perfect pineapple home and hacked away at it (check out youtube for lots of different ways to cut into your pineapple) enjoy a few bites of that juicy, sweet fruit before it hits the grill to be made into my Tahitian inspired vegan salsa.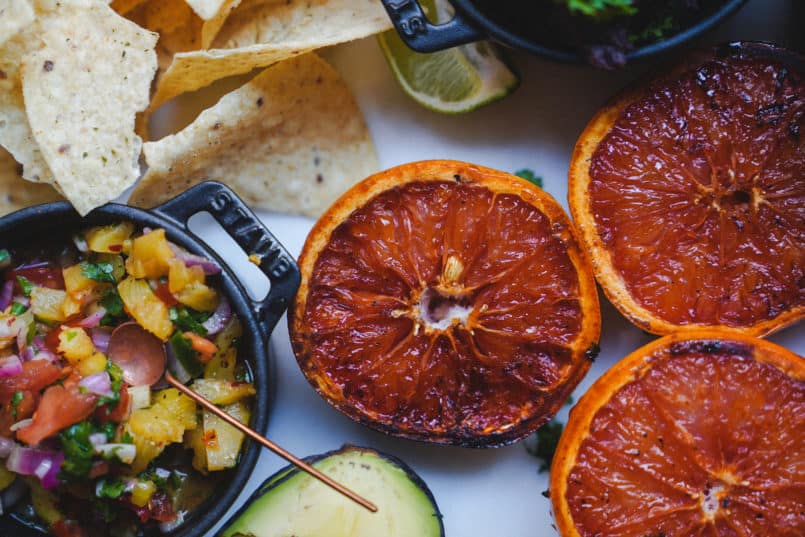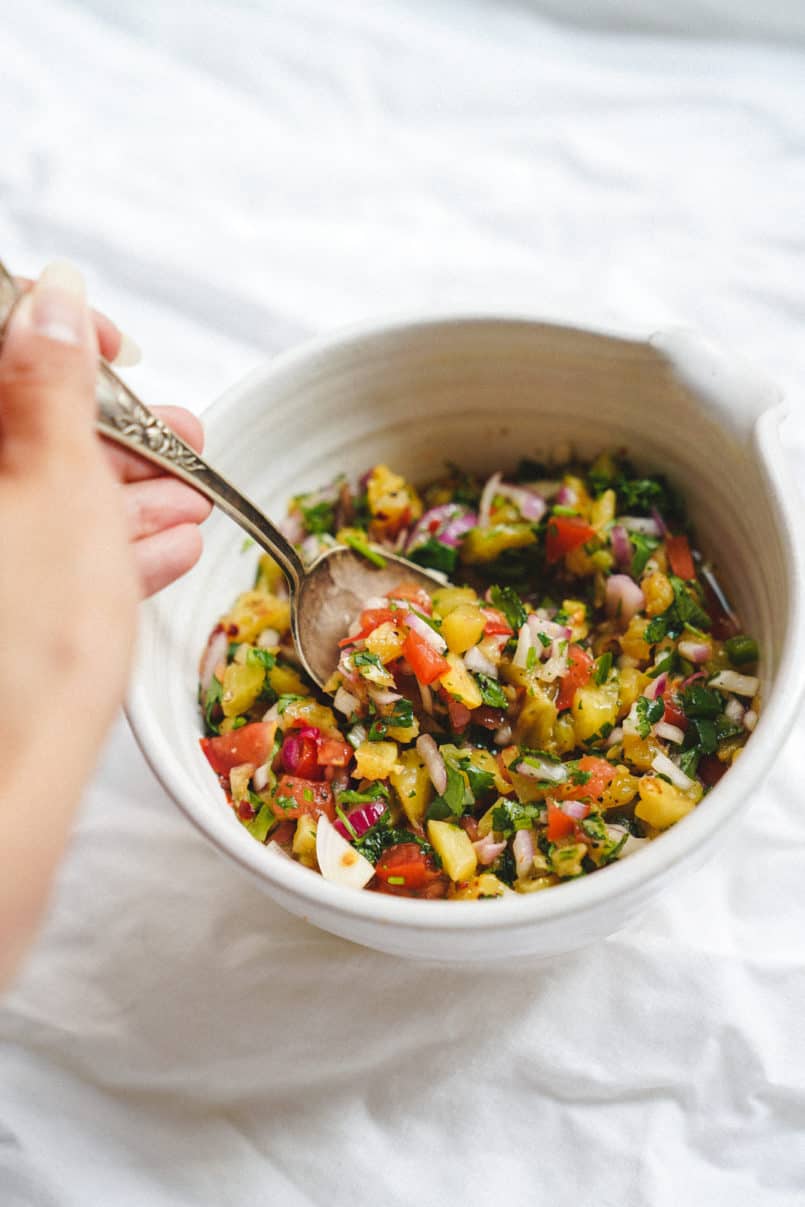 Salsa + Dips
This vegan grilled pineapple salsa is super easy to put together and can be made in advance. It actually gets better the longer it sits so don't hesitate to make it early. It's fresh and bright, perfect for summer plant-based BBQs and bringing over to friends with a chilled bottle of rose. If you like this recipe and want to add to your table of dips make sure to give some of these other vegan and plant-based spreads a try:
So grab a bag of chips, or make some of your own crackers to dip into this fresh summer grilled pineapple salsa. Check out the recipe below and don't forget to let me know what you think over at @foodbymaria! Tag #foodbymaria and #fearnotfoodisyourfriend so I can see all your beautiful recreations.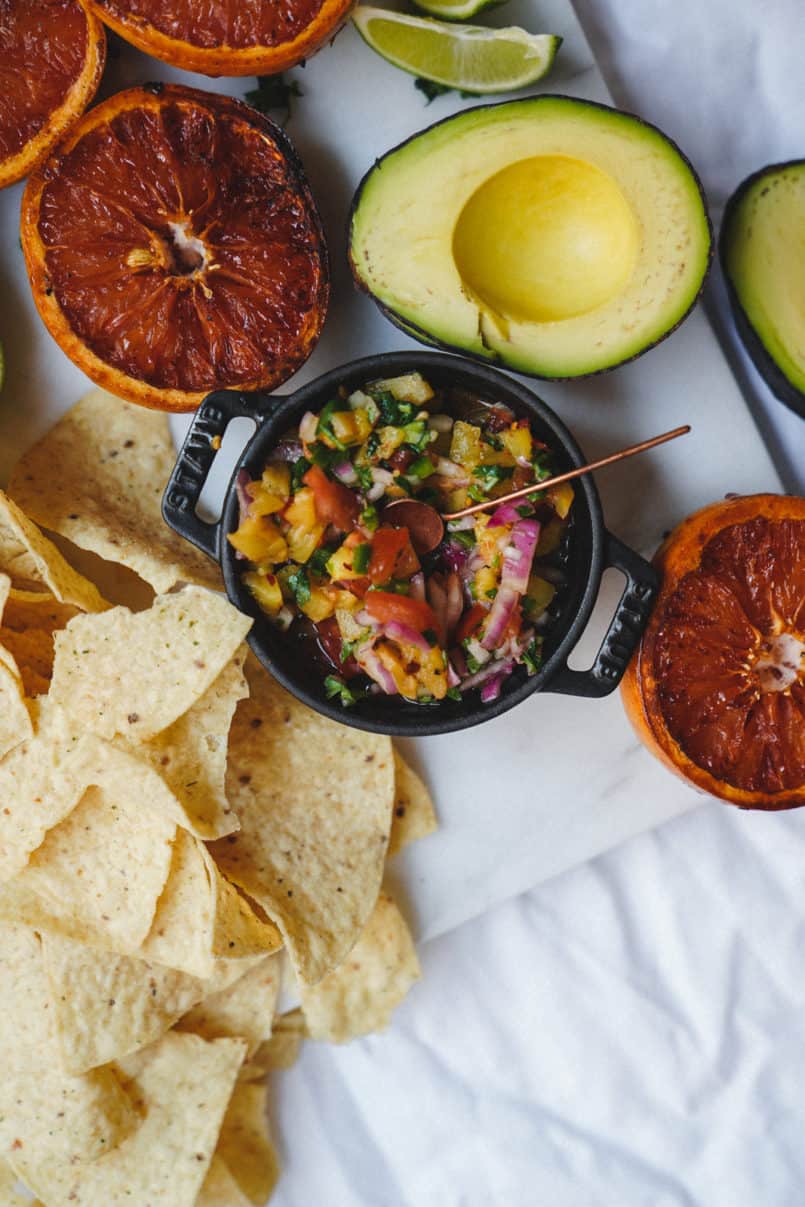 Print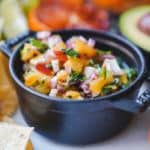 Grilled Pineapple Salsa
Prep Time:

10 minutes

Total Time:

10 minutes

Yield:

1

Category:

Dips + Spreads

Cuisine:

Vegan
---
Ingredients
1 1/2 cups grilled pineapple
3/4 cup fresh tomato, finely chopped
1/3 cup red onion, finely chopped
1/4 cup fresh cilantro, finely chopped
Juice from half a lime
3 tbsp fresh jalapeños, seeded, finely chopped
1 tbsp hot sauce
1 tbsp olive oil
season to taste
dash of chilli flakes
---
Instructions
Into a medium sized bowl add all your ingredients.  Stir till well combined and place into your fridge to marry for around 1-2 hours.  Serve with chips!
---
Notes
Will last in fridge for up to one week in a tight sealed container.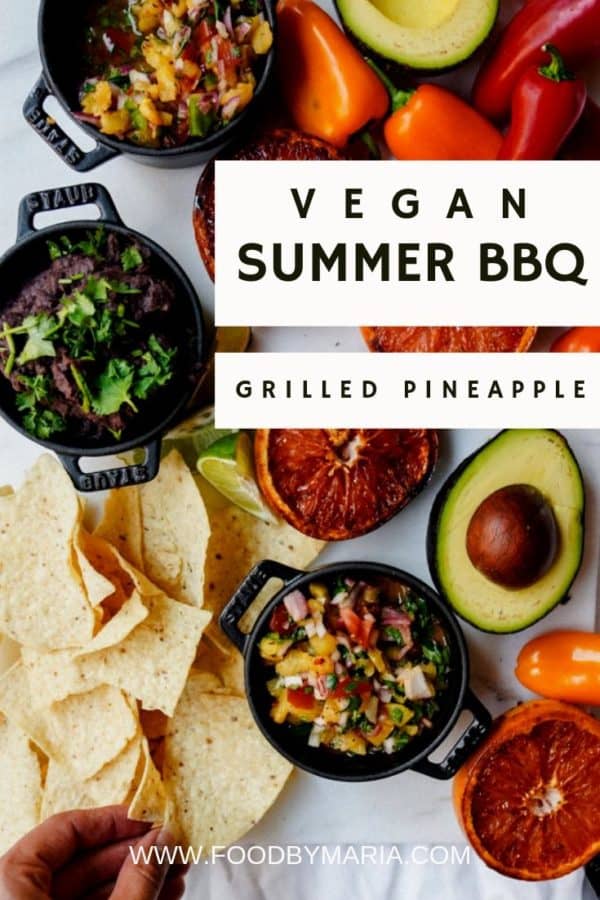 Disclaimer: This post was sponsored by Tahiti Tourism