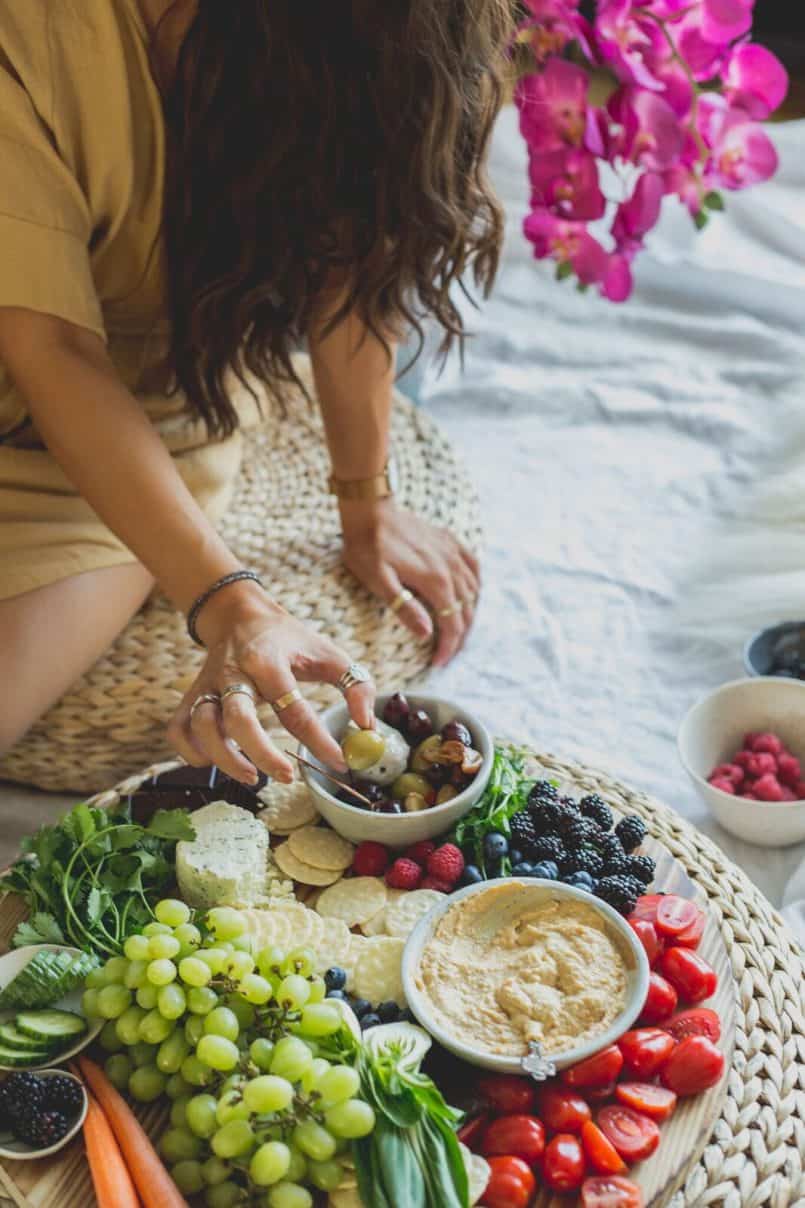 05 Apr

Red Lentil Hummus Dip

So I've always had a mega obsession with hummus and other easy-to-make vegan dips that are perfect for snacking. They're usually really simple to make, healthy, and perfect when you're a busy bee like me and just want a quick snack. Also, they can be super great to bring to or have at a party. Who doesn't look a good platter of vegetables, crackers, dips and all that fun stuff?

This red lentil hummus dip is one of my favs and is 110% plant-based. It only takes a few ingredients to make, and you'll have it whipped up in ten minutes or less! The best part that makes it better than regular hummus? The magical addition of red lentils. Yum!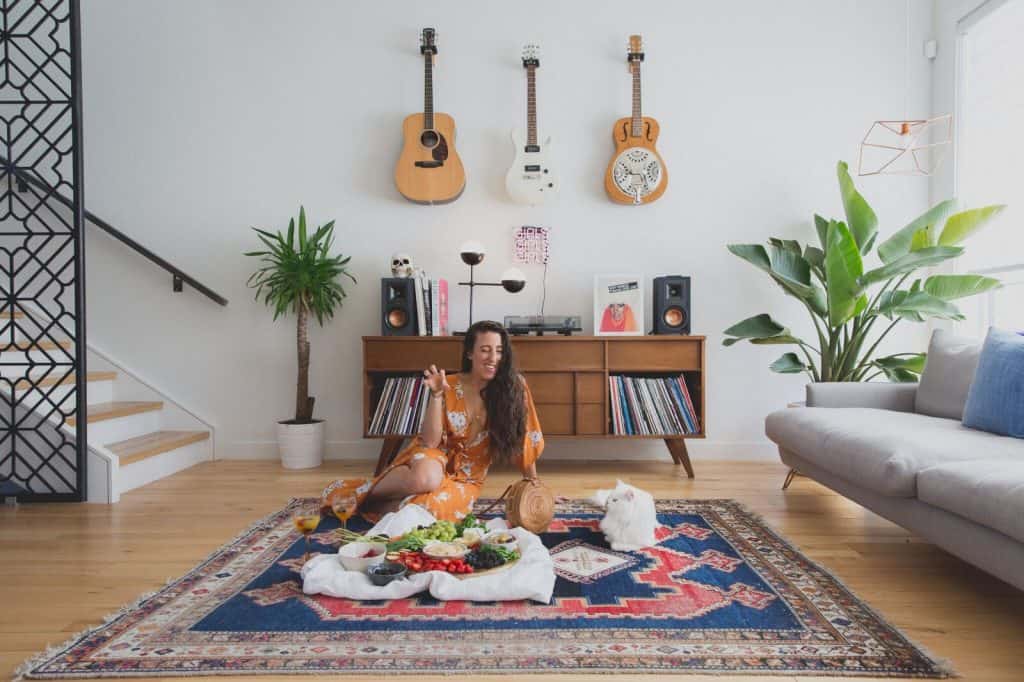 Photo by Chelsea Kindrachuk
Lentils in general are one of my fav things to cook with because they are so versatile. For this recipe, I used Bob's Red Mills red lentils. Red lentils are a bit different from their green and brown lentils as first off, they're super colourful and second off, are the sweetest and nuttiest of the lentil family. Often red lentils are great for curries, or as a thickening agent in things like soups because when cooked through, they get a bit more mushy than other kinds of lentils. Plus, they have a consistency that really soaks up all the flavour into them which really takes any recipe to the next level!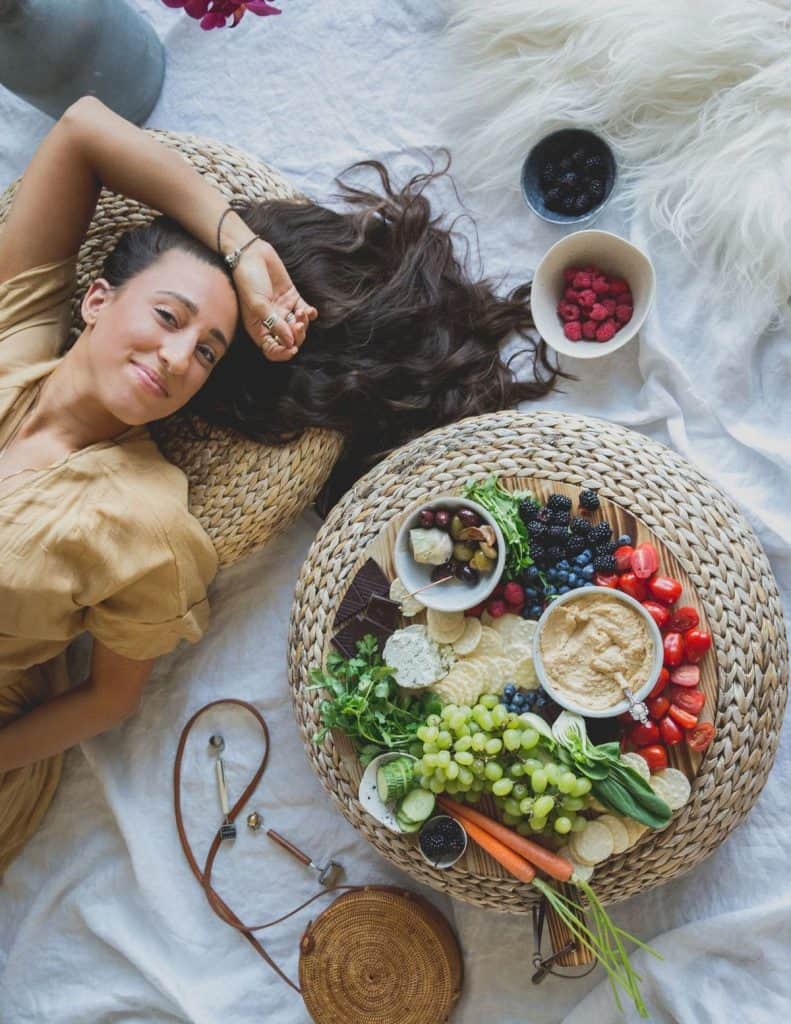 Photo by Chelsea Kindrachuk
The health benefits
Lentils are also magical not just because of how versatile they are for a vegan diet, but also because of their long list of health benefits. Such as:
Helps lower cholesterol
Keeps your heart healthy
Great for digestion
Stabilizes your blood sugar
Excellent source of protein
Helps increase your energy
Low in fat (if you're worried about that kind of thing)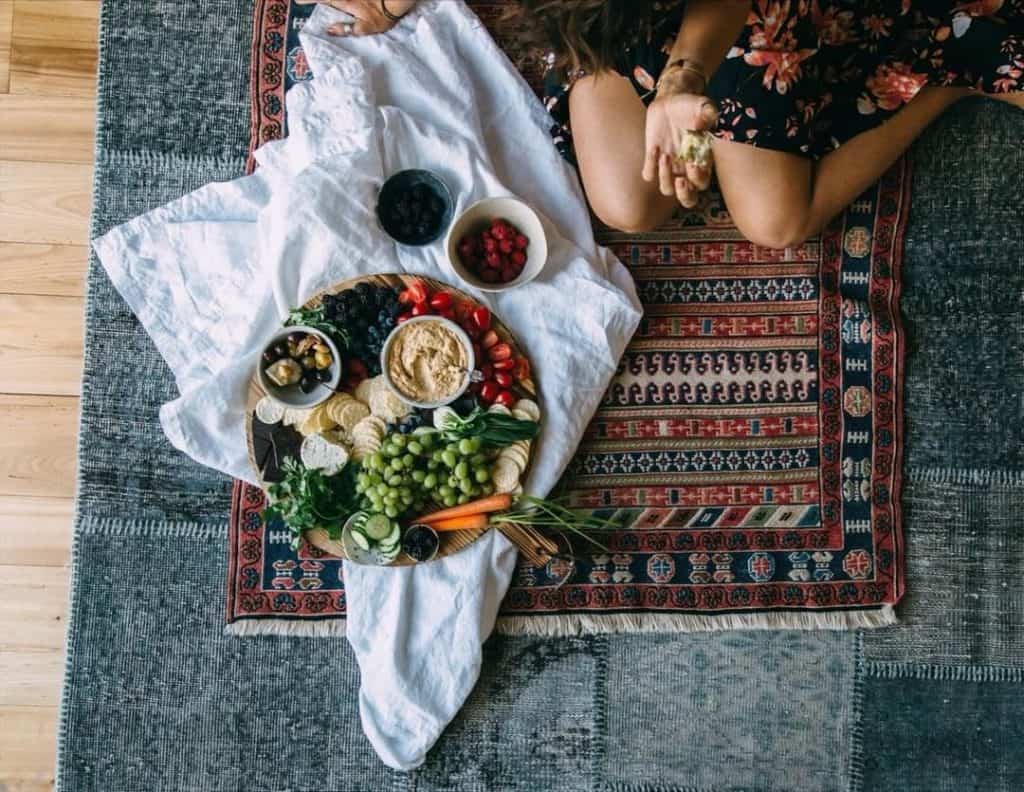 Photo by Chelsea Kindrachuk
Giving your lentils a nice bath
On top of all the health benefits, did I mention how easy these babies are too cook? Seriously anyone can cook lentils, it's pretty hard to screw them up! However, the one thing that most people don't do is soak them before cooking. Why on earth do you need to soak them? Well let me tell you…
It is recommended that you soak lentils before cooking because not only does the water help decrease cooking time, but most importantly, soaking lentils helps eliminate gas-producing compounds. Ever feel bloated or unable to control your farts (yes, I said it) after eating lentils or beans? It's probably because they weren't soaked!
Photo by Chelsea Kindrachuk
Getting creative 
This plant-based dip is really simple to make, and like I said, if you follow the recipe it can be done in ten minutes. However, you can also change things up and add your own flair to this hummus by changing up the lentils for things like chickpeas, black or white beans to add different colours and flavours to the mix.
You can also get creative with your presentation of your beautiful vegan dip, especially when preparing it for a party! Dip alone can look pretty boring, but once you spice it up with a beautiful, colourful plate/platter and surround the dip with tasty vegetables, crackers, and other dip-able items, before you know it you'll have a work of art that looks like you put WAY more time into then you actually did. Don't we love recipes like that?
Print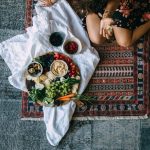 Red Lentil Hummus Dip
Author:

Prep Time:

10 minutes

Cook Time:

0 minutes

Total Time:

10 minutes

Yield:

1

Category:

Dips

Cuisine:

Vegan
---
Ingredients
For the hummus:
1 cup red lentils, soaked, cooked, rinsed – I used Bob's Red Mill
3/4 tsp Himalayan sea salt
1/4 cup tahini
2  garlic cloves, chopped
3 tablespoons olive oil
1/4 cup lemon juice
dash of red wine vinegar
handful of fresh cilantro
Garnish with (optional):
a drizzle of olive oil, dash of paprika and fresh cilantro!
---
Instructions
Soak your lentils overnight in water.  Rinse in the morning and transfer to medium sized sauce pan.  Cover with water, lightly salt and bring to boil, simmer for around 20 minutes or until tender. Strain and let cool.
Combine all ingrients for the hummus into a food processor and blend till well combined, this should take around 1 minute.
Transfer hummus into bowl before serving and top with garnish I suggested or of choice!
---
Notes
Lasts in fridge up to one week in a tight sealed container.
Do you have a favourite dip? Share it below in the comments!