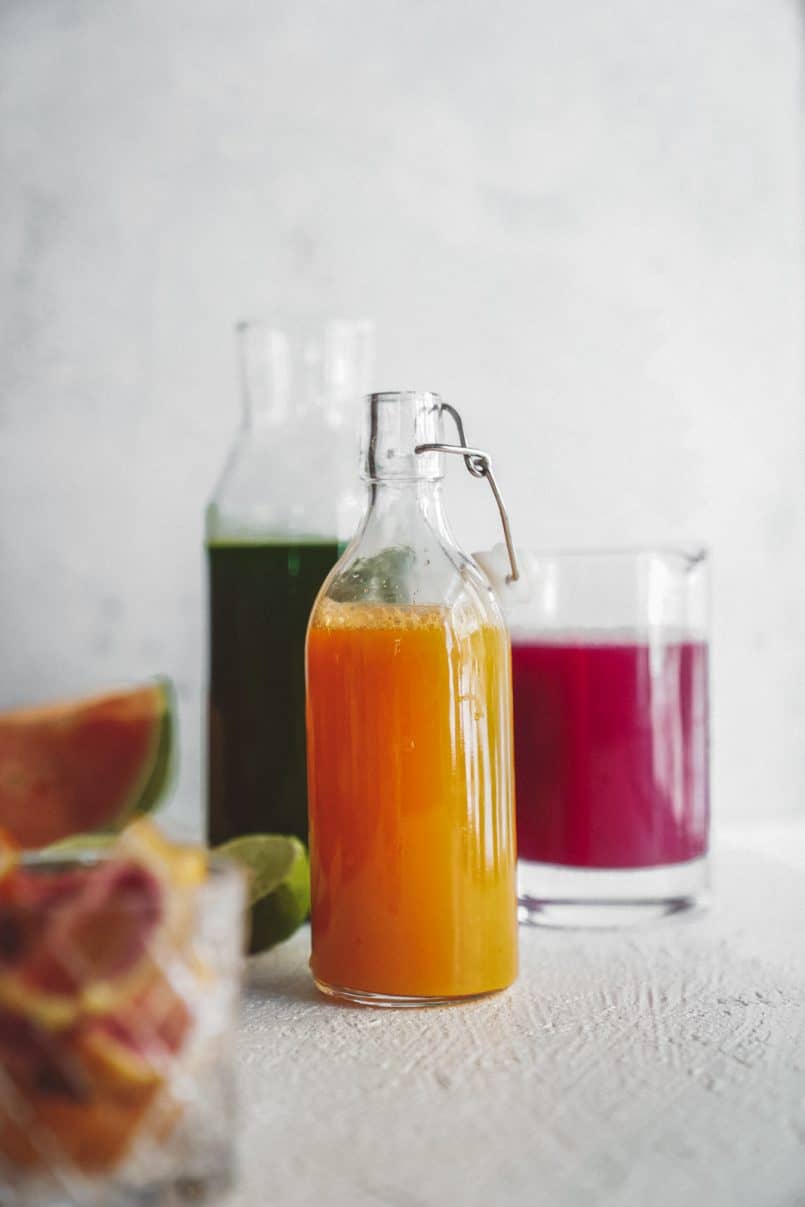 06 Apr

3 Juicer Free Juices for Strong Nails, Skin and Hair

Who doesn't love a good juice? If you're like me, you get sick of drinking water all the time, and it's nice to have a mix of different beverages in your life, especially ones that are healthy, vegan, and add some flavour and excitement to your diet. Juices are great to have in your fridge for a boost of vitamins and healthy plant-based goodness, and did you know you can make juices without having a juicer?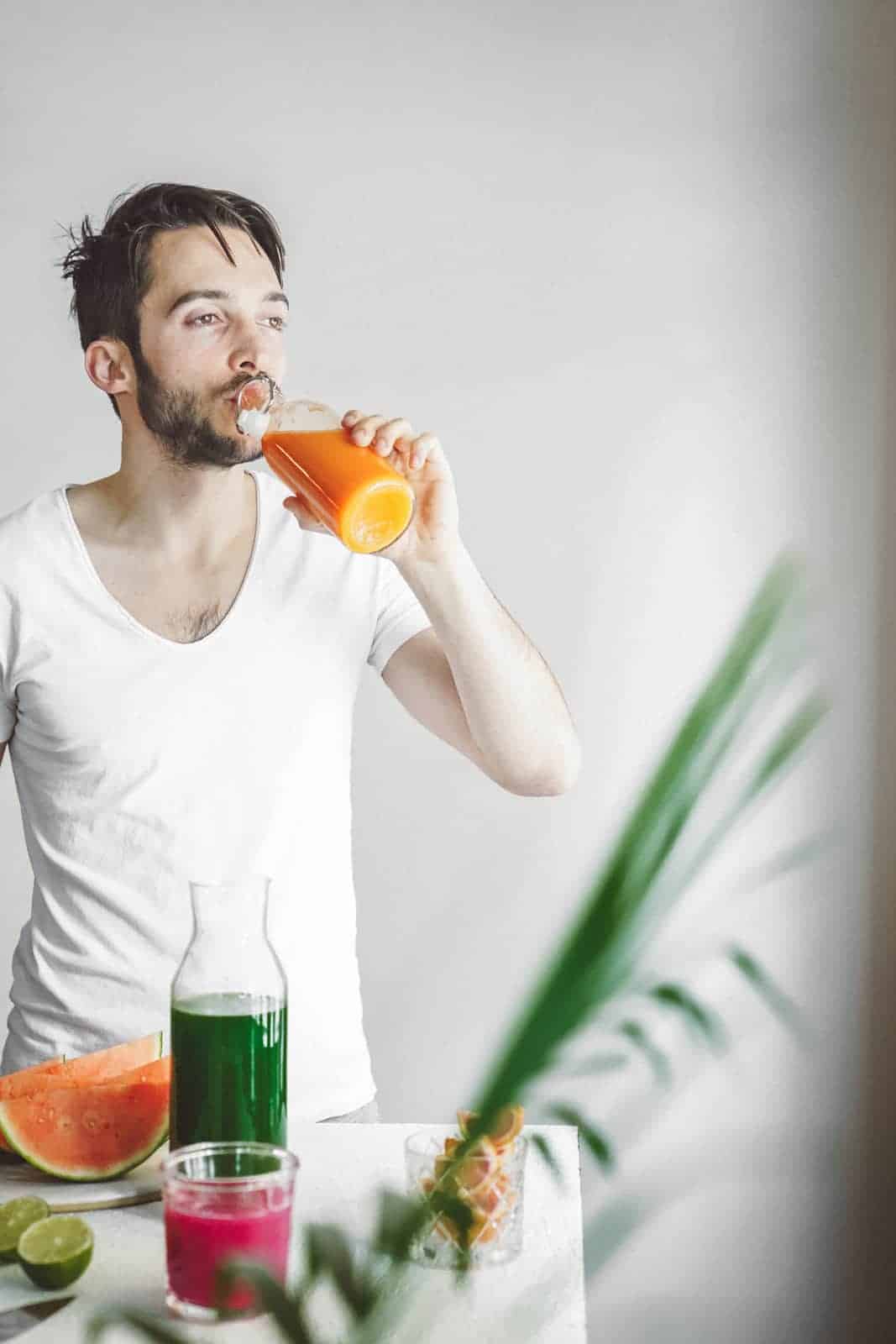 I get it, not everyone has the room or the money to buy a juicer for the amount of times they make juice in a month, however, what many people don't know is that you don't even need a juicer to make some awesome vegan juices. These three recipes only require a blender to make, and a nut milk bag or cheese cloth for straining! Buying fresh pressed vegan juices in stores is super pricey, so these recipes are cheaper, easy-to-make, have less waste, and require little clean-up.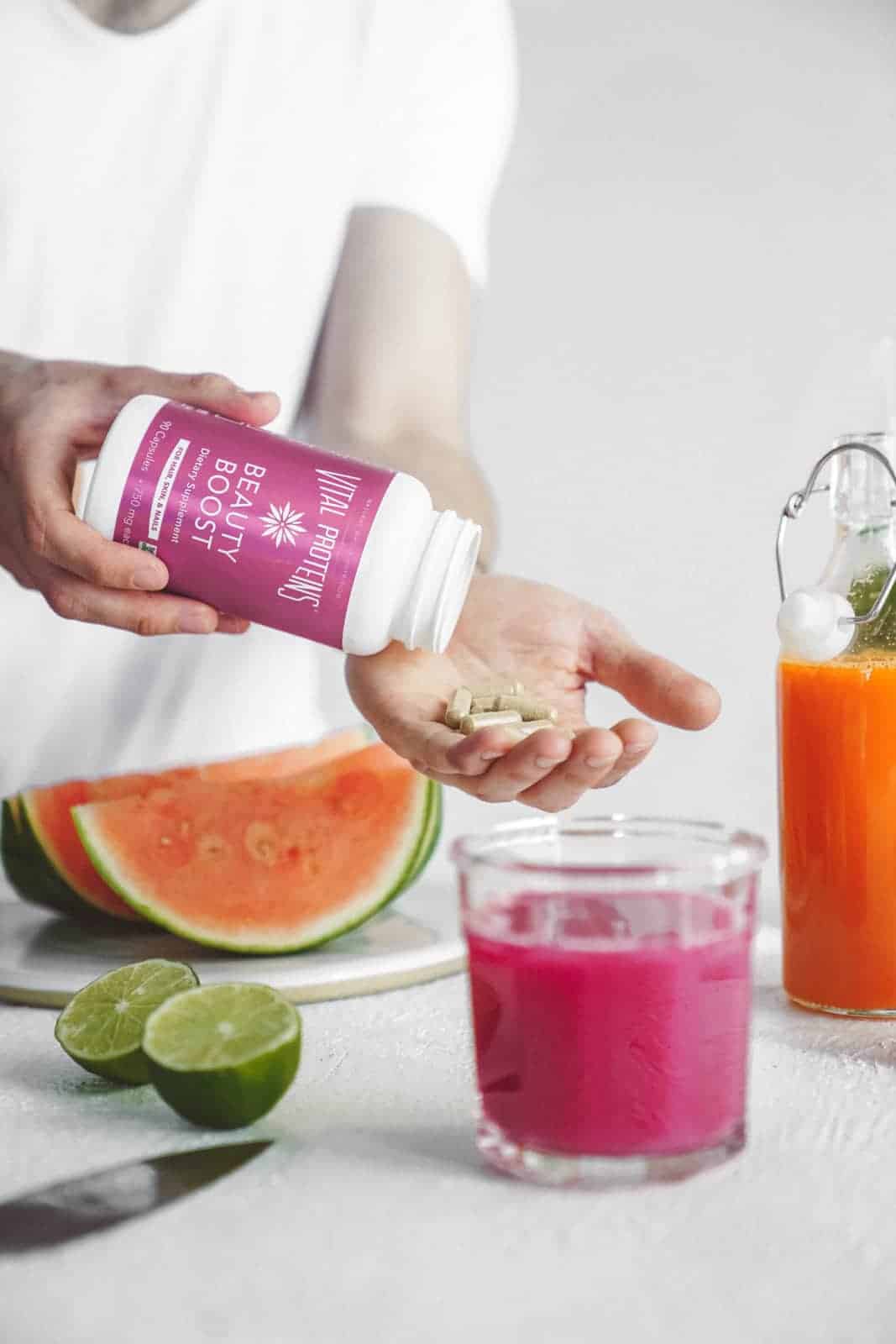 Vital Proteins Beauty Boost
I personally love adding juices to my plant-based diet. I love experimenting with different fruit and vegetables to come up with new and exciting flavours. I find combining juices every so often and Vital Proteins Beauty Boost tablets (I take these 3 times a day) into my diet, I feel great, healthy and notice the difference in my hair, skin and nails!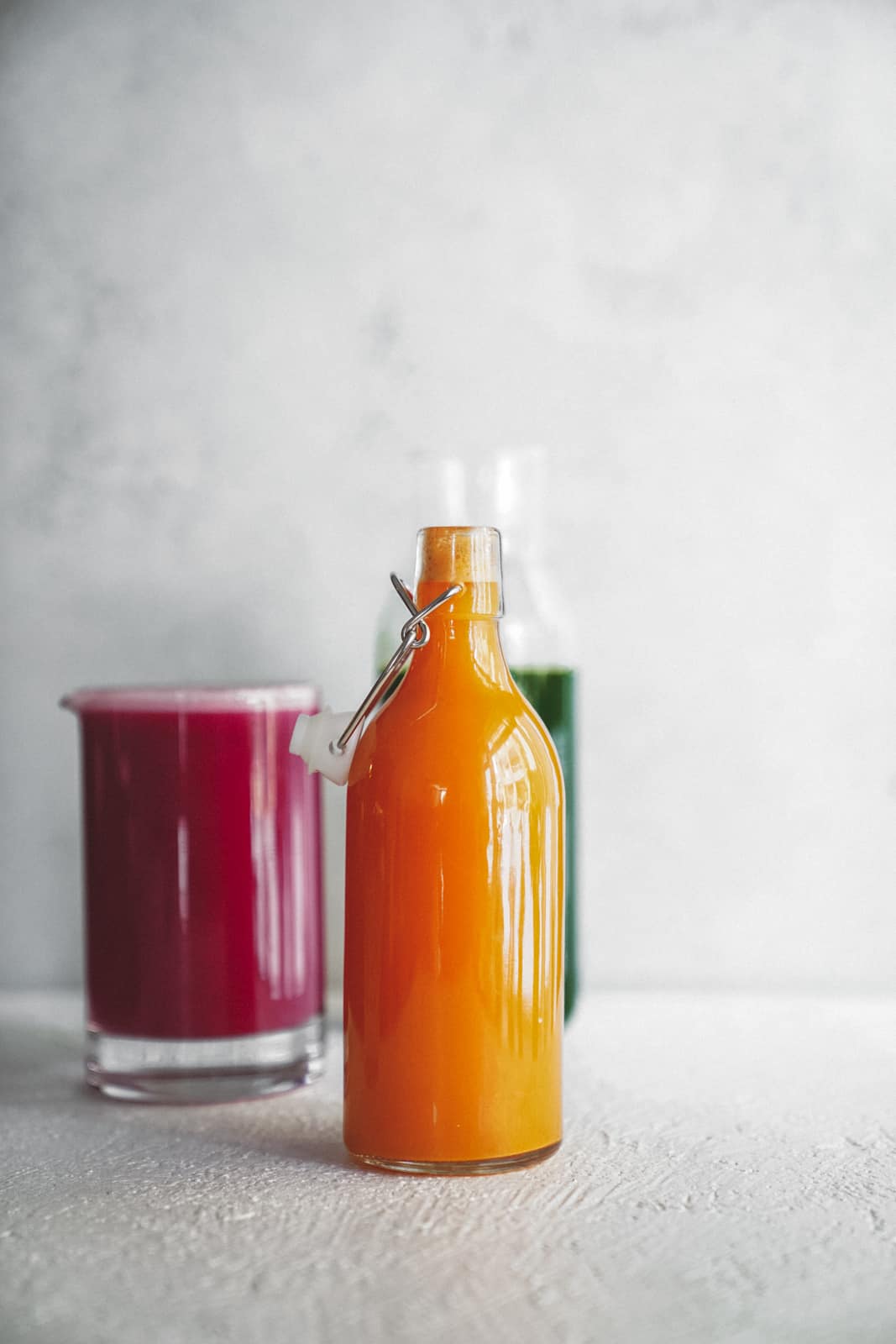 I wrote a post on Vital Proteins Beauty Boost last month that listed all the great benefits of these tablets, however, some of the highlights are:
Helps with your skins elasticity
Boosts your body's collagen production (note, it doesn't contain collagen protein so you should take Beauty Boost with your fav collagen supplement)
Supports healthy skin and hair
Biotin helps you keep a good metabolism
Entirely organic! Vegans and vegetarians rejoice!
Keeps you looking young and fresh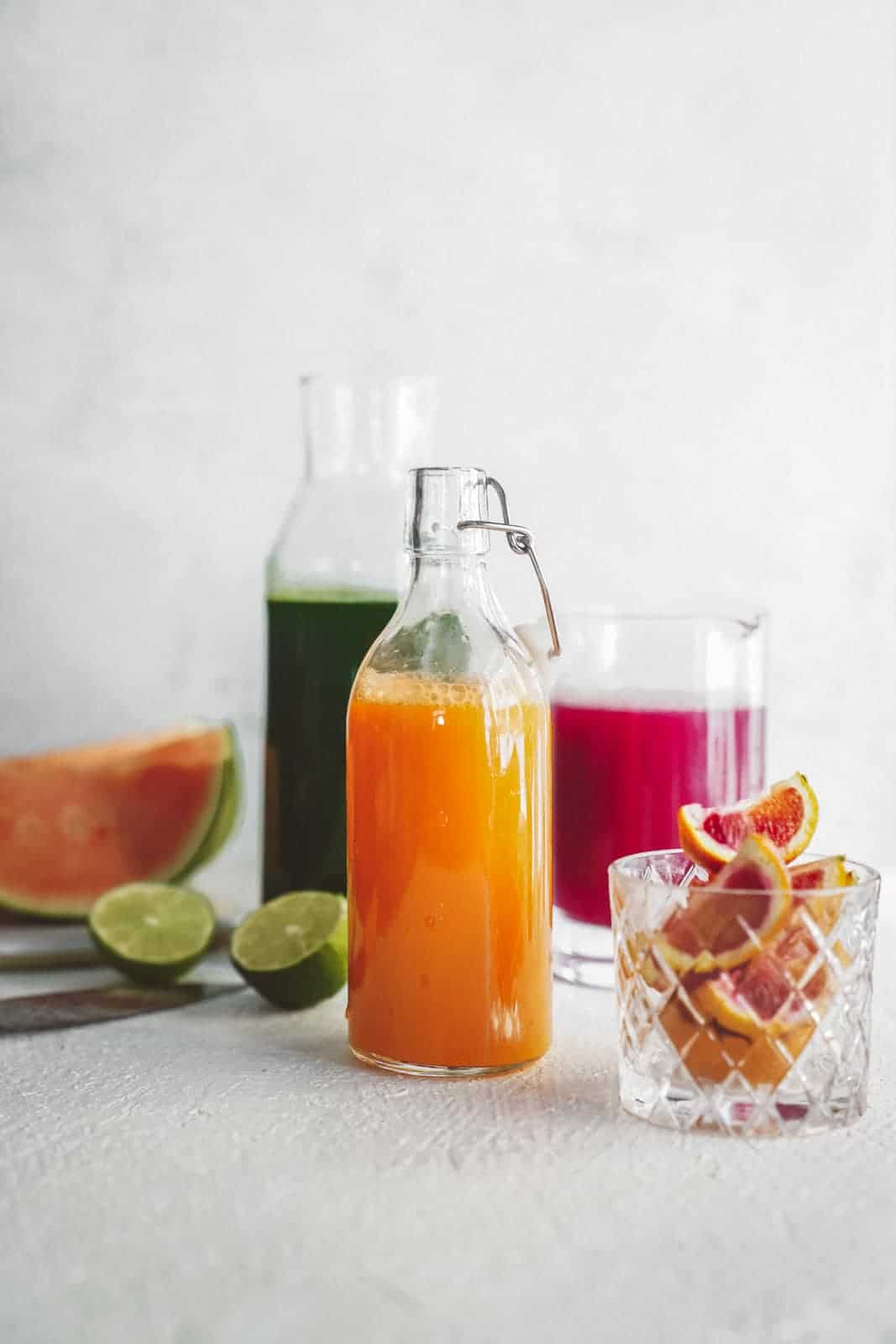 The Superstar Ingredients
Combine the Vital Proteins tablets, with some great vegetable and fruit juices have all sorts of benefits that help with strong and healthy hair, nails, skin, and overall health. Some of the superstar vegan ingredients you'll find in these recipes are:
Carrots
Carrots are one of the highest contributors of vitamin A which is fantastic for your skin and hair, and also are loaded with vitamins C, D, E and K, plus minerals like magnesium, potassium and calcium. Carrots keep your eyes, heart, mouth, skin and brain healthy.
Turmeric
Turmeric is a power spice! It helps fight inflammation, is an antioxidant, protects your heart, can be helpful for arthritis, keeps your brain healthy and has been known to even be helpful in fighting diabetes and cancer. To top it off, turmeric is great for preventing hair loss and dandruff, as well as helps keep your skin clear and healthy.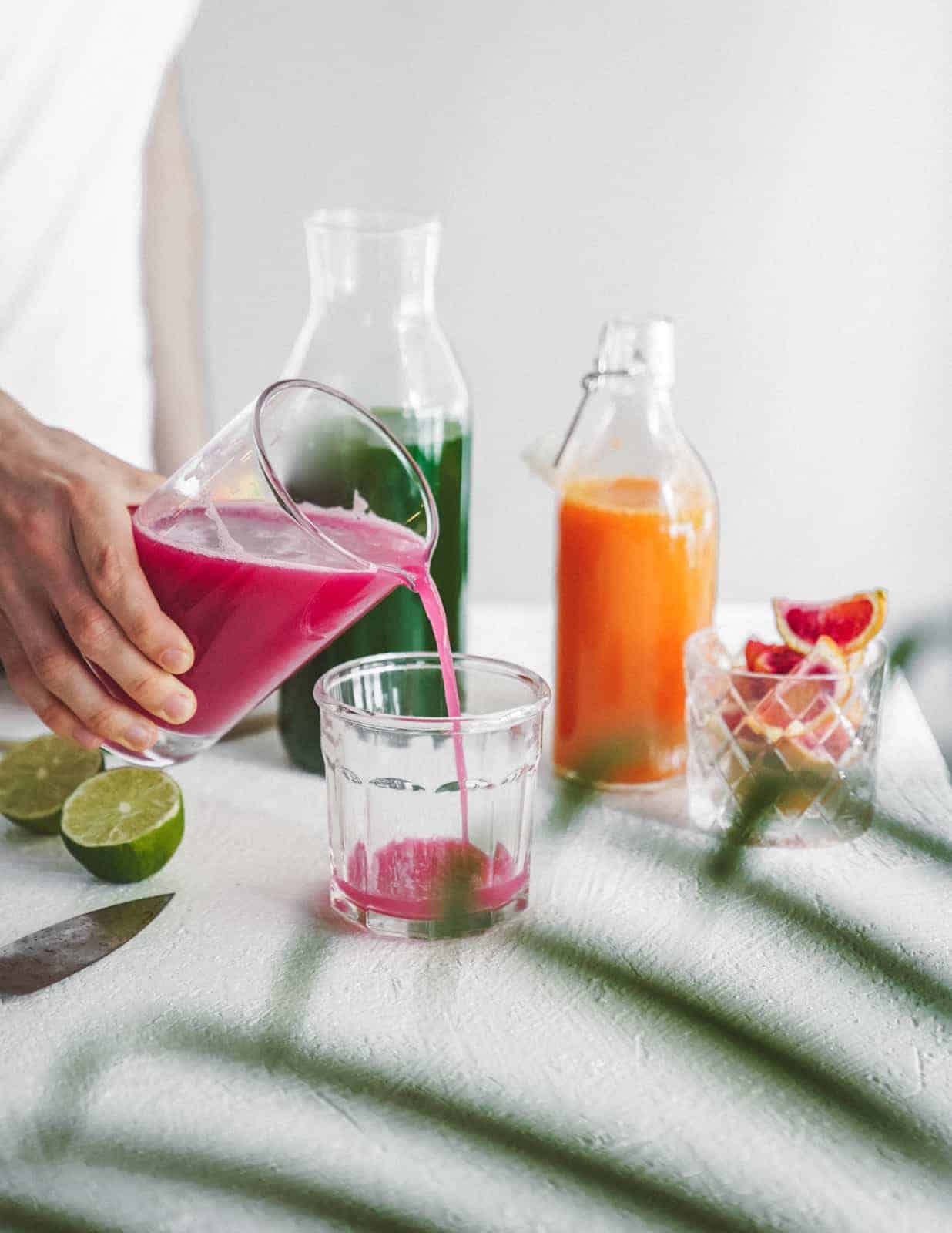 Berries
I love berries! They add so much flavour to a recipe, plus they have so many benefits. Blueberries are packed with antioxidants that help keep your memory sharp, and your skin healthy. Raspberries contains ellagic acid which has anti-cancer properties, and all berries are great sources of fiber, and are good for your bones and heart.
Kale
Adding kale to a smoothie is a great way to get greens, and you don't even taste it! Kale is high in iron and vitamin K, A, C and calcium. It is also good for your heart and is an anti-inflammatory, plus all those vitamins in kale help with keeping your hair healthy and skin clear!
Check out the three easy vegan juice recipes below!
Peter Rabbit
2 cups carrots, roughly chopped
1 granny smith apple
1 cup orange juice
juice of one lime
1 inch cube fresh turmeric
1 inch cube fresh ginger
dash of maple syrup
750 ml filtered water
Burst of Summer
3 cups watermelon, fresh
juice of one lime
2 cups cucumber, cubed
1 cup fresh strawberries, chopped
handful of mint
1 tbsp. pitaya powder
dash of maple syrup
500 ml filtered water
The Hulk
1 bunch green kale
1 handful parsley
2 granny smith apples
juice of 2 limes
dash of maple syrup
750 ml filtered water
For all the juices simply add ingredients to a high speed blender and blend till smooth. Pour juice through a nut mylk bag or cheese cloth into a bowl and press to release all liquid.  You will not need to do this with the watermelon juice.  You can freeze your pulp and add to your smoothies! These juices with last in your fridge, in a close lid bottle, for up to a week.
Do you have a favourite fruit/veggie combo for juices? Share them below!