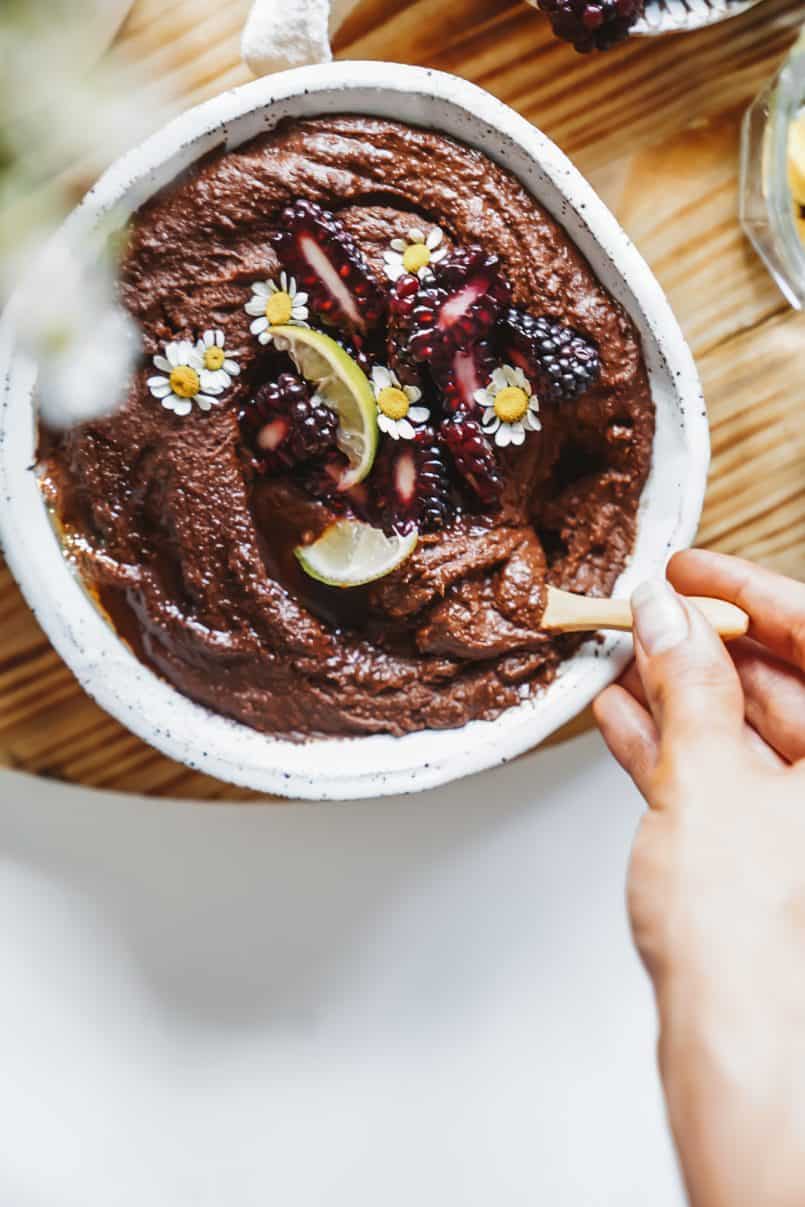 07 Aug

Vegan Chickpea Chocolate Sauce

 I bet you would never imagine you'd see a recipe for how to make chocolate sauce with chickpeas that is healthy and vegan? Well add this sauce to your list of dessert recipes because this might become your new fav. Warning! It's addictive, but disclaimer, it's healthy! Win win.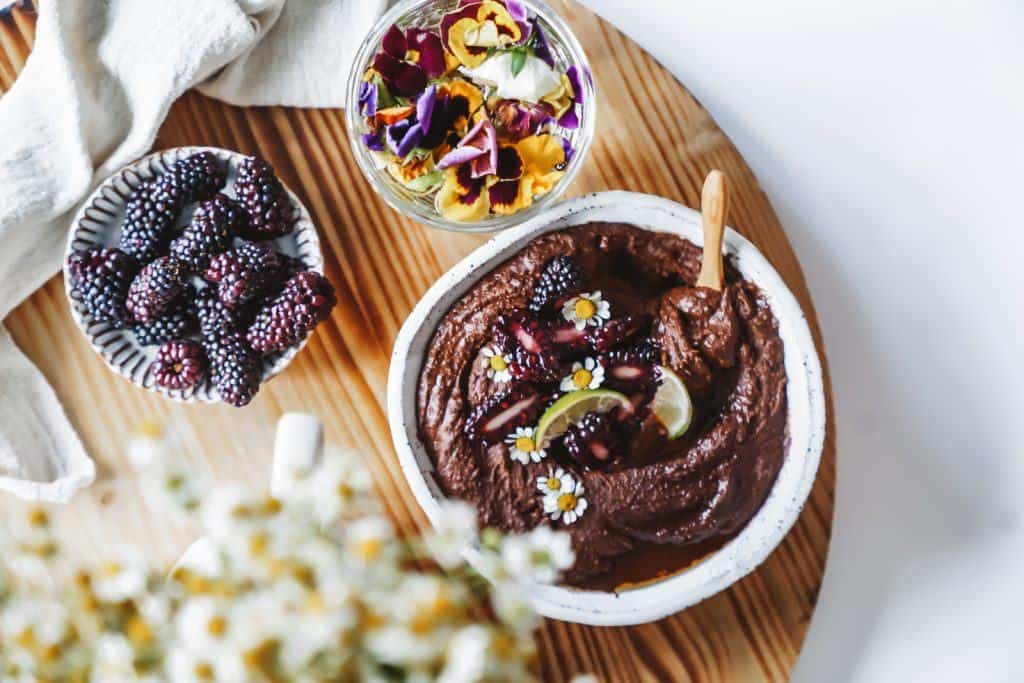 The superstar ingredients
For this recipe there are a few key ingredients. For starters, the chickpeas! Chickpeas add so much goodness to this vegan recipe. They are packed with nutrients like iron, phosphorus, and fibre. Plus they are loaded with protein which helps you stay full and is plant-based. What I love about chickpeas is that they are super inexpensive. Who said vegan and healthy protein needed to break the bank?
Another superstar ingredient is the
toasted carob powder
by Bob's Red Mill. I've used carob powder a lot
before
in desserts as it can be used as a replacement for cocoa powder. Carob powder is made from the dried pods of the carob tree and one of the best parts about it is that it is caffeine-free and low in calories!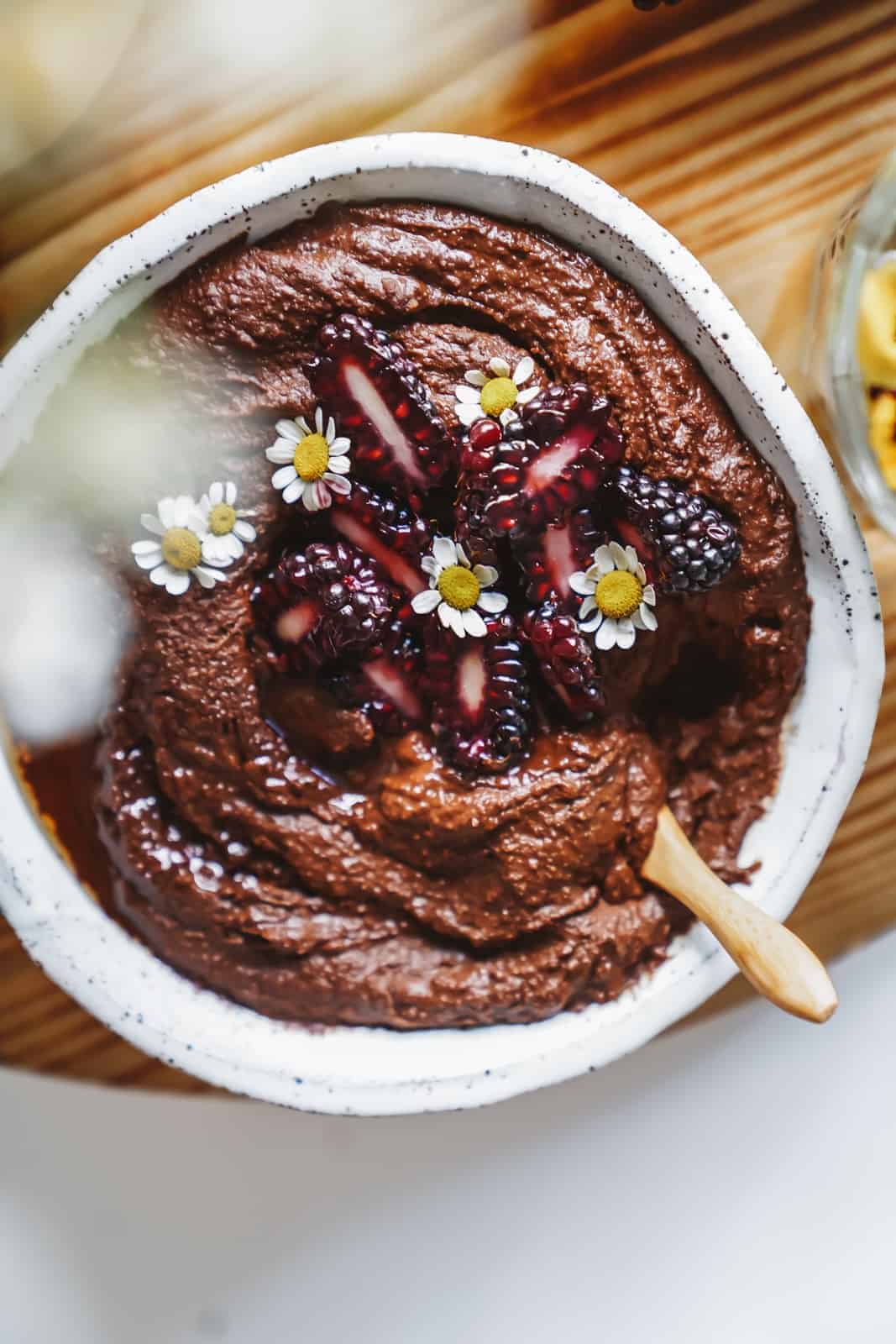 This sauce is multi-purpose! It can be used as a sauce, a spread or a dip. It's just like hummus, but sweet and would fall under your dessert recipes! Easy for snacking, dessert, picnics or just having in the fridge for those sweet cravings. I love pairing this sauce with fruit, plus it can be a great recipe to share with your kids because it's fun, tastes sweet like chocolate, but it's healthy and full of nutrients and vitamins.
Now don't get me wrong, I don't have any issues with sugar and I think it's hard and silly to completely avoid it, however, I do think it's important to teach kids while they're young about healthy eating and how you can get creative with ingredients like with this recipe. There are so many healthier variations of dessert recipes out there, it just takes some creativity and the right ingredients.
Print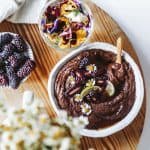 Vegan Chickpea Chocolate Sauce
Author:

Prep Time:

20 minutes

Cook Time:

0 minutes

Total Time:

20 minutes

Yield:

6-8
---
Ingredients
1 398 ml can of chickpeas, strained and drained
2 tbsp. carob powder – I used Bob's Red Mill
2 tbsp. cacao powder
1 tbsp. maple syrup or agave
1 tbsp. coconut oil
1 tsp. vanilla
3 tbsp. ice cold water
2 tbsp. peanut butter
---
Instructions
Remove the skins from your chickpeas.  This is quite simple but tedious, so this is completely optional but it really makes a difference. Simply pinch the chickpeas and voila, the skin peels off!
Transfer chickpeas to a food processor and all your ingredients apart from your water and peanut butter.
Process till smooth, around 1-2 minutes.  You may have to scrape down the sides of the processor to ensure everything is well blended.
When everything is smooth add your peanut butter and slowly add in your water while blending.  Blend for around 20-30 seconds.
Transfer to a bowl and chill in the fridge before serving!
---
Notes
I love this with fresh fruit, crackers, on toast or in crepes!
Lasts for up to 5 days in a tight sealed container in the fridge.
What's your favourite substitute for a sweet treat? Share below in the comments!