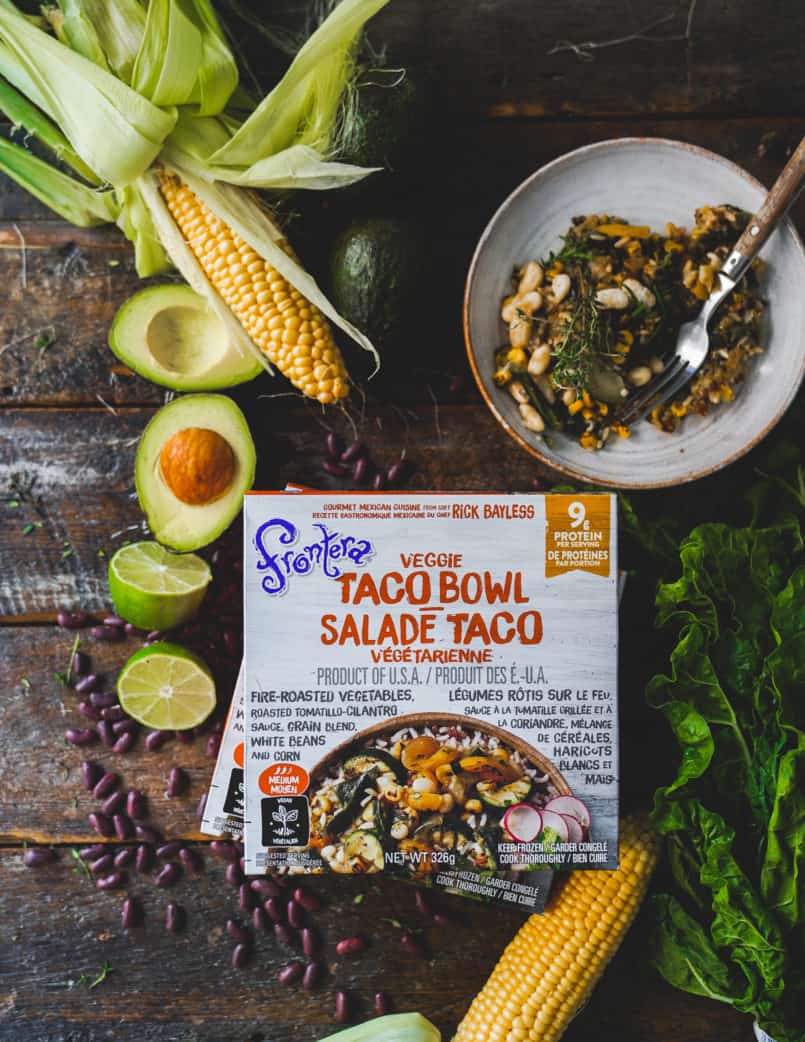 22 Oct

The Easiest Vegan Taco Bowl

Guys and girls, I've been so excited about finding the perfect vegan taco bowl to enjoy on-the-go, at work, or in the comfort of your home. This bowl is so simple to make, it's authentic and has fresh tasting vegan flavours, and it's great if you're looking for ways to impress your friends and family but have limited time.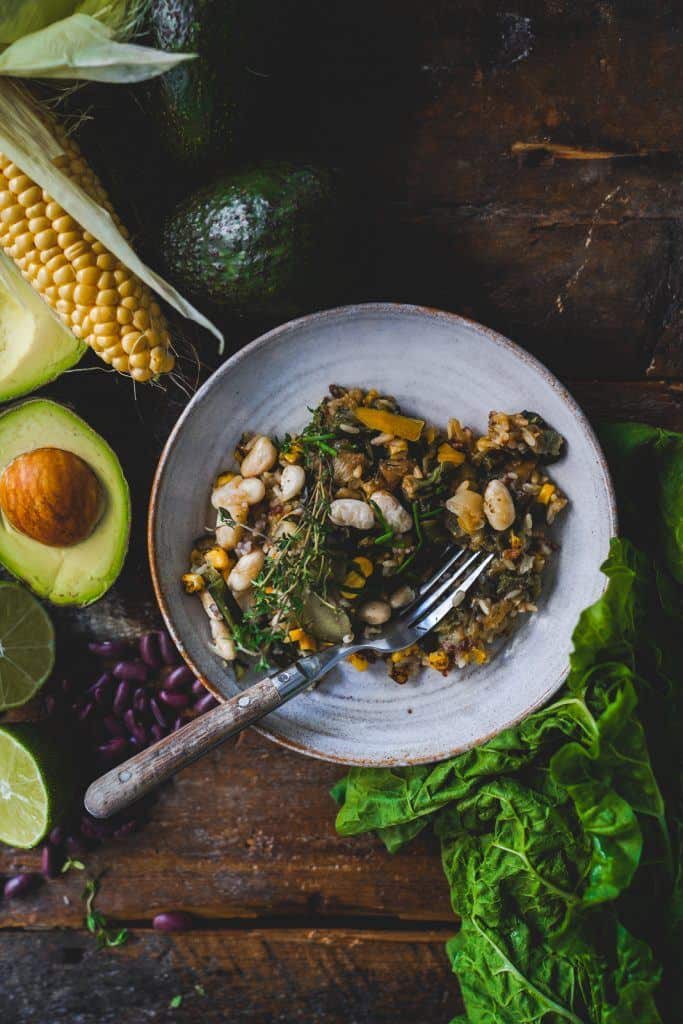 The Frontera Veggie Taco Bowl tastes like authentic Mexican without having to leave your house to go to the nearest Mexican restaurant to get it. This taco bowl gives you that restaurant-quality and authentic taste right at home. Plus, there is virtually no prep time and it can be ready in minutes. It's seriously so easy to make, plus nutritious so you don't have to worry about trying to eat healthy when you're super busy. I felt incredibly full after trying out one of these bad boys and when you're having a busy day it can be so easy to just order delivery or go out for vegan dinner instead, but this is perfect and way more cost effective.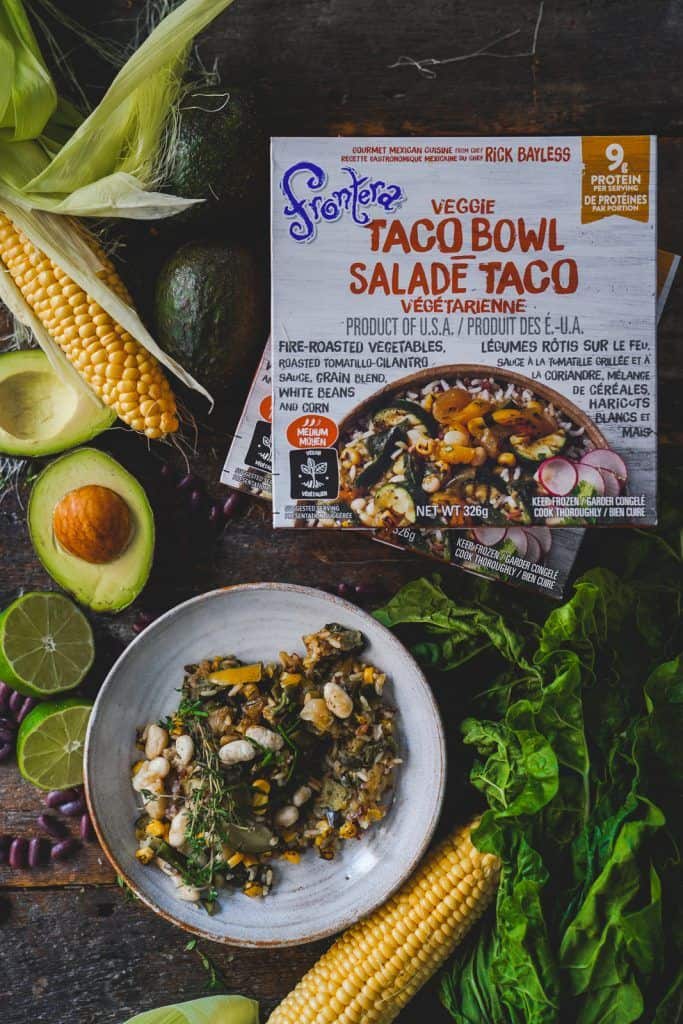 What's in this tasty vegan bowl? Fire-roasted tomatillos, peppers, corn, and more veggies, come together in a zesty green chile and cilantro sauce for a delicious vegan taco bowl experience. Tomatillos are a great source of fibre, niacin, potassium and manganese, plus have 20% of your daily recommended value of vitamin C, 13% of your daily recommended value of vitamin K, and the list goes on. Peppers are rich in vitamins and antioxidants, especially vitamin C. Therefore they are great for improving eye health, and reducing your risk of several diseases. Combine that with the benefits of corn which is a good source of the antioxidant carotenoids, will promote eye health as well, and is rich in vitamins and minerals, you have a healthy combo of so much that's good for your body, and you didn't need to spend all day in the kitchen to soak in those health benefits!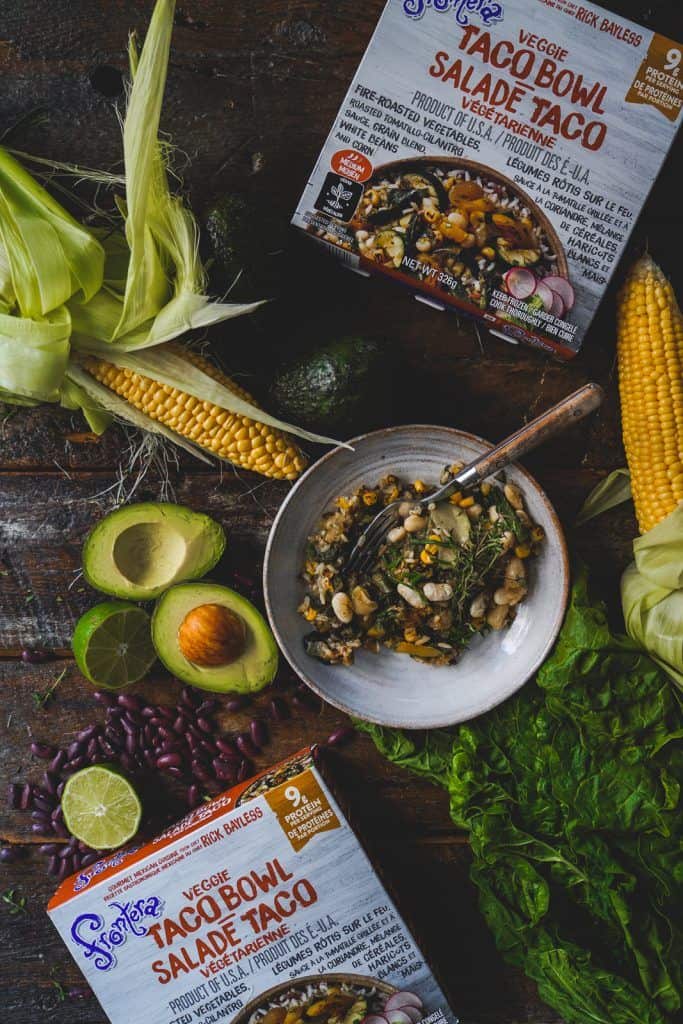 Follow these simple steps for putting together you vegan taco bowl…
Step 1: Get yourself a Frontera Veggie Taco Bowl at a participating grocery store like Loblaw's, Sobey's or Metro.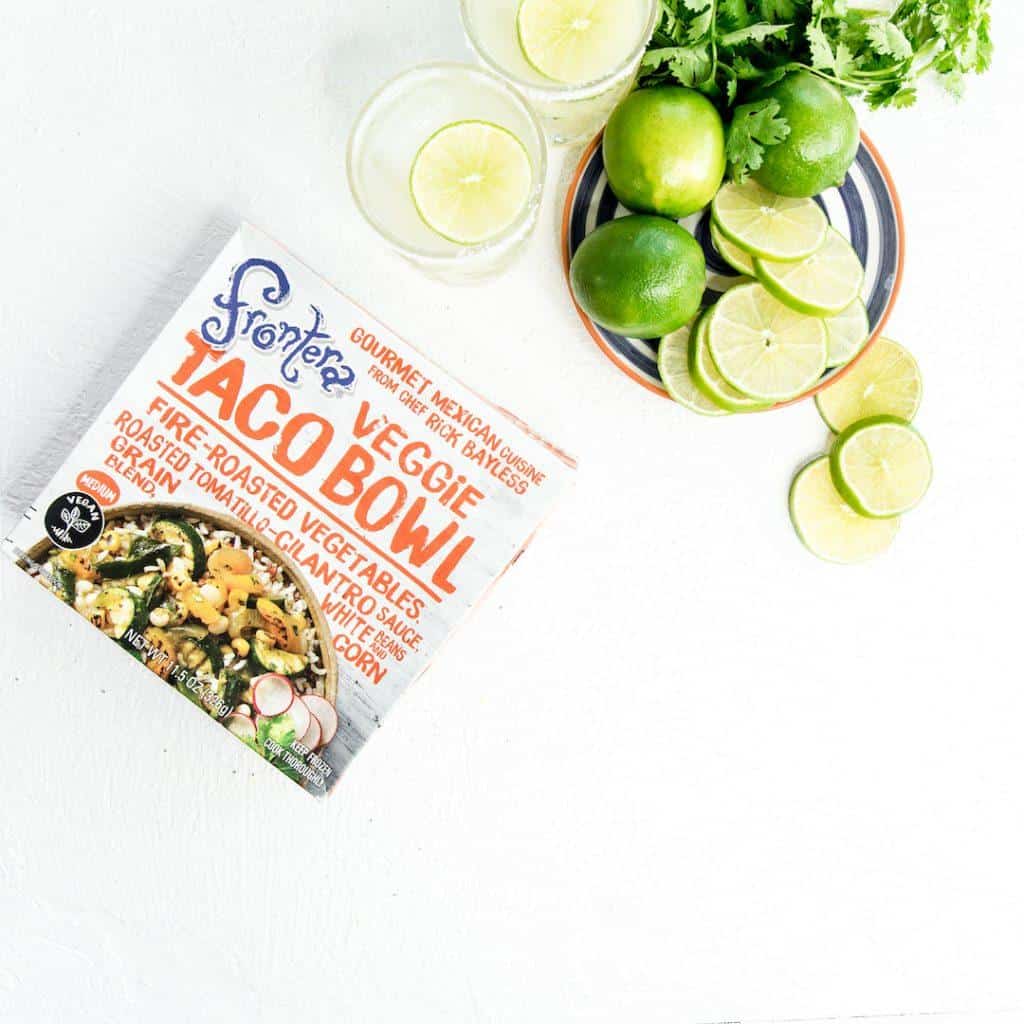 Step 2: Open the box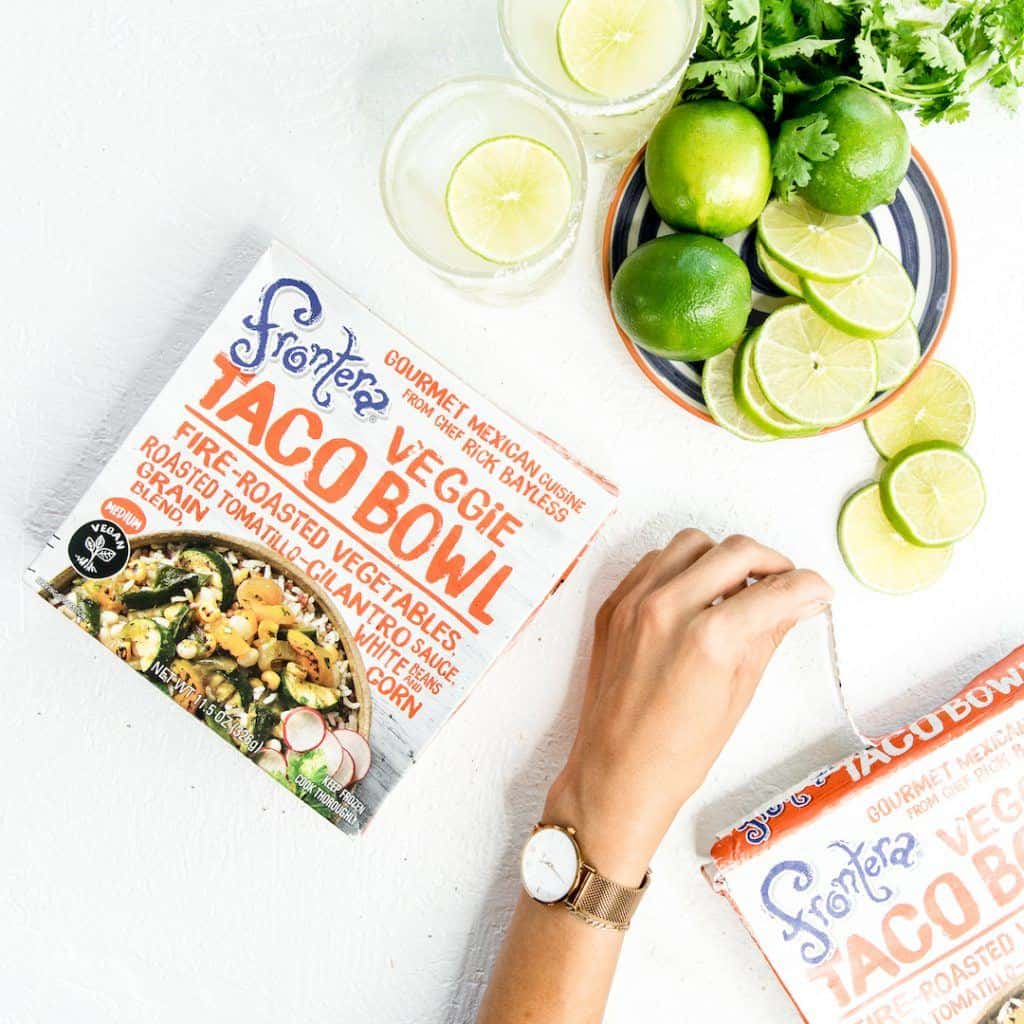 Step 3: Pull the microwaveable dish out of the box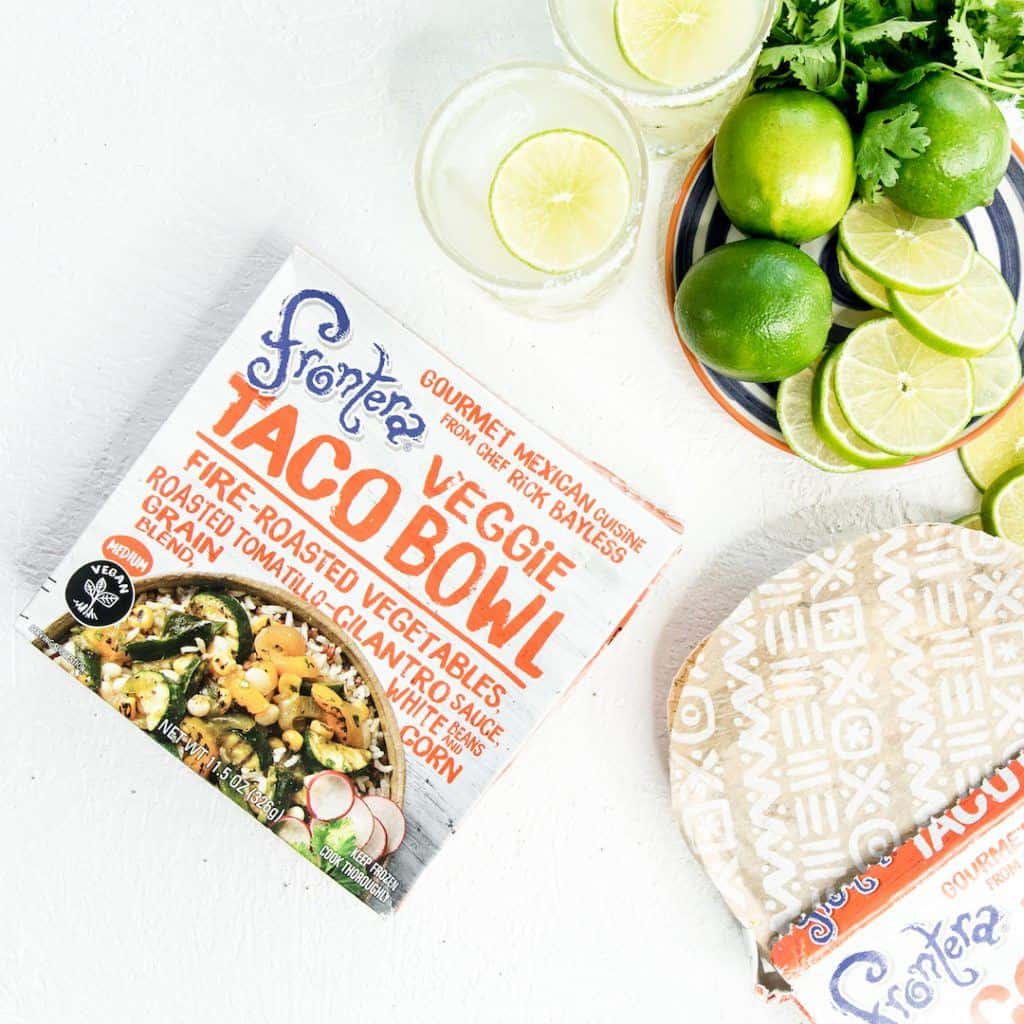 Step 4: Heat it up and enjoy!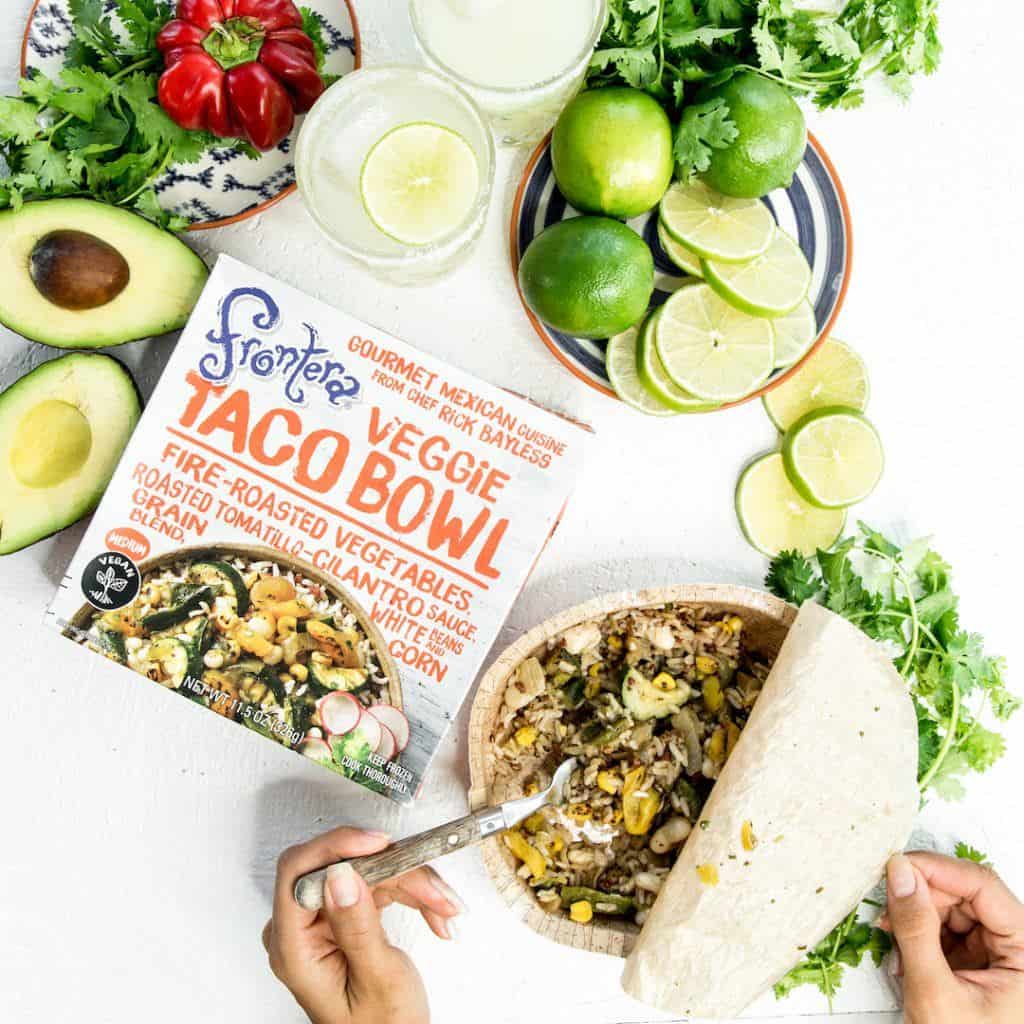 You can check out this quick video too to see just how easy it is…
Check out this bowl, available at Loblaw's, Sobey's and Metro.
#RootedInFrontera #FronteraFoods