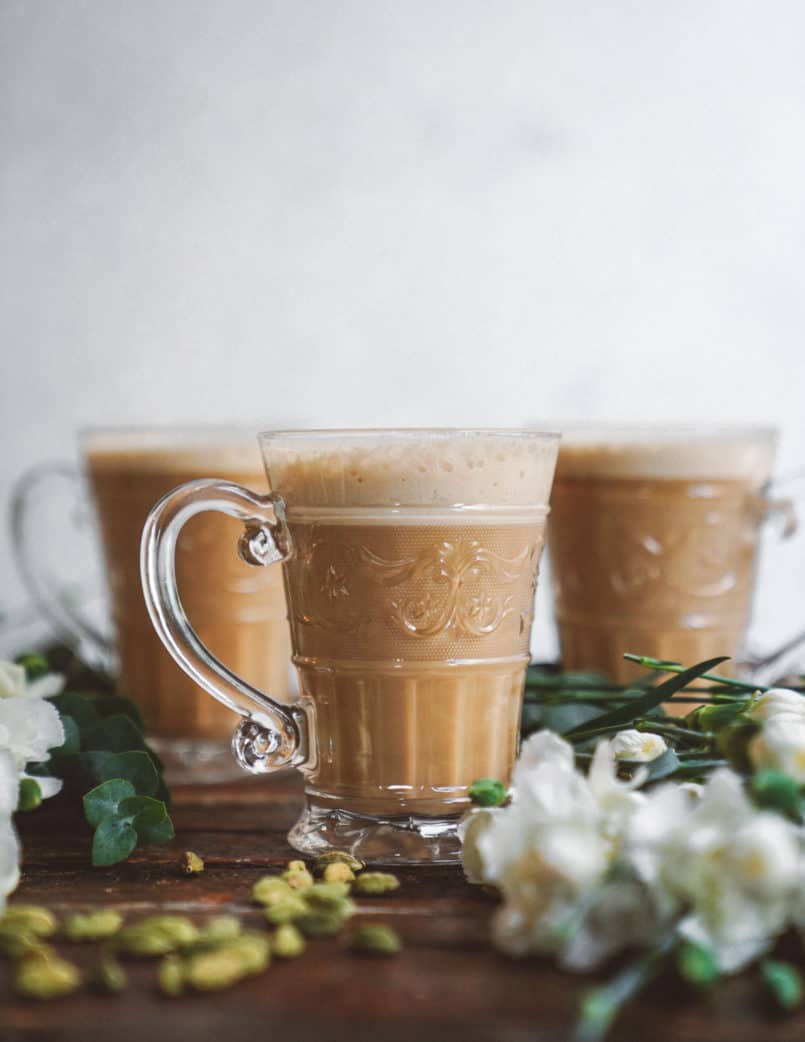 29 Nov

Cashew Cardamom Vanilla Latte

This plant based cashew milk latte is an instant cup of cheer! I love my cup of coffee in the morning, like LOVE it. I get excited at night knowing I get to wake up and have a mug full of steaming hot, freshly brewed coffee, decaf in my case. It's not even about the caffeine kick, which lets be honest doesn't hurt after the 5am wake up call, for me it's part of my morning ritual. It's a moment in my day when I get to take a breathe. Not all mornings are slow, but even on the go, coffee in hand, I still get this moment.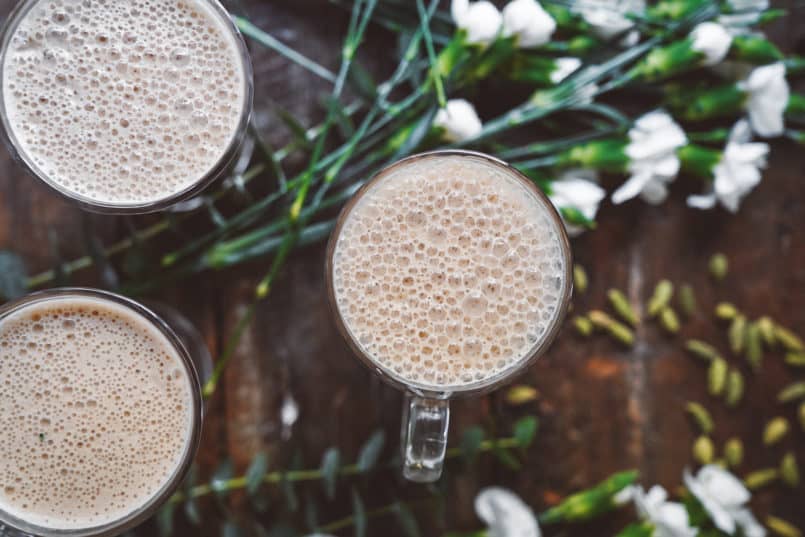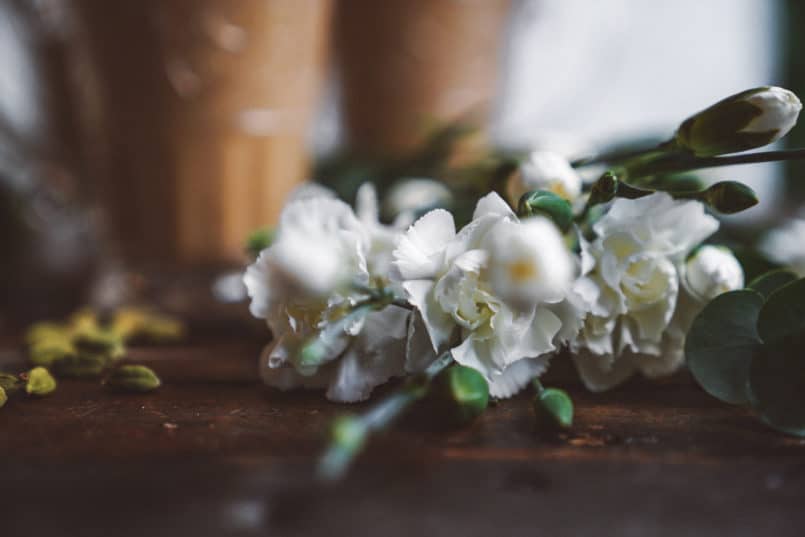 Plant Based Coffee Creamers
Because I love my coffee so much I've spent a lot of time finding the perfect plant based creamer. A lot of store bought options are filled with sugars additives, and stabilizers. Before buying any boxed plant based milks or creamers look out for these ingredients:
Carrageenan – this additive is used to thicken and emulsify foods, it doesn't add any flavour or make food shelf stable. It is linked to a lot of nasty diseases and digestion issues
Sugar – you all know what this is, and you just don't need it in your plant based milk!
Xantham Gum – not nearly as bad as carrageenan; however this thickening additive can cause digestive issues and bloating
There are some good options out there for almond and cashew milk but the best is to make your own. Before you get worried about cheesecloths or nut milk bags and the work that goes into homemade nut milks let me say this is one of the easiest recipes, no squeezing required! How did I accomplish this you might be asking. Well the secret is in the nuts.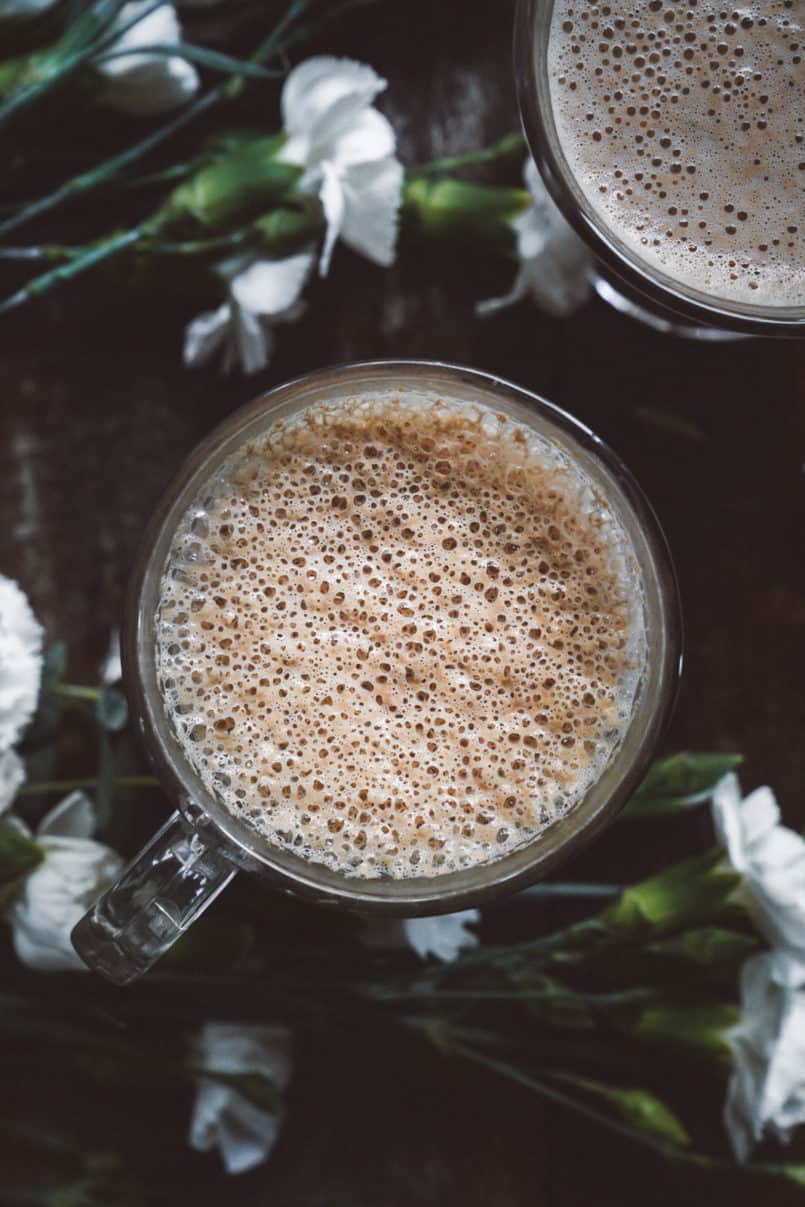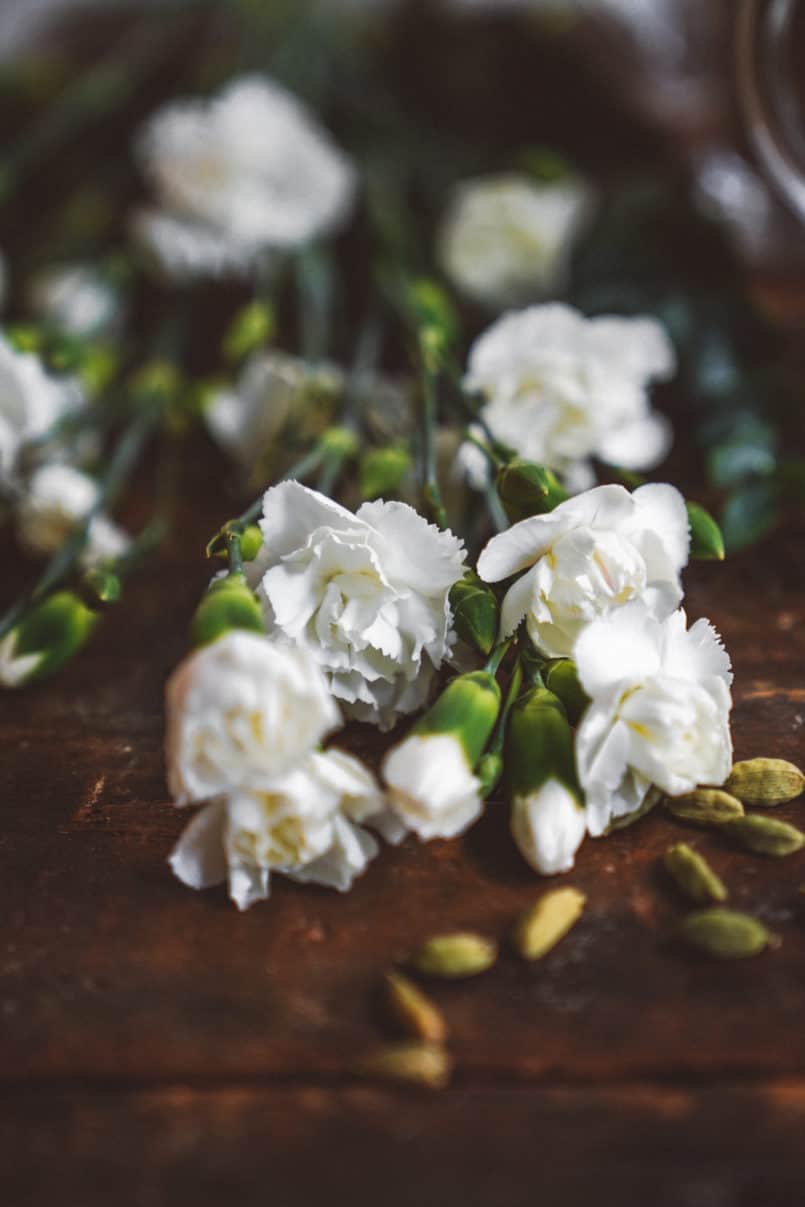 Creamy Cashew Nut Milk
Unlike almonds, cashews don't require any filtering after they have been soaked and blended with water, making this morning beverage super easy. When picking up your cashews make sure to get organic and raw (not roasted) I get my cashews from Sunfood Superfoods. They have a great selection of raw nuts and other superfoods if you wanted to get creative with your homemade nut milk. Cashews boast a long list of health benefits so they were an easy choice for this recipe.
They have less fat than most nuts and of that fat 82% is unsaturated fatty acids
High in antioxidants
High in minerals like copper, phosphorus, zinc, magnesium, iron, and selenium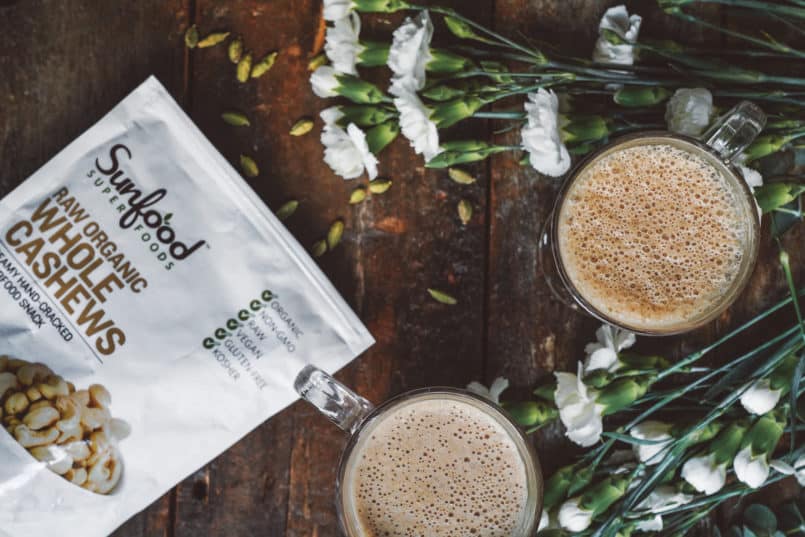 When blended, cashews have a silky texture. They work great for beverages, like in this recipe, and are a staple in plant based diets to achieve smooth creamy sauces. Make sure to grab a big bag of cashews because you'll want to use the leftovers to make my: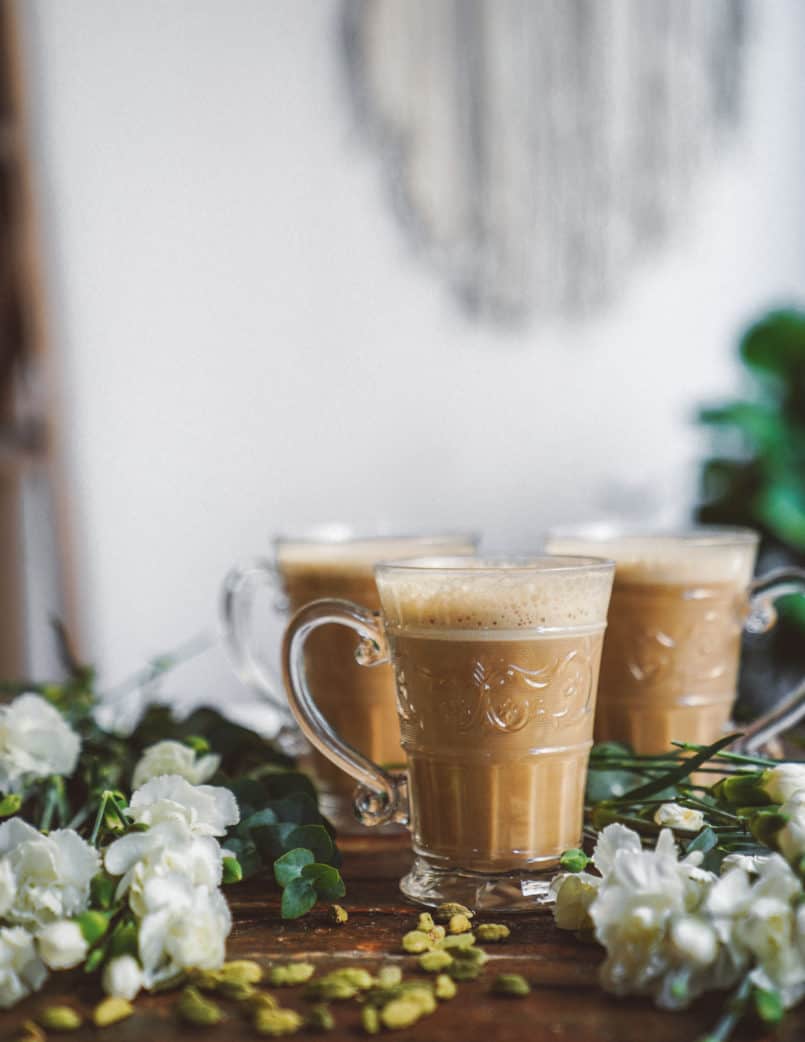 Now that you've got cashews in your pantry, it's time to spice up your morning coffee! To make this recipe even easier, soak your cashews the night before so when you wake up you can just throw them in the blender with the other ingredients. This lush Cashew Cardamom Vanilla Latte will have you feeling all sorts of cozy and festive. So pour up a cup and take a moment to breathe and enjoy this little moment just for you.
Check out the recipe card below and save to your Pinterest board so you can easily reference it early in the morning!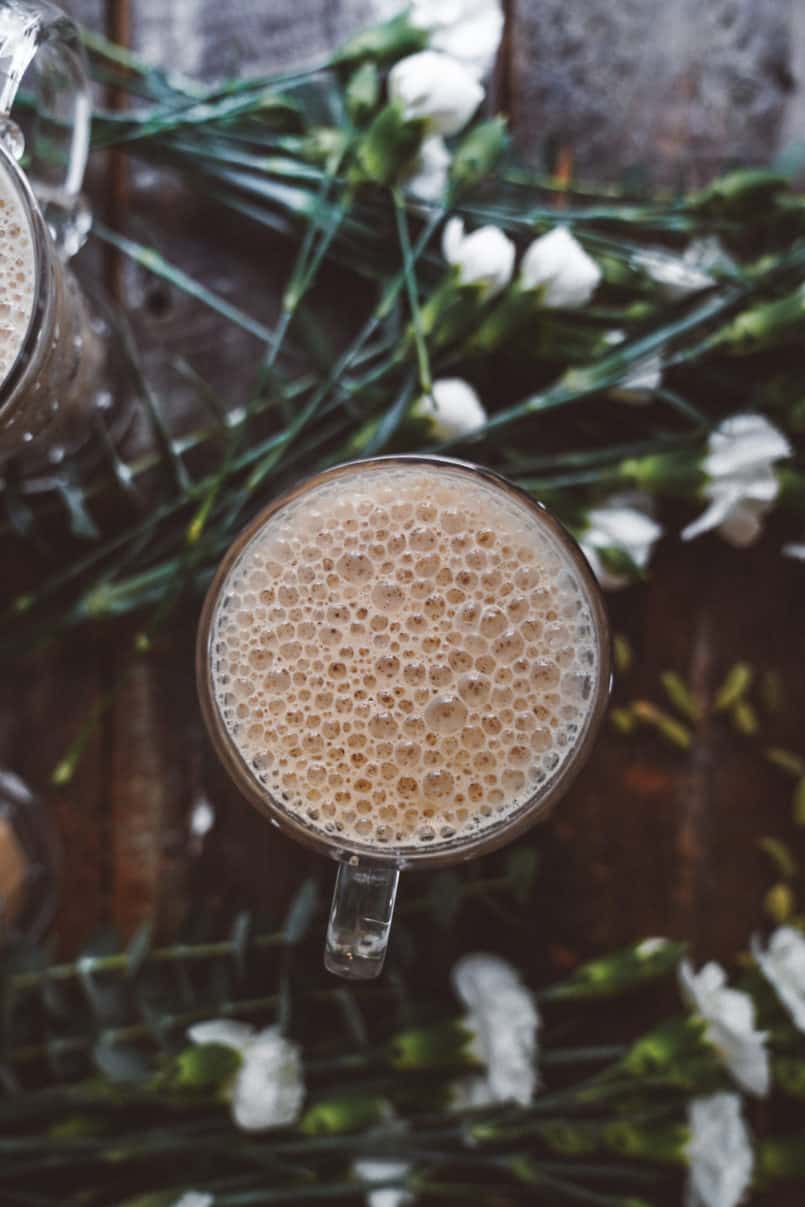 Print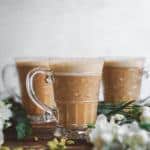 Cashew Cardamom Vanilla Latte
Author:

Prep Time:

5 minutes

Cook Time:

0 minutes

Total Time:

5 minutes

Yield:

3
---
Ingredients
3 cups fresh, hot, brewed coffee of choice
1/4 cup soaked raw cashews*, I used Sunfood brand
1 tsp vanilla extract
1 tsp cardamon
dash of cinnamon
dash of nutmet
dash of chili flakes
1 tbsp maple syrup
---
Instructions
Into a high speed blender add all your ingredients and blend for 1 minute.  Enjoy hot with delicious cookies or a sweet loaf of choice!
Tip:  make sure to soak your cashews for at least 3 hours and up to 24 hours!