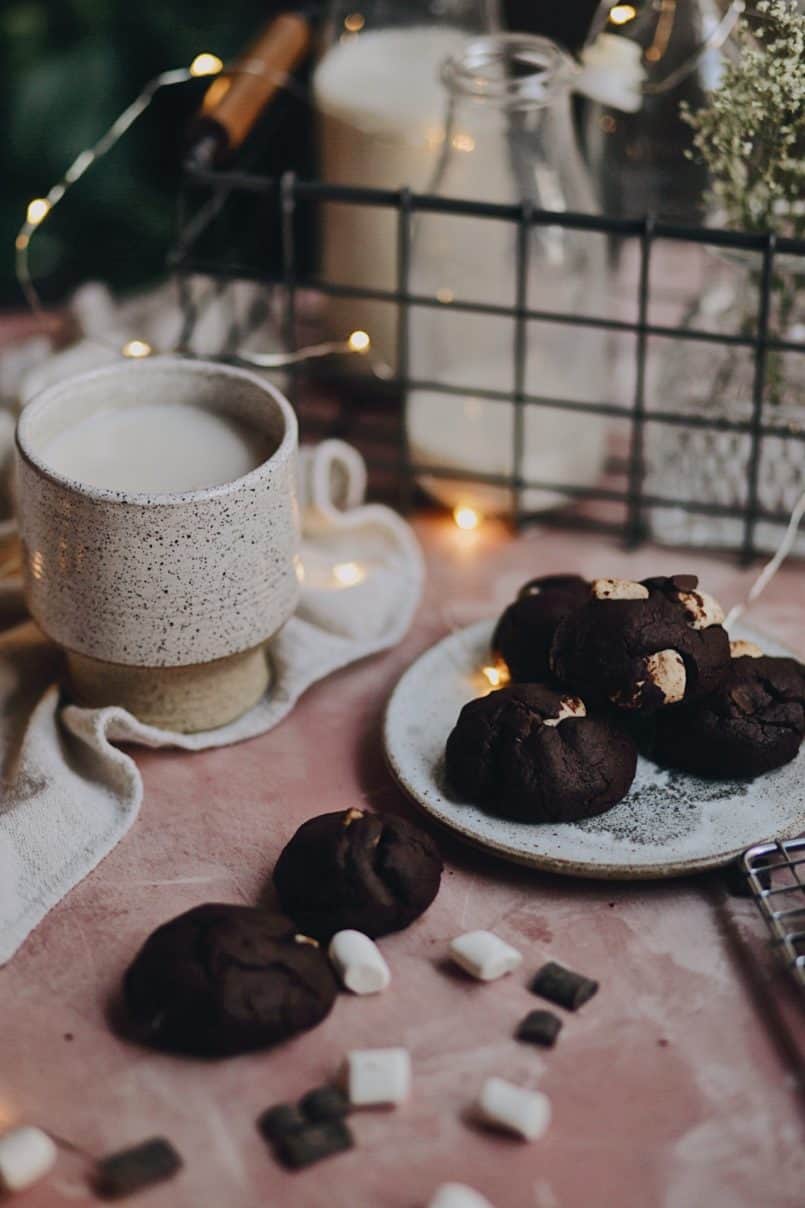 04 Jan

Double Chocolate Chunk Marshmallow Cookie Cake Pops

Is it a cookie? Is it a cake pop? Welcome to 2019 where cookie meets cake pop and becomes one of the best things to ever hit your mouth! I grew up surrounded by cookies thanks to my Aunts, Mom and Grandma.  They would give them to me for breakfast or any meal really, but they were different to these. They were Greek cookies!  Let me be the first to say, these are not from some secret Greek recipe cookie vault but I guarantee they will become a staple in your cookie jar!  Let's get baking!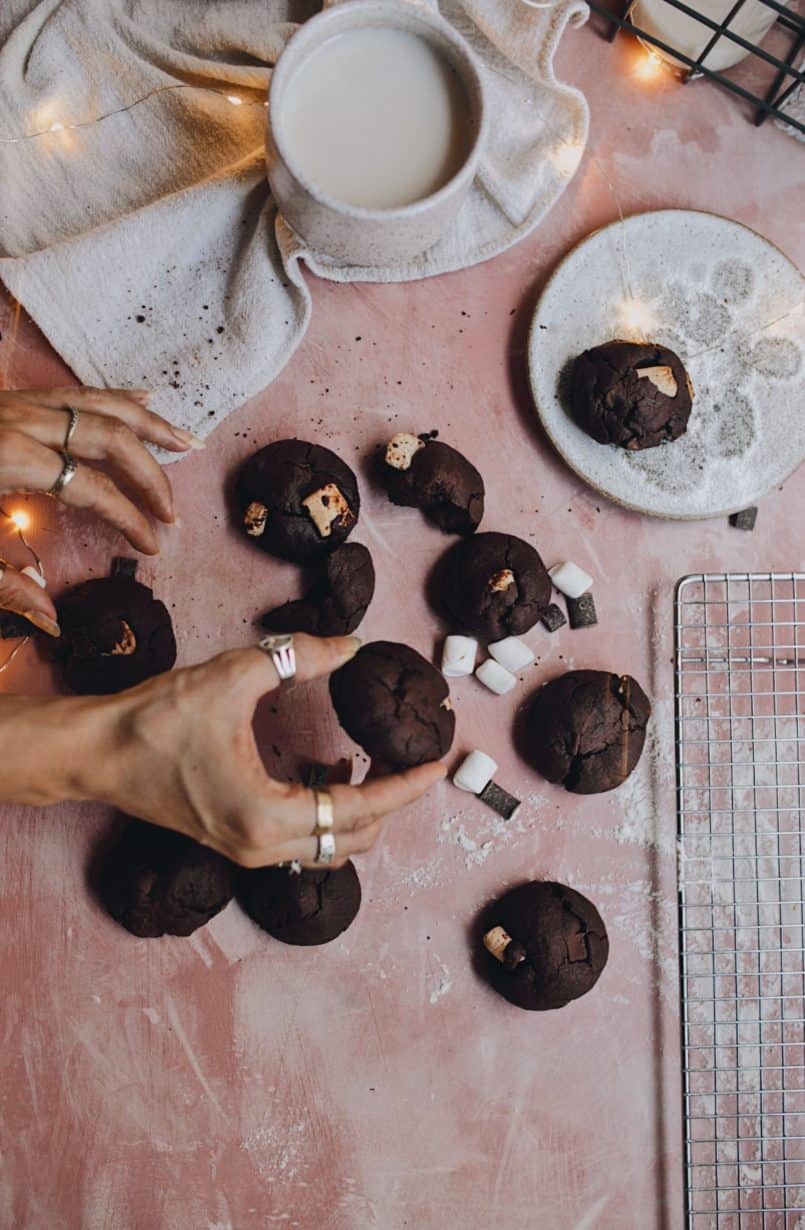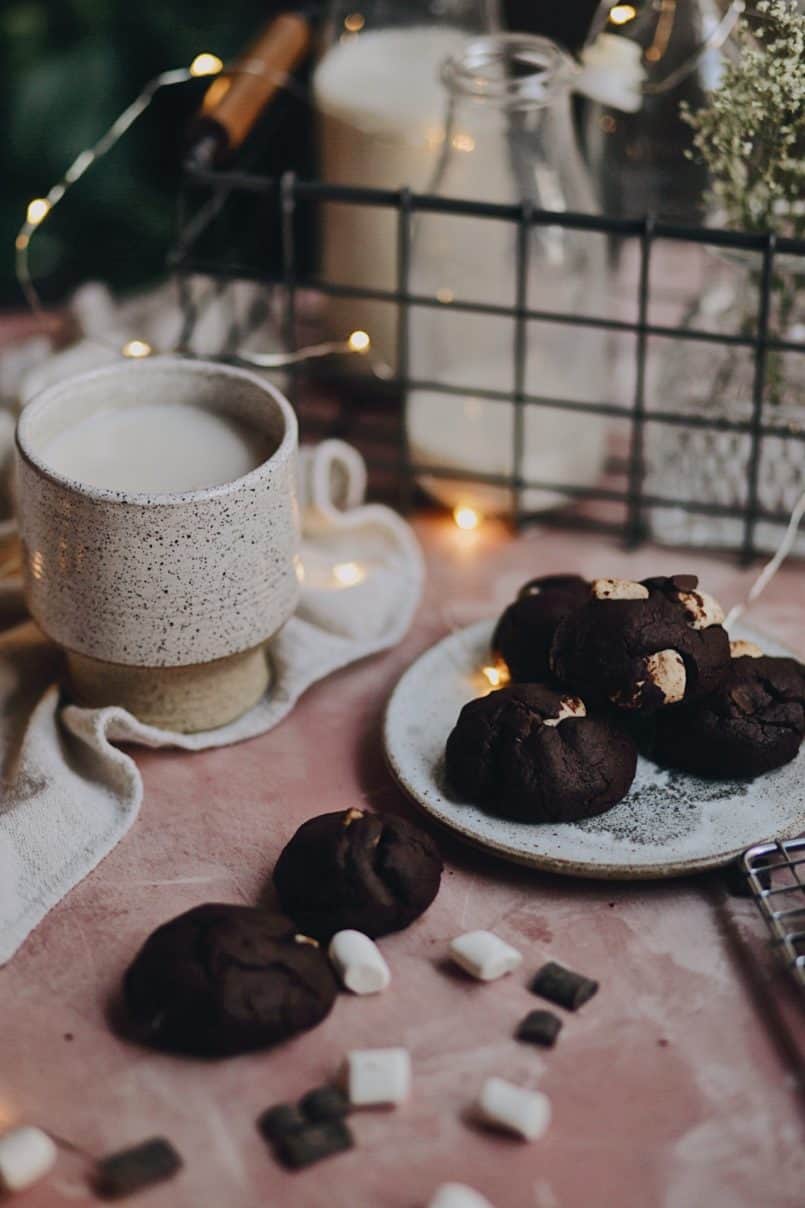 Vegan Treats
Traditional baked goods have recipes filled with butter, eggs, and other dairy products. Thanks to the plant-based and vegan movement becoming more mainstream in recent years there are a lot of alternatives for animal products. Bob's Red Mill is one of my favourite brands when it comes to stalking up my pantry with plant-based essentials, for this recipe I used Bob's Red Mill all purpose flour. Nowadays the options are endless when it comes to modifying recipes for different dietary requirements, and the substitutions are so easy you won't be compromising your favourite tastes. Give these other sweet treats a try:

Milk + Cookies
These Double Chocolate Chunk Marshmallow Cookie Cake Pops are great to have on hand for a little treat. I like to indulge when they are fresh out of the oven. The center is still warm and gooey, and as a little throwback to the days of Grandma's cookies, I pour myself a glass of almond milk for the perfect pairing.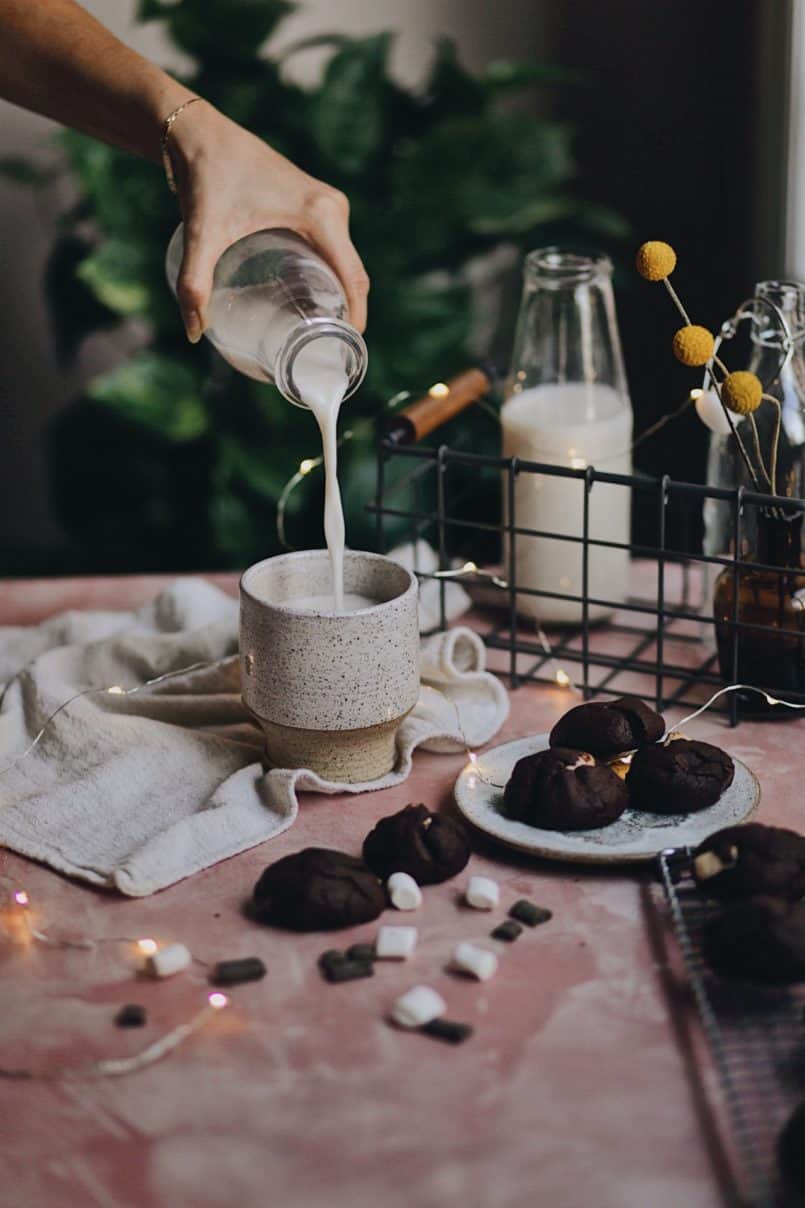 Life is all about balance, so make these cookie cake pops guilt free! After all, chocolate comes from the cacao bean, that grows on a tree, and trees are plants, so it's almost like you're eating a salad right?
Either way, who cares and enjoy!Check out the recipe here and don't forget to let me know what you think over at @foodbymaria! Tag #foodbymaria and #fearnotfoodisyourfriend so I can see all your beautiful recreations.
Print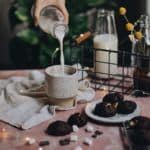 Double Chocolate Chunk Marshmallow Cookie Cake Pops
Author:

Prep Time:

10 minutes

Cook Time:

10 minutes

Total Time:

20 minutes

Yield:

12

Category:

Baking
---
Ingredients
1/4 cup vegan butter, room temperature
1 cup firmly packed light brown sugar
1 Bob's Red Mill Egg replacement
1 cup Bob's Red Mill all-purpose flour
1/3 cup Cocoa Powder
1/2 teaspoon baking soda
1 teaspoon vanilla
1 teaspoon salt
1/2 cup vegan marshmallows
1/2 cup vegan chocolate chips
---
Instructions
Preheat your oven to 350°F.
Line two baking sheets with parchment paper and set aside.
In a medium bowl, mix, using a hand mixer, the butter and brown sugar together until the mixture becomes light and sugar combines, will take up to 1 to 2 minutes. Now, add in the egg replacement and vanilla.
In another bowl mix together the flour, cocoa powder, baking soda, and salt.
Now, add the dry ingredients into the wet mixture, stirring until only combined. Gently fold in the marshmallows and chocolate chips.
Scoop even amounts of dough onto cookie sheets, leaving about 2 inches of space in between each ball of dough.
Bake for 10 minutes. Let cool on cookie sheet for 10 minutes before serving with a glass of milk!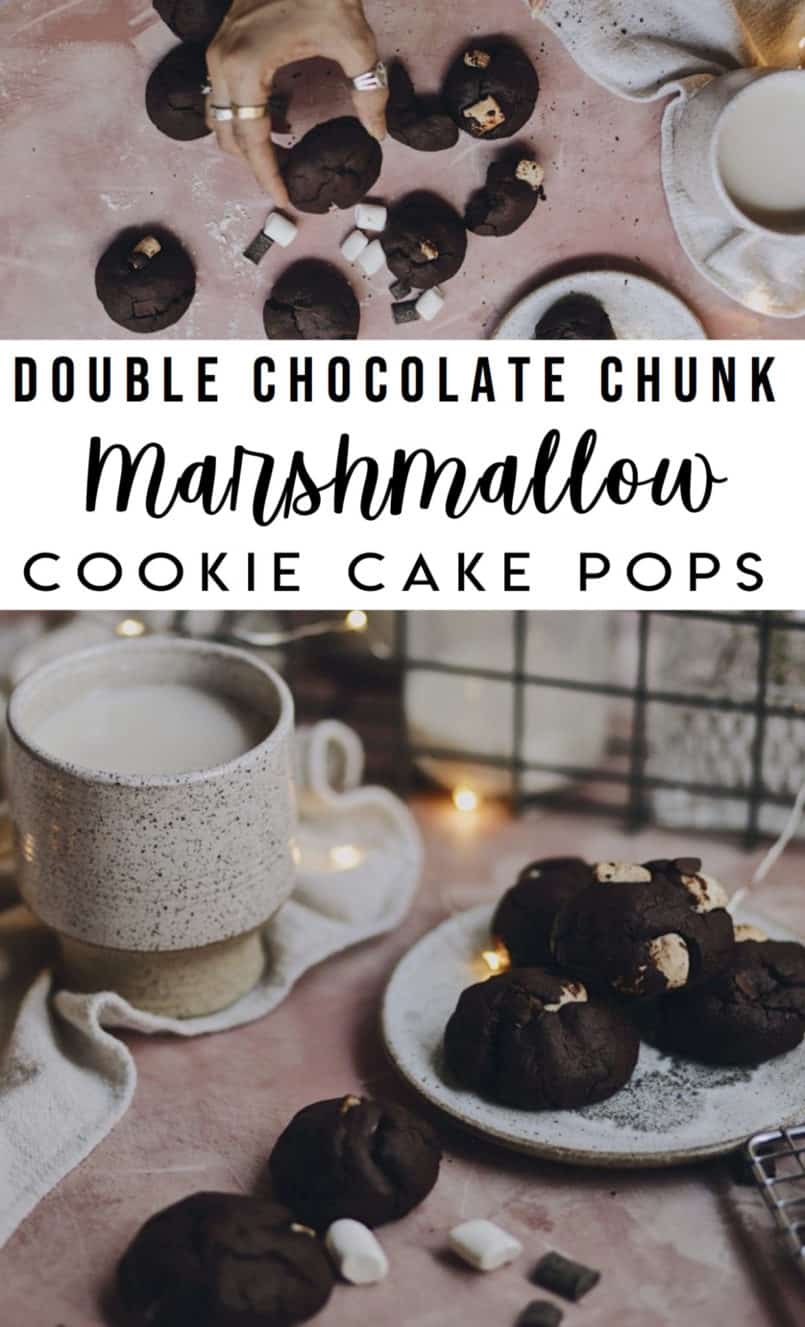 Disclaimer: This post was sponsored by Bob's Red Mill