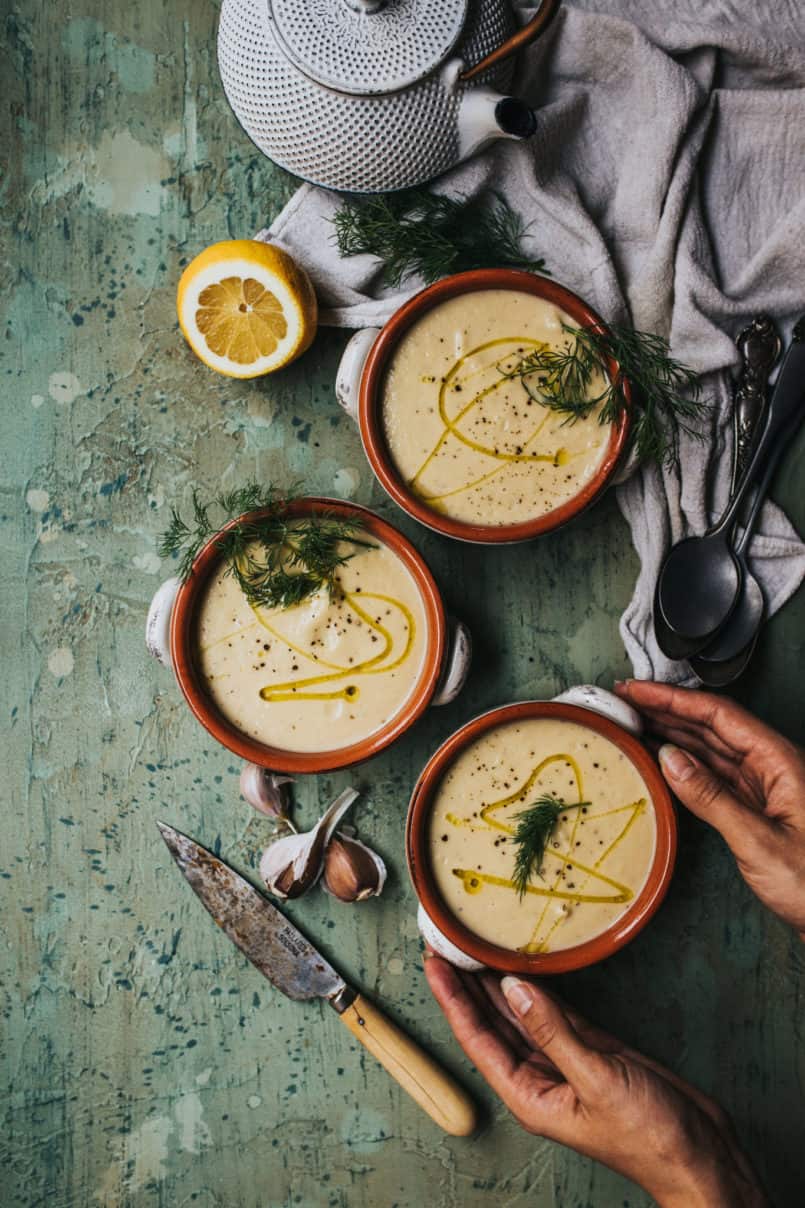 05 Nov

Plant-Based Cauliflower Soup

Nothing beats a nice, creamy bowl of soup in the fall/winter. I love how many different ways you can make soup, and all the different vegetables that can be thrown into the mix to make new, delicious flavours. This plant-based cauliflower soup is one of my favourites. It's super easy to make, plus it tastes great, and warms my soul.

What's your favourite kind of soup? Share with me in the comments!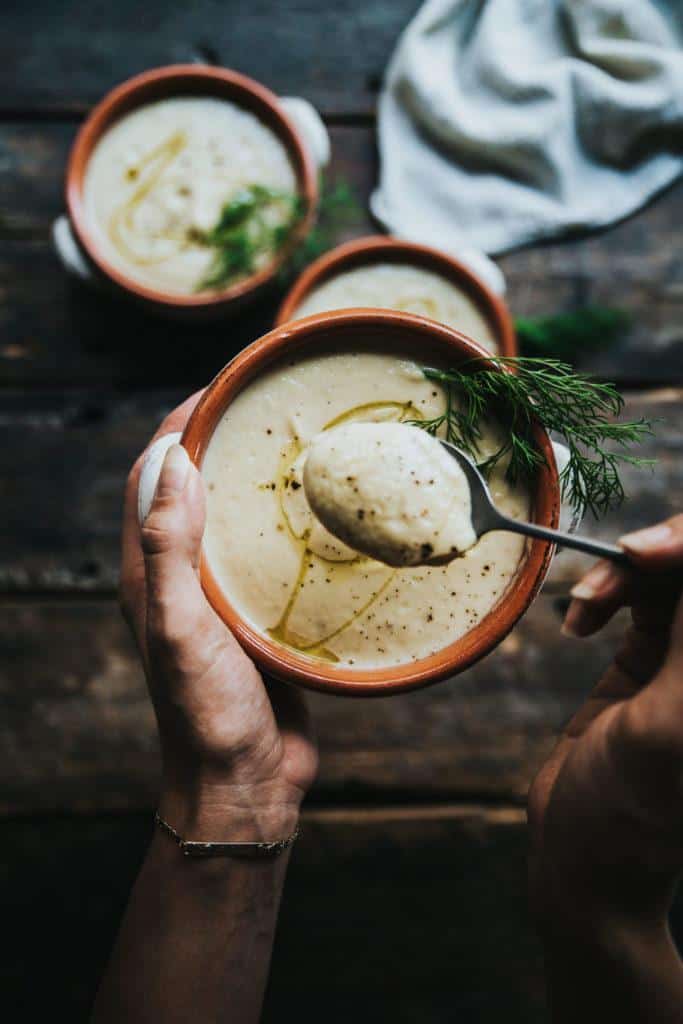 What on earth is arrowroot powder?
One of the star ingredients in this recipe is Bob's Red Mill's arrowroot powder. Arrowroot powder can be a great replacement for cornstarch. It's a starchy substance that's extracted from the root of the topical plant called Maranta arundinacea. Try saying that 10 times fast ;)! The benefit of arrowroot powder however in comparison to cornstarch is that it's extracted in a simpler, more traditional way, without having to use harsh chemicals. Plus, arrowroot powder is gluten-free, and paleo-friendly. A perfect addition to any plant-based eaters cupboard.
Arrowroot powder is incredibly versatile and can be used as a thickener. You can also use it in baking blended with other flours, or can even be used as a coating to help make things like fries crispy and crunchy.
Here is a great guide on arrowroot powder by Down Shiftology.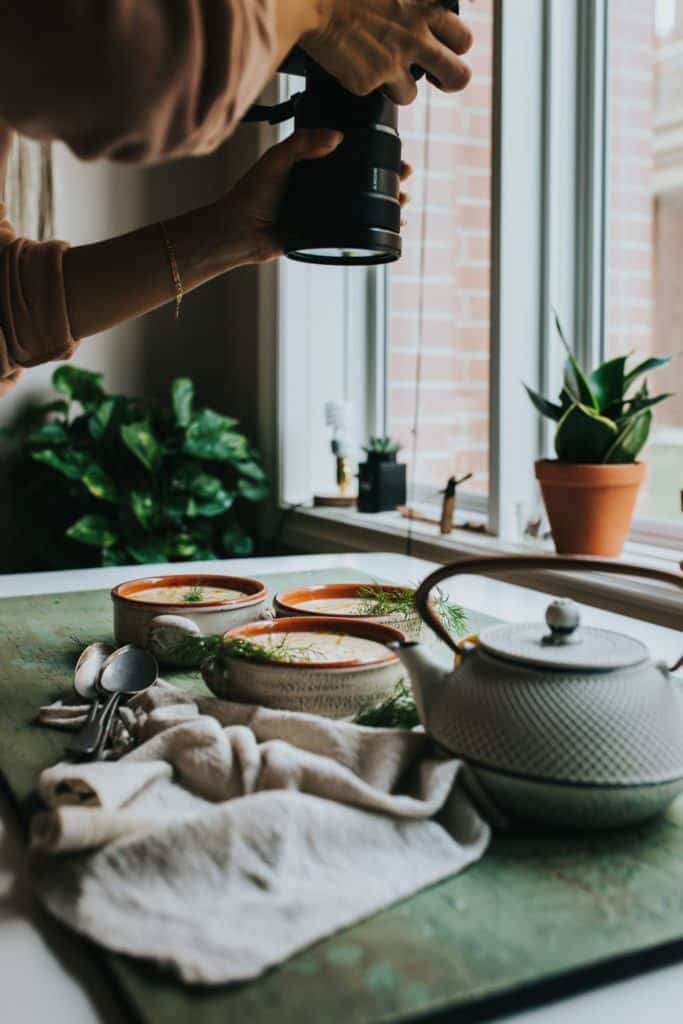 Health benefits of cauliflower
Cauliflower can be an extremely underrated vegetable but I love incorporating it into plant-based recipes because it has a lot of fantastic benefits. For starters, it keeps your bones healthy because it contains vitamin C and K. It also helps with detoxing, because it contains Indole-3-carbinol, which is a phytonutrient shown to help the liver in its detox functions. Cauliflower helps in reducing high blood pressure and strengthens your immune system. It can even help reduce your risk of cancer. So let's start eating this wonderful vegetable more. Okay?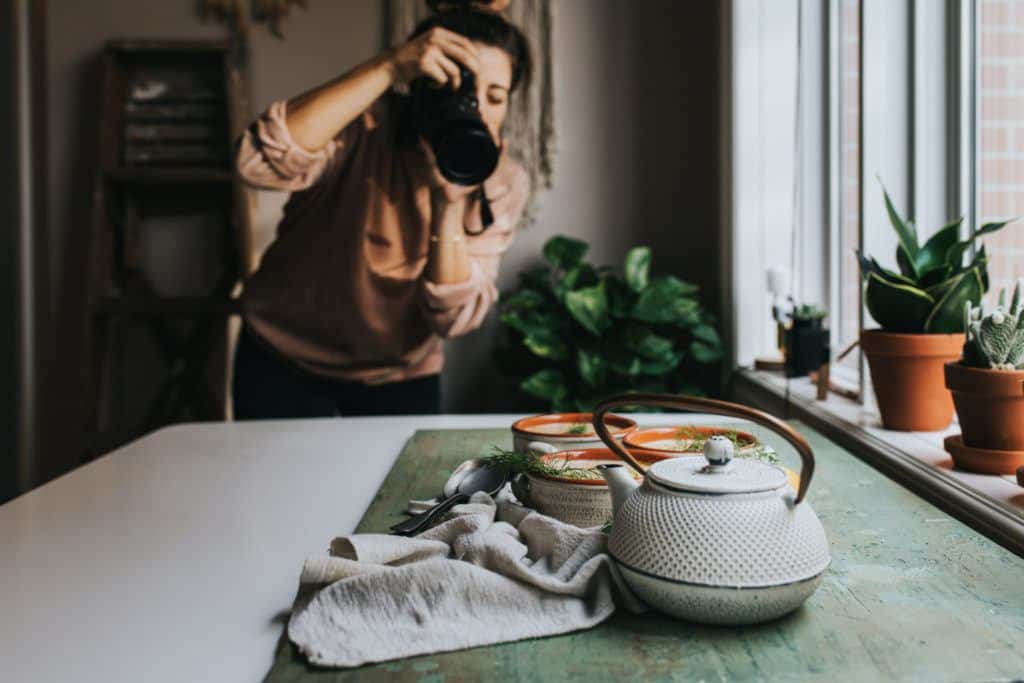 Coocoo for coconuts
Lastly, coconut milk is one of my favourite ingredients. I always have a can or two in my pantry because it's incredibly versatile and I use it in a ton of recipes. Plus, it's an excellent substitute for regular dairy products when eating a plant-based, vegan diet.
Coconut milk is made from the coconut's white, meaty flesh. It is generally found in cans or cartons, and can be used for all sorts of recipes. The thicker coconut milk is found in cans and used in recipes like desserts, and the thinner coconut milk found in cartons can be used more like how regular dairy milk would be used.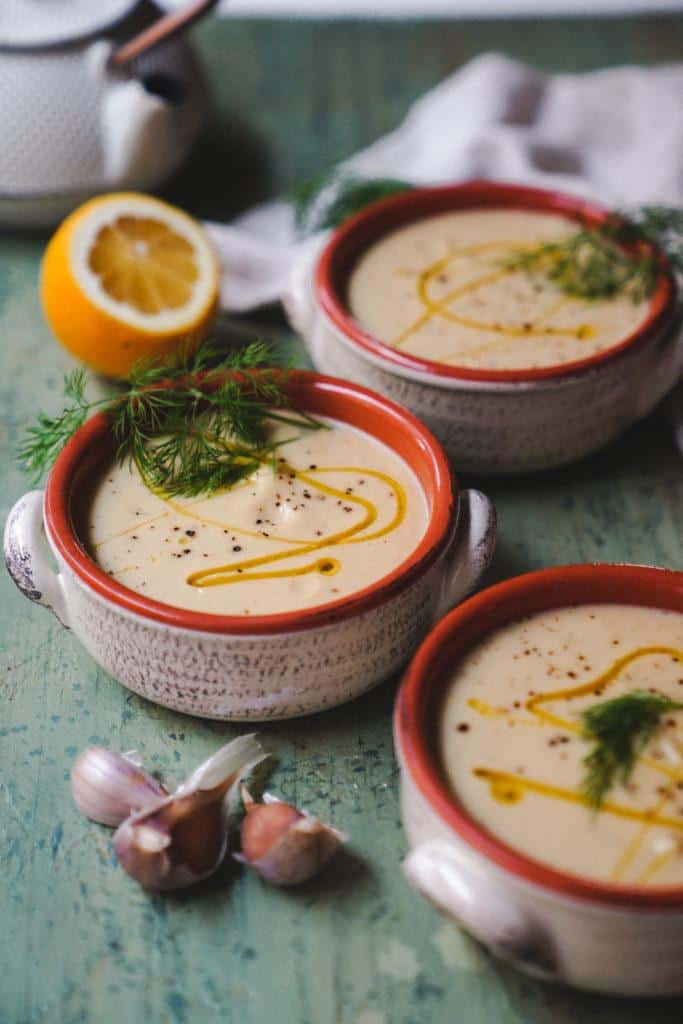 Coconut milk is also loaded with health benefits such as:
Vitamins B, C & E
Minerals such as phosphorus, copper, iron, selenium, calcium, manganese and magnesium
Assists in healthy bone support
Makes a happy, healthy heart
Aids in healthy weight loss
I promise that you'll love this tasty plant-based cauliflower soup! If you're looking for some other tasty ways to use cauliflower, you might love one of these recipes:
See the recipe card below for how to make this plant-based cauliflower soup recipe. Enjoy!
Print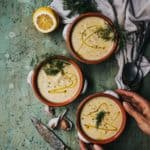 Plant-Based Cauliflower Soup
Author:

Prep Time:

10 minutes

Cook Time:

35 minutes

Total Time:

45 minutes

Yield:

3-4

Category:

Soup

Cuisine:

Vegan
---
Ingredients
2 tbsp. olive oil
1 1/2 cups sweet white onion, finely chopped
2 large cloves of garlic, finely chopped
1 head of cauliflower, cut into florets
season to taste
1 400 mL can of coconut milk
1 400 mL can of filtered water
1 tsp veg stock paste 
2 tbsp. of nutritional yeast
1 tbsp. Arrowroot Powder – I used Bob's Red Mill 
dash of olive oil
fresh cracked pepper
fresh dill
---
Instructions
Into a large pot add your olive oil and heat on medium for 20 seconds before adding your onion and cooking till translucent and caramelized.   This may take up to ten minutes.  Stir often to avoid burning. After your onions are fragrant and soft you can add your garlic and cook for another 5 minutes. Add your cauliflower, season to taste and cook for another 5 or so minutes. Stir often.
Increase your heat to high, add your coconut milk, filtered water, stock paste and nutritional yeast to the pot and bring it to a boil with lid on.  Once boiling reduce heat to low and simmer till your cauliflower is nice and soft.
Into a small cup add your arrowroot powder and around 1/4 cup of water.  Stir till well combined and slowly add to the soup mixture, stir well to avoid any lumps.  Transfer soup mixture to a high speed blender and blend for around 1 minute or until perfectly silky smooth.
Serve immediately with olive oil, fresh cracked pepper, dash of lemon and some dill!
Enjoy!
---
Notes
Lasts in a tight sealed container, in the fridge for up to 3-4 days.