27 Jan

Greek Style Potatoes with Avocado Dip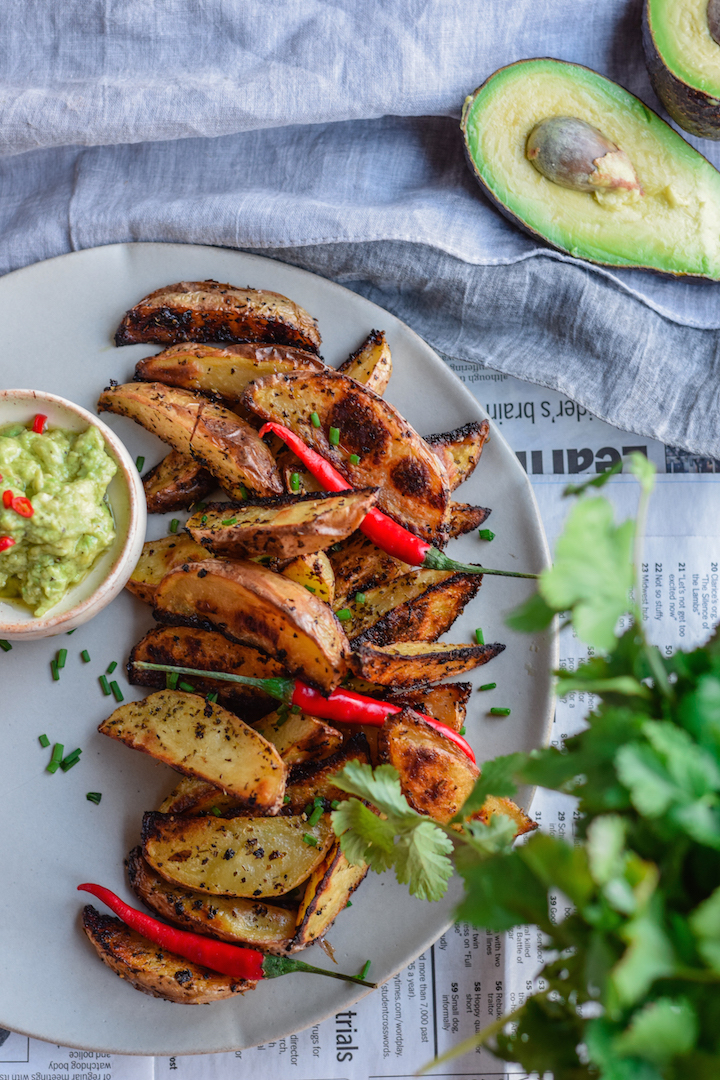 Confession Friday.  Thats a thing right?  Well I hope so because I am confessing that I love Greek Style Potatoes and that they make my life a better and more happy place.  Seriously, these Greek Style Potatoes are so crispy and crunchy on the outside while staying so steamy hot and soft on the inside.  Certainly mine and Andrews favourite go-to-snack and can be made in such large quantities to please a whole family for your next feast!
Truly nothing better than using a natural, organic ingredient to create a plant based, healthy and nutrient filled dish.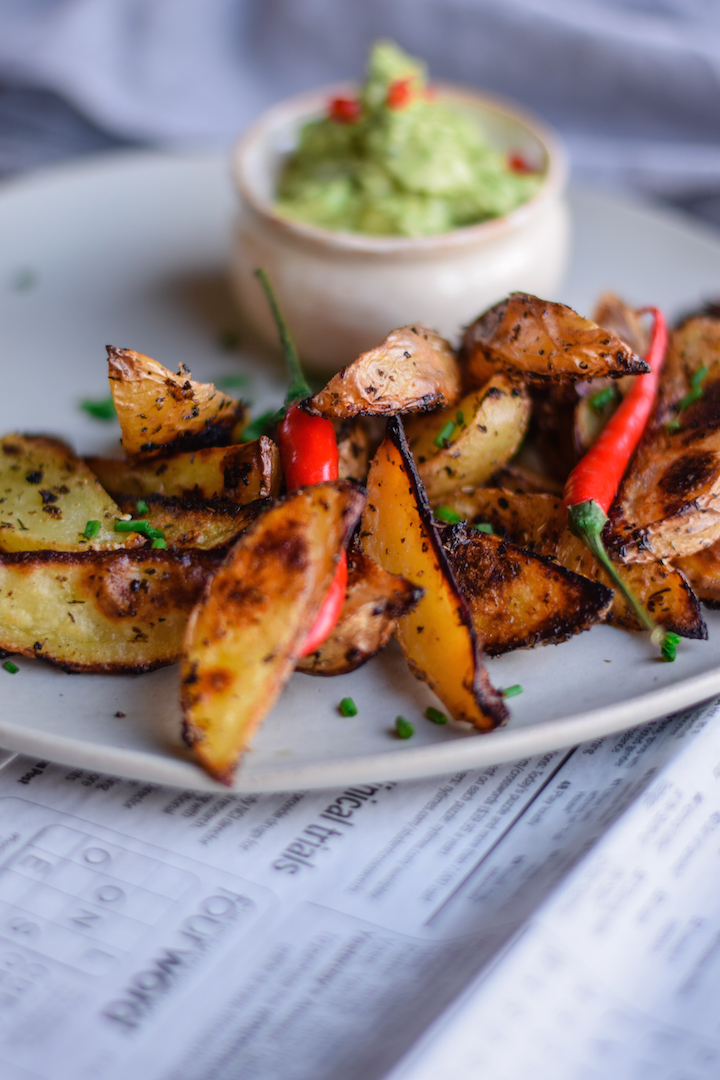 Best part about this dish is all you need is two bowls for stirring and combining and that is basically it.  Greek Style Potatoes involve minimal mess and leave you with time to get organized while they are still cooking.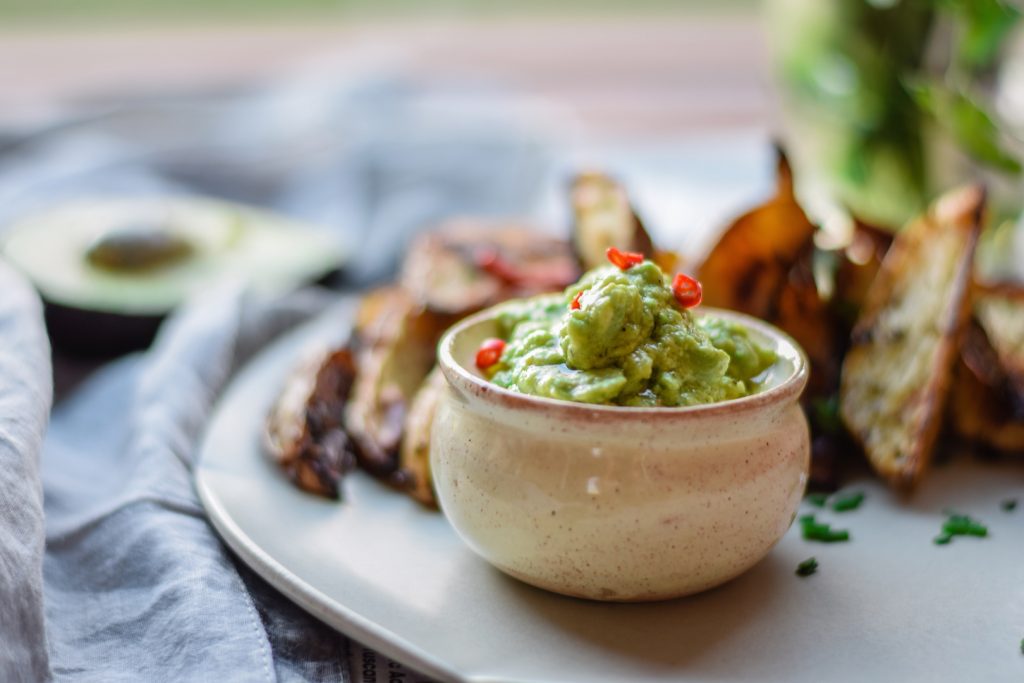 If you are a fan of Greek Cuisine they I could definitely recommend this Quinoa Salad or My Famous Chickpea Gyro!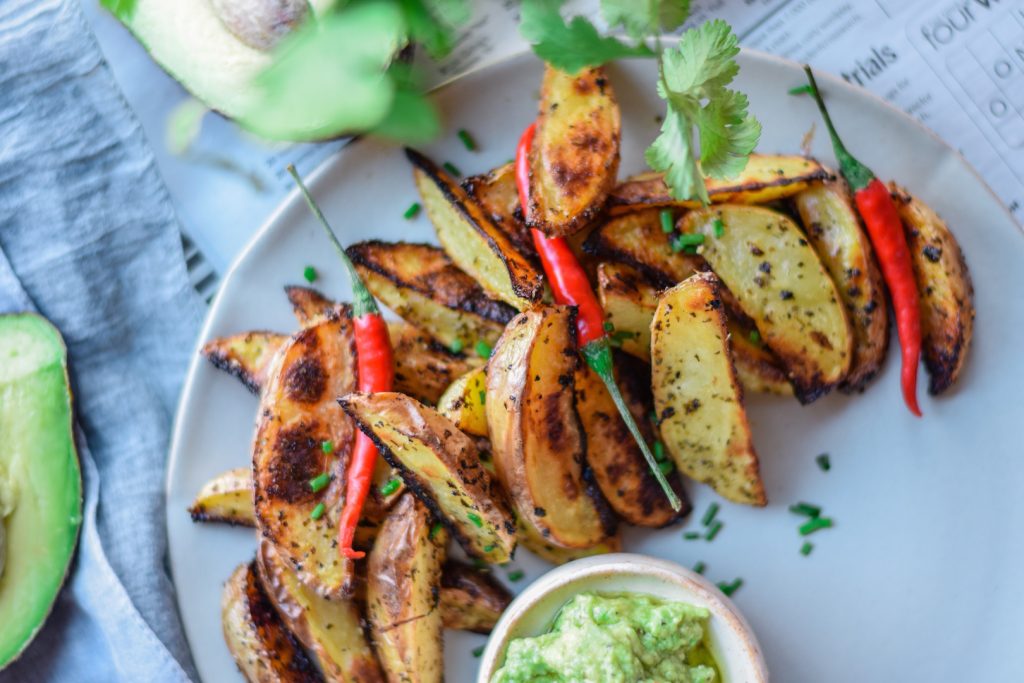 You will love these Greek Style Potatoes because they are:
healthy
easy
flavourful
Mediterranean inspired
satisfying
plant-based
delicious
crunchy and soft all at once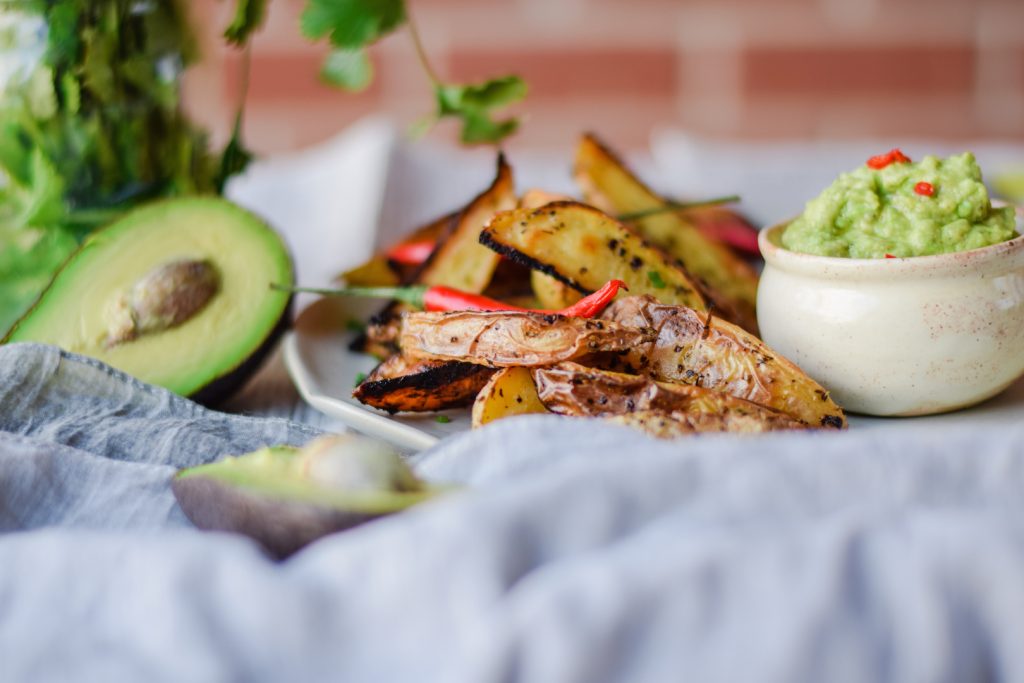 I hope you all enjoy this recipe as much as we did! Of course I am bias as I am Greek but I do truly believe that this is the best way to eat potatoes!
Do not forget to leave us a comment below if you give this recipe a go, we love hearing your feedback!
Love from Your Greek Food Goddess XOX
Print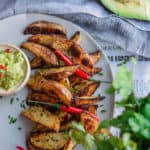 Greek Style Potatoes with Avocado Dip
Author:

Prep Time:

10 mins

Cook Time:

45 mins

Total Time:

55 mins

Yield:

5

Category:

Mail Dish or Side

Cuisine:

Plant-based
---
Ingredients
For potatoes:
5 large russet potatoes, cut into wedges
juice of one lemon
5 tbsp EVOO
1 tsp salt
1 tsp pepper
2 tbsp oregano
1 tbsp garlic powder
Note: add as much or as little seasoning (I LOVE ALOT!)
For Avocado Dip:
2 avocado, mashed
2 tbsp lemon juice
2 tbsp EVOO
salt and pep to taste
1/2 tsp garlic powder
thinly sliced red thai chili pepper (as little or as much as you'd like)
---
Instructions
Preheat oven to 375F
Line a baking sheet with parchment
Into a large mixing bowl add all your ingredients for the potatoes. Note: You could do this, marinate for a few hours then cook.
Stir till well combined then transfer to baking sheet.
Cook for 35-45 minutes – depending on how thick or thin your potatoes are. You'll know they're ready when golden and super crispy. Like the oregano might even look burnt.
In the mean time prepare your avocado dip by adding all ingredients into a bowl and stirring well. Store in fridge till potatoes are ready.
Once ready serve in a bowl or sharing plate style!
So so good.
Note: for extra crispiness finish your potatoes off with a 5 minute broil in the oven.