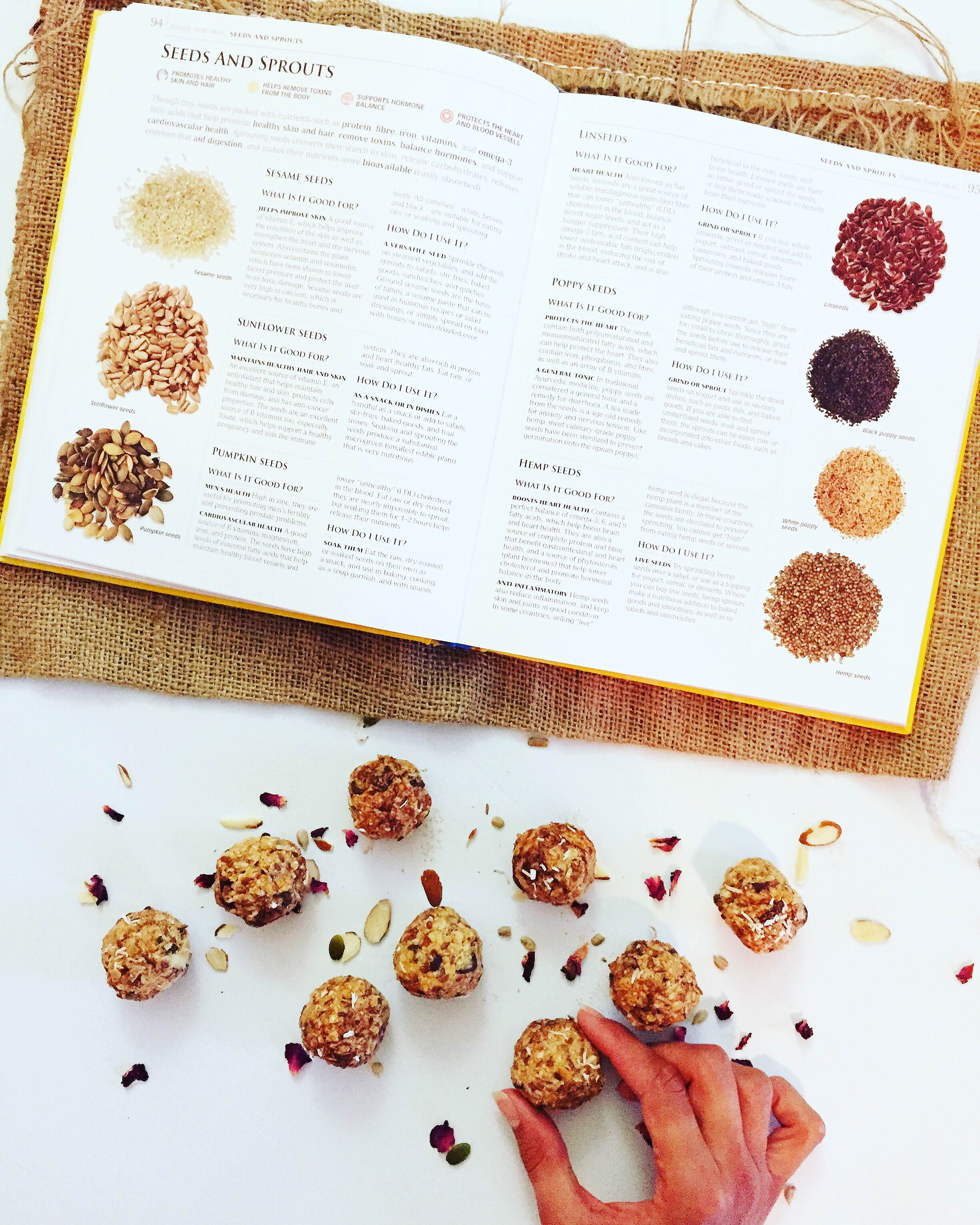 Brushing up on my 'seed and sprout' knowledge while whipping up these lovely coconut energy balls.
Healing Foods by Neals Yard Remedies
is so educational, easy to understand and follow, and perfect for those of you who want to make baby steps towards the path to healthier living! These balls are to die for!